FAQ (Frequently Asked Questions)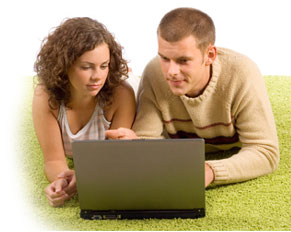 We have compiled a list of our most frequently asked questions (FAQ) on buying area rugs at BoldRugs! Please look through. If you still have any questions then feel free to contact us.
---
Shipping Questions

How much will shipping cost me?
Shipping is free on all orders that shipped to you that are over $99 within the contiguous United States. Orders that are under $99 are charged a flat $9.95 shipping fee.
Do you ship to Alaska and Hawaii?
Yes, but shipping is not free to those two states. Please contact us to get a shipping estimate.

Do you ship internationally?
At this time, we currently do not ship internationally, only to the USA.

Do you offer expedited shipping?
Yes. Rush shipping is not free and there is an additional cost. Please contact us via email about the rug you would like expedited shipping on and we will be happy to provide you with a shipping quote. Please include your ship to zip code when requesting a quote. Please note that expedited shipping charges are not refundable unless your rug is damaged.

How will my rugs be shipped?
It depends on the rug and its size. Most rugs ship either UPS or FedEx. Large, oversized rugs are shipped via truck.

Read more about our shipping policy here.


---
Product Questions

What are the colors in a particular rug?
We have listed as many color details of our rugs on the product detail page that have been provided to us by each rug vendor. Please remember that all color descriptions are subjective and it depends on each person's opinion of what that color means. For example, the color description might say "Red". If you asked two people to describe what "Red" means to them, one might say "Fire Engine Red" and the other say "Blood Red". It is suggested that if you are unsure of the color in a rug, that you purchase the smallest size available to act as a sample. If you like it, you can then exchange it for the larger size that you wanted. Please contact us if you have any questions about the colors of our rugs.

Are your pictures accurate?
We have provided you with the most accurate photographs that are provided to us by each area rug vendor. But, because of differences in computer monitors, we are not responsible for differences in colors shown in rug pictures on your computer screen.

How do I clean my rug?
Each rug has specific cleaning instructions listed on the back of the rug. Please contact us if you have any specific questions about cleaning your area rug.
Do you offer samples of your rugs?
We do not have any free samples of area rugs available. If you are unsure of any area rug we suggest that you purchase the smallest size available as a sample, that way it is easier to return if you decide to go with the larger version or if you decide not to proceed. View our return policy here.

Is shedding normal for area rugs?
Yes. Some rugs shed more than others, and this is considered normal and not a manufacturing defect. For example, wool rugs shed more than acrylic rugs.


---
Ordering Questions

How long before I receive my order?
All in-stock rugs ship out of our warehouse within an average of 3-5 business days. The time it takes to receive your order once it ships depends on the location of our warehouse to your ship to address. Average transit times are 3-5 business days. Occasionally, rugs are on back order. We will notify you as soon as we discover this to let you know the estimated ship date. Once your order ships, we email you tracking information, which allows you to check online when your rug is estimated to arrive.

How do I check on the status of my order?
You can log onto your account or you can contact us via email to check on the status of your order. Please list your order number when contacting us for a faster response.
I would like to cancel or change my order?
Once you place your order we instantly and automatically start processing your order by electronically sending it to one of our vendor's warehouses. If you wish to cancel or change an order you must contact us ASAP by either email or phone and we will attempt to cancel or change your order. We will notify you by email if your order has been cancelled or changed. Because of how automated our system is, we cannot guarantee that we can cancel or change your order in time before it ships out. (For example, if you call or email us the instant you have placed an order and want to cancel it, there is a good chance we will be able to contact our warehouse to cancel the order. BUT, if you place an order and then after 1-3 days you then decide to cancel your order, there is a good chance that it has already shipped.)
NOTE: Once an order has been shipped it cannot be cancelled or changed. At that point you will need to contact us to return your order. You can view our return policy here.

Do you charge sales tax on your orders?
No. All orders are shipped sales tax free.

Do you stock your own rugs?
We ship direct from the manufacturer to you, thus saving you money.

Are your area rugs new or used?
They are all new rugs!


---
Return Questions

You can view our return policy here.
How much does it cost to return a rug?
It depends on the size, weight and the ship from zip code. Please feel free to contact us via email to get a return shipping estimate. Please provide the link to the rug you are interested in, the size and your zip code.
I received a damaged rug. What do I do?
If you received a damaged rug that was caused by transportation, you should notify the shipping driver immediately upon receipt of your rug. If you open your package and discover that your rug is damaged, then please contact us within 7 days of receipt of your rug so that we can get the rug returned to our warehouse. You are not responsible for return shipping costs if the rug was received damaged.
Can I refuse delivery of an order?
This is only allowed when you receive an order that is damaged, or we have given you written permission to refuse delivery. If any order is refused without our permission we reserve the right to charge a 30% restocking fee.
---
Additional Questions
---

Feel free to contact us if you have any other questions not listed here.