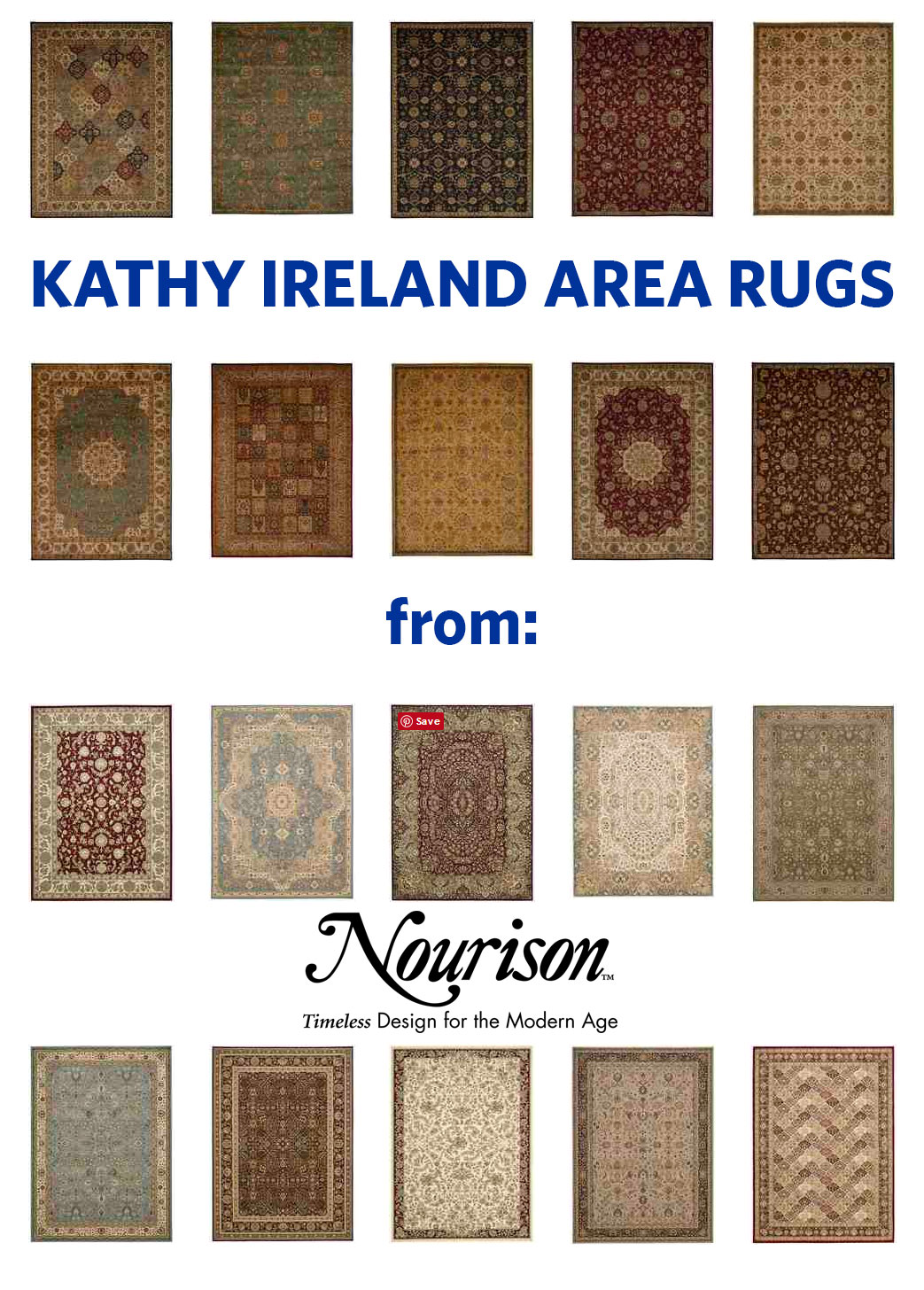 If you're searching for a beautiful and stunning traditional addition to your home, Kathy Ireland area rugs are a great way to get started. These rugs are very elegant and they provide a sense of sophistication that can be difficult to find in modern-made traditional style rugs. This is an exquisite line that is designed to look reminiscent of oriental style area rugs of the past while utilizing more contemporary methods of design, creation, and functionality as well. When you're looking to bring a touch of classic style into your home, Kathy Ireland rugs are a great way to help you discover the look that's perfect for you.
Kathy Ireland Rug Basics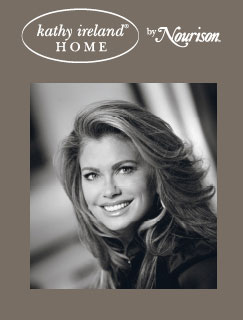 If you find yourself searching for an area rug that gives you the sense of high-quality style and sophistication you're looking for without costing more than you have in your whole decorating budget, the Kathy Ireland brand from Nourison is probably just what you're looking for. These are incredible rugs that incorporate styles from around the world and throughout the ages to create traditional and transitional designs that will look amazing in almost any room of your home.
Kathy Ireland rugs can be found in almost any color combination you might be looking for, so you have a lot of choices when it comes to your decorating. You can even find some options for both indoors and outdoors among the different lines within this brand. Your home is sure to come to life when you spread a Kathy Ireland rug on the floor!
There are several different Kathy Ireland rug collections from Nourison:
Available Materials and Shapes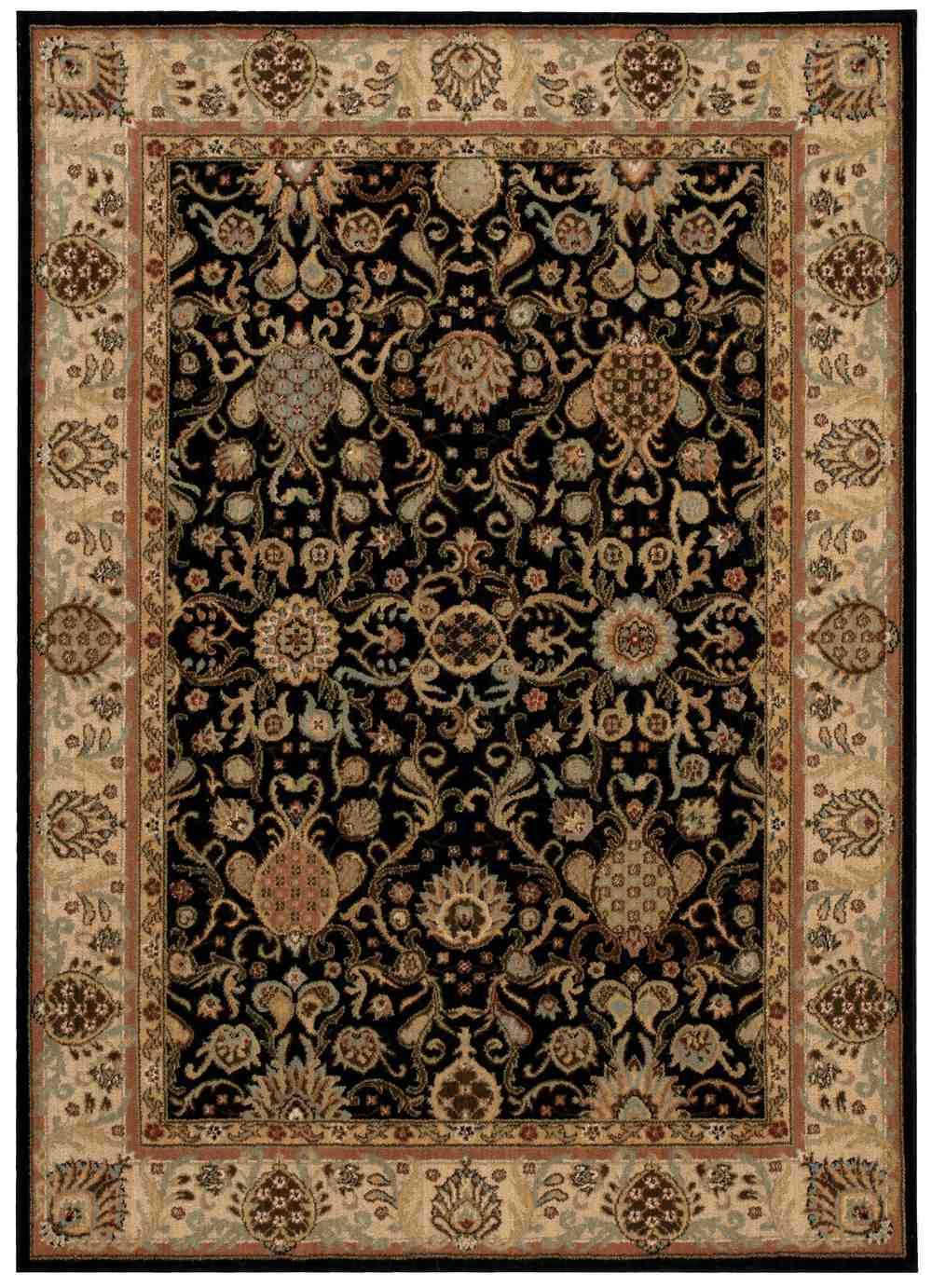 Kathy Ireland rugs have a wide variety of different patterns, colors, and sizes to choose from, but when it comes to materials, you may feel a little bit limited. Most of these rugs are only available in wool, but don't worry! That doesn't mean there's anything lacking in terms of the options you have. These rugs are made of very high-quality wool that feels as great as it looks, and it's sure to hold up to a lot of wear and tear over the years. Best of all, since these are all wool area rugs, they're all equally easy to keep clean with some of the most common rug cleaning methods out there.
There are a couple of Kathy Ireland lines that are made of sisal, as well, so if you're looking for something even more natural and outdoorsy in terms of texture and appearance both, don't forget to check out these options. Sisal has a few more requirements in terms of cleaning, but it can look amazing in any indoor space as well as some outdoor ones, depending on your style. All of the rugs from this line are either rectangular, square, or runner shapes, so if you're looking for a circular rug, you may need to check out another brand. Otherwise, however, you've got a ton of choices from Kathy Ireland!
Contemporary Decorating with Kathy Ireland Rugs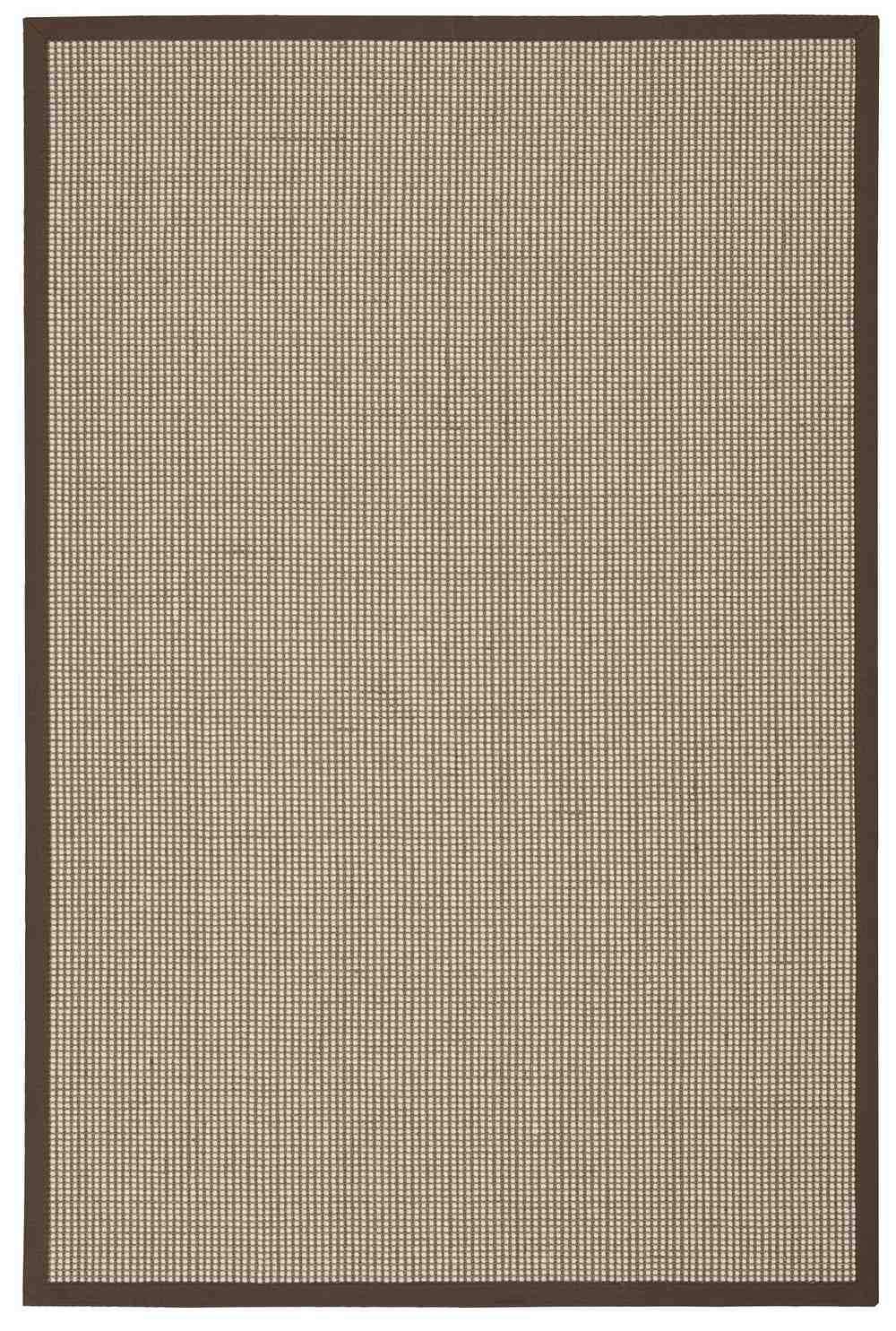 Decorating a contemporary room with a Kathy Ireland rug can be a little bit challenging, but if you're looking for a challenge, it can also be really fun! Many of the rugs from this line are more modern, particularly because of their use of neutral colors and oriental-inspired patterns. However, there are a handful of great abstract and solid options that can work beautifully well in a contemporary room, too, especially if you don't mind stepping a bit more toward the transitional overall.
Choose some of the geometric prints that tend to look a bit like southwestern rugs if you want something that works nicely in a modern room. These rugs are available in a combination of two or three colors at once, which makes them work well for this style. When it comes to modern rug choices, it's always a good idea to stick to as few colors as possible and rely on bolder shades whenever you can. If, however, you prefer something more transitional, you can pick a black and white rug that allows you to work with neutral colors while still creating that bold statement you're looking for.
Traditional Uses for Kathy Ireland Rugs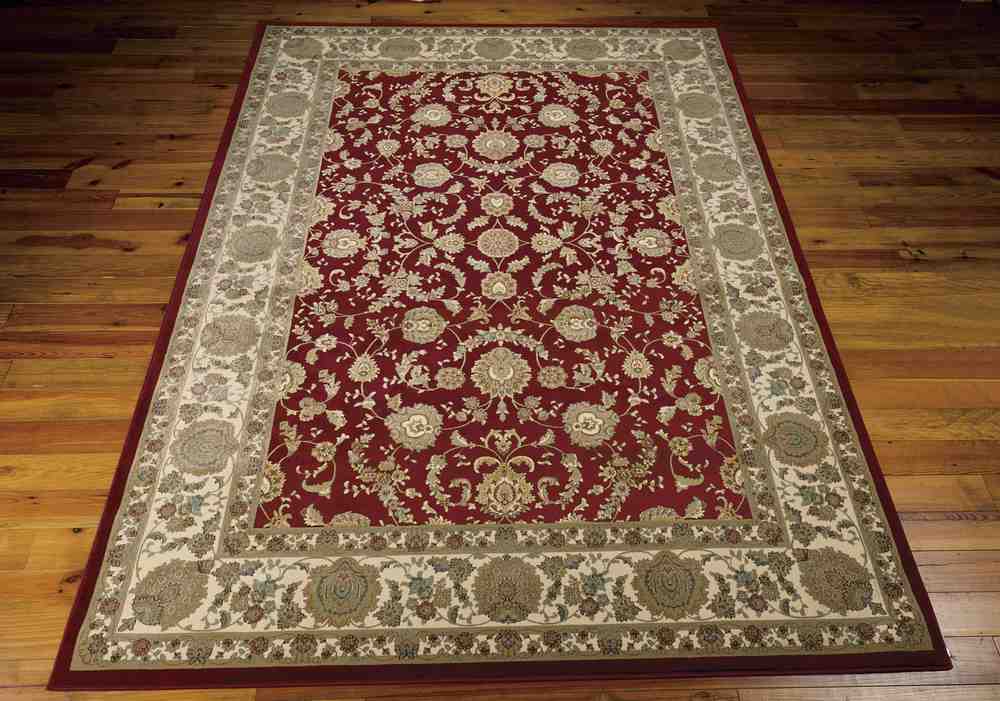 Many of Kathy Ireland rugs are all about the traditional style. All of the rugs from this brand are elegant, beautiful, and sophisticated, and most of them are very old-fashioned in a lovely way. Picking your favorite traditional wool area rugs from this line may be a bit of a challenge, if only because there are so many great options to choose from! Remember, when picking the right traditional rug, you should always keep in mind the basics of this style: more neutral shades, larger rugs, and borders whenever possible. Intricate designs are usually more reminiscent of oriental area rugs, as well, but that's not always the case.
Of course, you don't have to be completely limited to these terms either, but they're a good place to get started. One of the best neutral options for a more traditional look from this line is the Nourison Kathy Ireland Seascape SEA01 Nautilus Area Rug. With a solid earth tone, a simple texture, and a solid color complementing border, you can't go wrong decorating any room around a large version of this rug. On the other hand, if you want something more colorful as well as detailed, choose burgundy, navy blue, or green colors with detailed oriental patterns. The Nourison Kathy Ireland Lumiere KI602 Brick Area Rug is an excellent option if you want to go this route.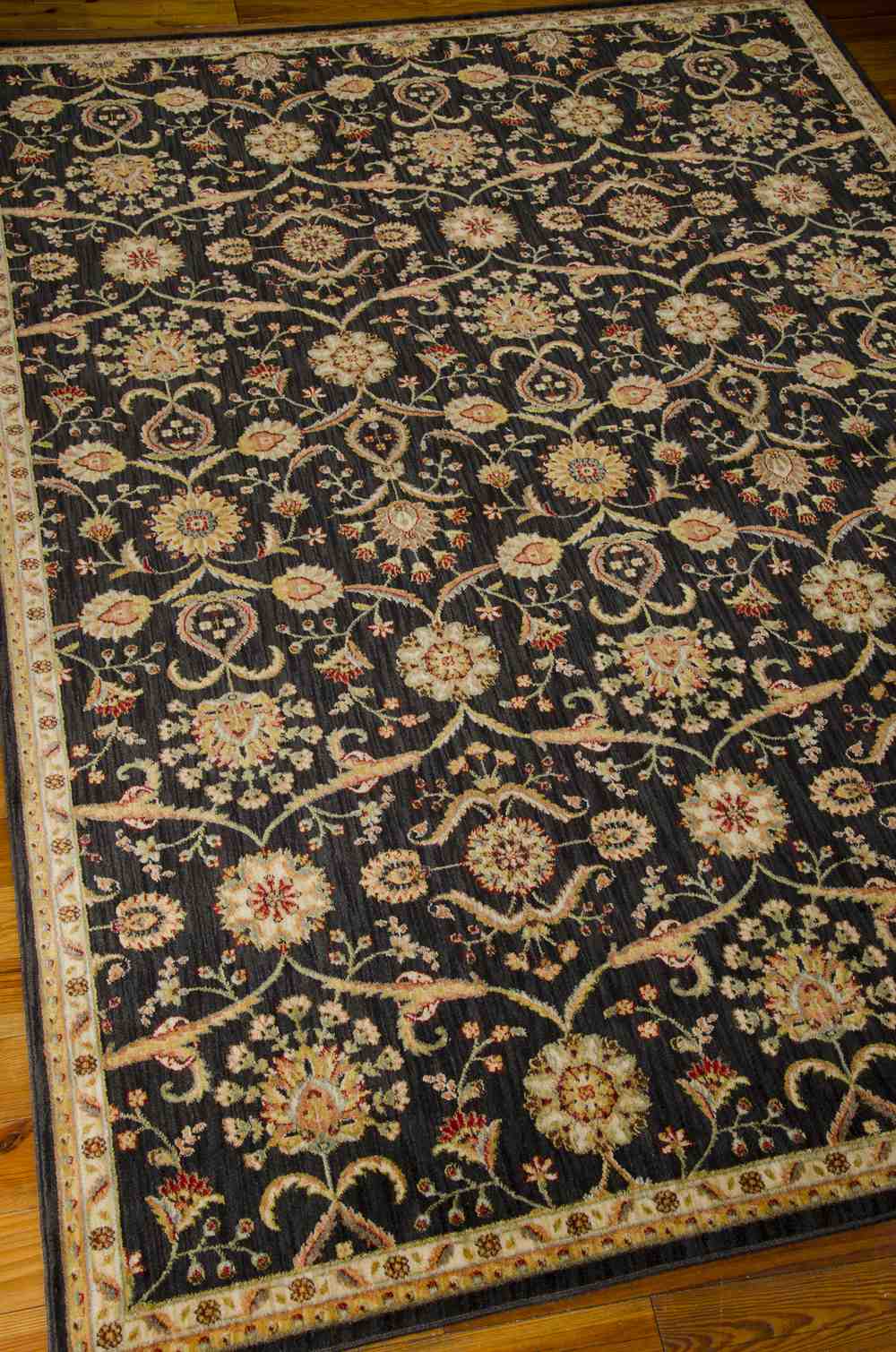 When you decorate with a Kathy Ireland area rug, you're sure to be surprised by the stunning quality and incredible patterns and designs you can enjoy with each one of the rugs you purchase. These are beautiful rugs that look great in just about any room of your home, but they especially work well in traditional and transitional spaces. There are a lot of great options when it comes to decorating with one of these lovely rugs, and your options are only limited by your imagination. Get ready to get as creative as you want to be with a beautiful Kathy Ireland rug to help you!
Save
Save
Save
Save