Are you looking to redesign the interior of your home? Do you feel as though you have no idea what is popular in the world of design today? If you find yourself struggling to make the right design decisions for your indoor space, you need to brush up on the current trends that are sweeping the design world. Get informed about what is popular when it comes to design motifs, themes, colors, and even designers themselves, and you will be well on your way to creating the most beautiful and up-to-date interior design possible. You are sure to be the envy of your friends and family when you redecorate based on current interior design trends!
Color Trends
Make the right color decisions for your home to help springboard your interior design plans. You cannot work on your décor and theme if you do not have a color in mind, so consider some of the most popular current interior color trends when making the right call for your home. Check out Behr's online color trend chart to find out what is most popular today.
Purple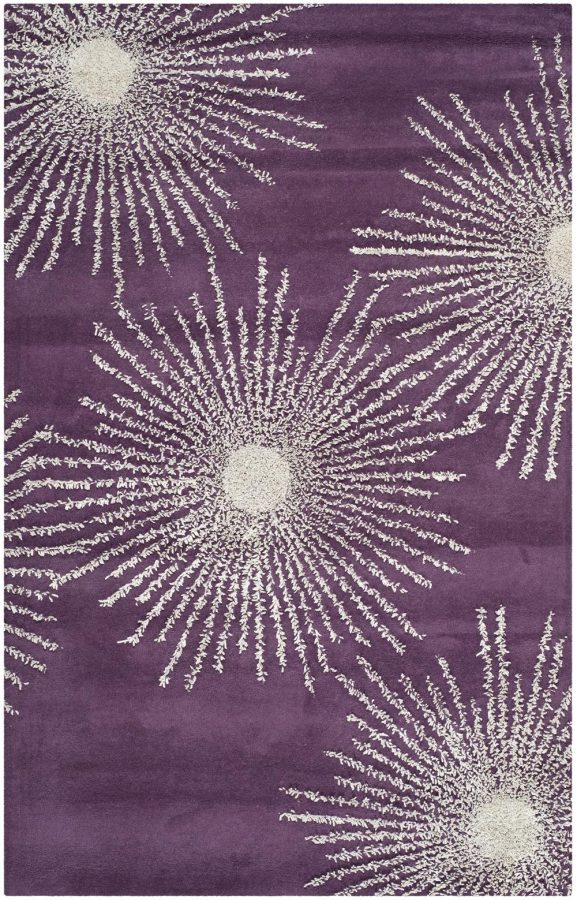 Choose a purple room when you want to bring a bold color statement together with a lot of calming, serene hues. Since purple comes in so many different shades that range from bright almost-neon to pale pastel grays, you have a huge range of color to work with if you choose purple as your main theme. Try painting your walls a bold, darker hue, and decorating with furnishings in paler shades to complement your design choices.
Jewel Accents
For this color scheme to work, it is important to choose neutral colors for the vast majority of your room. Paint your walls in beige, eggshell, or ivory, and select your furnishings in different shades of brown and tan to keep things as neutral as possible. For your accent piece, select a bright, deep jewel tone, such as royal blue, amethyst purple, or deep emerald green. You can add in a few more accents around the room, such as your curtains or a few throw pillows here and there, to tie the color in perfectly.
Alabaster and Ivory
Although you may not be able to call to mind what alabaster looks like off the top of your head, it is a unique, silky grayish-white hue that can really make a room look elegant when used in conjunction with black and white. Ivory, too, has seen a recent resurgence, and both of these colors can work together to create a beautiful space with an upscale and affluent quality all its own. Save it for the bedroom or a sitting room, but keep this muted color out of your main living room, since it may be a little too dull to work in such a busy space.
White with an Accent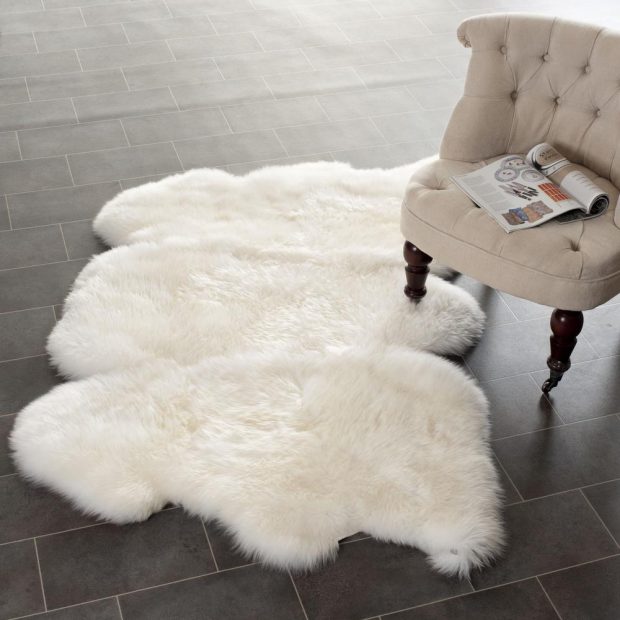 Clean, white rooms with a bright accent color are nothing new, but they continue to be very popular in the modern world of interior design. Choose as much solid white furniture as possible for this type of design, and if you must select an accent other than your main color, go with something simple like silver, gold, ivory/white or black. Select a main color that really pops to make this style work best for you. Clean white is usually paired with red for a dramatic effect, but it can look equally nice with bright yellow or bold, emerald green.
---
Design Trends
After you have settled on the right color scheme for your home, it is time to move on to the design elements you will use to spruce up your interior space. Make decisions for every room of the house, and try to choose design elements that will fit in with your overall theme.
Stainless Steel Appliances
flickr photo by Mikhail Golub https://flickr.com/photos/golub/11211999435 shared under a Creative Commons (BY) license
When you plan to redecorate your whole interior space, you will eventually need to pay attention to your kitchen. Although you might feel as though your kitchen should take a back seat to other types of interior design, it is one of the most important focal points of your home, and you should set aside a good chunk of your budget to work on redesigning this important part of the house. Particularly if you plan to sell your home in the near future, you will want to ensure that your kitchen is up to date with the newest and most popular trends.
Stainless steel appliances have been popular for a long while, and their sleek and sophisticated sense of design is probably not going to fade away any time soon. However, if your stainless steel appliances are looking a little rough around the edges, you might be ready to replace their silver and chrome exteriors with new black versions instead. Black stainless steel has become wildly popular in the past couple of years, and it is providing a dramatic and unique look in kitchens all across the country.
Traditional Sitting Rooms
Homes of the past featured sitting rooms and parlors that were decorated at the peak of every new fashion, and provided comfortable, quality places for friends and family to gather when they wanted to enjoy each other's company. Although recent modern trends have moved the sitting area toward a more tech-savvy and upscale style, recent years have seen this important part of the home return to its traditional roots. These days, sitting rooms are not quite as packed with technology as they were just a few years ago. Instead, they provide the opportunity for those within to sit and talk with each other, without being distracted.
If you are looking to upgrade your sitting room, you might feel as though it is taking a few steps backward when you remove the television, computer, and other technology from this part of the house. Bear in mind, however, that less is more in your parlor! Replace your technology with a few comfortable chairs or a loveseat, and be sure to pair your furniture with tasteful accents. Offer a coffee table, or even a bistro table, so that your guests will have somewhere to place their drinks as they relax in your new space. Consider installing a fireplace if you do not already have one, to bring the traditional feeling of the parlor even closer to home. Check out HouseBeautiful.com for more ideas when it comes to decorating your living space.
Formal Dining
In the late 1990s and early 2000s, dining rooms took a turn for the more casual, and trends toward formal dining rooms faded into the background. Now, however, elegant spaces to sit down at a full-size table for dinner have resurfaced once again, and design trends have begun to embrace this type of dining space moving forward. Formal dining rooms are all about working with the amount of space you have, and if you have a large dining room to devote to this type of style, you are in luck. Since a formal dining room requires a table that can seat several people, you will need all the space you can get!
Never fear, however, if you find that your dining room space is a little bit lacking. Although you can certainly remodel to the extent of knocking down walls and restructuring your rooms, the truth is that most homeowners simply do not have that kind of budget. If you are looking to renovate your dining space on a small budget, do not be afraid to scale down the elements of a formal dining room to fit the room you have to work with. A four-person table can look very elegant, for example, with the right trimmings. Examine your favorite large formal dining rooms and work with those design elements to bring a touch of class into even the smallest of spaces.
---
Designer Trends
If you find yourself struggling to make the right call when it comes time to choose your design elements, color scheme, and more, you might want to look to some of the most popular modern interior designers to see what they have to say about the right and wrong ways to improve your interior space.
Jean-Louis Deniot
Check out Jean-Louis Deniot when you are looking for some of the freshest and most modern interior design with a unique and classic twist. As one of the most well-known interior designers in the world today, Deniot brings a touch of magic and myth into each of his rooms to create something altogether new and never before seen. There is a lot of tradition in his very contemporary designs, so when you are looking for the best way to bridge the gap between eras, take a look at his work for some inspiration.
Marcel Wanders
For a much different take on color and balance, examine some of the rooms designed by Marcel Wanders. Although Wanders has been designing since the mid-1990s, he has continued to be at the forefront of many design trends, and has helped push new and exciting ideas into the public eye. If you want some inspiring ideas when it comes to incorporating a lot of bold color and bright design elements into your rooms, without sacrificing beauty and tasteful décor, look no further than the creations of Marcel Wanders.
Kelly Wearstler
When it comes to West Coast design trends that are sure to sweep you off your feet, look no further than Kelly Wearstler. Although Wearstler is perhaps a little bit older than most of the other interior designers in the forefront of the design world, she nevertheless keeps up with modern trends through tech-savvy blogging, connecting with fans through social media, and much more. Check out her work if you enjoy bold, contrasting colors that hearken back to the affluent ages gone by.
Phillipe Starck
For one of the best-known green designers in the world today, check out Phillipe Starck and his incredible indoor designs. Starck bases his concepts around furniture that works well, serves its purpose to the best of its ability, and comes from a green or otherwise sustainable company or practice. Furniture that has been created from recycled goods often turns up in his designs, and he uses simple pieces of décor to create spaces that are light, airy, and just as good for the environment as they are for the people living in them. If you want some green inspiration for a pseudo-minimalistic interior design, see what Starck has to offer.
Kelly Hoppen
Take a step in a much more rustic direction when you look at the rooms designed by Kelly Hoppen. Hoppen is a very well-known interior designer who makes the most out of small or unique spaces by bringing a touch of nature into many of her spaces. She works with commercial properties as well as residential ones, so if you are looking to spice up your home office, you might want to take a look at her work outside the home as well. No matter what you are hoping to accomplish with your interior renovations, if you like the rustic look and a simple but elegant use of complementing colors and shades, Hoppen is the right designer for you.
If you are looking for even more advice from top designers, check out Vogue's online article about 2016 design trends.
---
When you take into account the current trends in designs, designers, and colors, you have plenty of information to help you make the right decisions about your interior space. If you are looking to redecorate, it pays to stay up-to-date on all of the current trends in the world of design. You would not want to make bad design choices based on what was popular several years ago, and you definitely would not want to spend a lot of money on changing your interior design without understanding what works and what does not when it comes to modern trends. With plenty of information to back up your decisions, you will be well on your way to an interior that you will want to show off to everyone you know.