Safavieh is one of the most popular and well-known names in the world of area rugs, and with good reason. When you're in the market for a beautiful and high-quality rug that won't break the bank, Safavieh is sure to help you find just what you need—and maybe much more, too. Check out the wide variety of collections available from this company and see for yourself what a difference a Safavieh rug will make in your home.

Adirondack
The Adirondack collection provides you with beautiful traditional rugs that are sure to look great in front of a roaring fire in your cabin-style living space.

Amherst
Choose one of the simple but elegant geometric print rugs from the Amherst collection for your formal dining room or your more casual bedroom.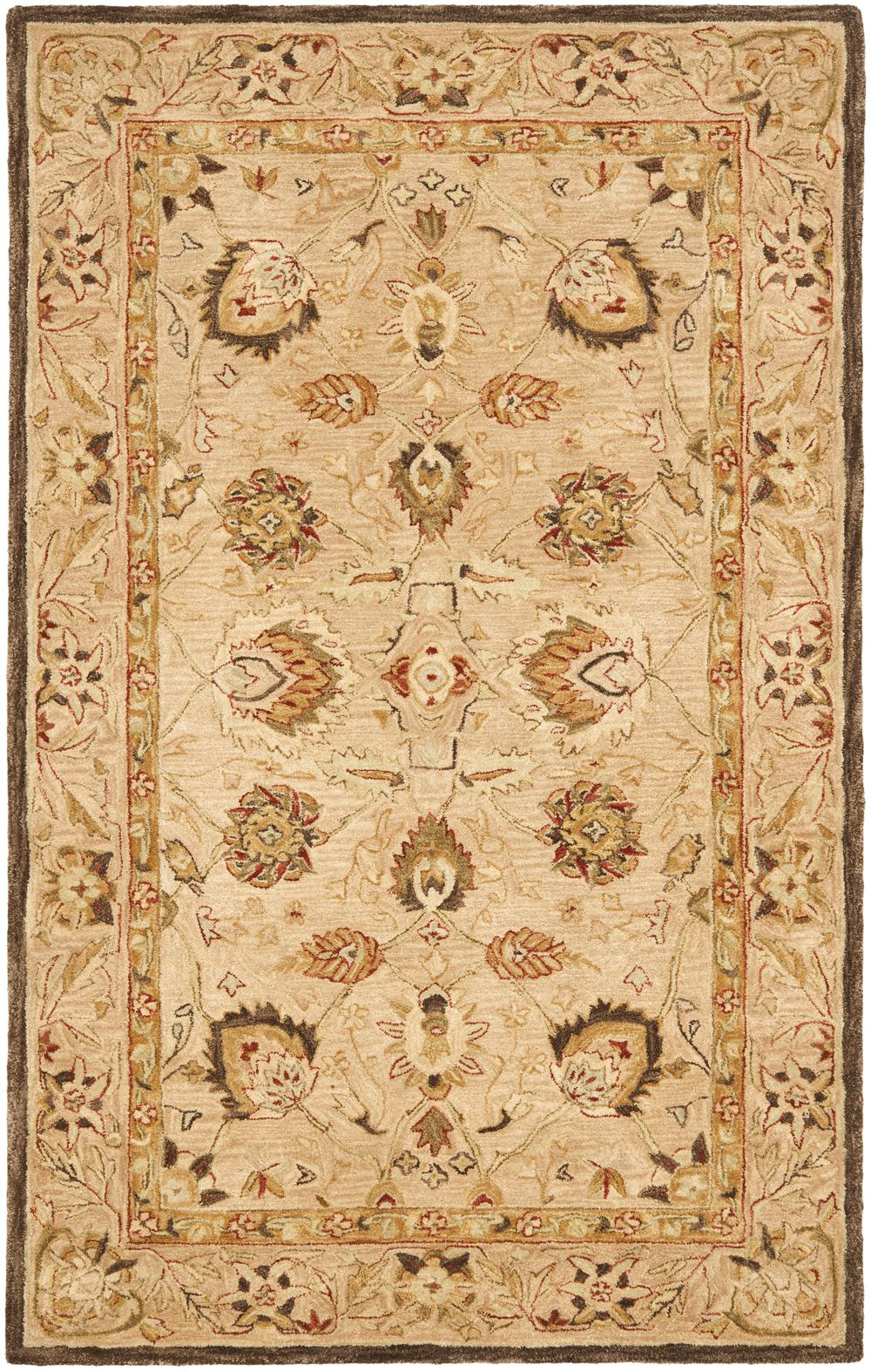 Anatolia
The traditional colors and patterns of the Anatolia collection are sure to help you take your home back to the styles of days gone by.
Antiquity
When you're looking for true elegance and refinement in your area rug, the contrasting colors and old-fashioned patterns of the Antiquity line can help you accomplish just that.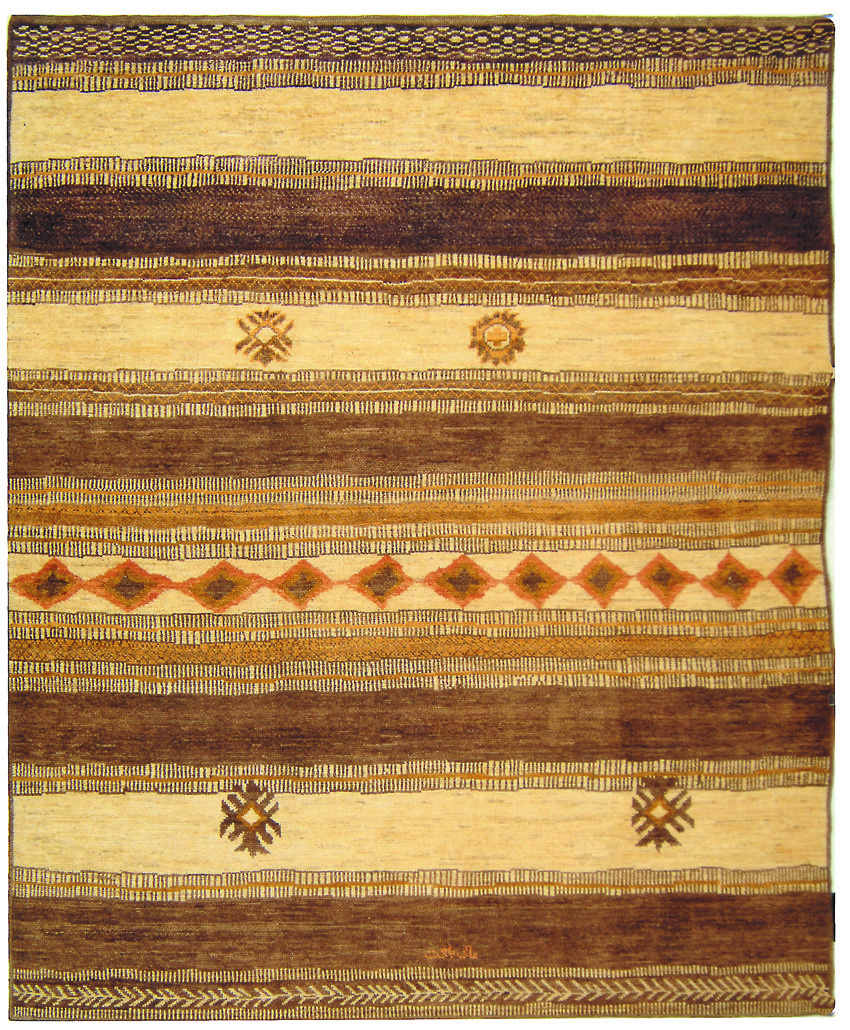 Aspen
Decorate your home office or living space with a warm and comfortable rug from the casual Aspen collection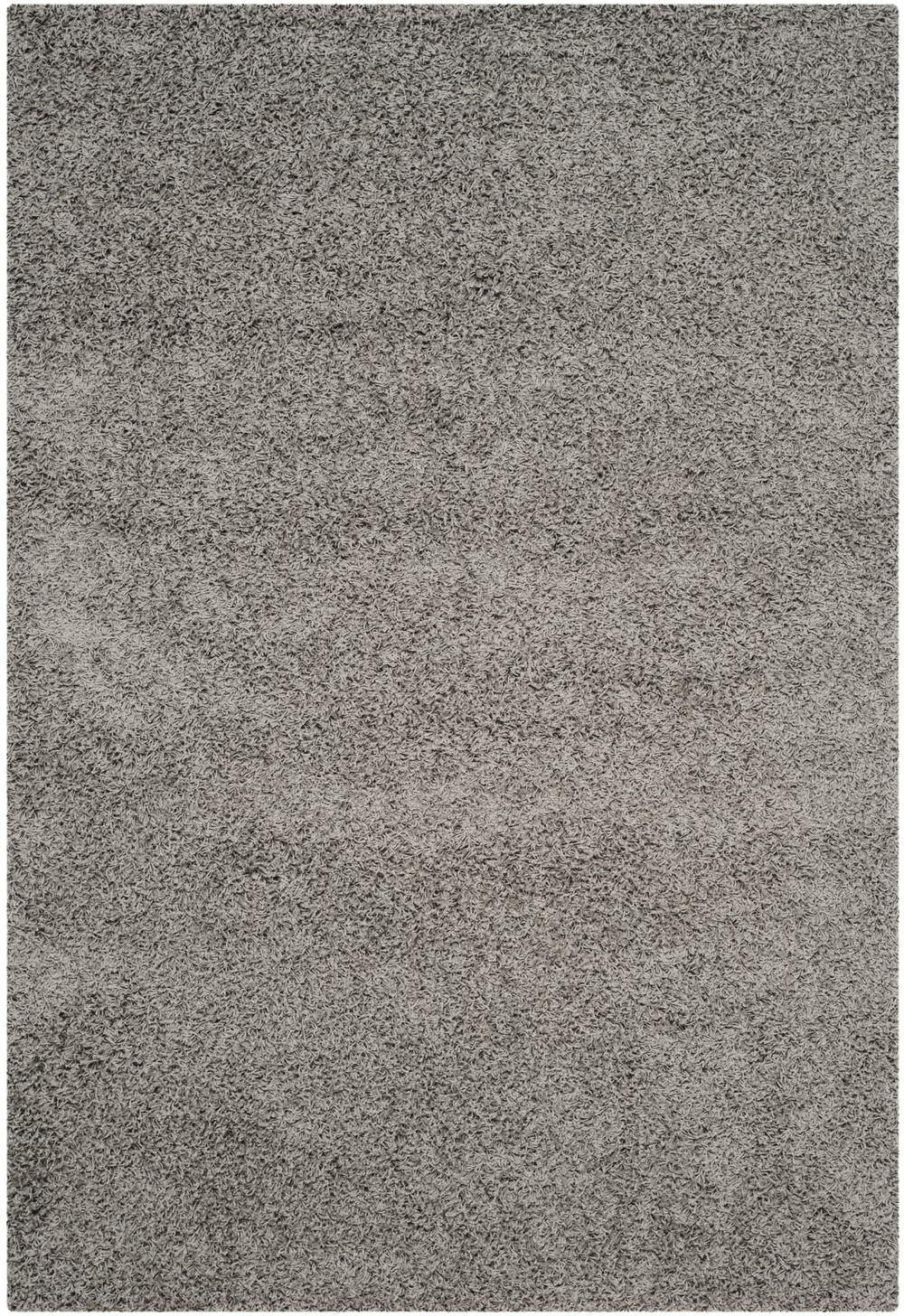 Athens
Sometimes you need a solid shag rug to pull your room together, and if that's true for your home, the Athens line is here to help.
Austin
Decorate your home with an oriental rug from the Austin collection and you'll be able to enjoy the styles and sophistication of classic textiles without ever having to leave your living room.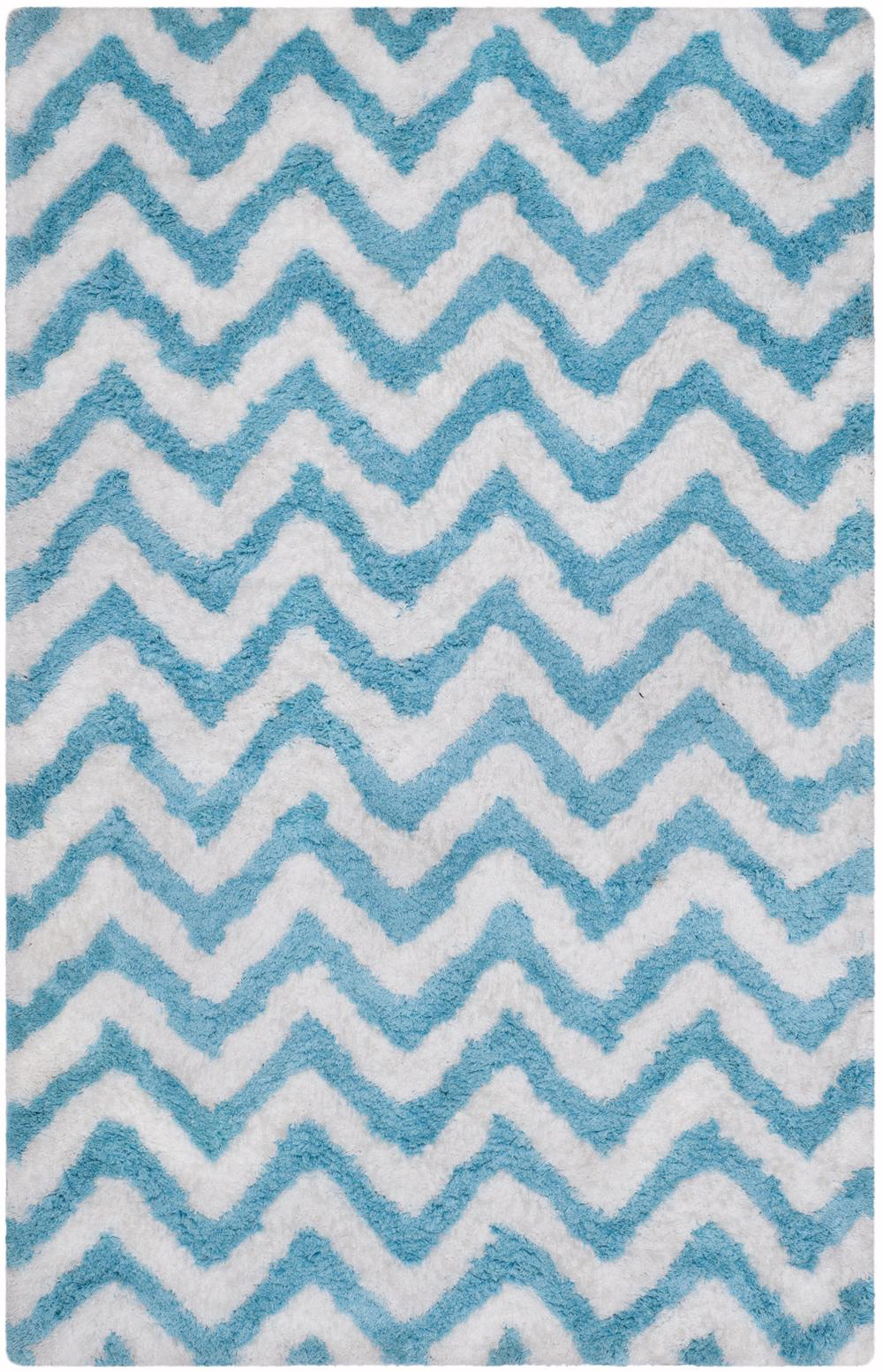 Barcelona
The Barcelona collection is a more modern and upscale line of shag area rugs with unique geometric prints and patterns in contrasting shades.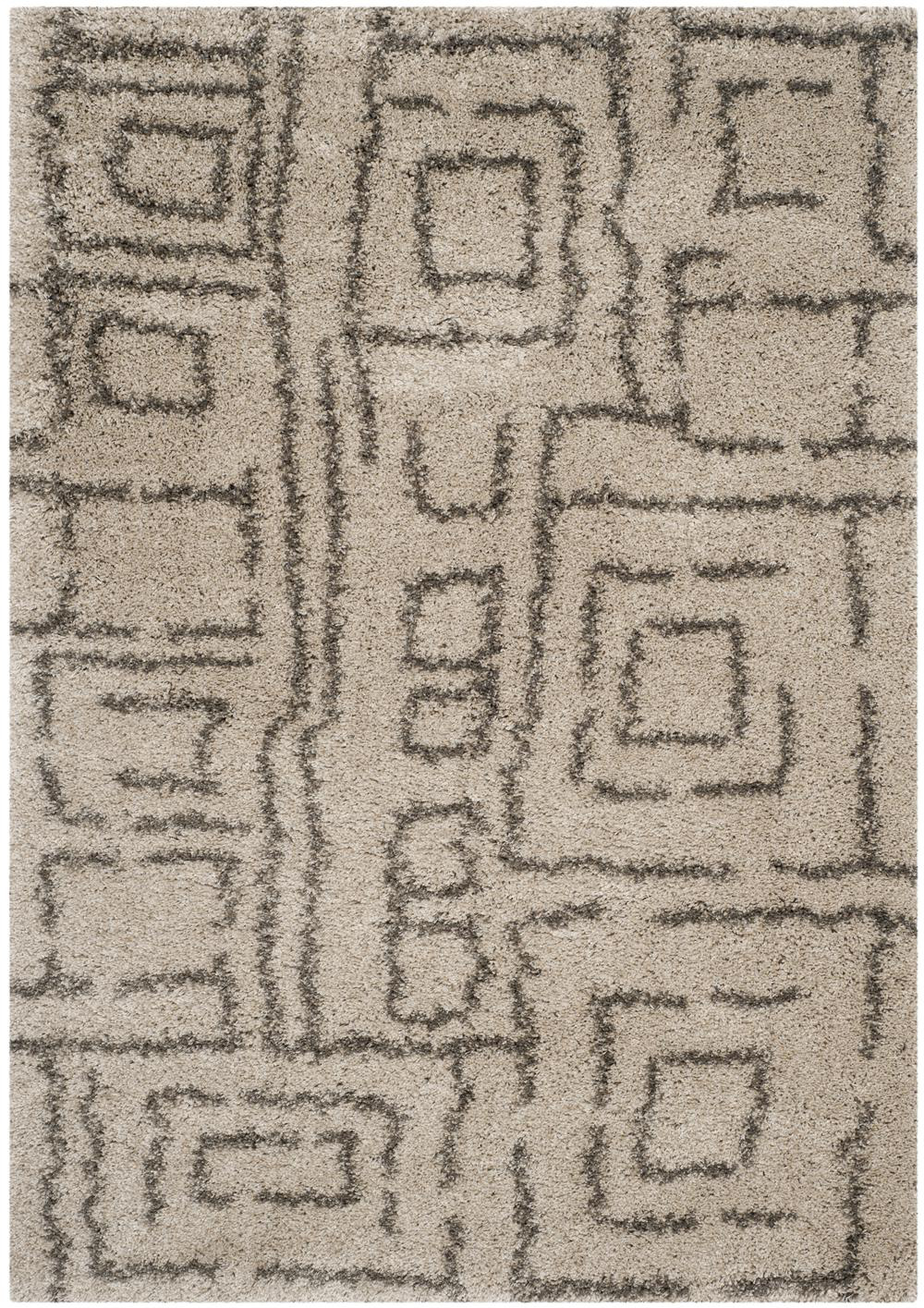 Belize
The Belize line is sure to help you find the perfect geometric shag rug to help you bring together any casual room.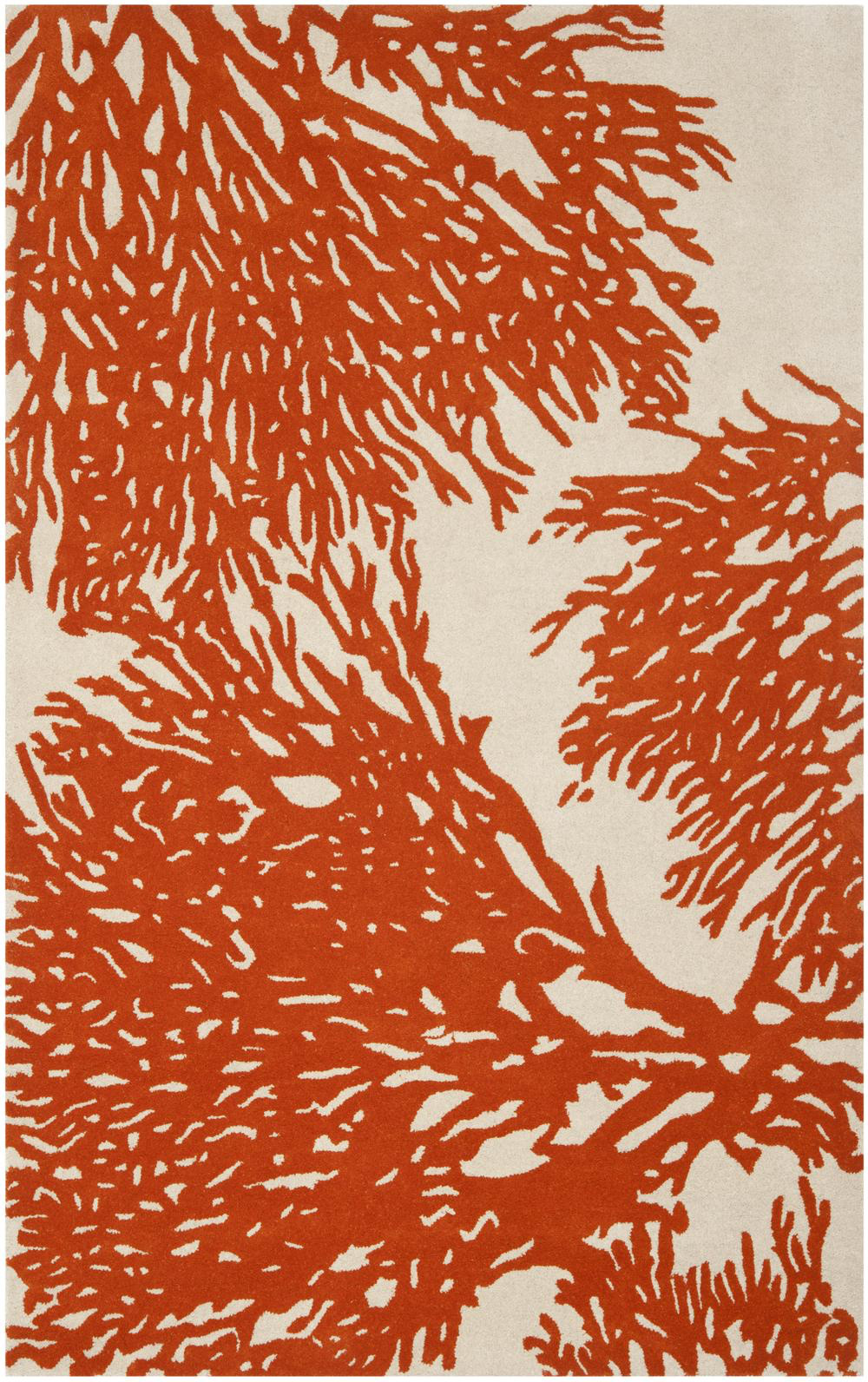 Bella
If floral prints are more your speed, the modern rugs in the Bella collection are sure to please with their vivid colors and bold statements.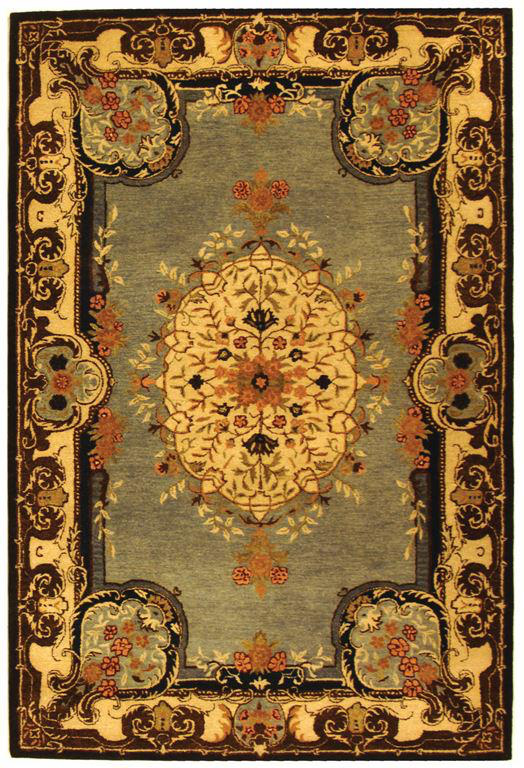 Bergama
With a rug from the Bergama line, you'll bring a sense of class and charm into your home that is sure to remain a timeless décor element for years to come.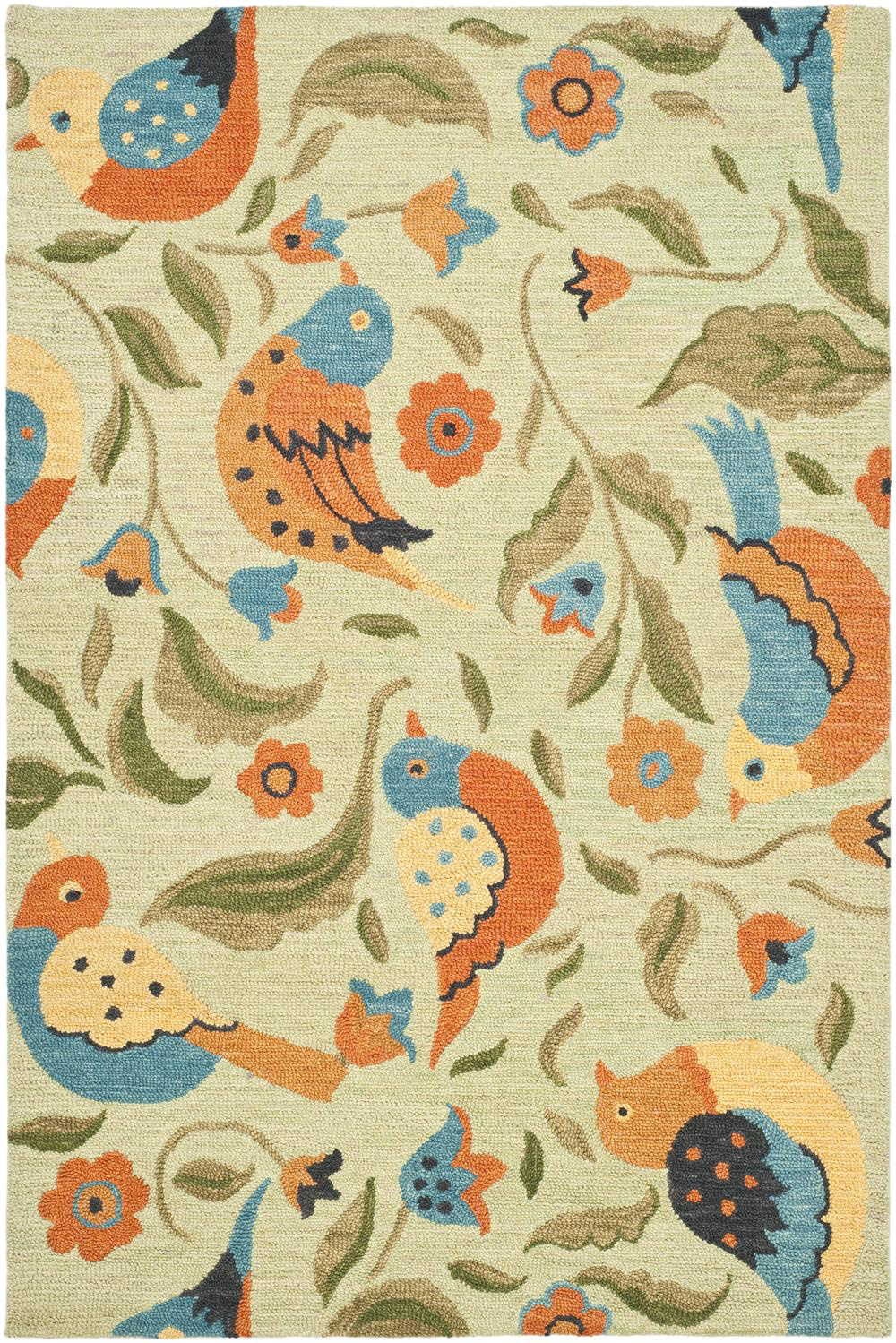 Blossom
When you're searching for a high-quality floral print rug in bursts of bold color for a casual indoor space, the Blossom collection is sure to have just what you need.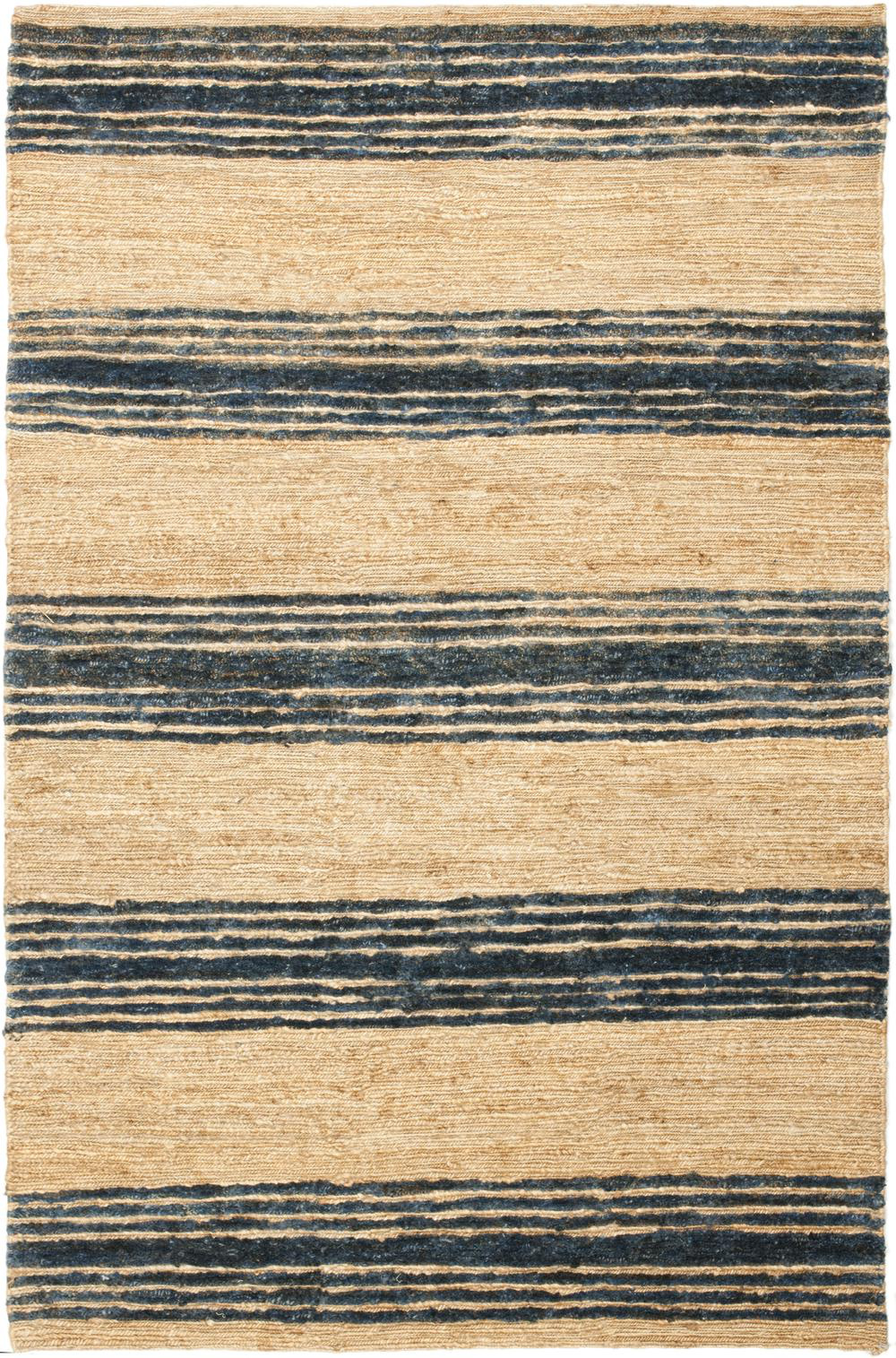 Bohemian
Natural colors and simple styles collide in the unique transitional Bohemian collection of casual and simplistic area rugs with class.
Boston
With the Boston line, you won't even have to forget the bathroom when it comes to choosing new rugs for every part of your home.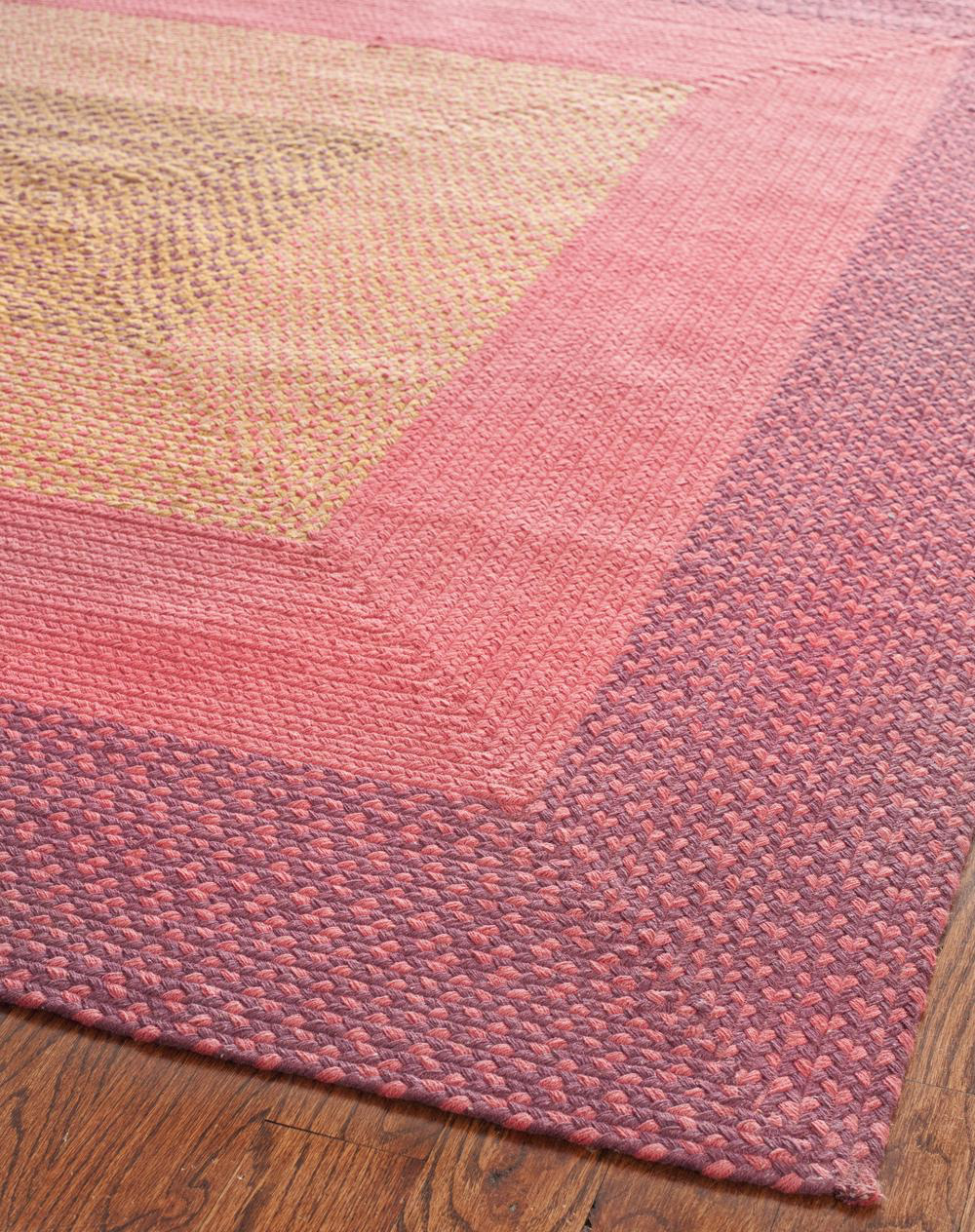 Braided
A beautiful braided area rug from Safavieh's Braided collection is sure to help you bring together any country style living room, kitchen, or dining room.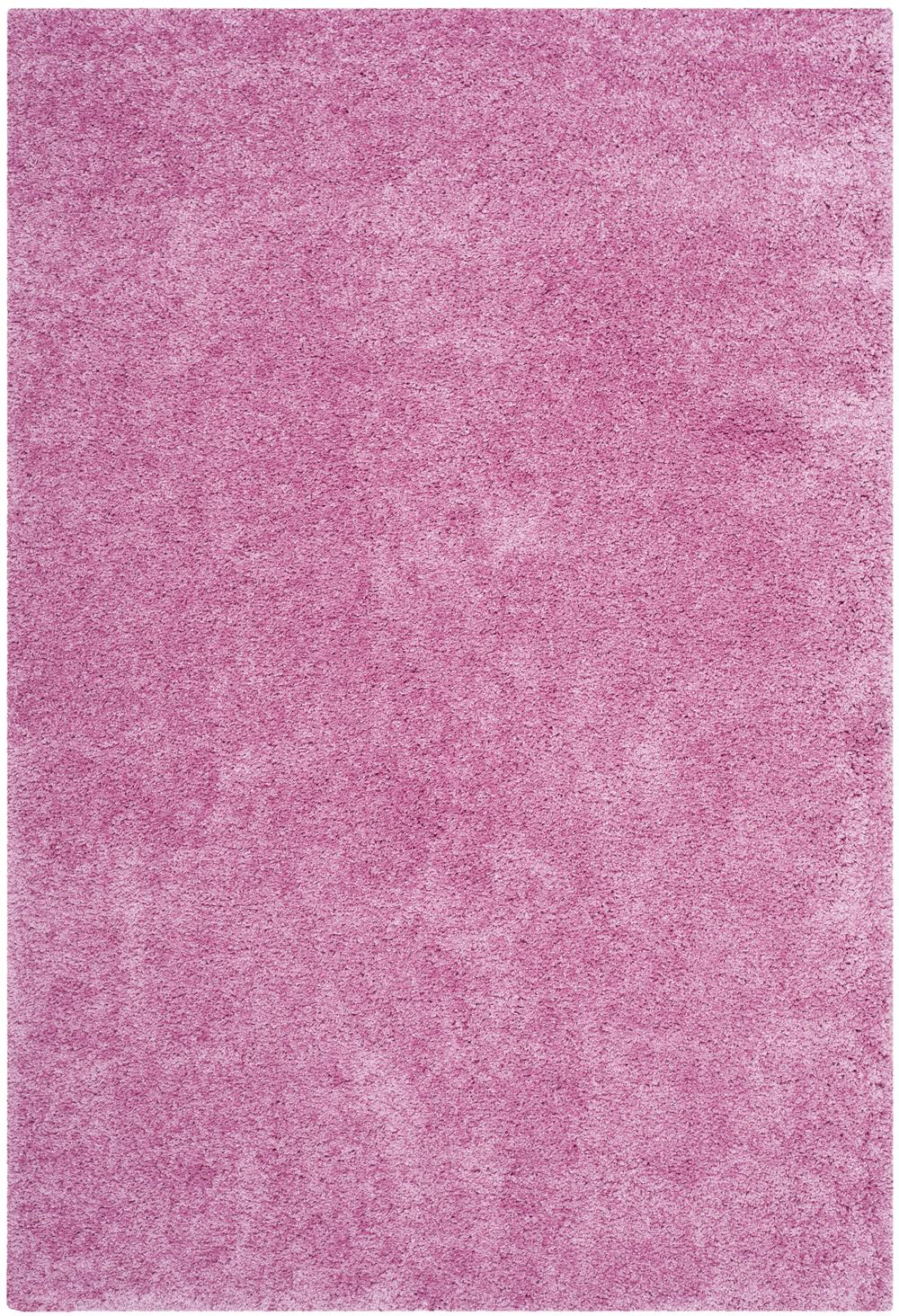 California Shag
Do you have a kids' room or playroom in need of a bright and comfortable area rug? If so, the California Shag line may be perfect for your needs!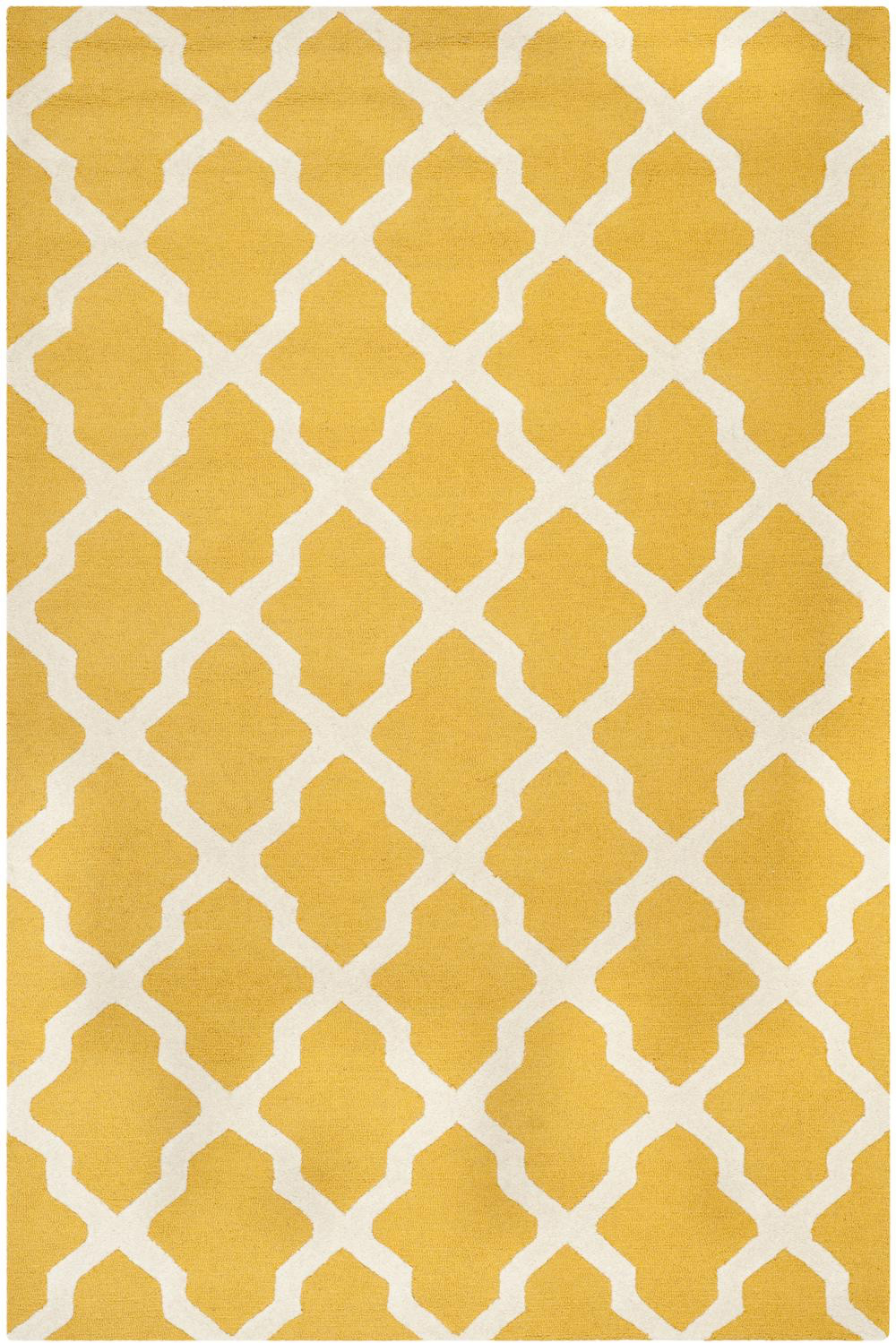 Cambridge
With simple repeating patterns and two-color options, the vast Cambridge collection can provide you with some excellent choices when you're looking for a simple but effective way to decorate your home.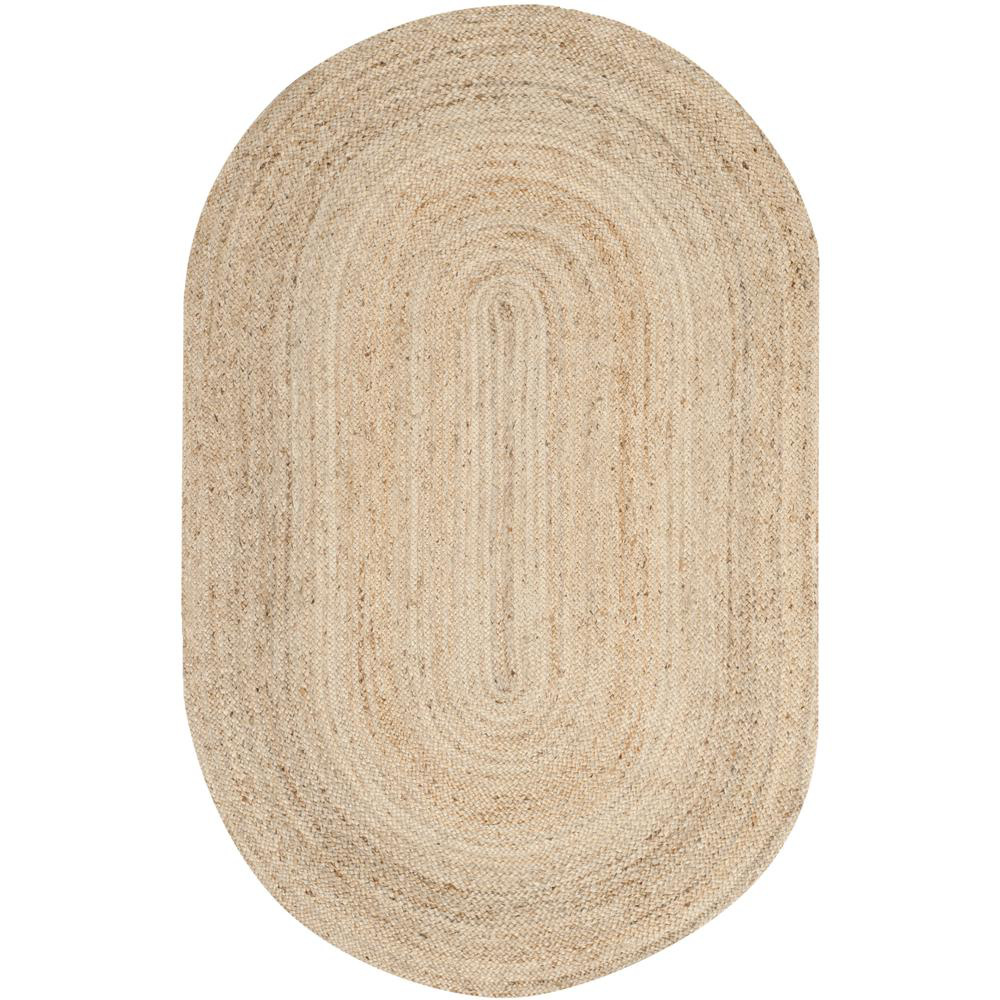 Cape Cod
Available in either traditional rectangular rugs or as large oval rugs, the Cape Cod collection offers soft, muted colors that look refined in any space.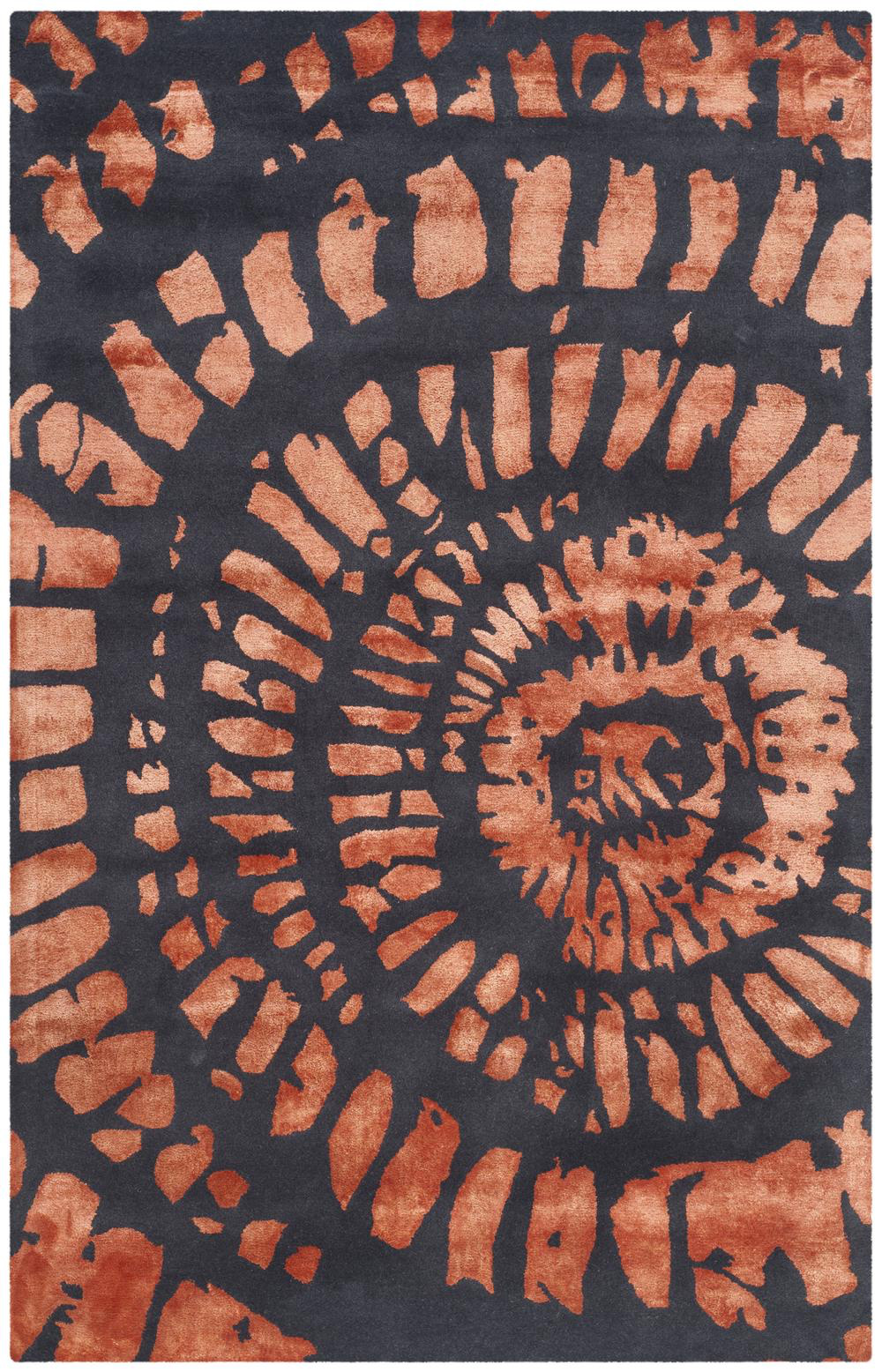 Capri
The bright contrasting shades in the Capri collection are sure to help you create a truly contemporary and upscale space without having to go to a lot of effort to do so.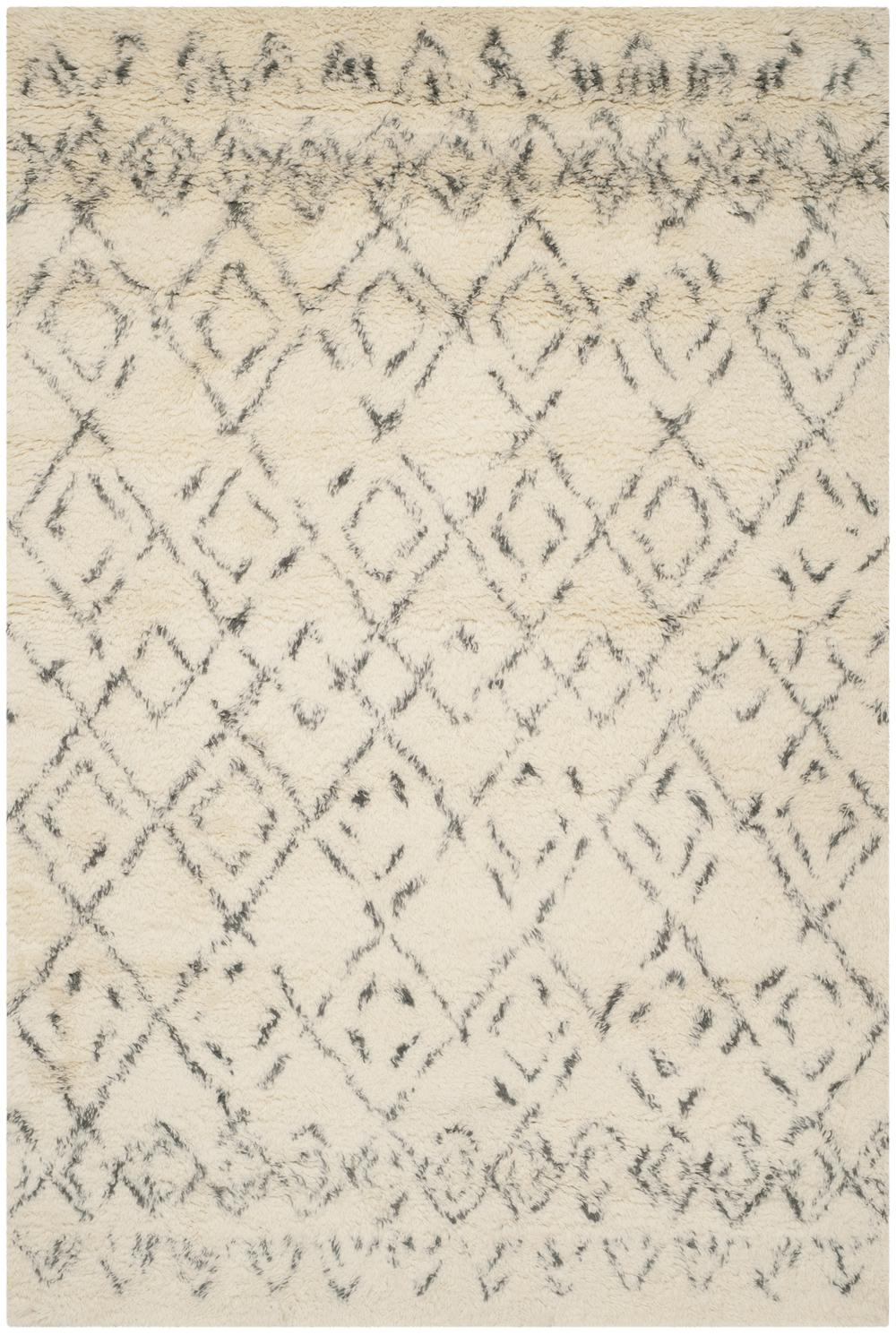 Casablanca
Keep things simple and sophisticated with the Casablanca collection's neutral color combinations and subtle patterns.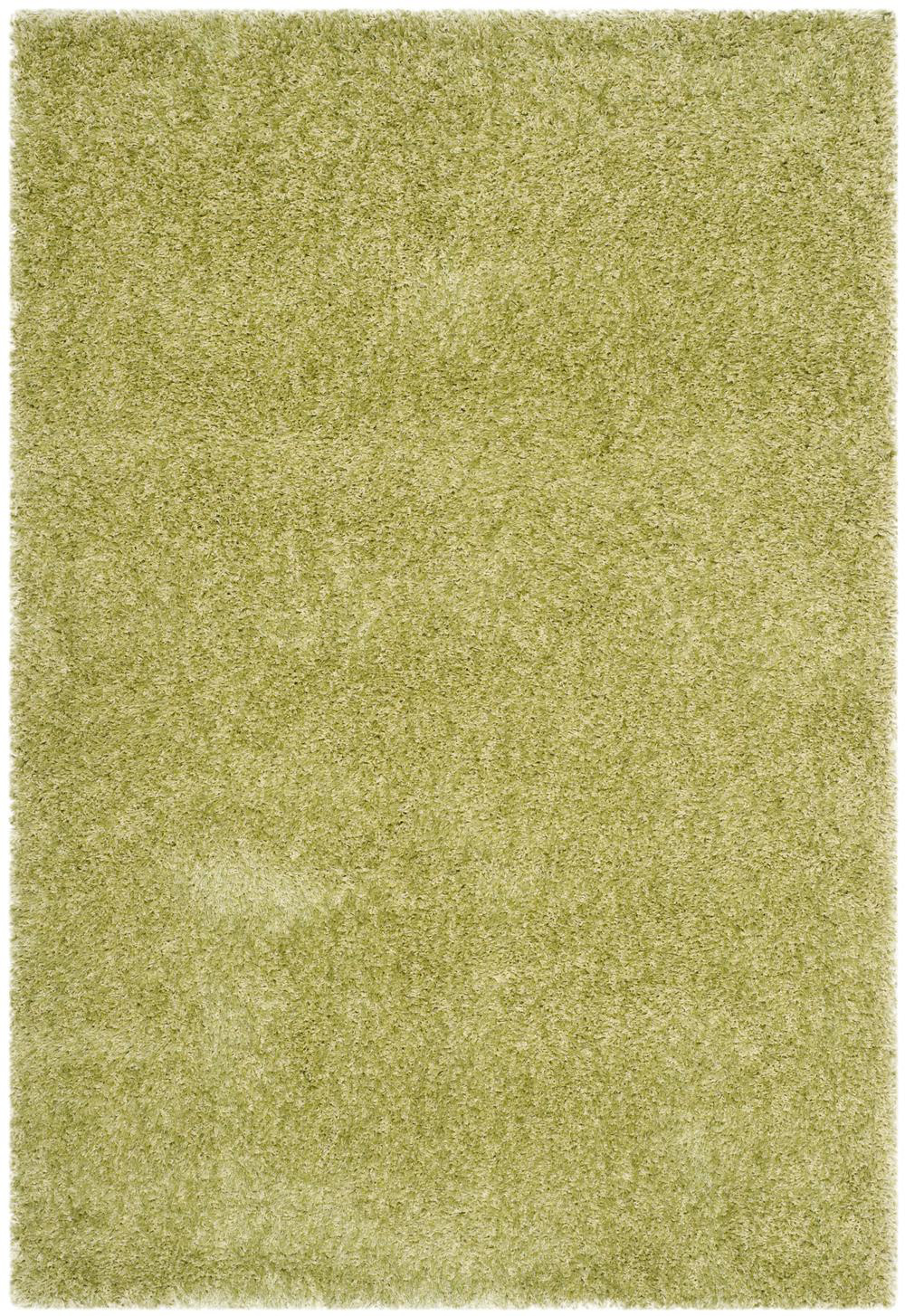 Charlotte
Soft shag rugs in solid colors are always a nice touch in any casual space, so pick your favorite or bring home more than one from the Charlotte collection today.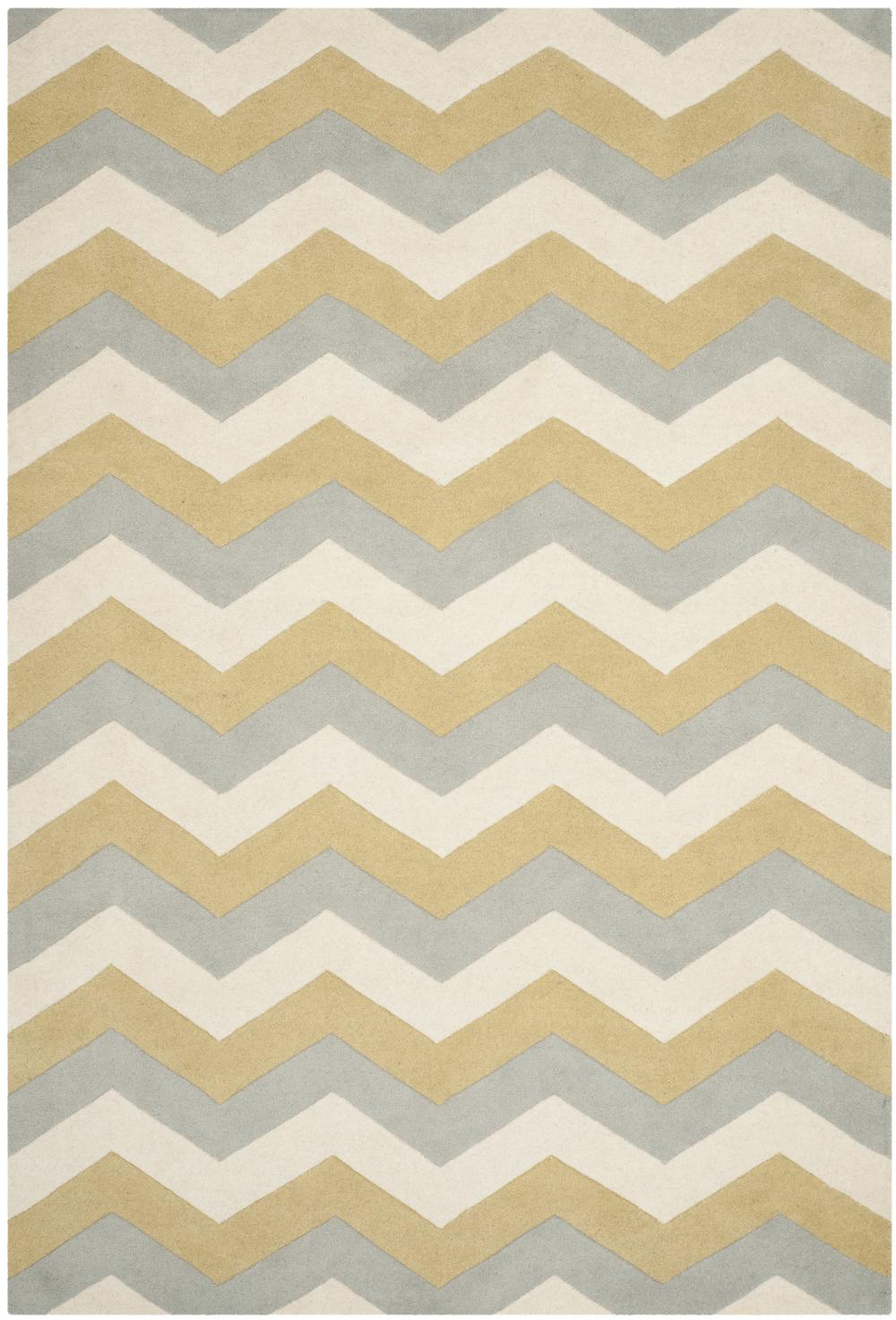 Chatham
Searching for a great modern rug in simple geometric prints? Try the exapansive Chatham collection's combination of bold colors with neutral accents to help tie any room together.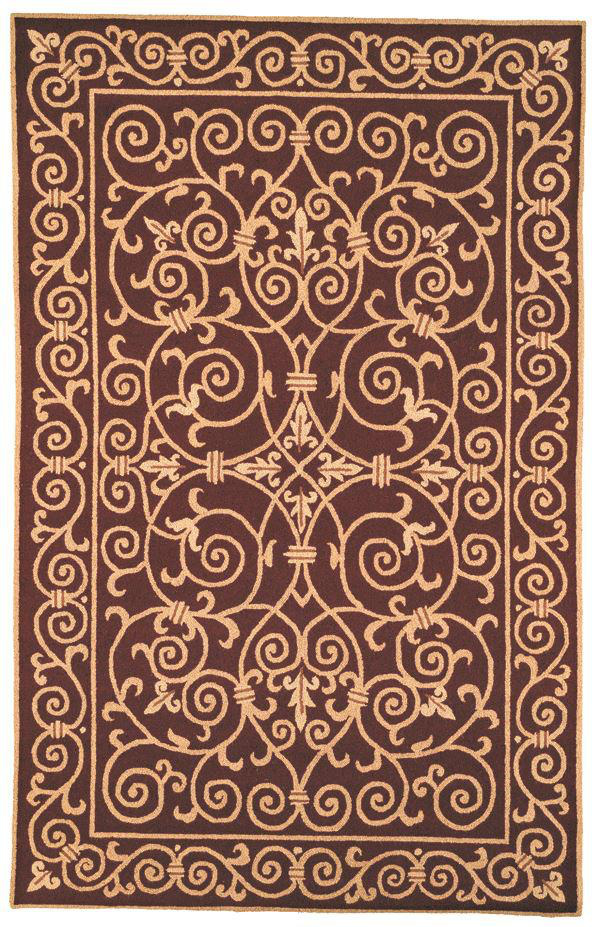 Chelsea
The Chelsea line combines larger patterns associated with more modern rugs and floral prints, scrollwork, and borders that hearken back to traditional pieces to create beautiful transitional floor coverings. In this very large collection, you can also find more solidly modern pieces with vibrant colors and bold patterns as well.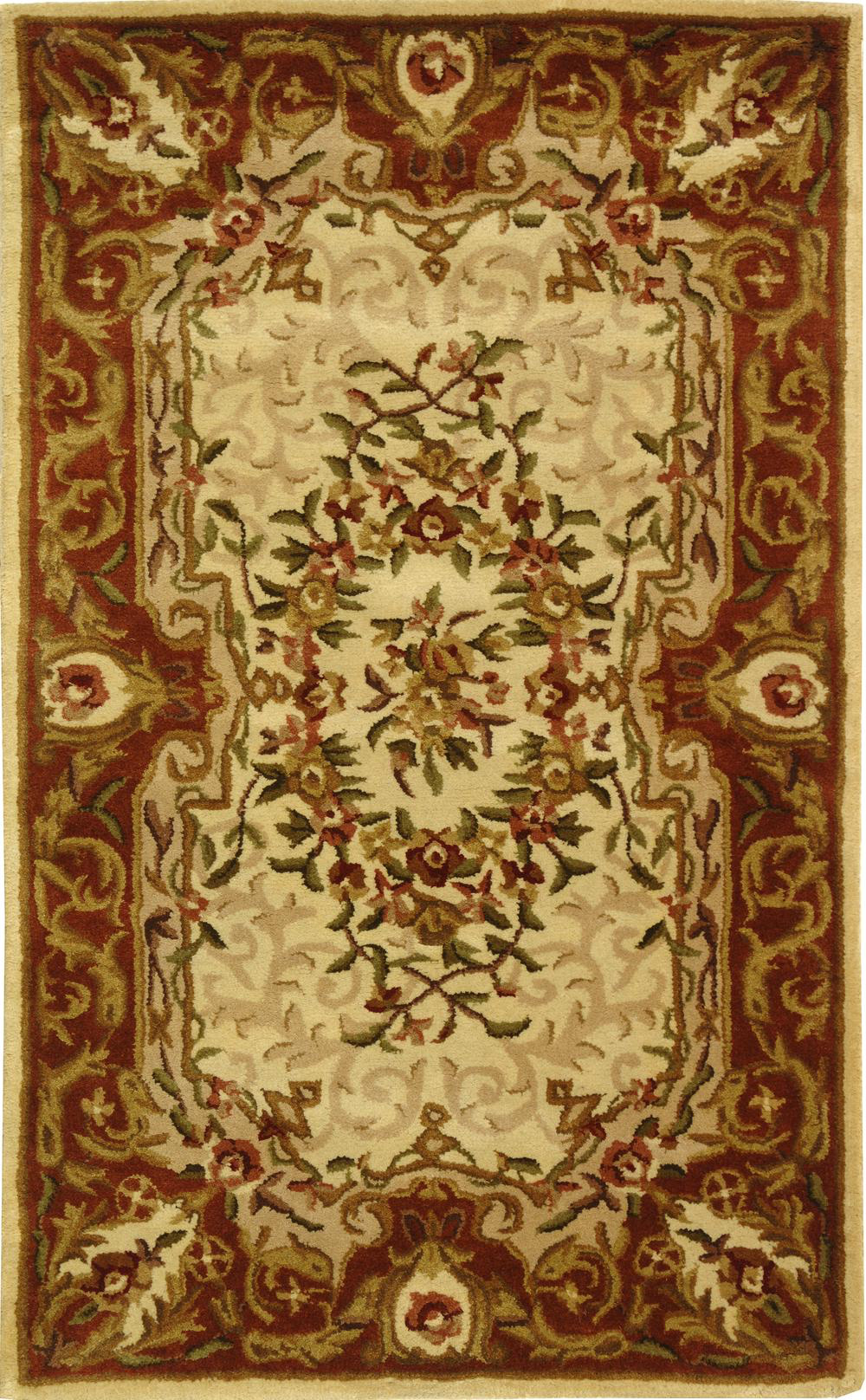 Classic
The Classic line of oriental-inspired traditional area rugs is packed with elegance and charm that you can only find in the earth tones and intricate patterns of these old-fashioned pieces.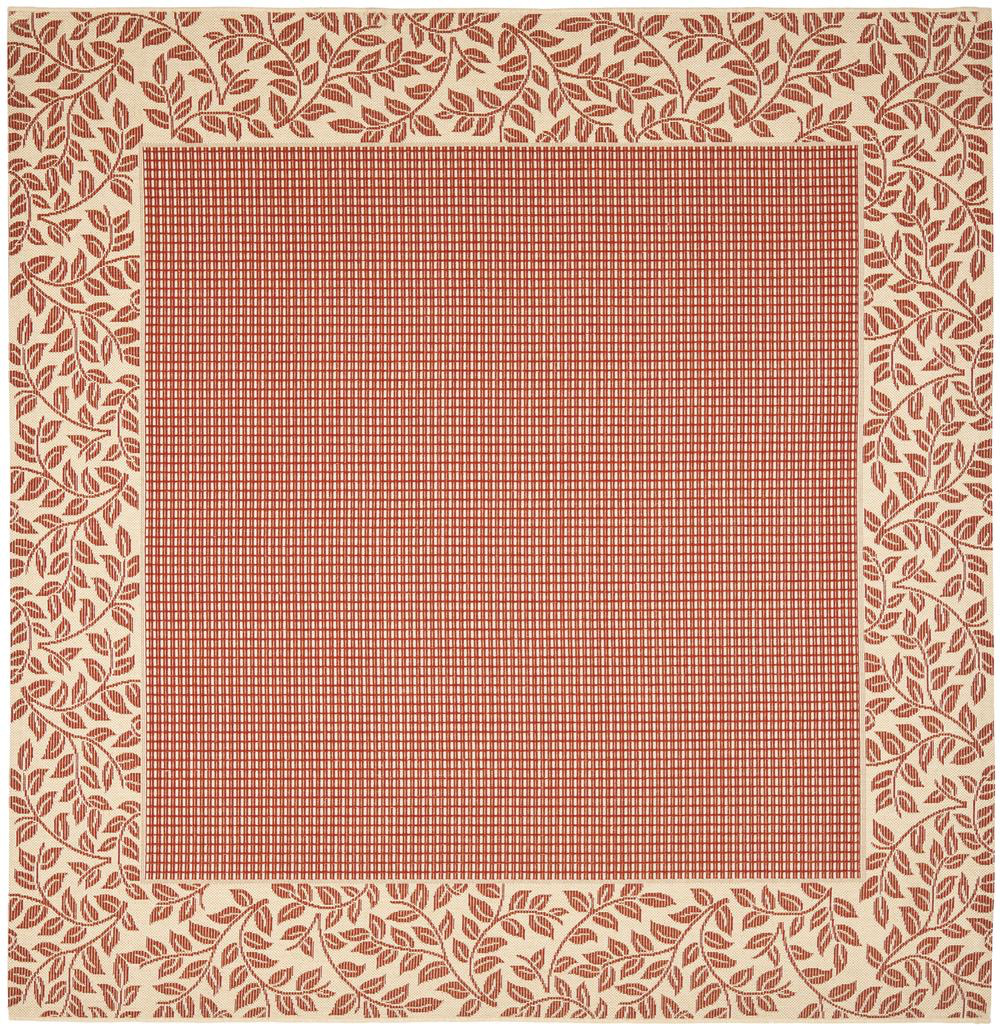 Courtyard
The very large Courtyard collection is one of the most expansive in the Safavieh catalog, and it incorporates country charm with traditional styles to create transitional pieces that have a wide variety of uses in your home. This collection ranges from striped to geometric prints to florals and everything in between.
Cow Hide
The Cow Hide collection is made up of hand-chosen animal skins that give you all the warmth and comfort you could want out of a leather rug without sacrificing anything in terms of quality.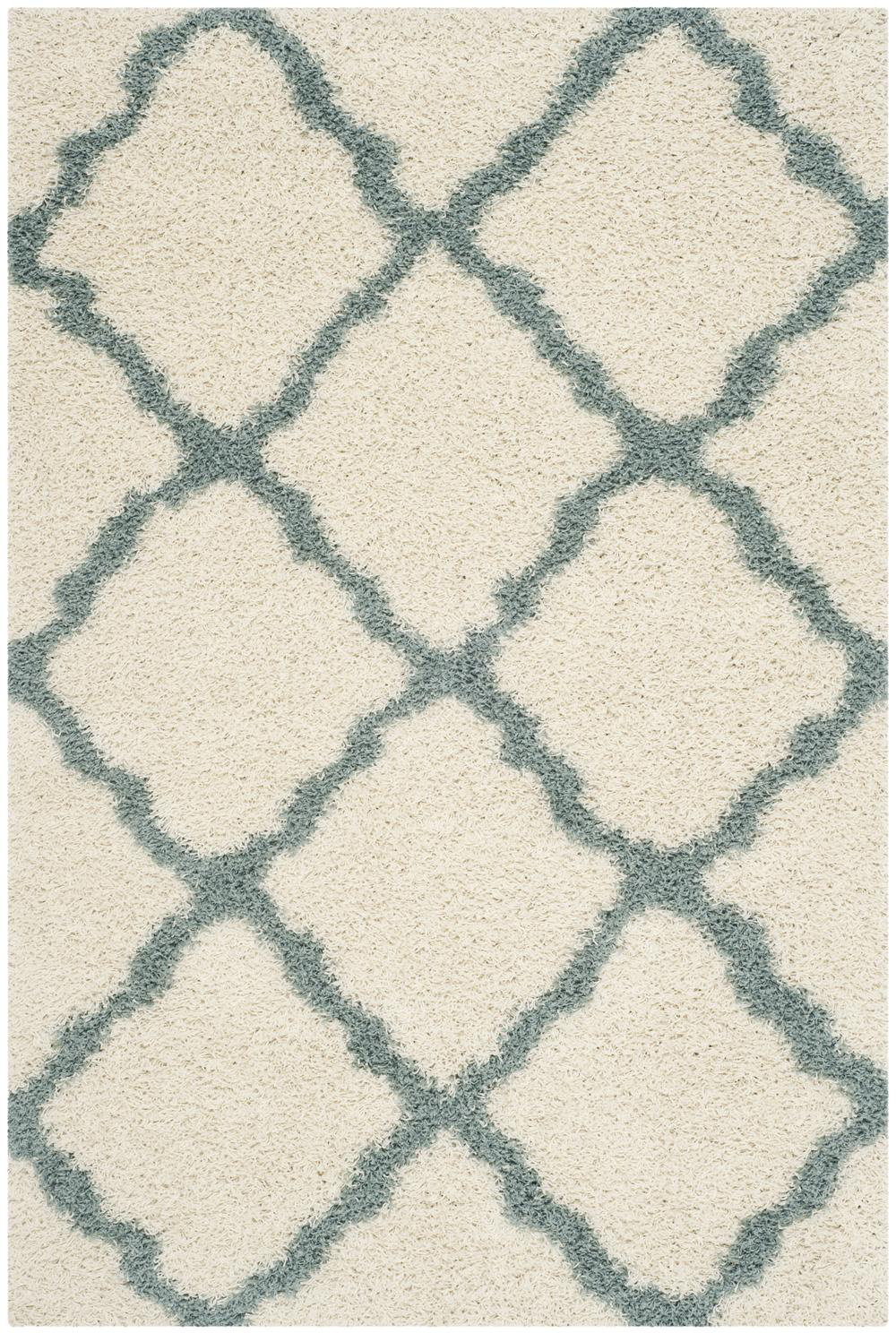 Dallas
Choose a rug from the simple but effective Dallas line to enjoy basic diamond prints and simple two-tone colors that look good in any room.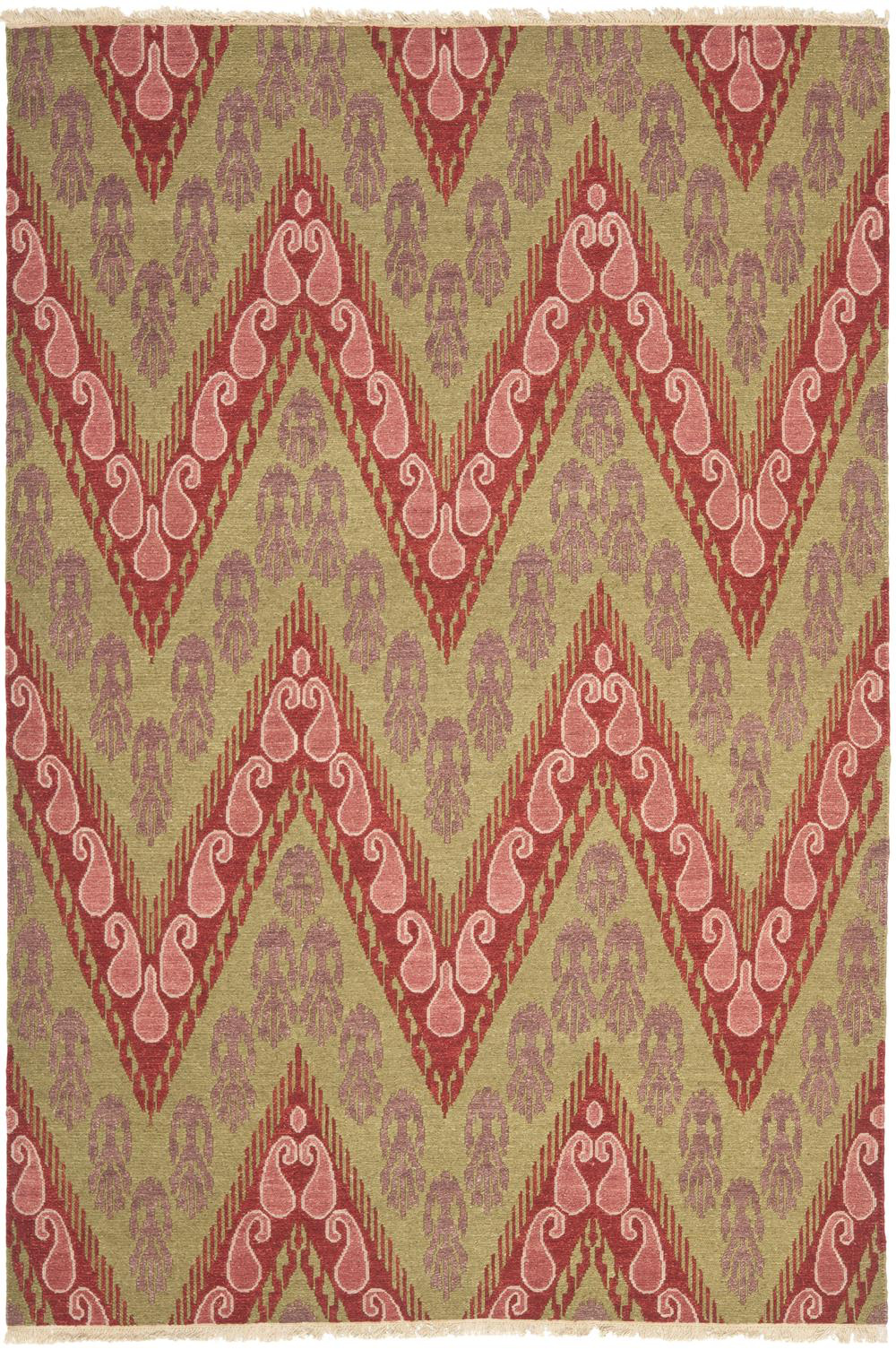 This designer collection offers bold and intricate details and unique color combinations that are sure to create a casual but modern space you'll never forget.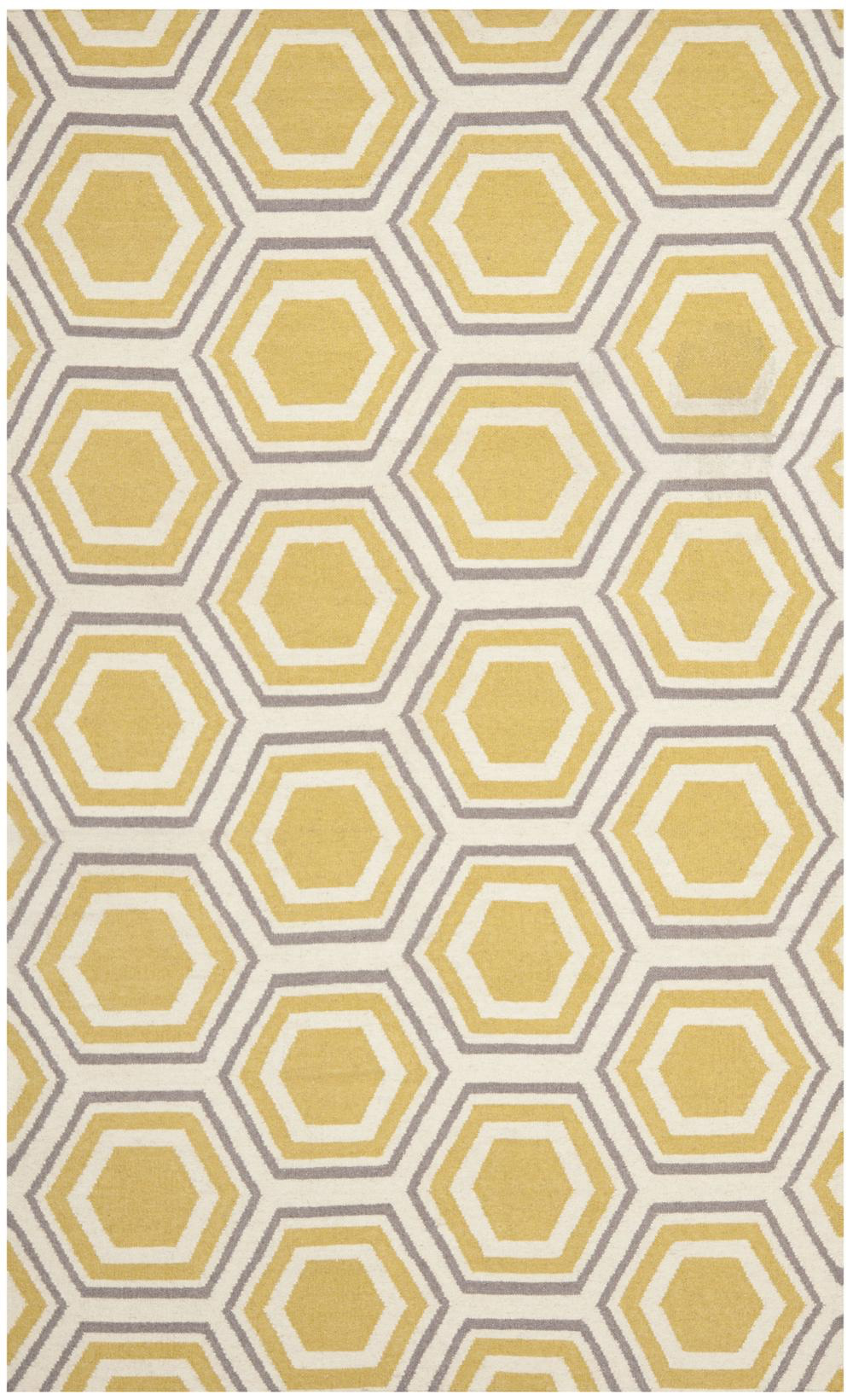 Dhurries
With a rug from the Dhurries collection, you'll enjoy contemporary styles and bright colors that will make everyone take notice of your favorite room.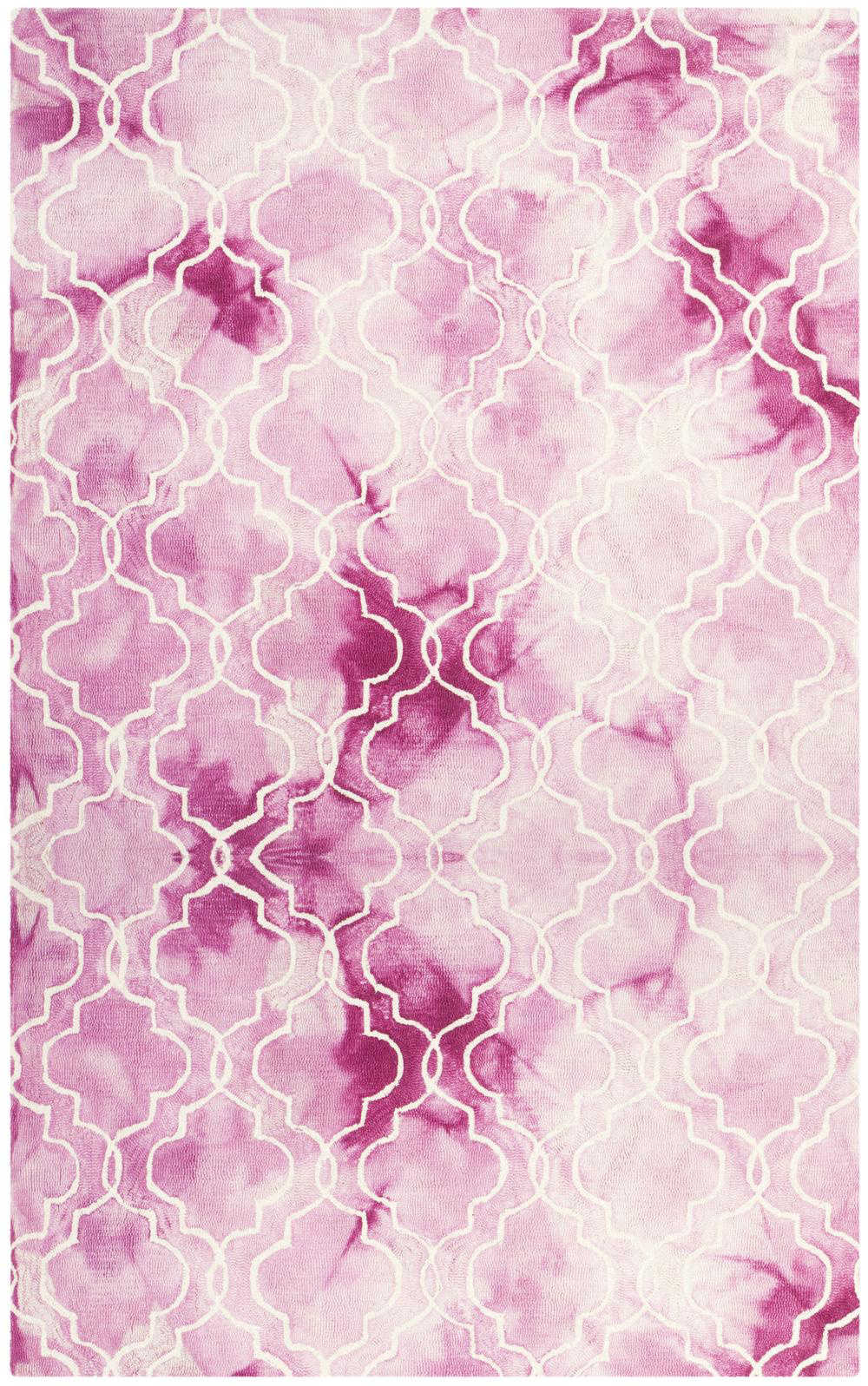 Dip Dyed
The unique Dip Dyed line has a fun and funky personality that makes each rug a little different and ensures that your home will be decorated with a centerpiece everyone will want to admire.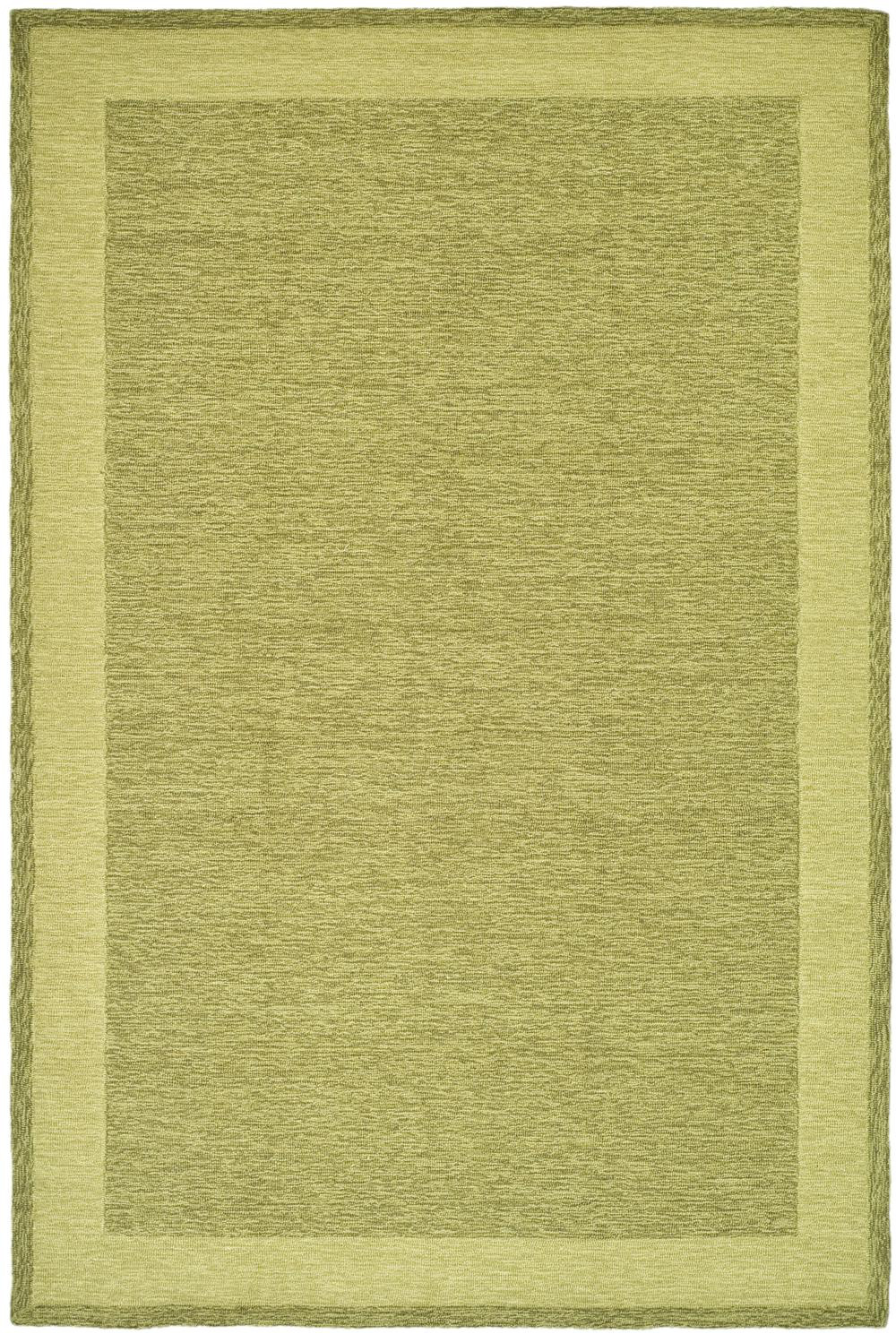 This is a sturdy and durable collection built to last a long time, even in parts of your home with a lot of foot traffic. This line has a lot of different styles and patterns to choose from.
Empire
An Empire collection area rug will give your home a sense of traditional and timelessness, from the earth tone colors to the very detailed patterns and thick borders.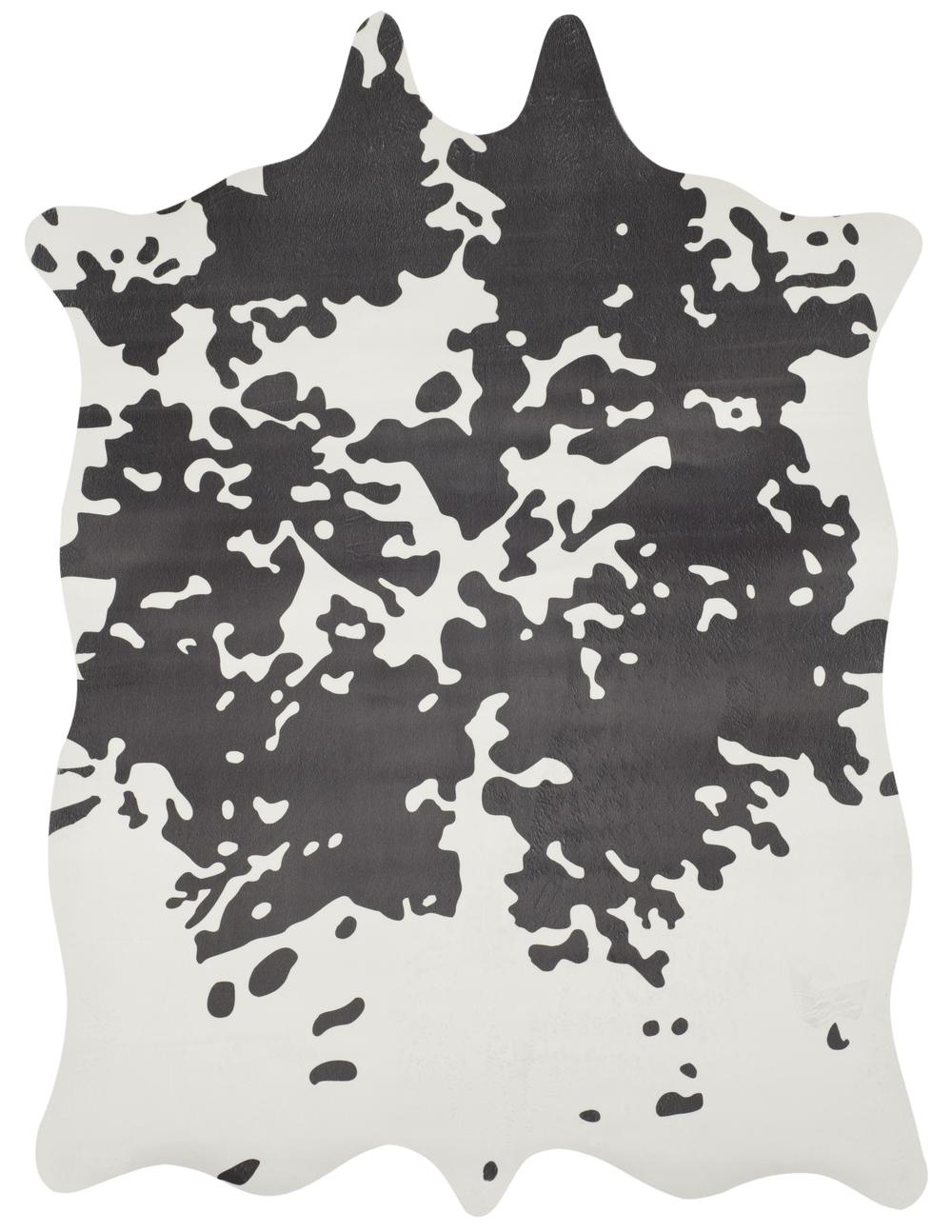 Faux Hide
Love the look of leather rugs but can't stand the thought of having (or maintaining) a real one? If so, the Faux Hide line is sure to help you find the best of both worlds and decorate the room of your dreams.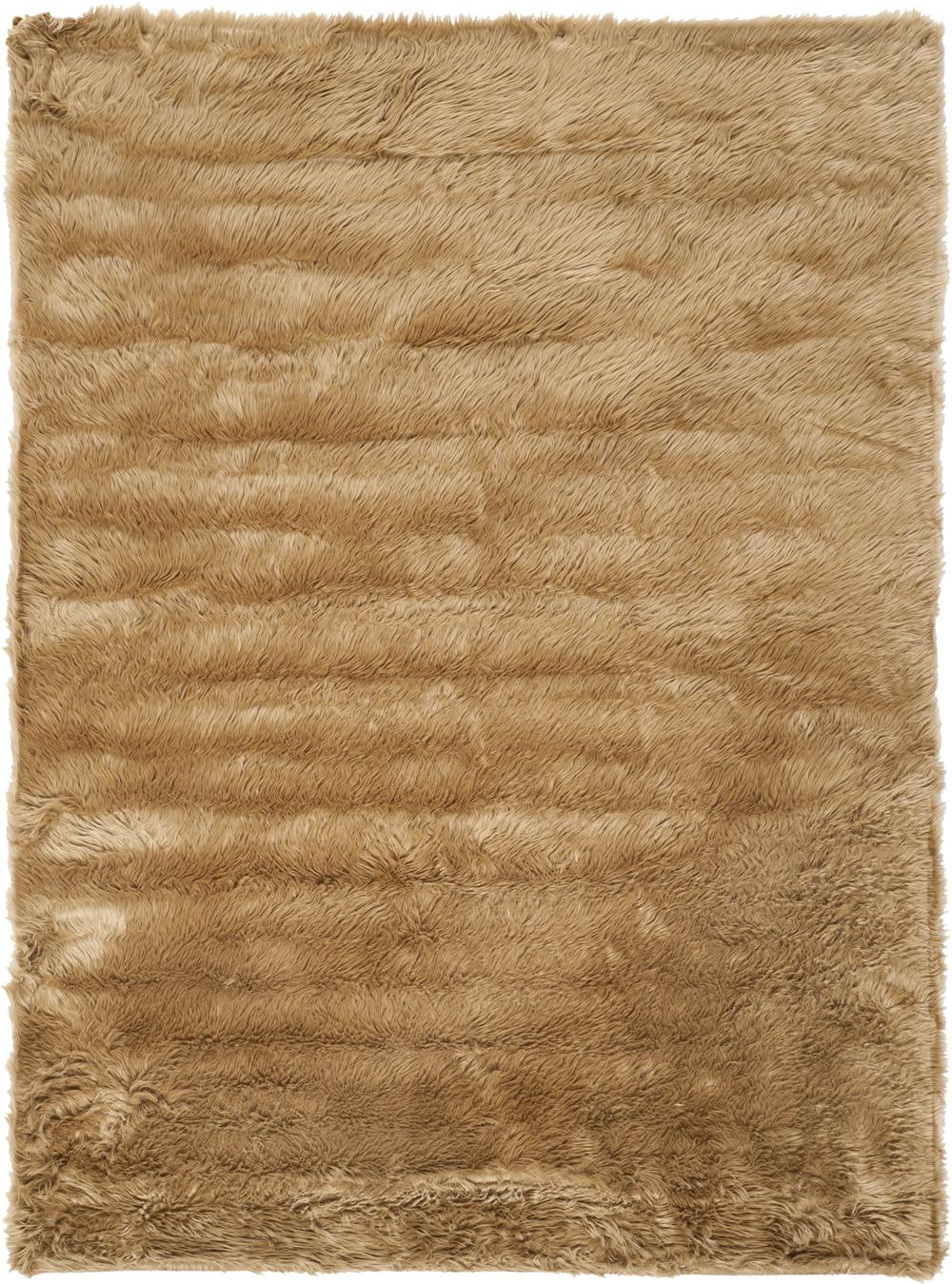 Faux Sheep Skin
With a Faux Sheep Skin rug from Safavieh, you can enjoy soft comfort and style without having to worry about the upkeep of an actual sheep skin rug.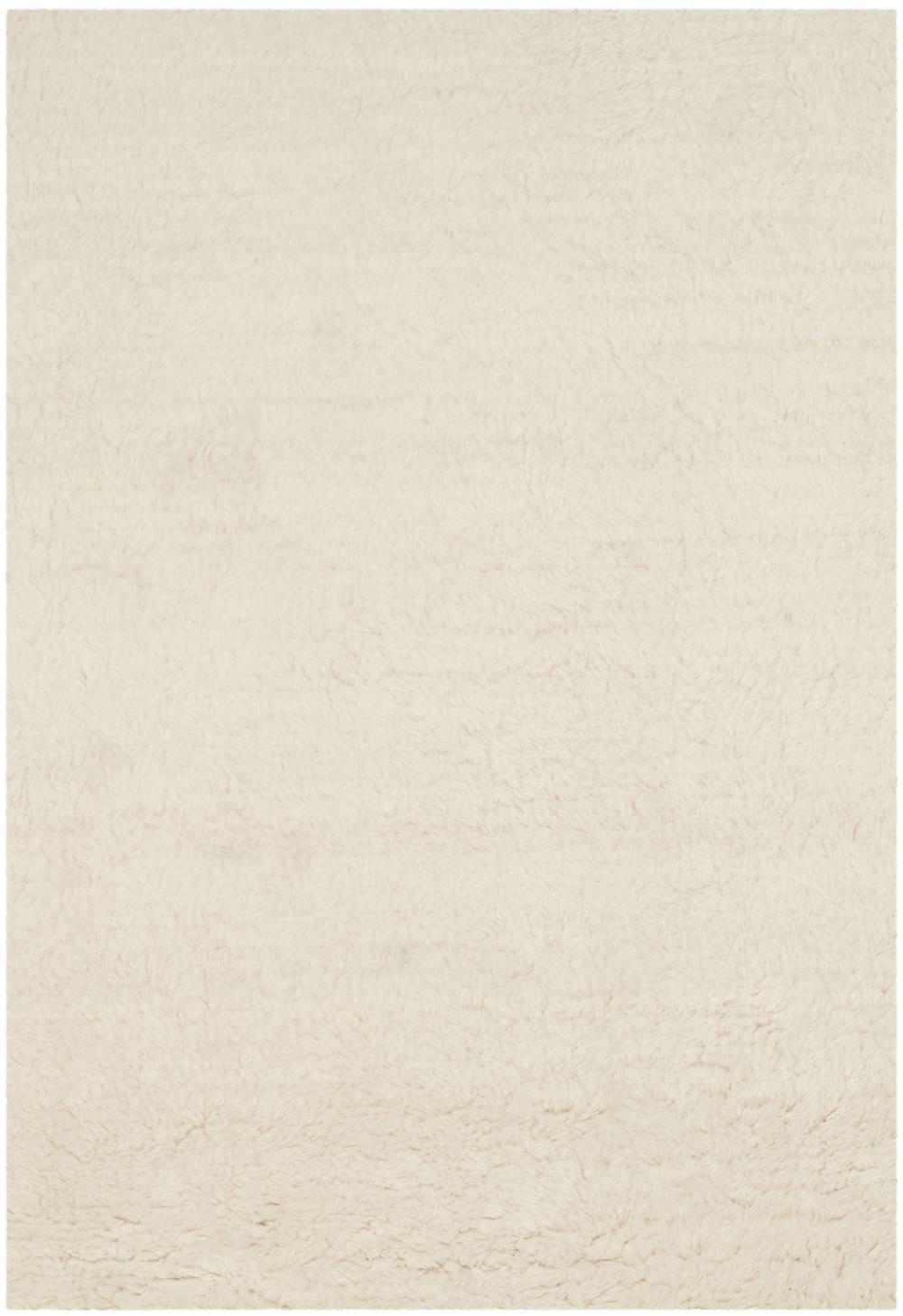 Flokati
Choose a Flokati area rug when you're looking for one of the softest rugs around. This wool collection may be small, but its beautiful soft, muted colors and gentle textures are sure to please.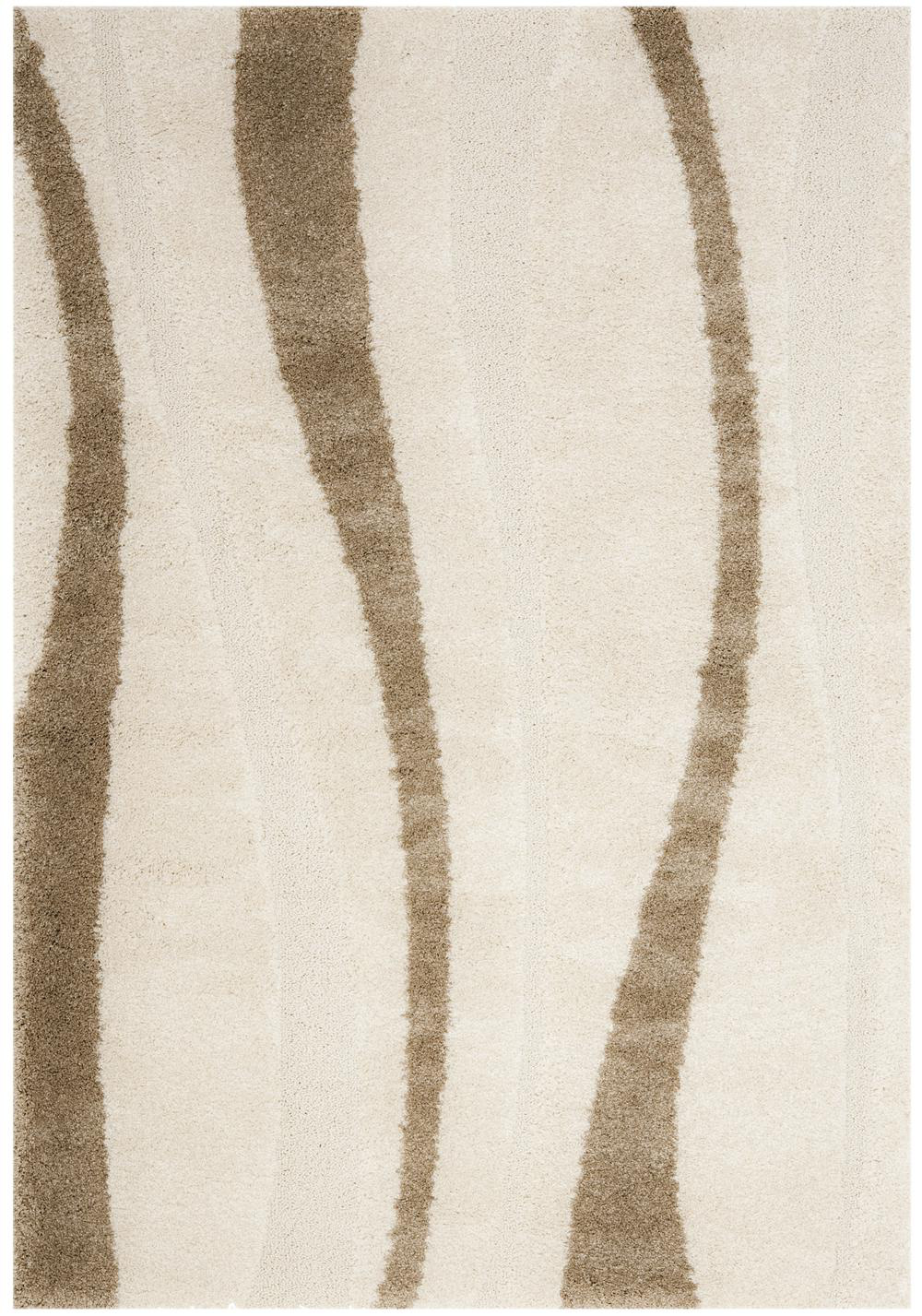 Florida Shag
This collection offers stunning shag rugs with simple prints and soft textures that are sure to help you feel like you're walking in luxury.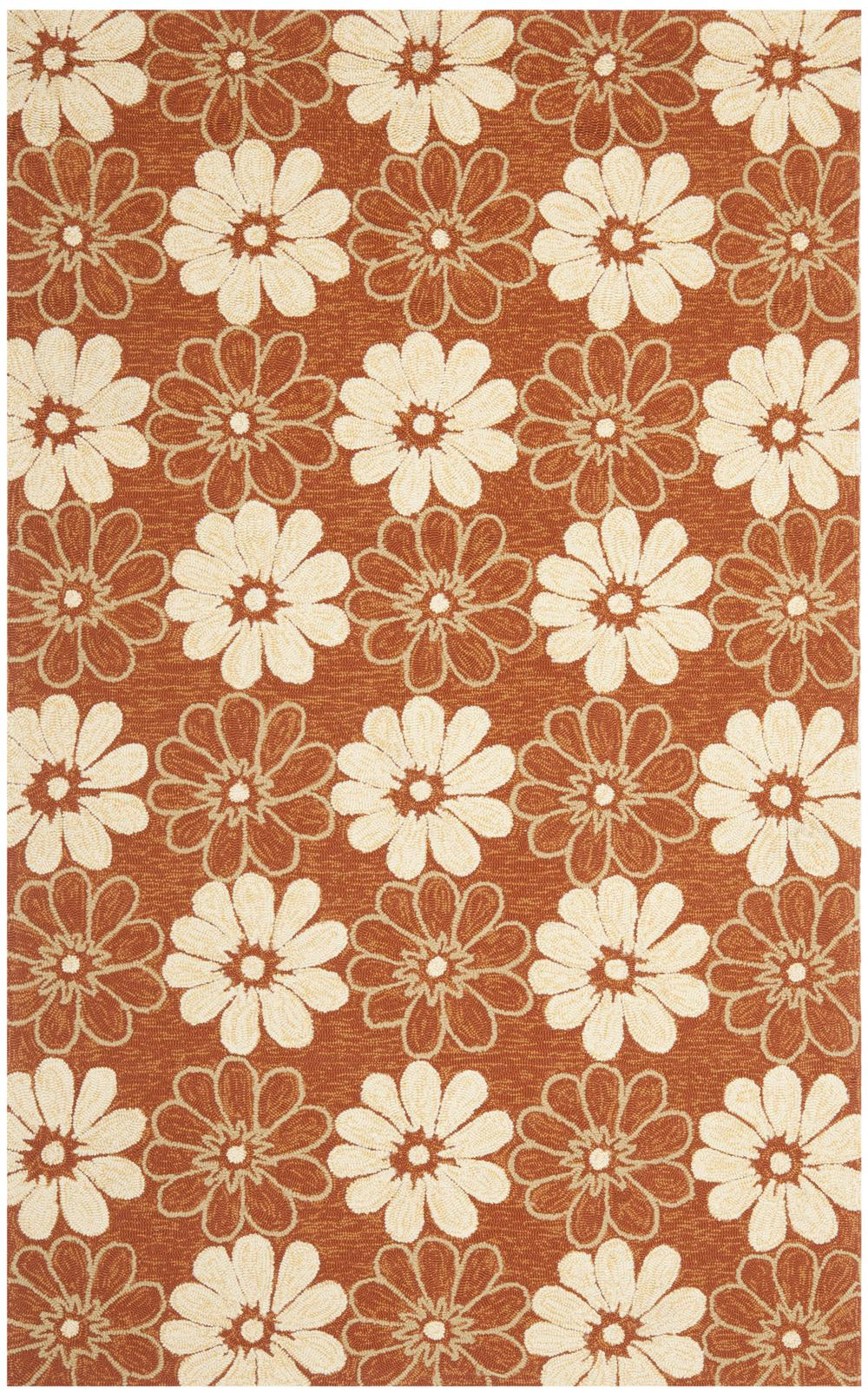 Four Seasons
Choose a rug from the Four Seasons line to enjoy bold floral prints and unique, quirky options that will help you showcase your own sense of style in no time.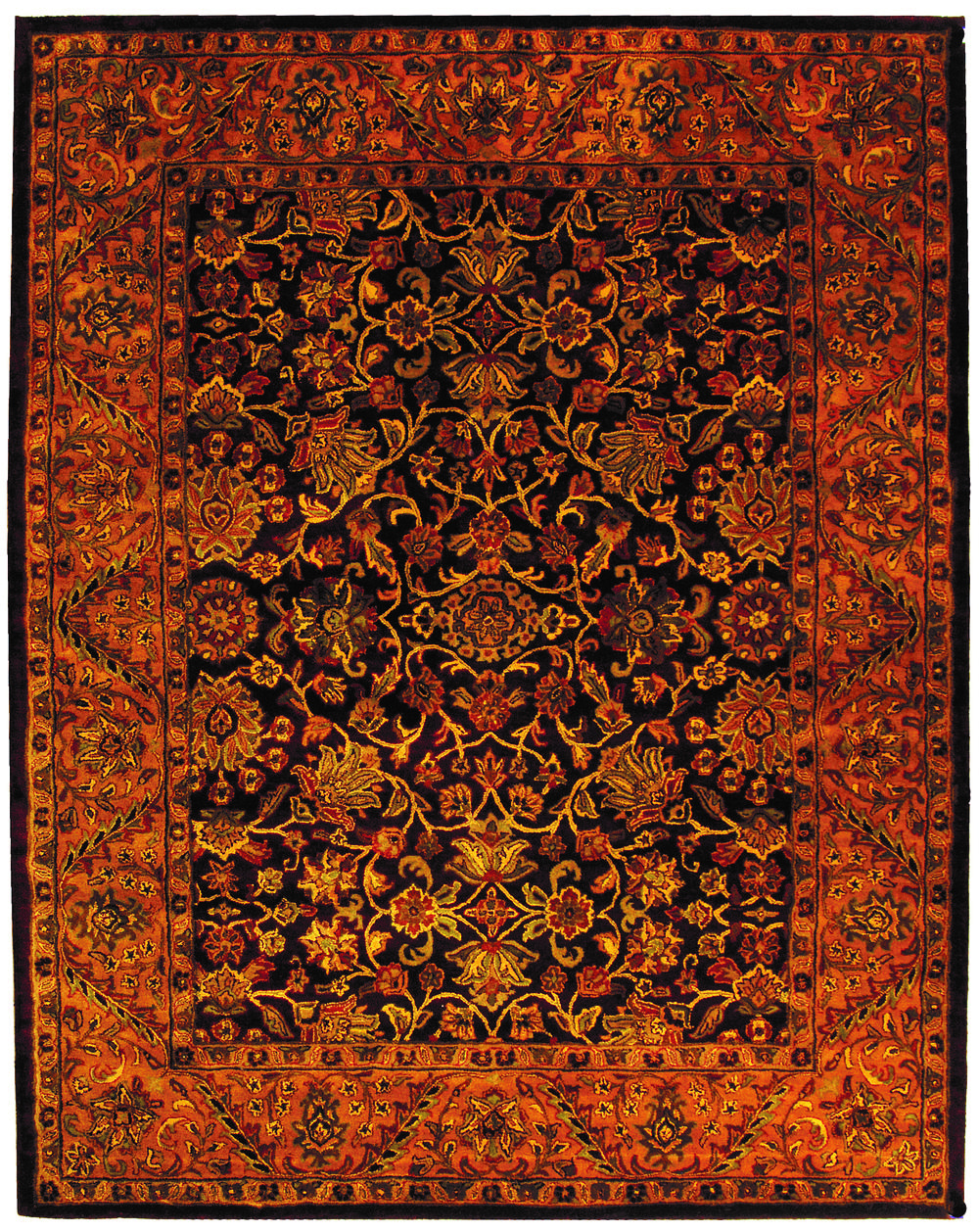 Golden Jaipur
If you love the look of truly traditional works of textile art but don't want to worry about buying a real antique rug, the Golden Jaipur line can help you find just the look you're going for.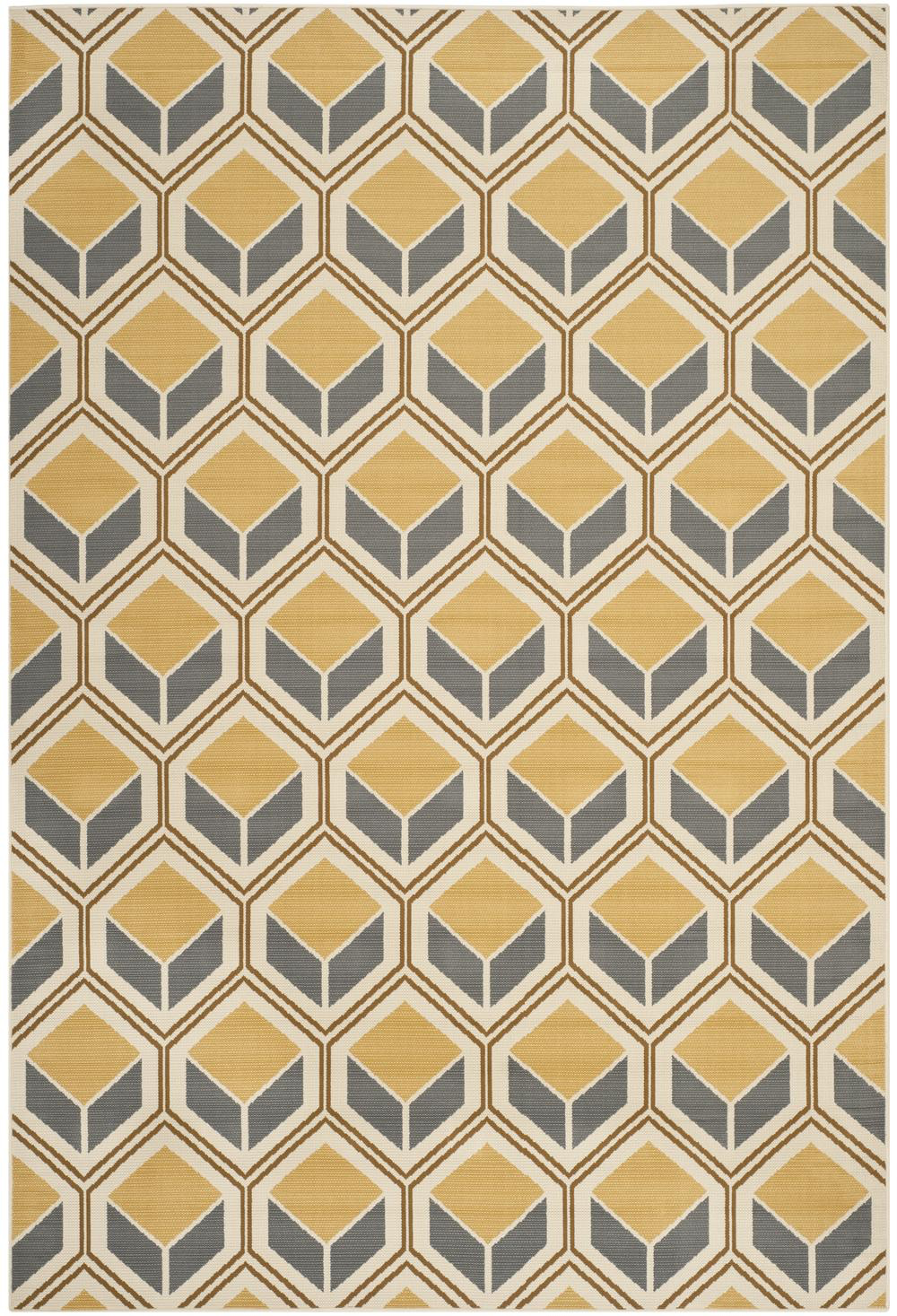 These geometric pattern rugs look just as great in a traditional room as they do in a modern one thanks to their combination of neutral tones and simple repeating designs.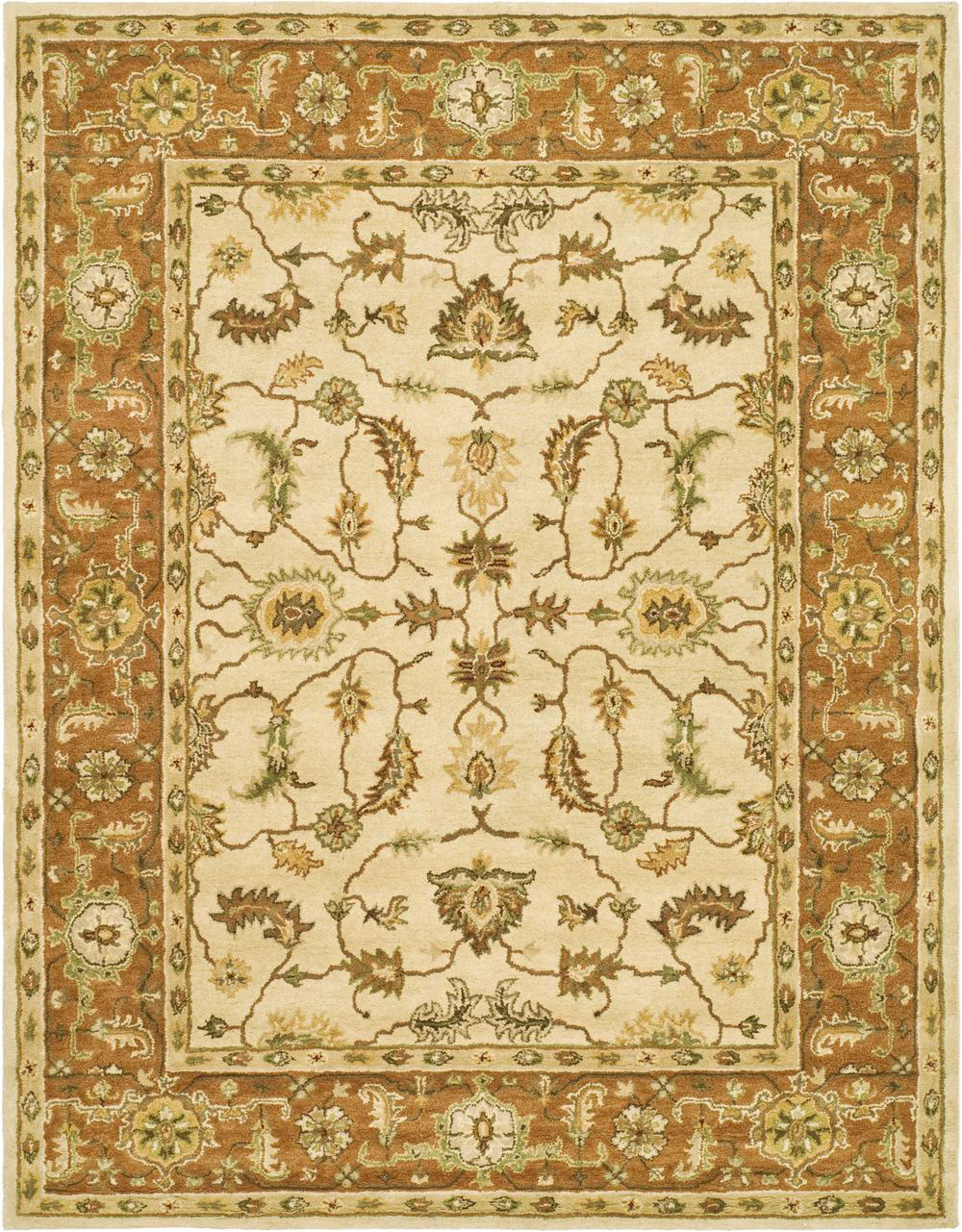 Heritage
Choose one of the many elegant Heritage rugs to enjoy a high-quality and durable traditional rug with a pattern this is true to the styles that were popular long ago.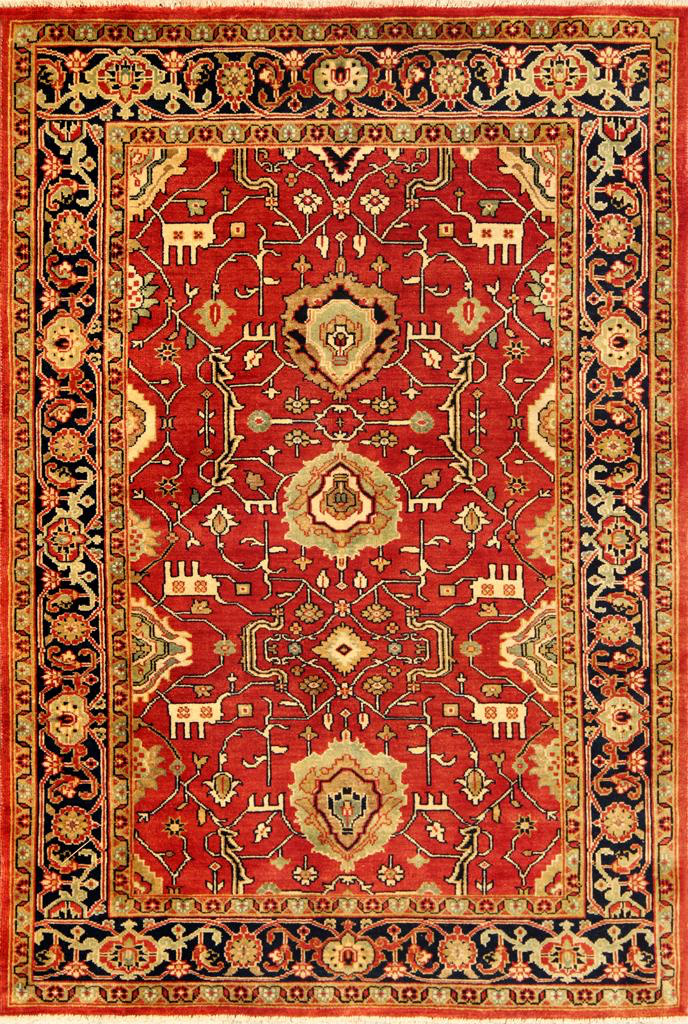 Heriz
When you want a traditional oriental-style area rug but you're looking for something in brighter and warmer tones than the usual, check out the small but stylish Heriz collection.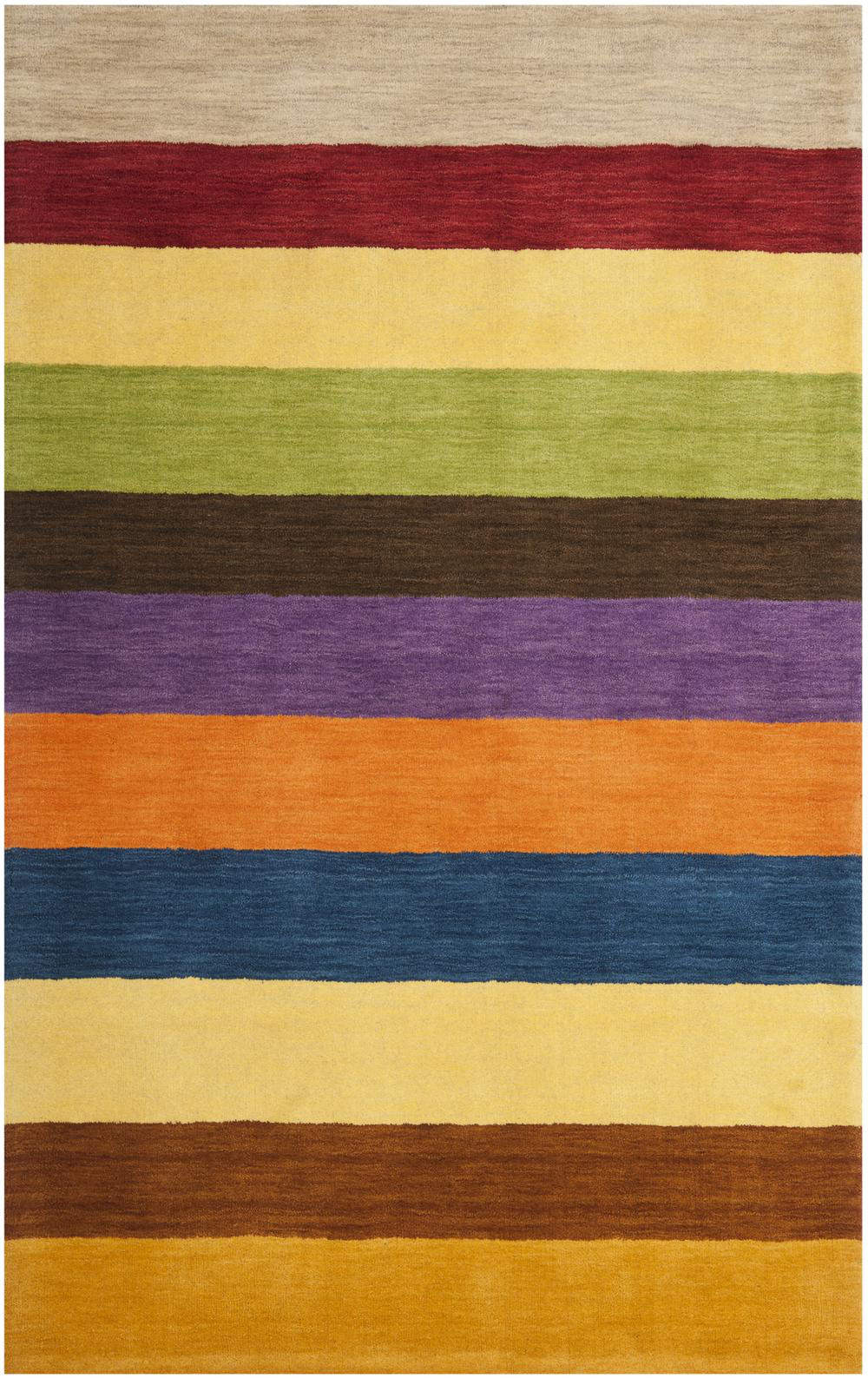 Himalaya
Do you love vivid colors and stripes? How about comfortable, casual rugs with lots of pop? If any of this sounds like you, the Himalaya line is sure to have just what you're looking for! This collection also contains some more muted and neutral tones as well.
Hudson
The Hudson collection features soft shag rugs and repeating geometric patterns that are sure to fit into just about any living space, bedroom, or even bathroom in your home.
Ikat
Make a statement your friends and family will never forget with the Ikat line of area rugs. This collection incorporates bold pops of color with contrasting elements to create uniquely original pieces.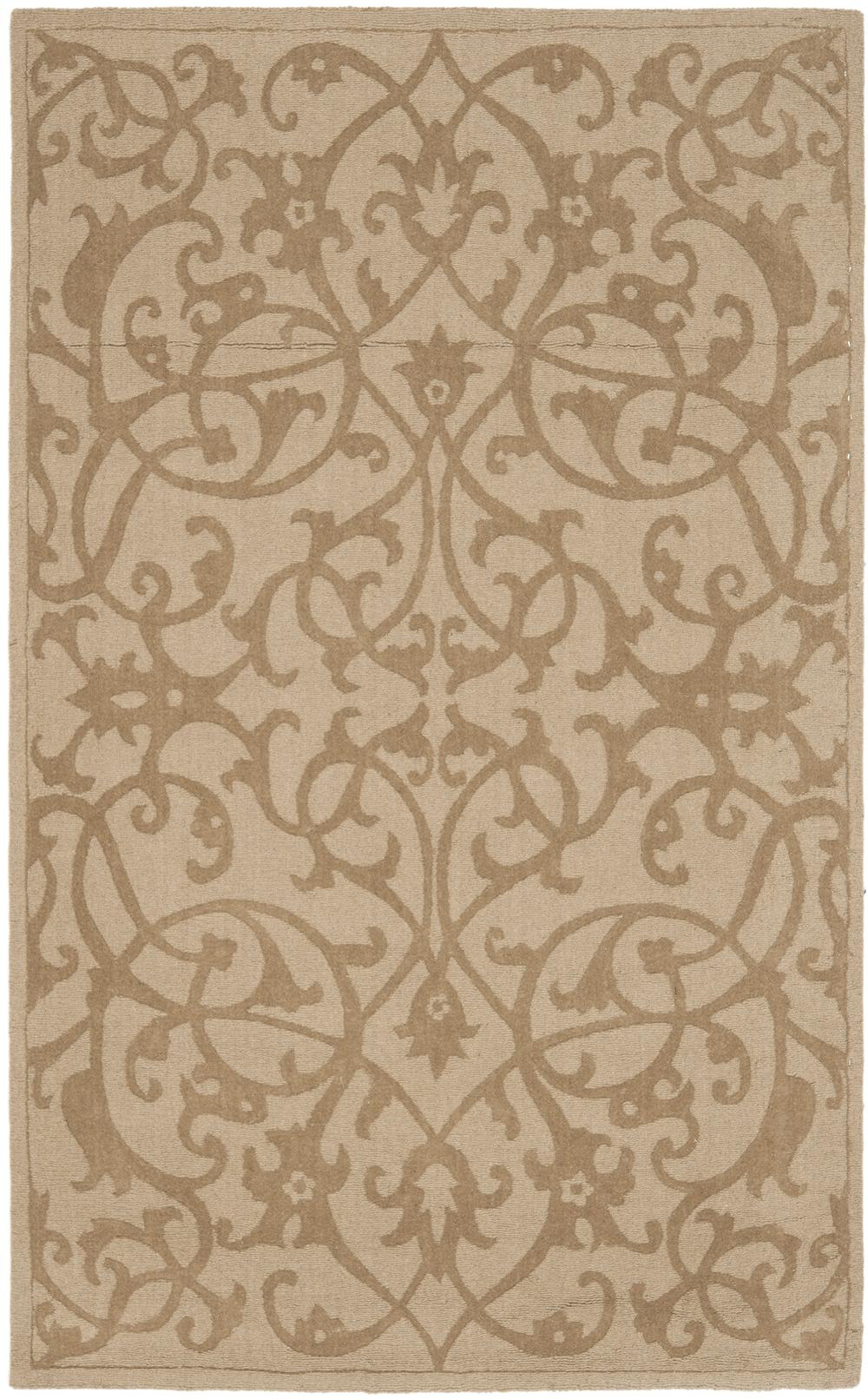 Impressions
The transitional Impressions line offers stripes and floral prints in a variety of different colors to suit the mood of any living room, kitchen, or dining room.
Infinity
When you're looking for the perfect warm and neutral rug for an office or living room, the Infinity collection is here to help.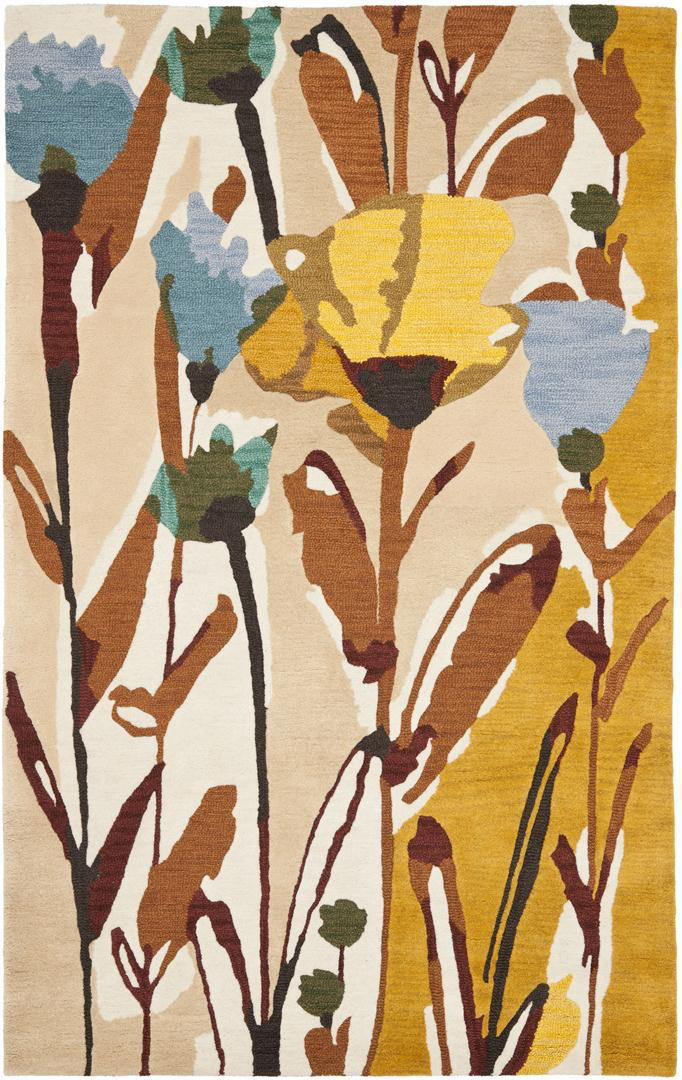 Jardin
With bright colors and striking patterns that draw the eye and help with the flow of the room, the Jardin collection can quickly become the main focus of any part of your home.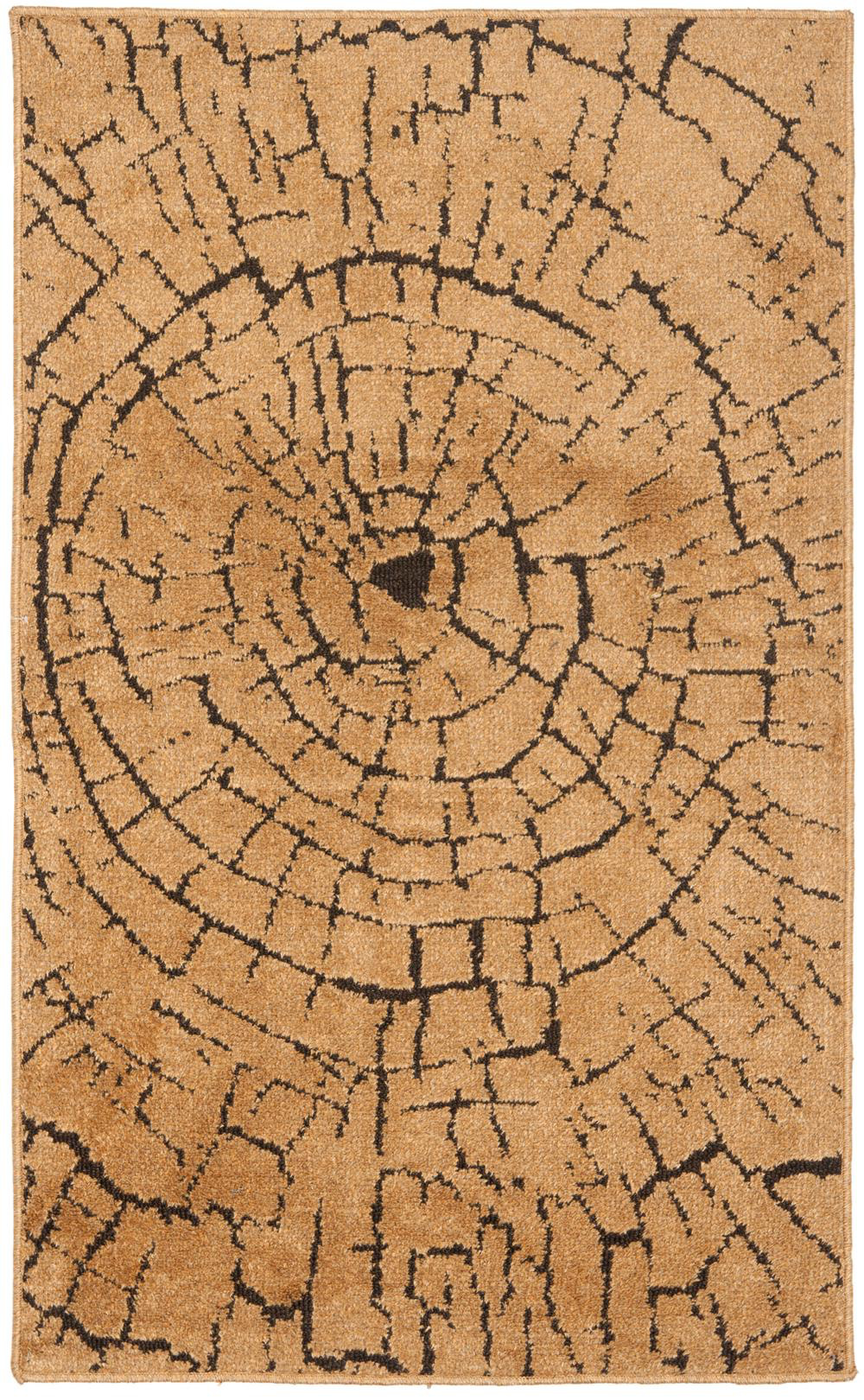 Kashmir
The Kashmir line is inspired by the aesthetics of nature and offers a unique blend of earth tones and natural patterns to keep your home rustic and appealing.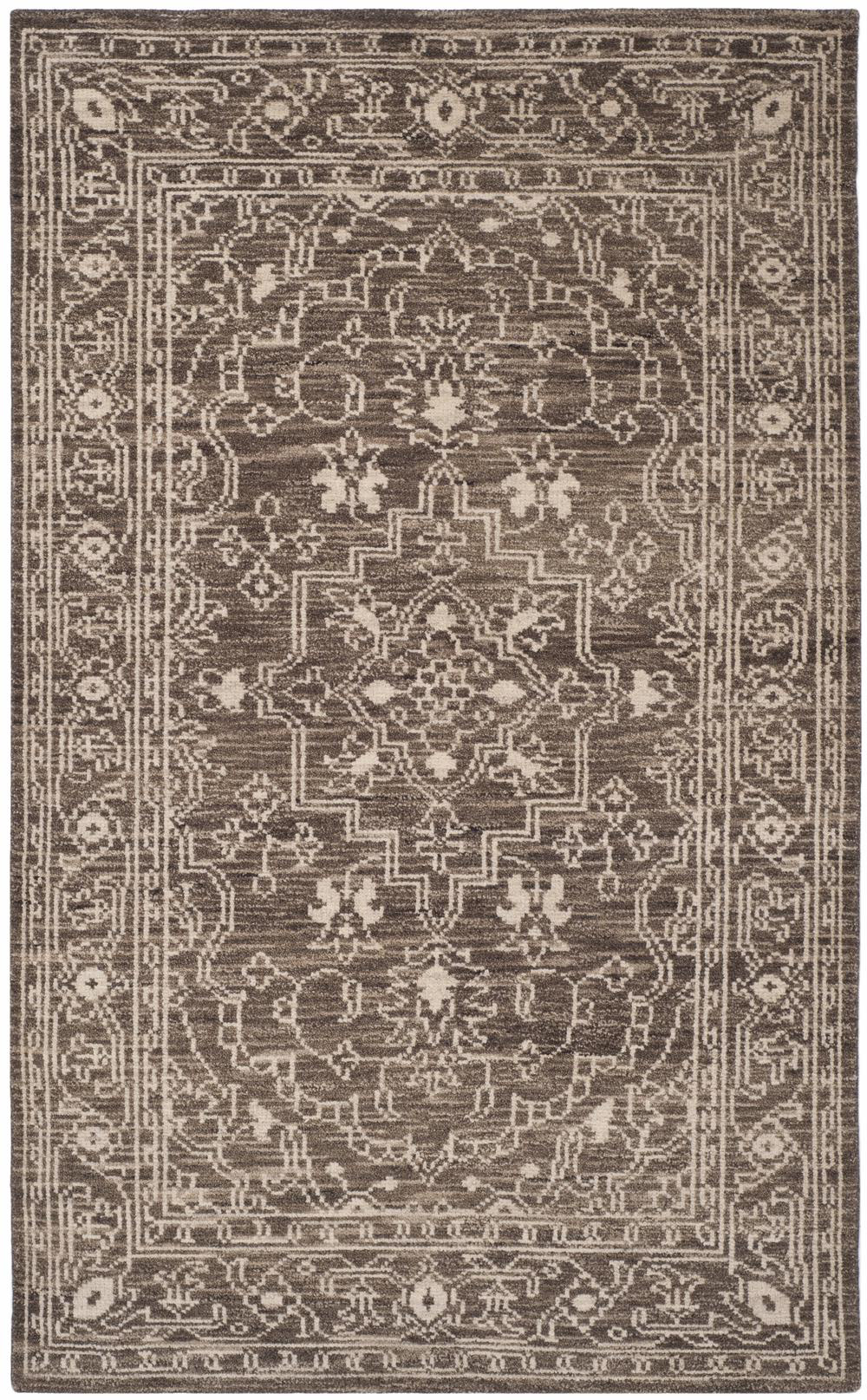 Kenya
The Kenya line works with browns, beiges and grays with a splash of color here and there to provide rugs inspired by traditional design elements and modern patterns as well.
Kilim
Bright, cheerful colors accent your room beautifully with the striped, bordered, and patterned rugs available in the Kilim collection.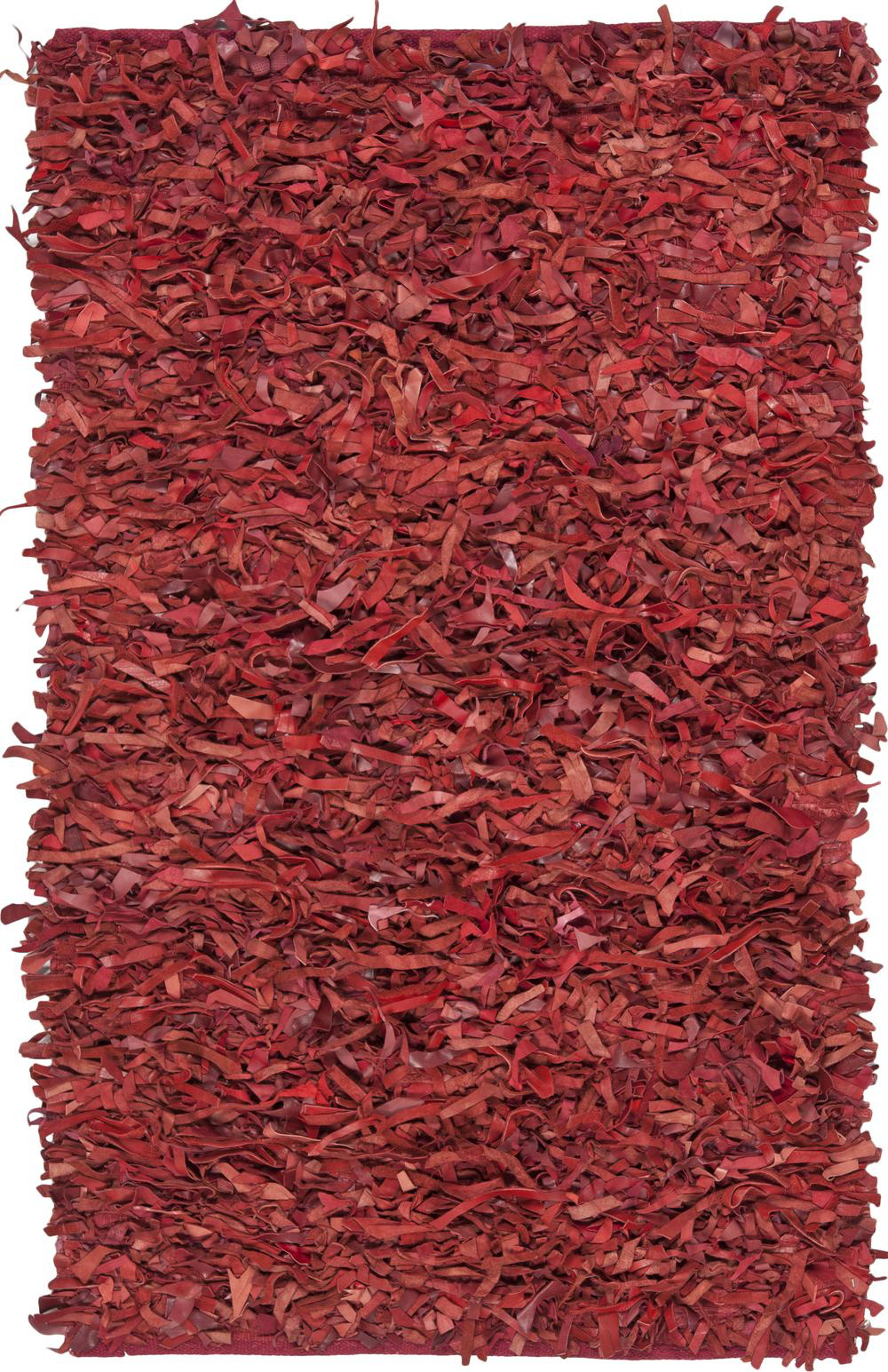 Leather Shag
When you want a shag rug with a twist, check out Safavieh's Leather Shag rugs, available in several different color options.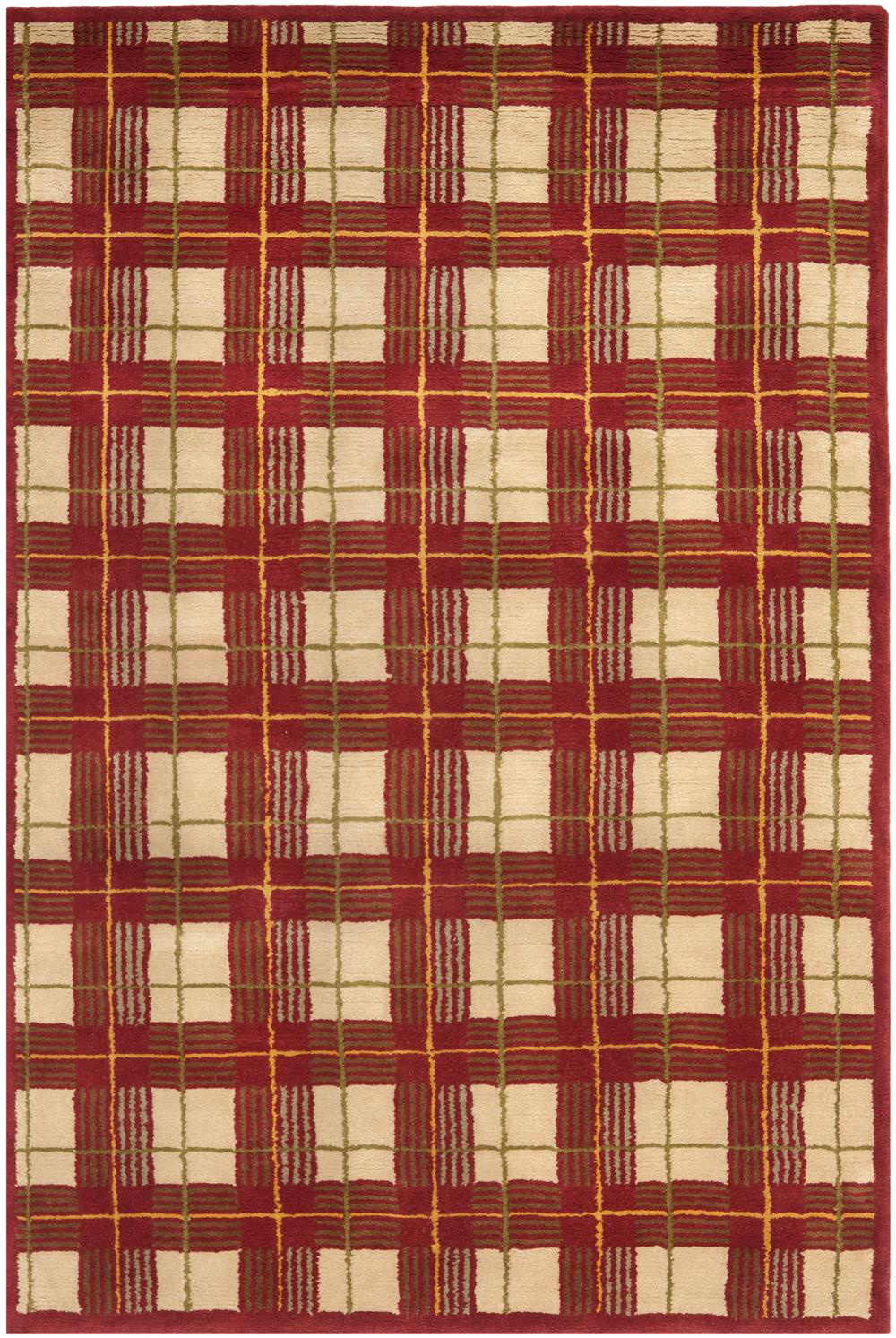 Lexington
Keep things simple and quaint with the checkered Lexington collection, perfect for country kitchens or comfortable, casual bedrooms.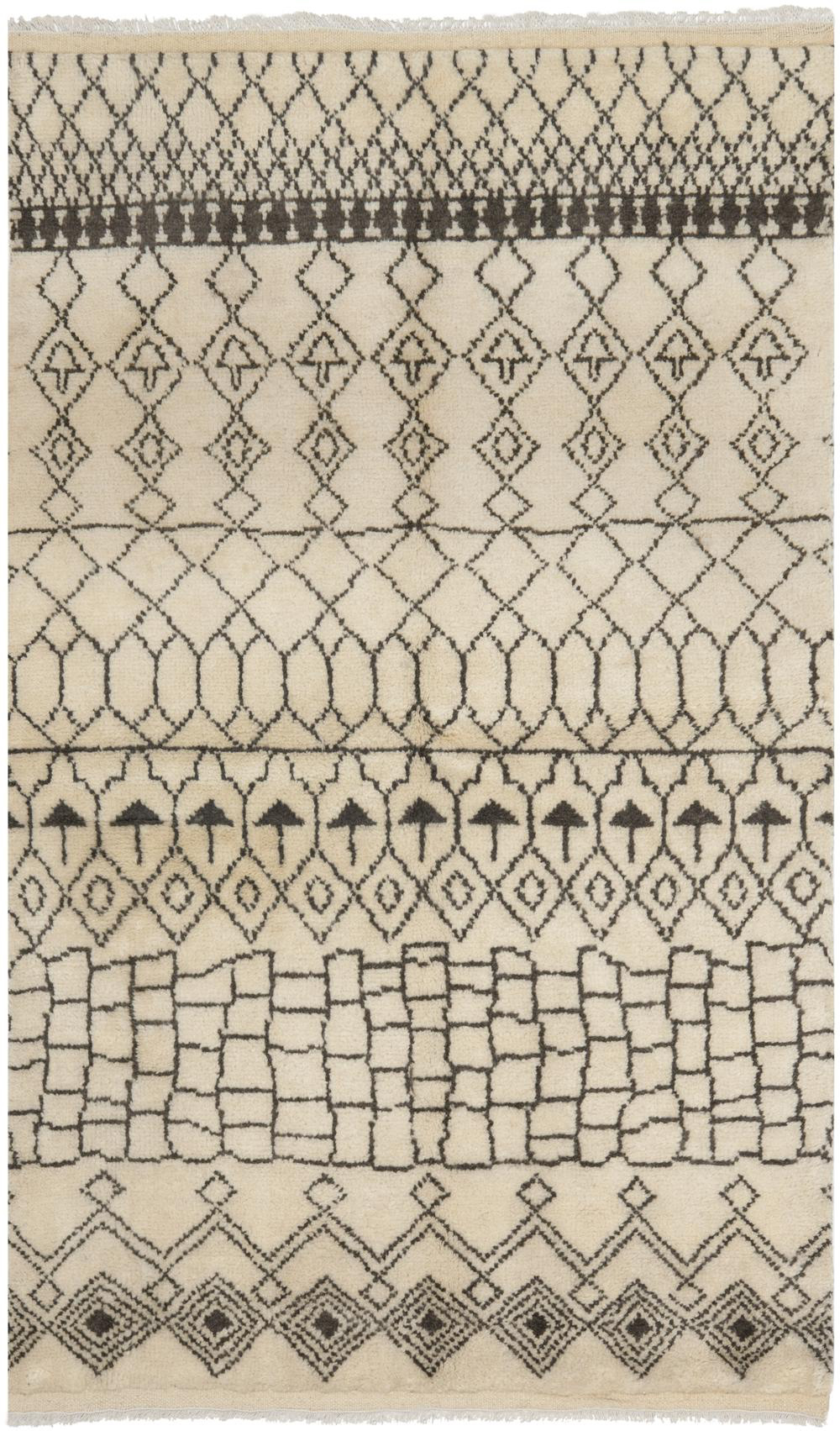 Loft
The Loft line offers simple designs and solid colors with subtle accents that work together to make any room of your home look a little more upscale.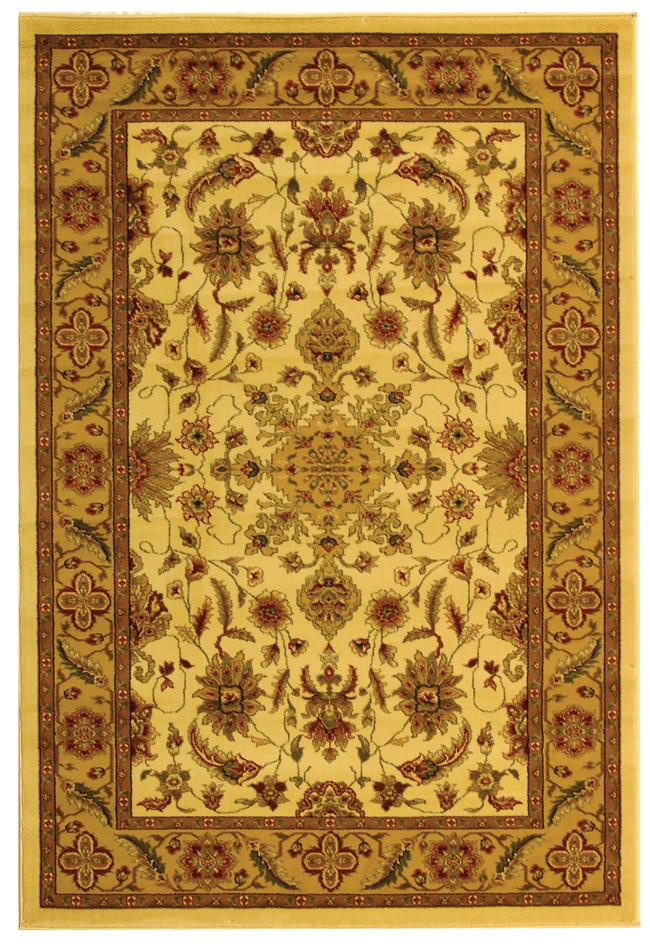 Lyndhurst
Keep things traditional with the Lyndhurst line of rugs, available in a wide selection of color combinations and patterns ranging from scrolls to florals and everything in between.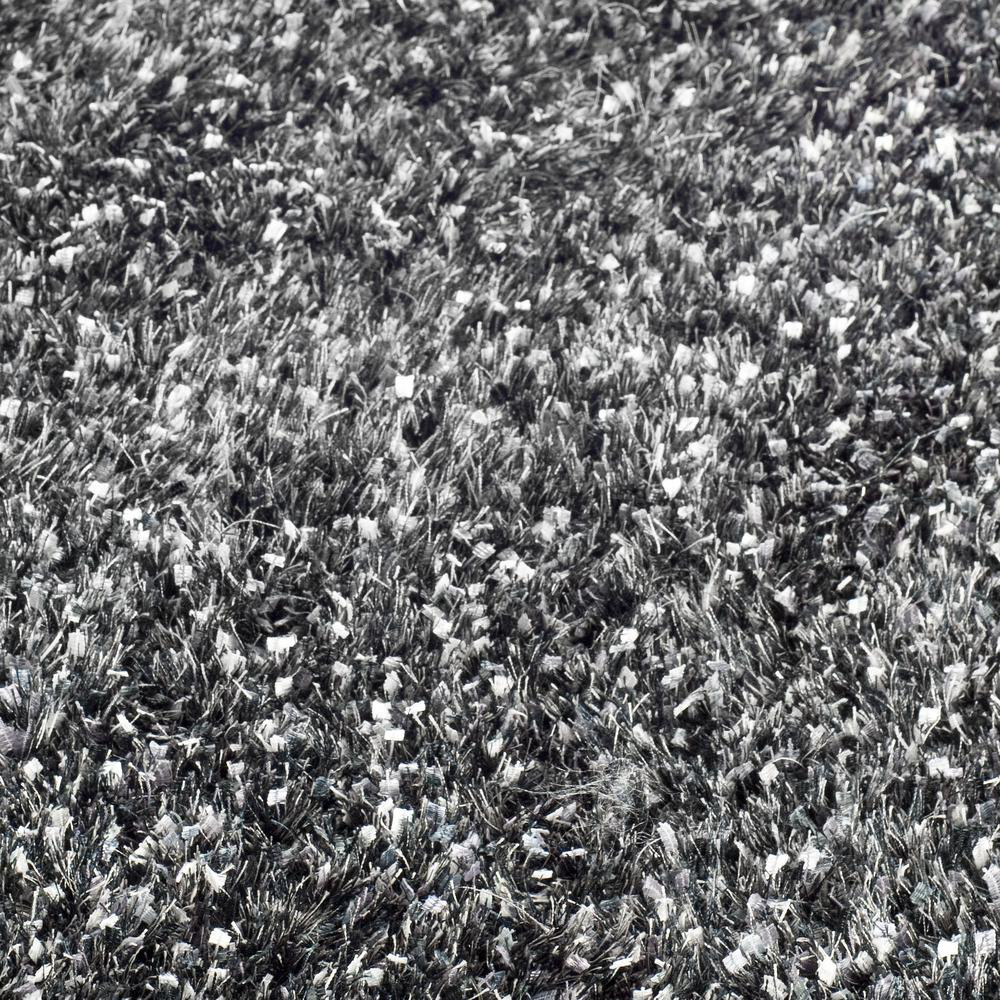 Malibu Shag
Give your home the neutral tone shag rug that will make it the most comfortable space on the block with the Malibu Shag collection.
Manhattan
The Manhattan line offers neutral rugs in simple patterns or basic solids to help you create a calming space.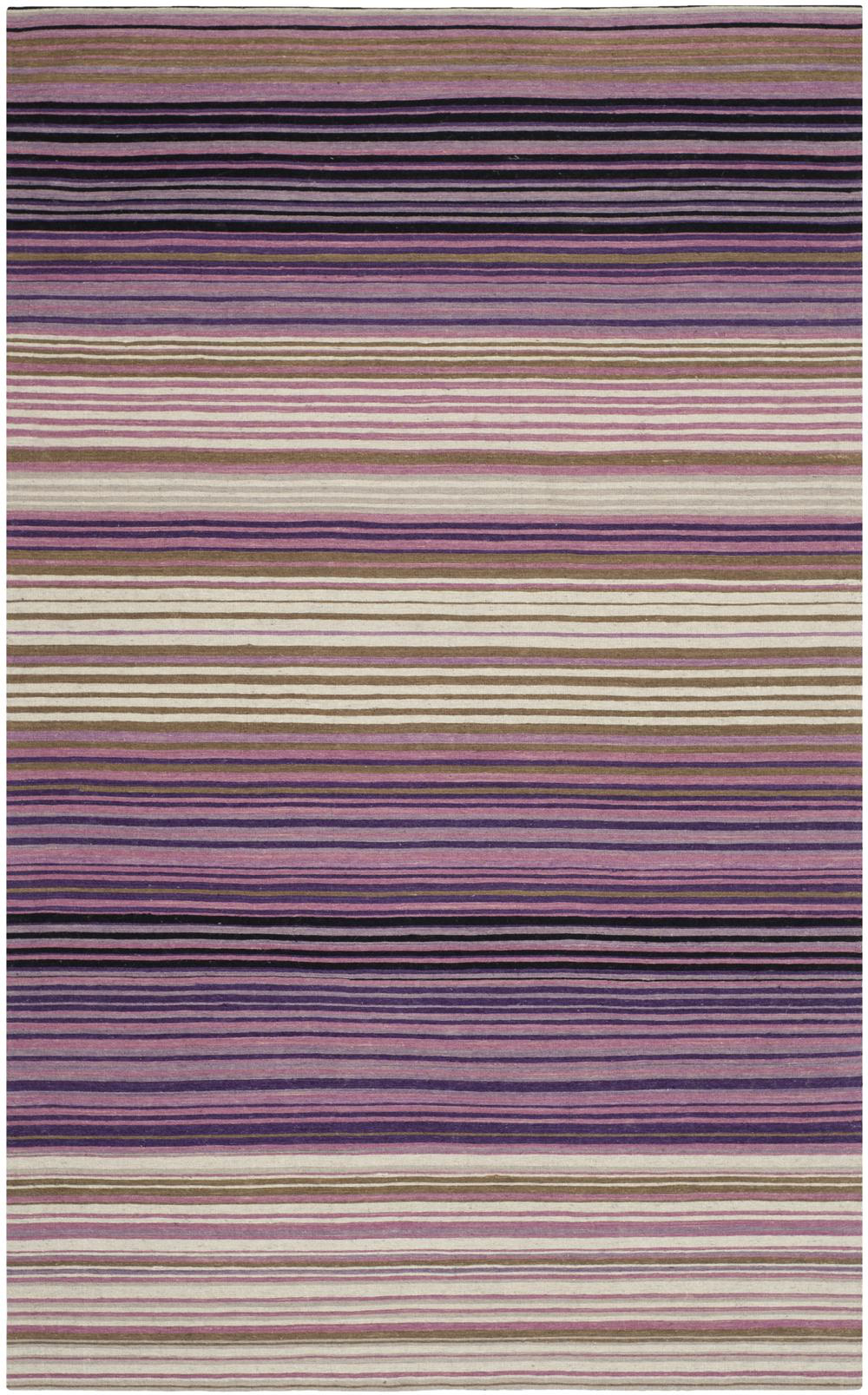 Marbella
Pick a rug from the Marbella collection and enjoy gradients and stripes that will quickly become the focus of any room in your home.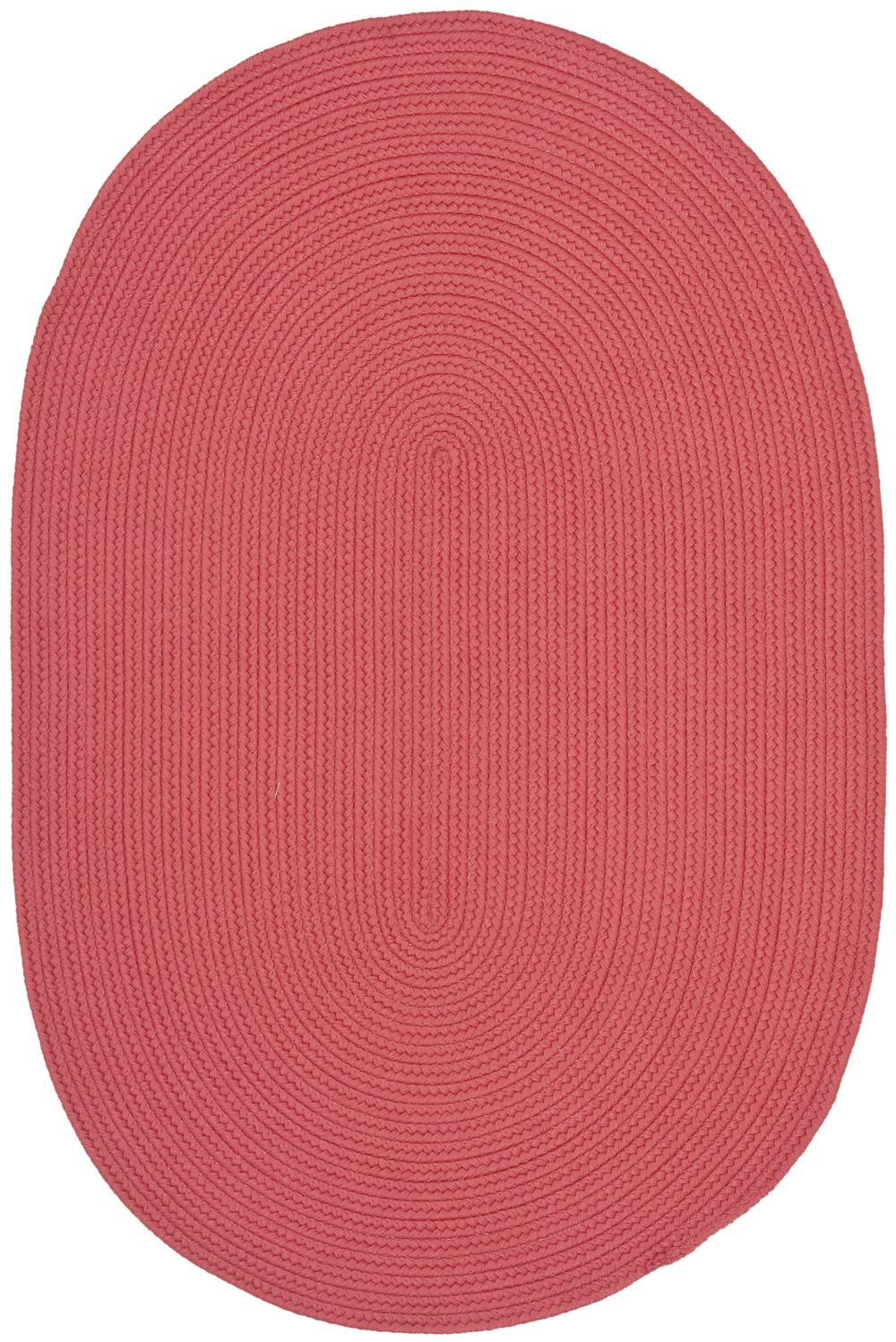 Martha Stewart
The Safavieh Martha Stewart collection is a large designer line that incorporates all sorts of different styles, sizes, colors and shapes and includes rugs from all design categories.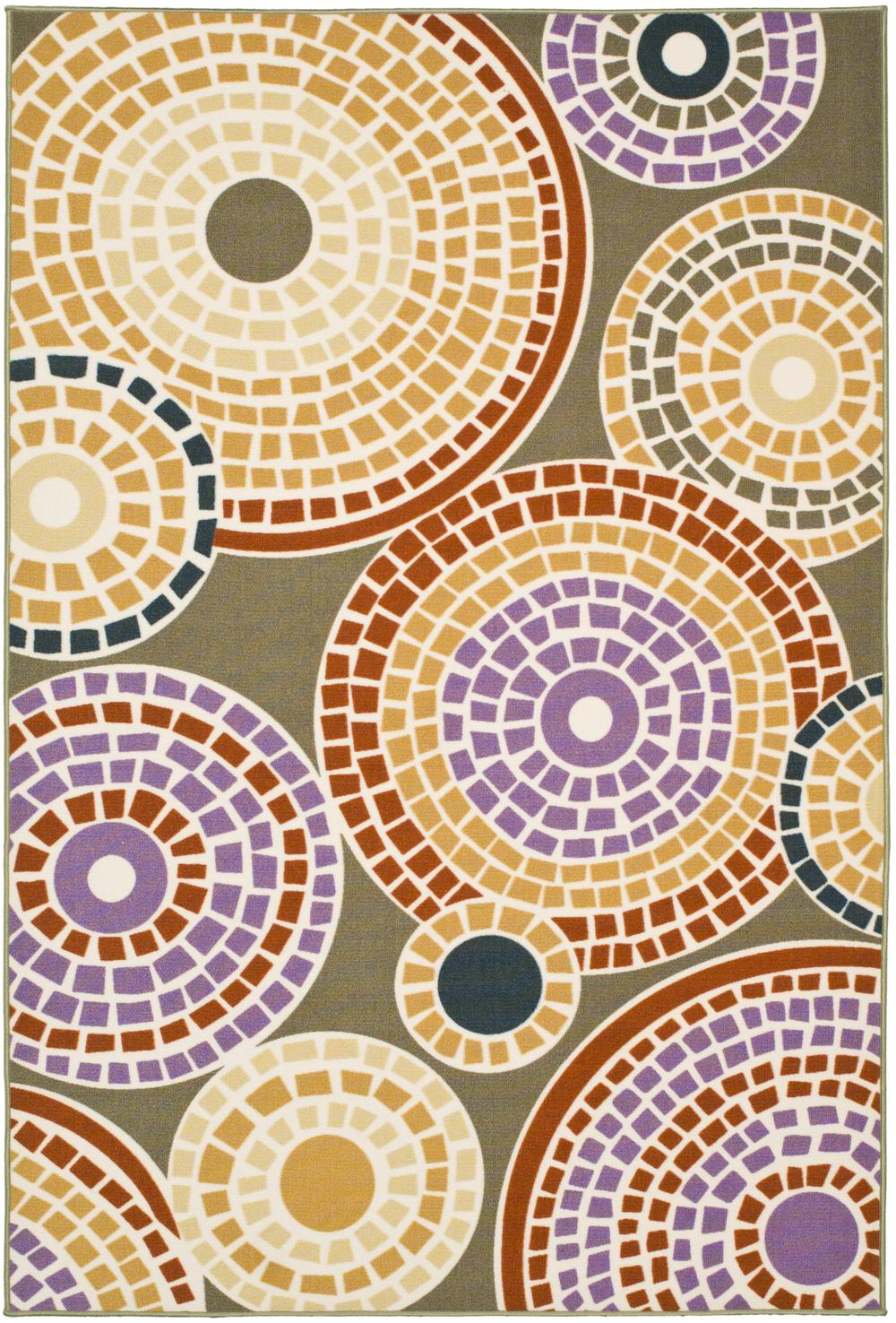 Metropolis
Give your floors a pop of color and pizzazz with the Metropolis collection, inspired by the aesthetic appeal of modern city loft apartments.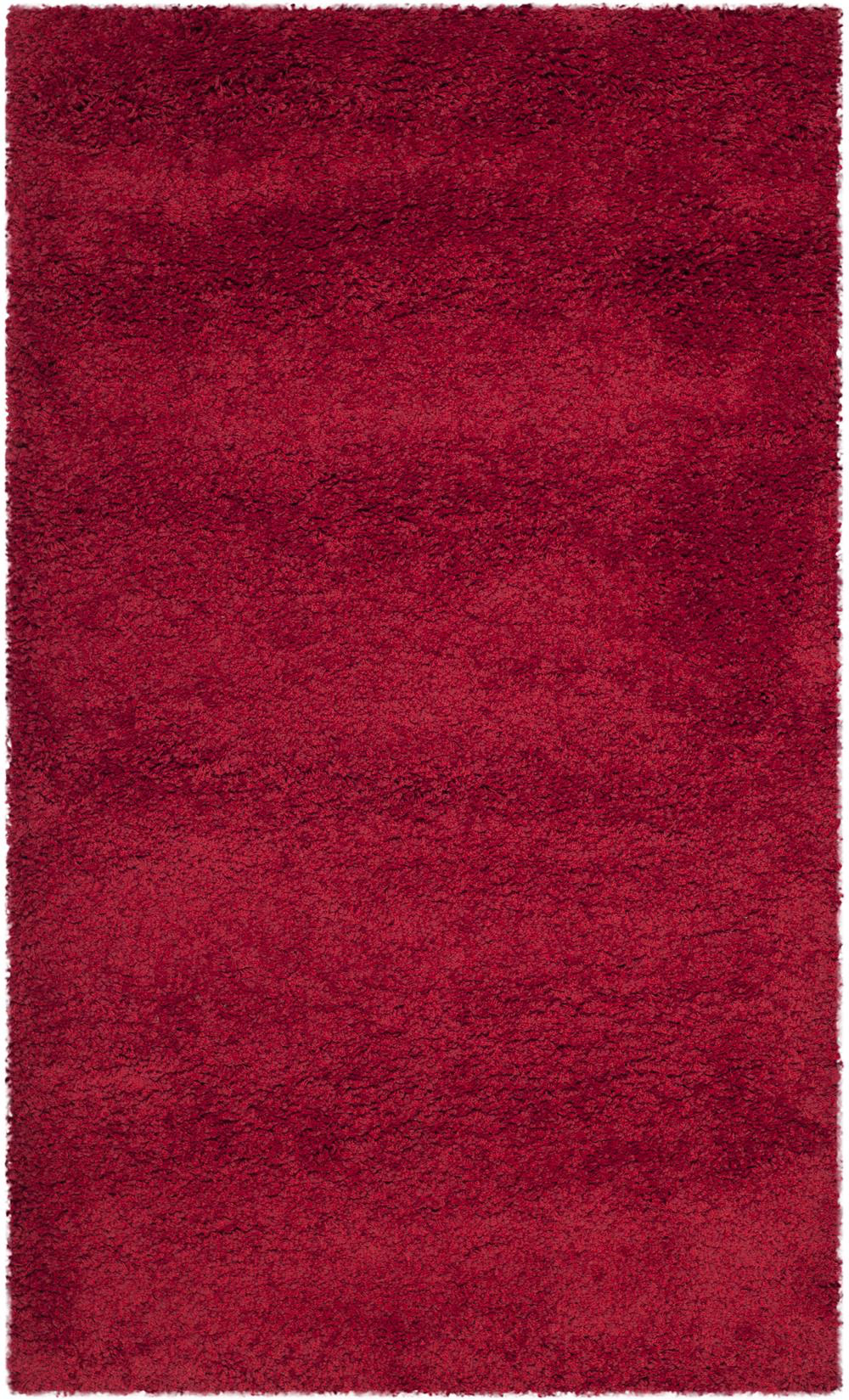 Milan
The rich tones of the Milan shag rug collection will help you bring comfort and style to a bedroom, playroom, or even living room.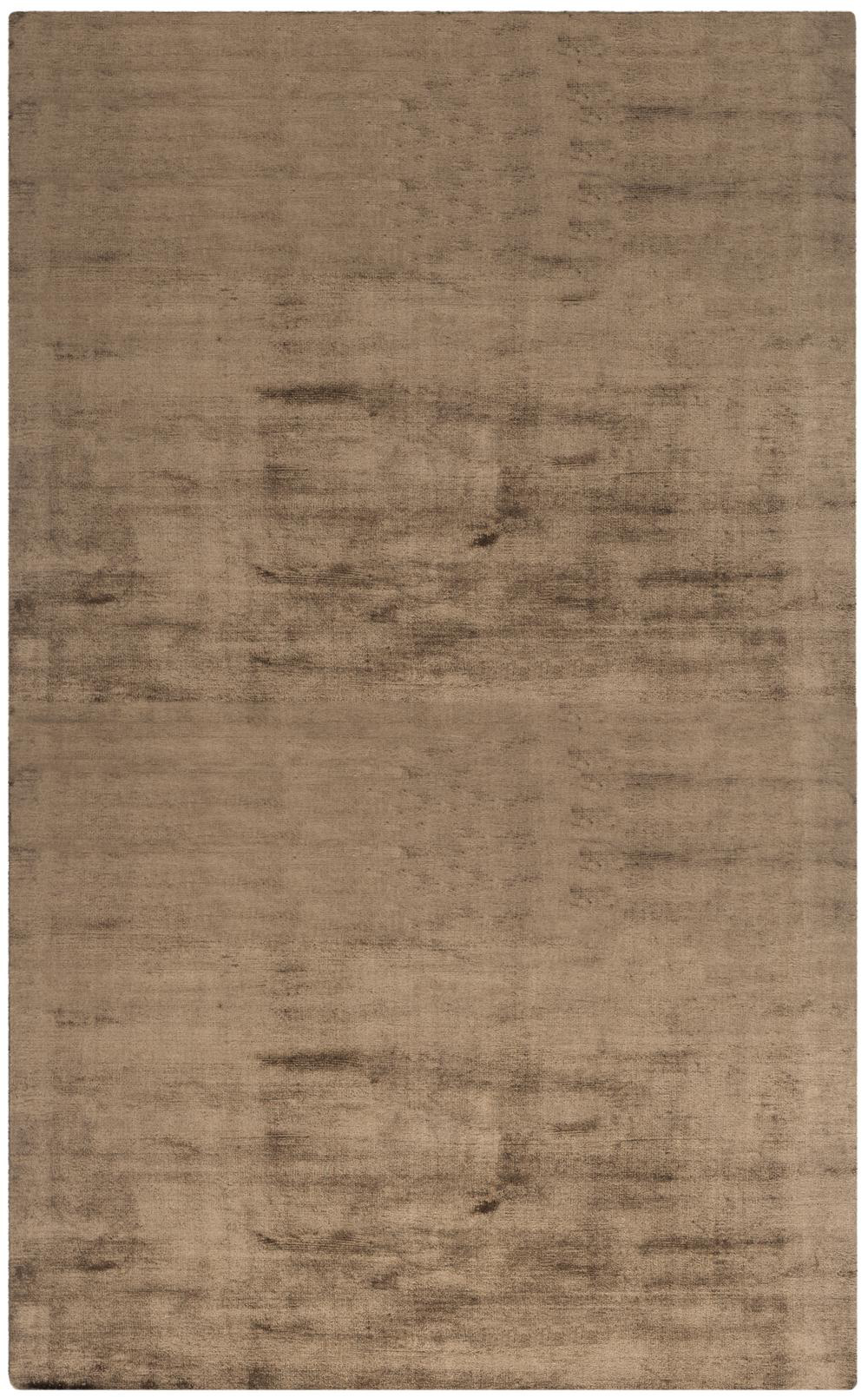 Mirage
Enjoy the soft, muted colors of the Mirage collection when you're looking for a rug that will give you a soft place to walk while pulling your room together from the ground up.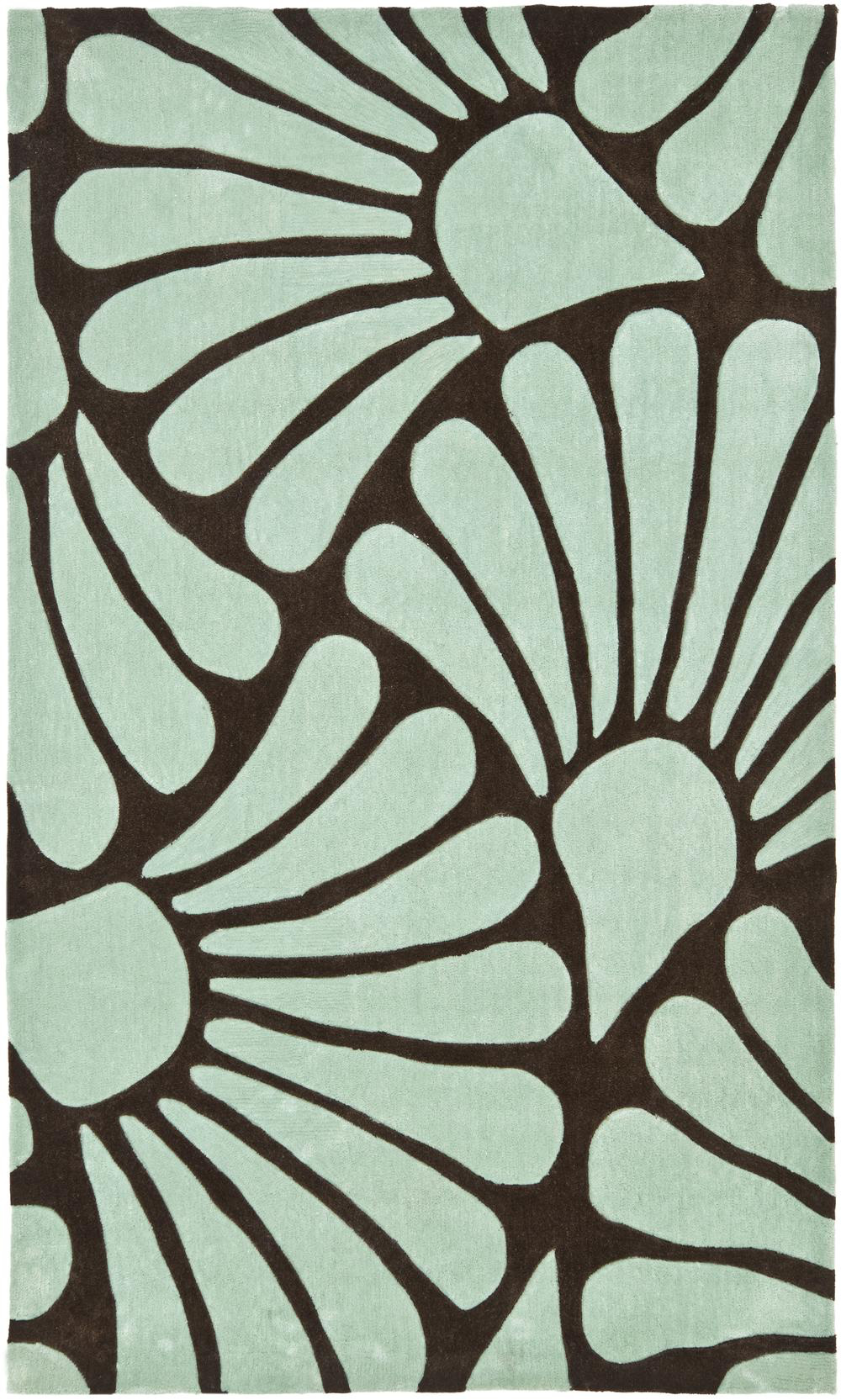 Modern Art
Do you love the look of modern art? Then the Modern Art rug collection is for you! This line offers bright florals, polka dots, and abstract prints that look great in any contemporary space.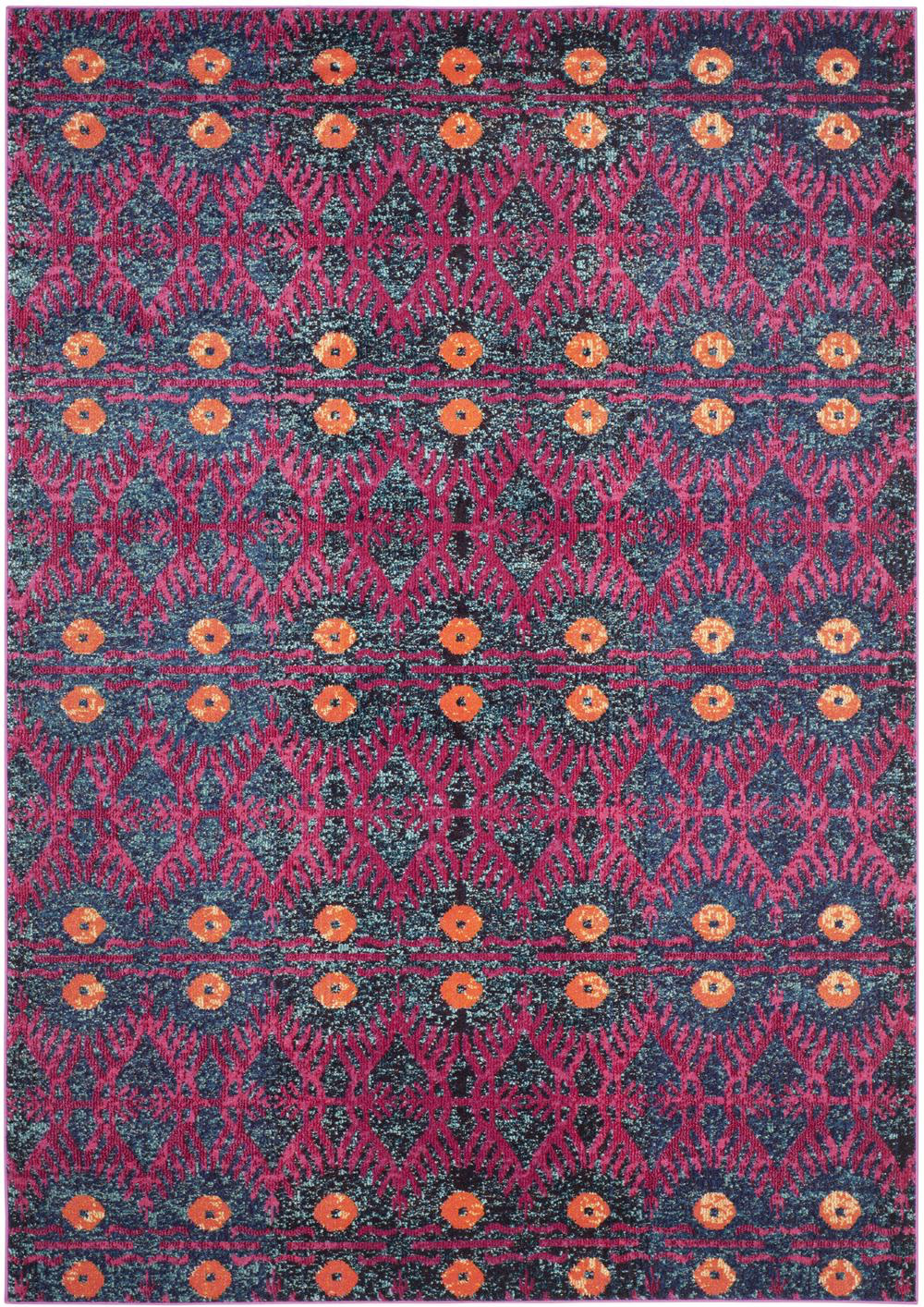 Monaco
Keep things bohemian and add a touch of your own design flair with the Monaco line. This collection features detailed rugs with intricate patterns and designs that include several different colors all at once.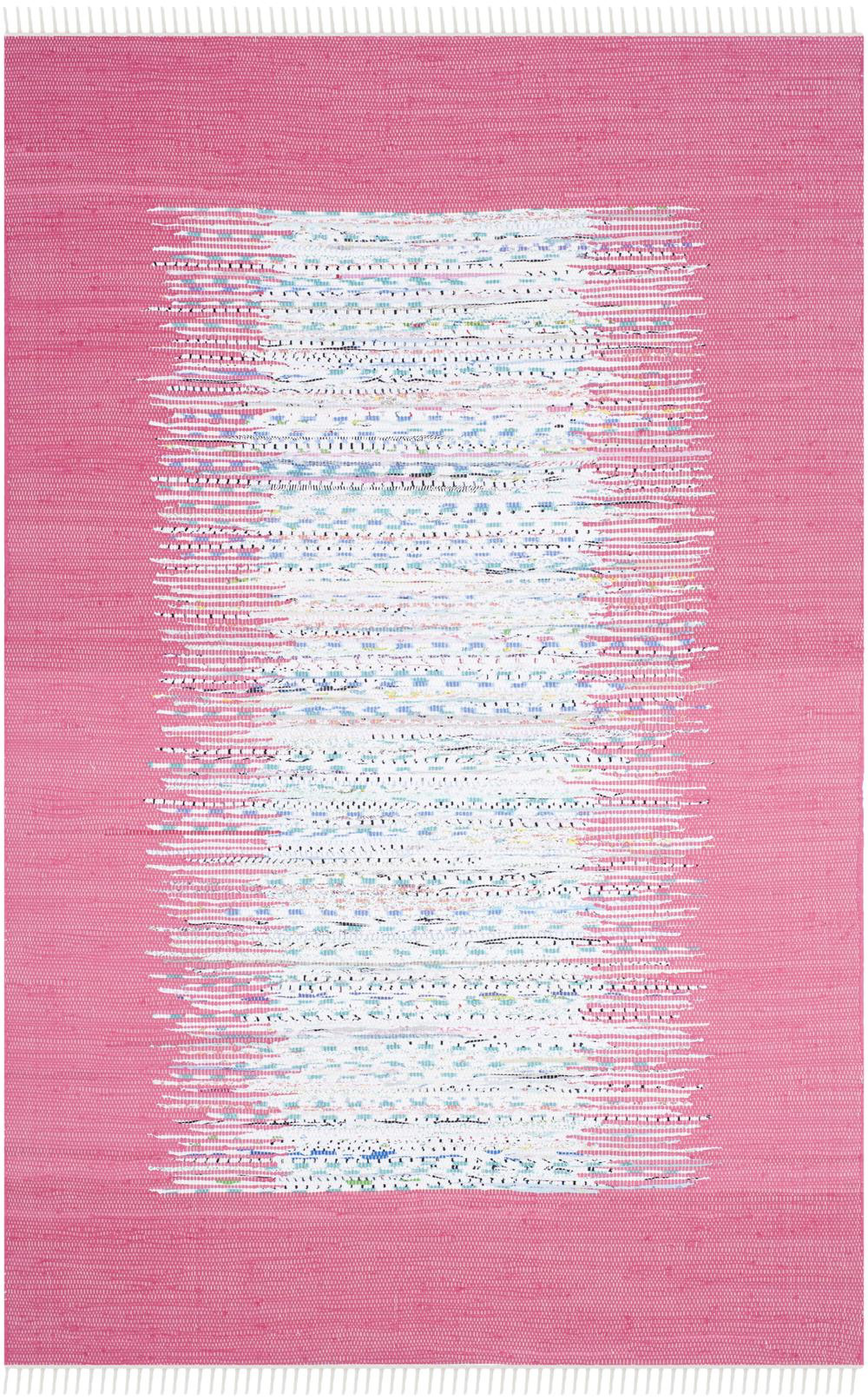 Montauk
The gradient colors and simple designs of the Montauk collection will help you add splashes of style anywhere in your home.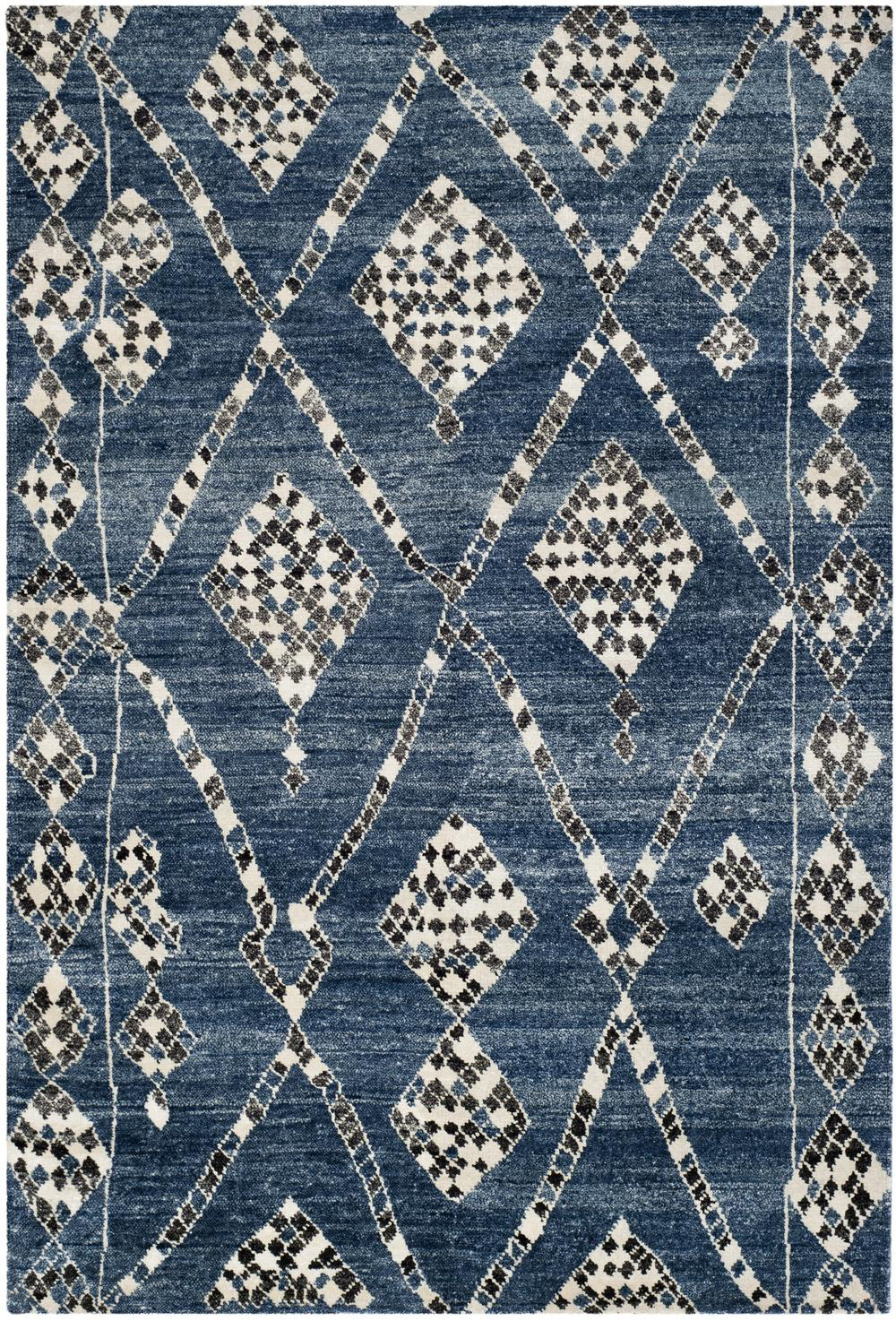 Moroccan
Keep things interesting with the geometric patterns available in the Moroccan line of neutral and cool colors area rugs.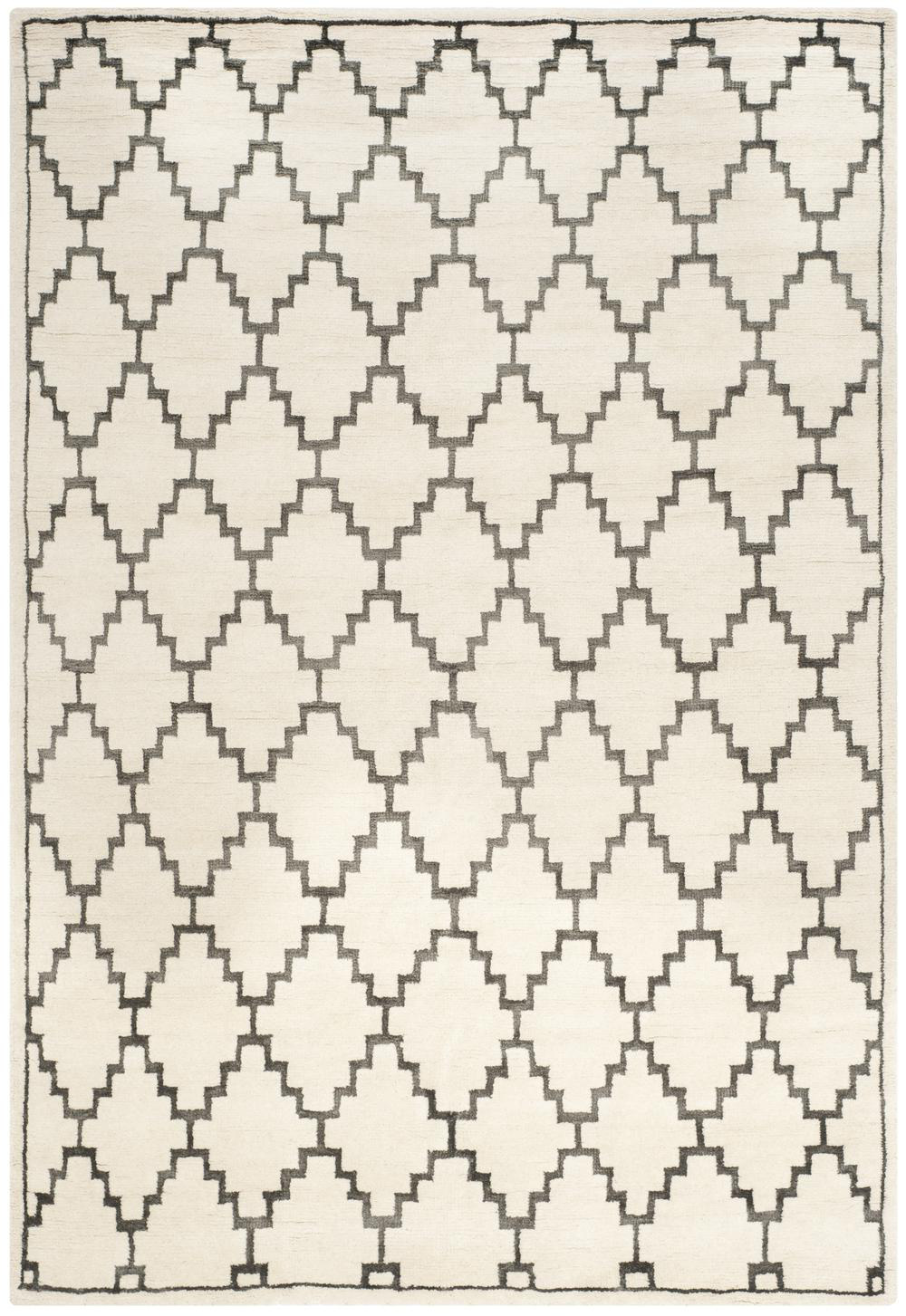 Mosaic
The Mosaic line offers traditional pattern elements with all the design preferences of a modern area rug.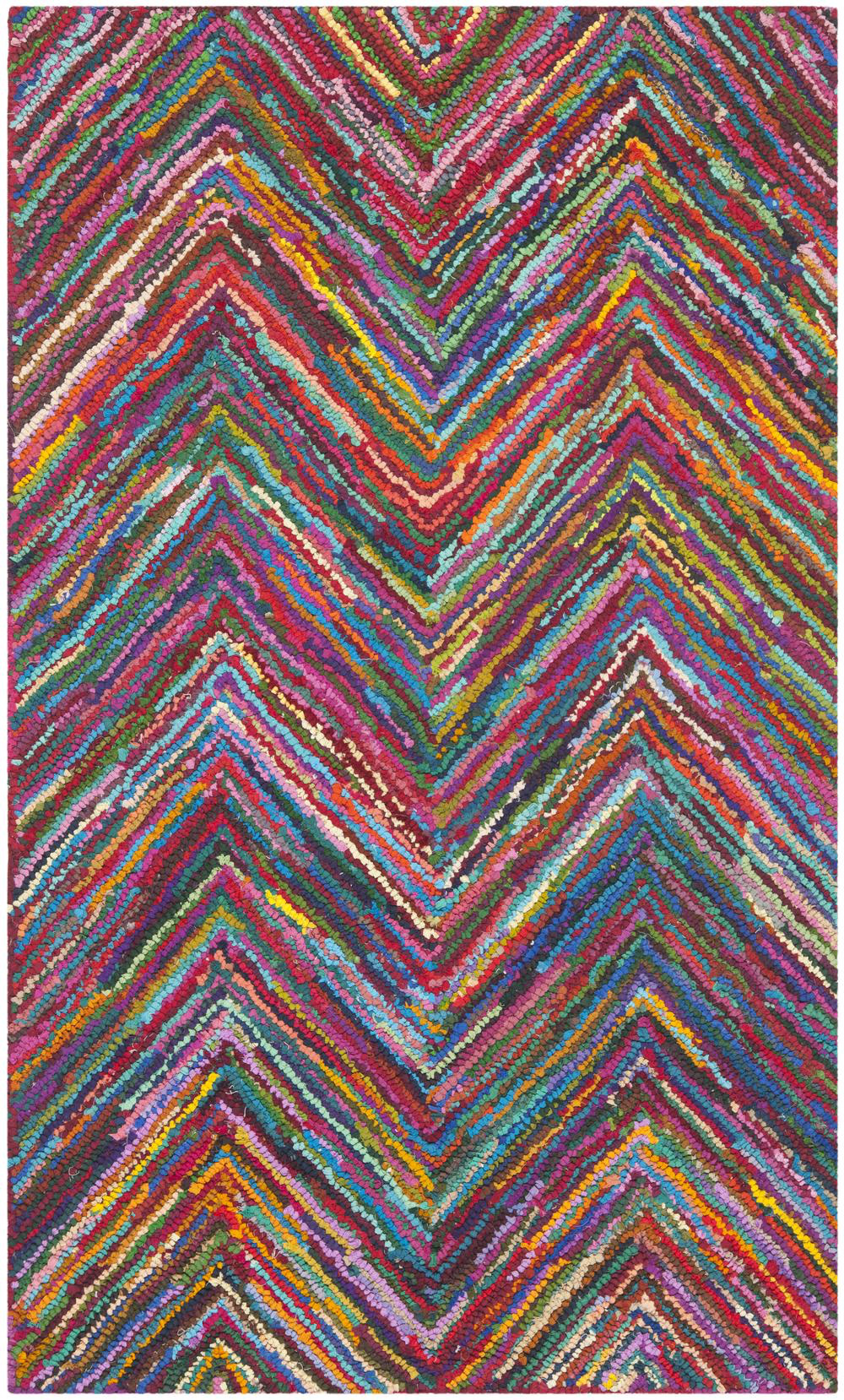 Nantucket
When you're looking for something bold to take center stage in your favorite room, the Nantucket collection's vivid colors are sure to help.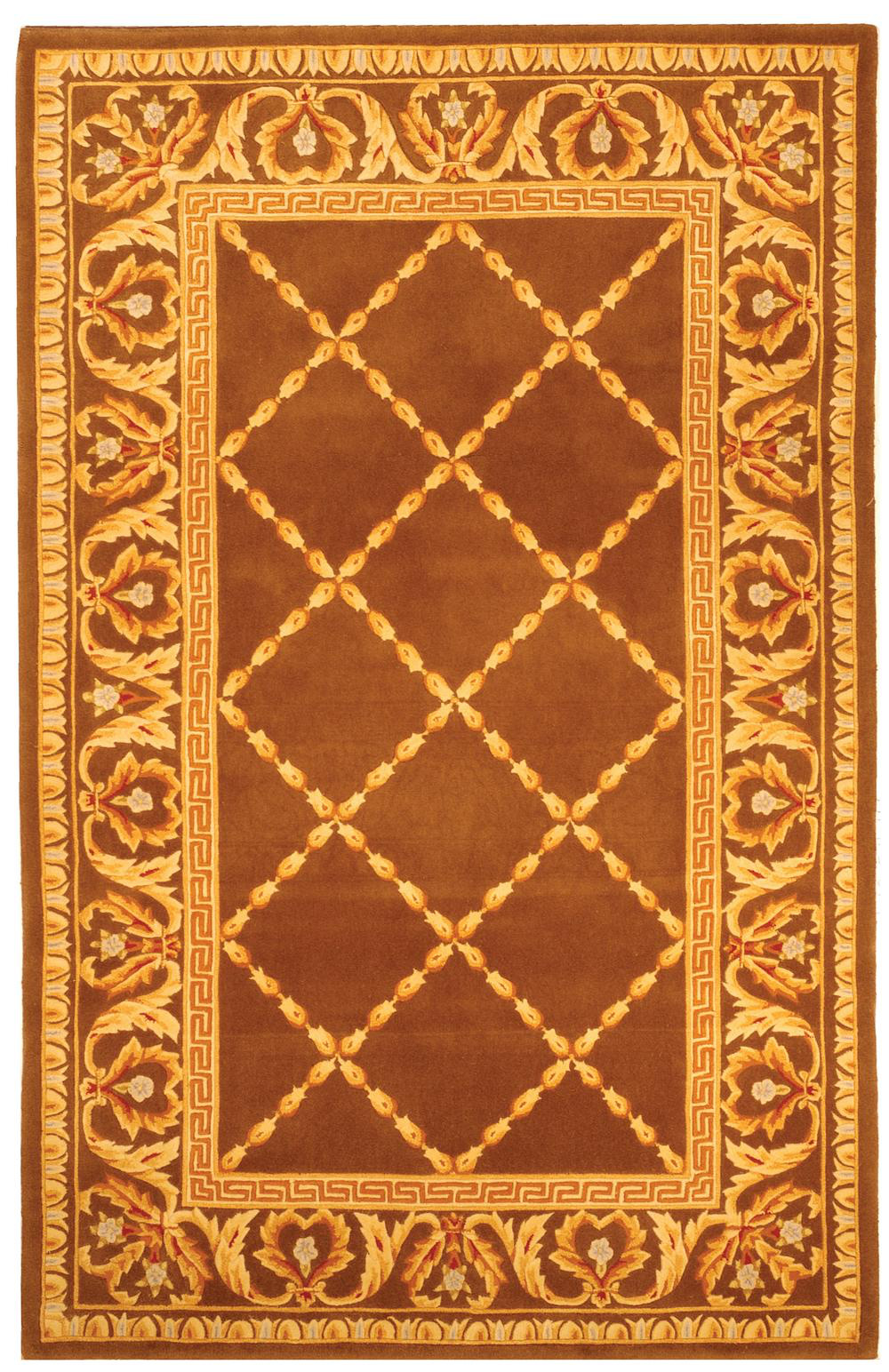 Naples
With a rug from the Naples collection, you can decorate with a traditional style that isn't too over-the-top or detailed and won't be too visually heavy in a smaller space.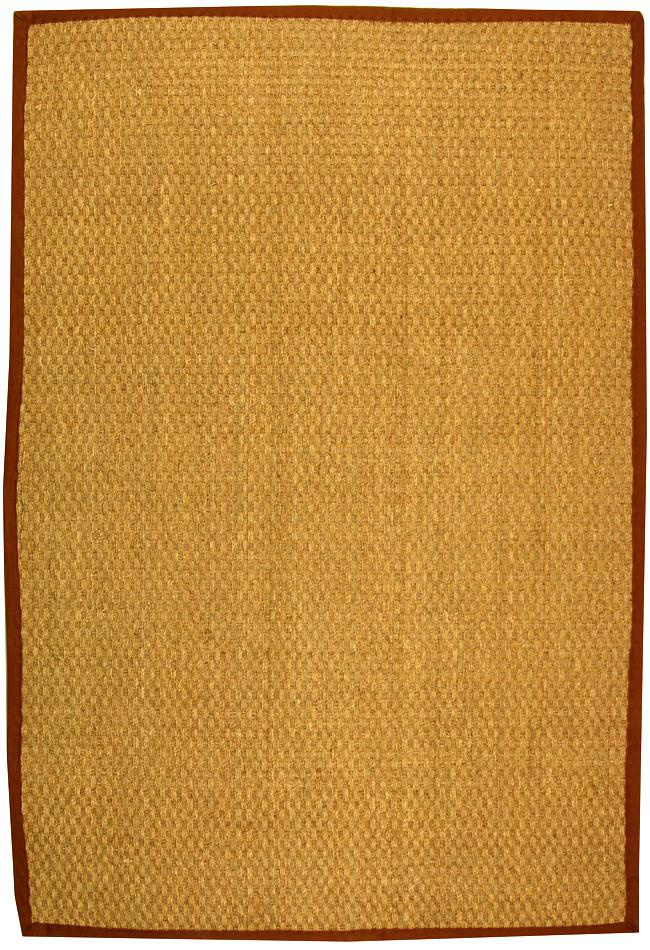 Natural Fiber
There are many great uses for a rug from the Natural Fiber line, including indoor/outdoor rooms, sunrooms, and any part of your home that needs to look a little more rustic.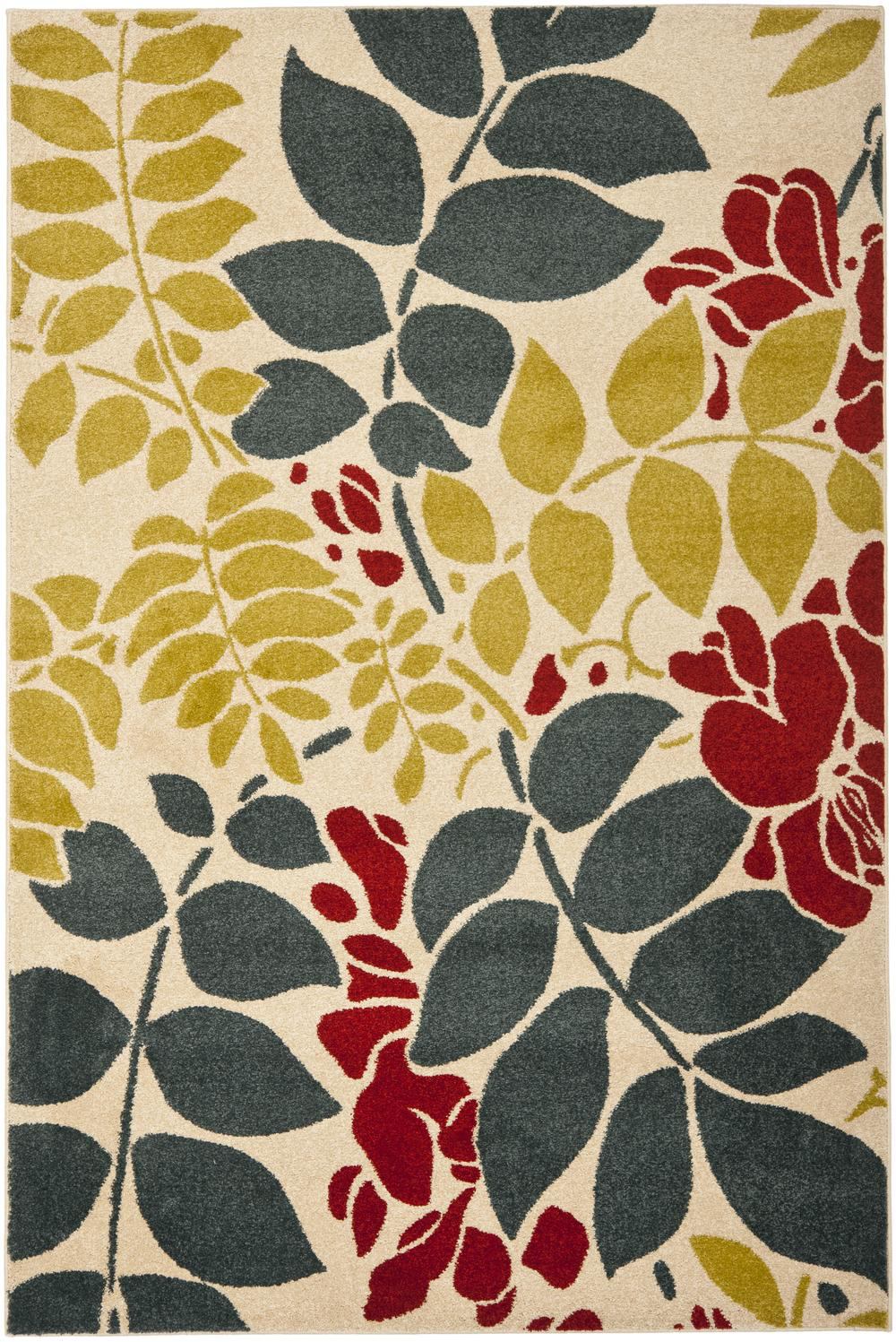 Newbury
With bright florals against neutral and earth tone backdrops, the Newbury line combines the best of traditional and modern styles to create transitional rugs perfect for any home.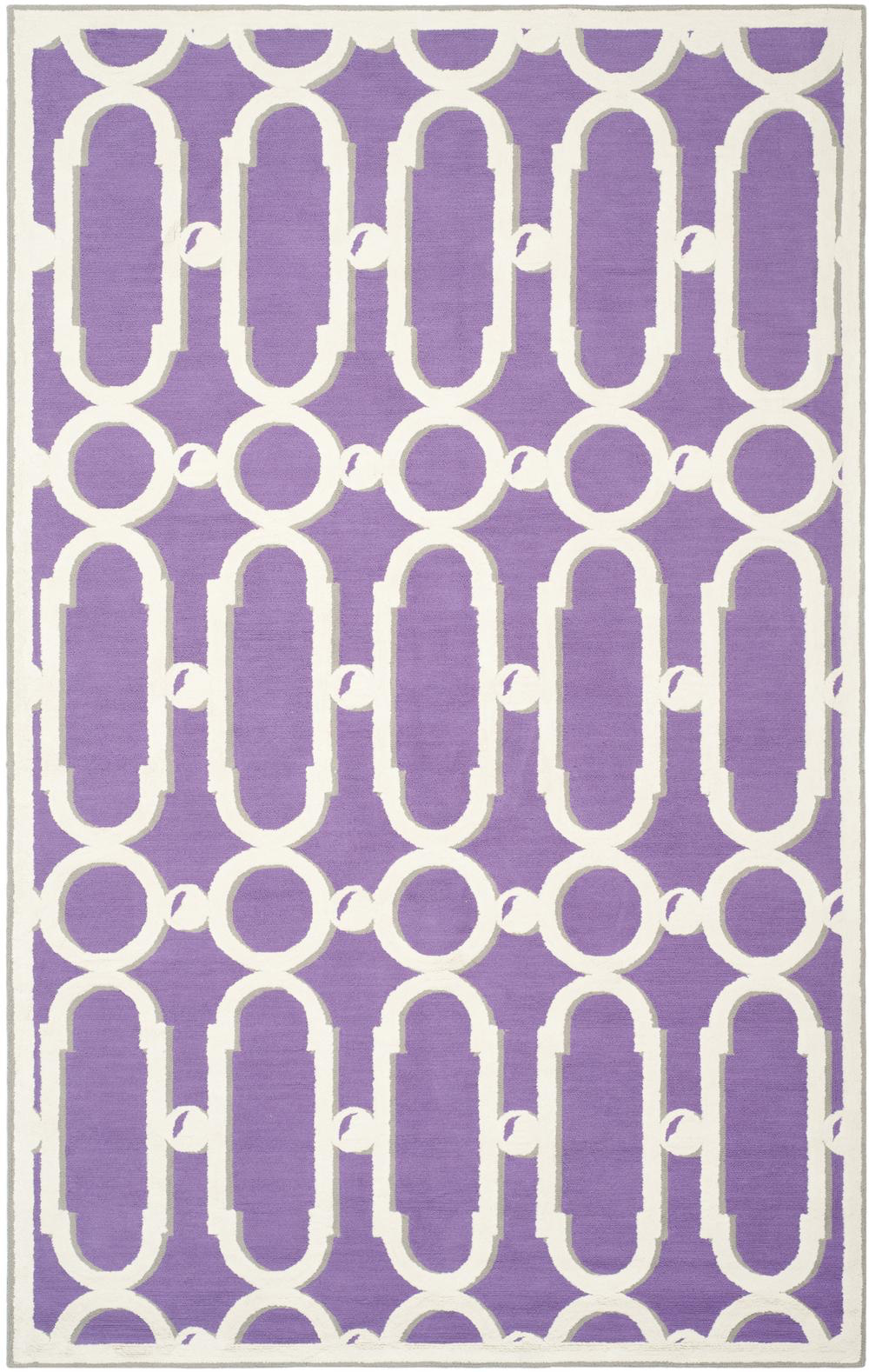 Newport
The Newport line contains several different unique and beautiful styles to choose from, all of which are sure to work perfectly in a transitional room.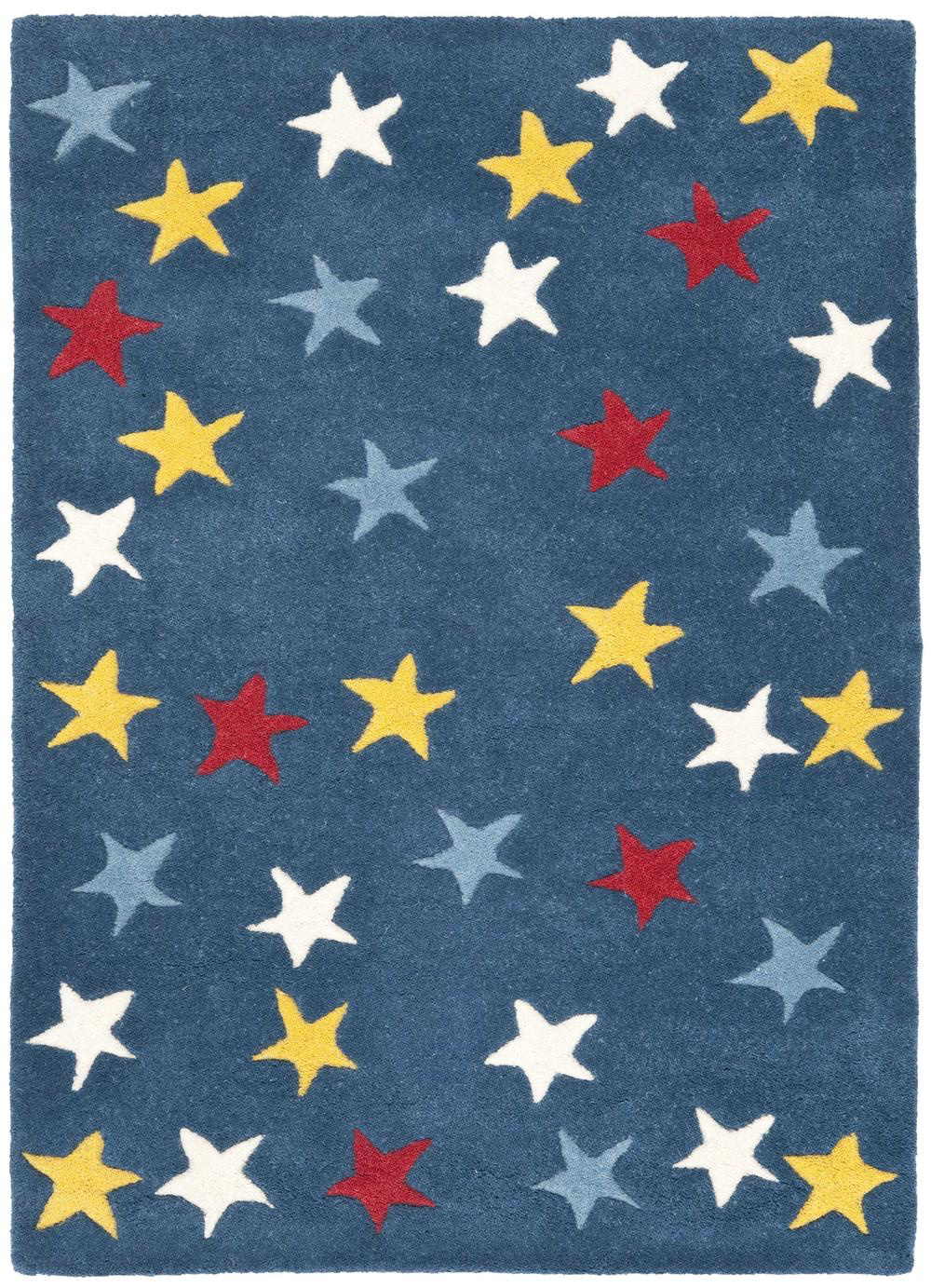 Novelty
If you need a rug for a kids' room, playroom, or just to showcase your quirky sense of style, the Novelty collection has lots to pick from.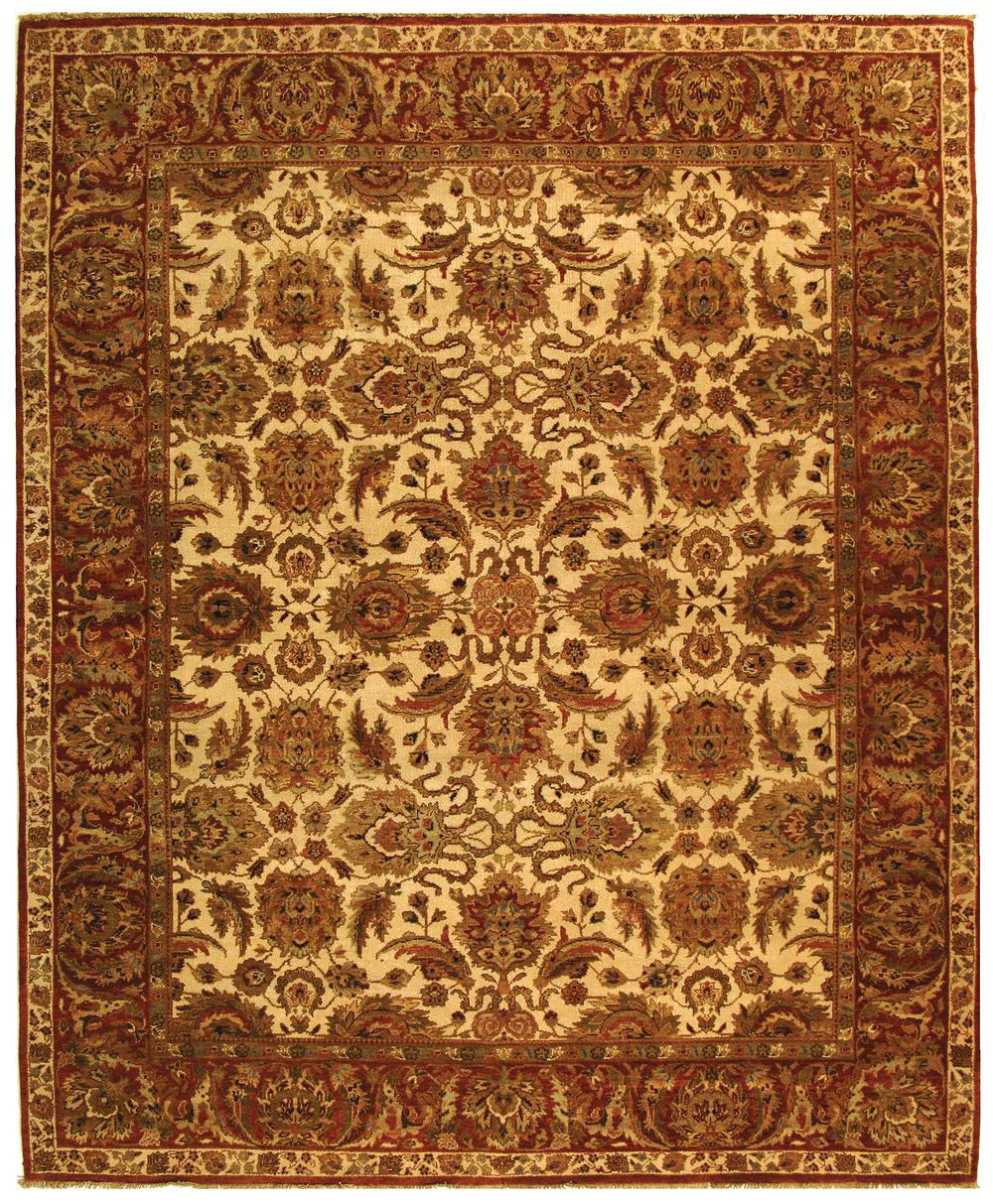 Old World
The Old World line offers you the chance to decorate your home with a rug inspired by the traditions of classic area rugs.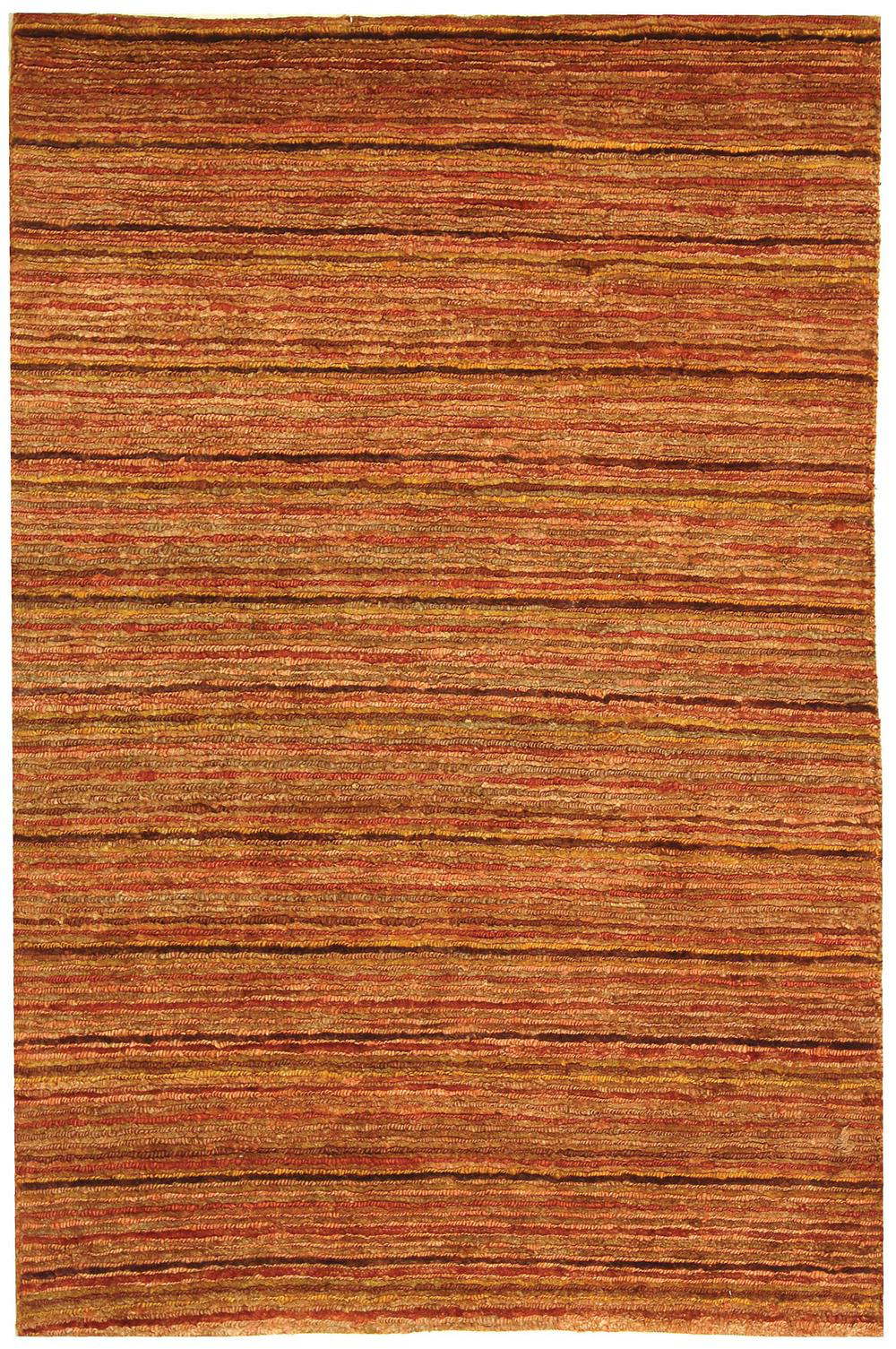 Organica
With an Organica rug, you can enjoy natural colors and textures that help you bring a little of the outdoors into any part of your home.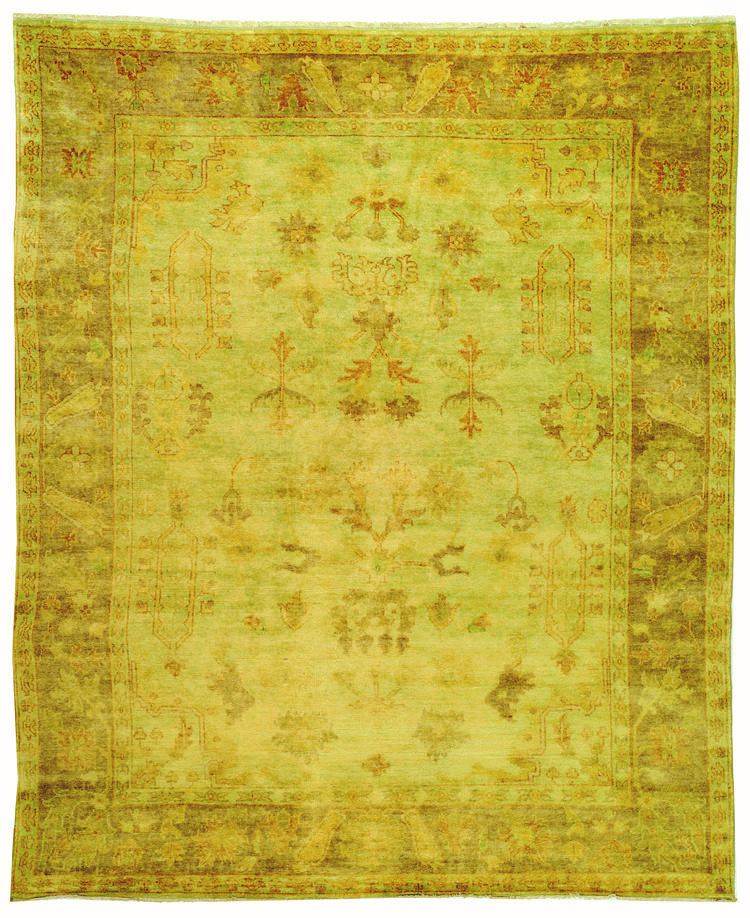 Oushak
The Oushak line features patterns and styles reminiscent of traditional rugs with a few brighter and more modern colors thrown into the mix.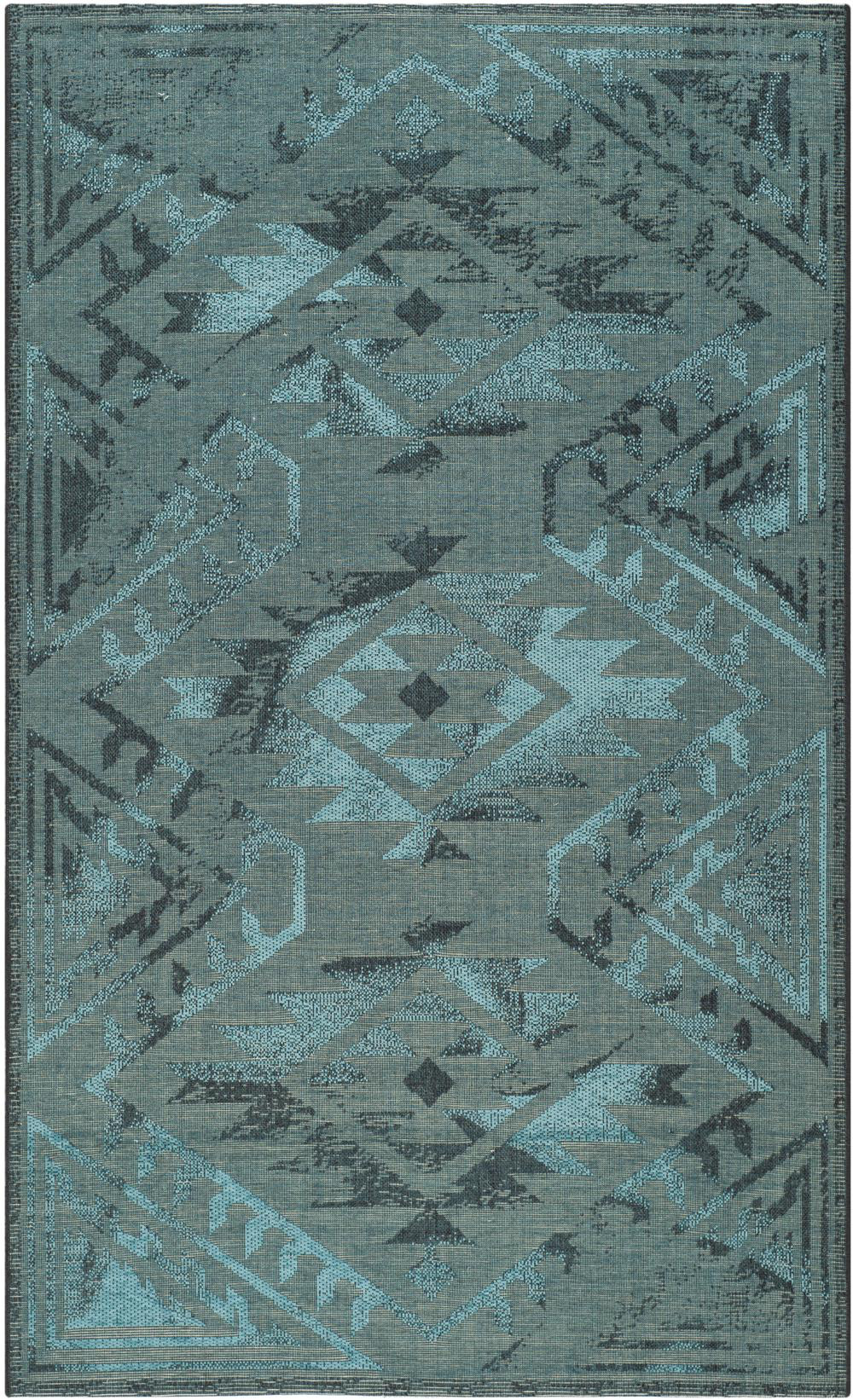 Palazzo
The Palazzo collection gives you a refined area rug with a taste of the traditional in a modern color and pattern combination.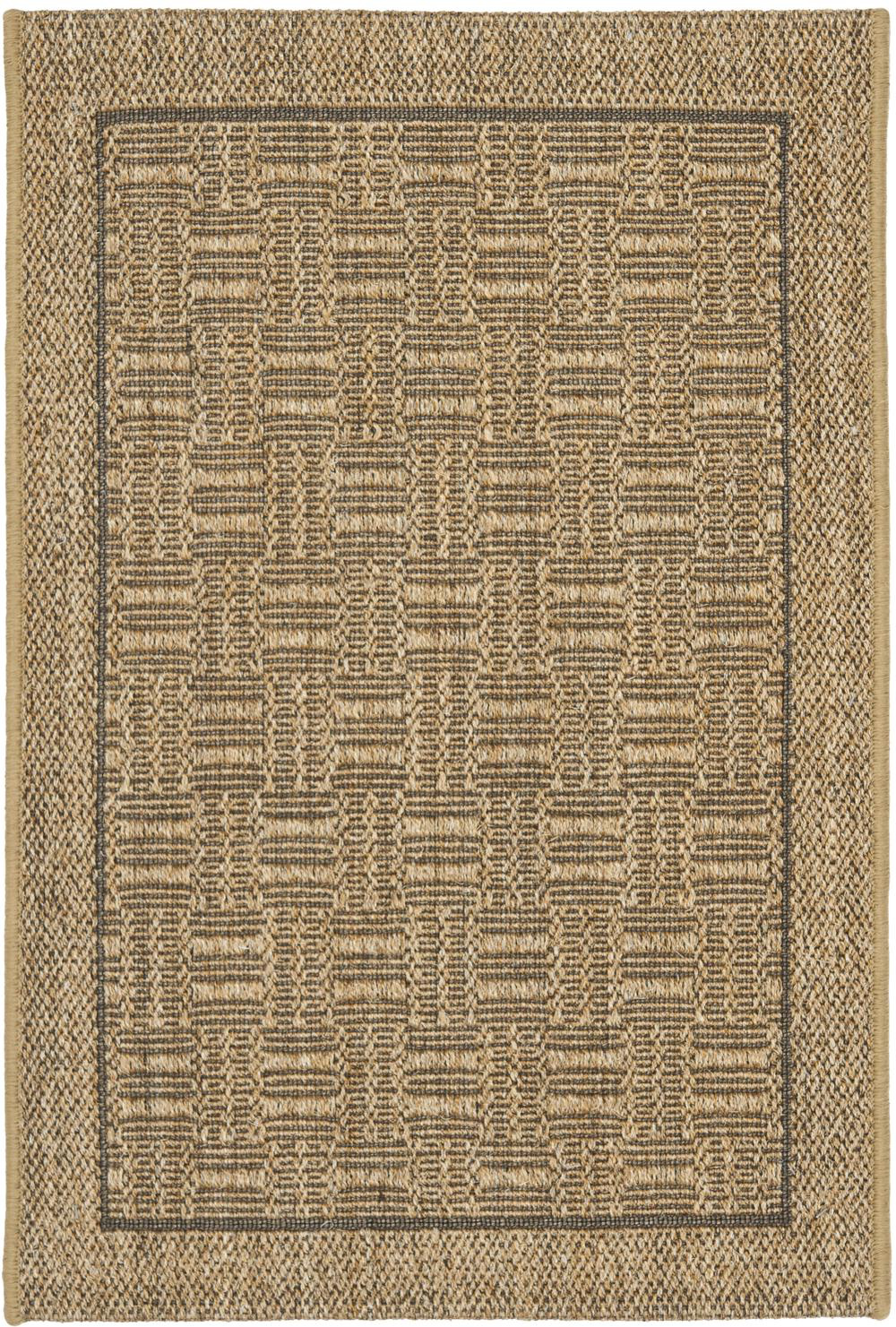 Palm Beach
Give your home that airy, light feeling of a vacation destination with one or more of the neutral tone rugs from the Palm Beach collection.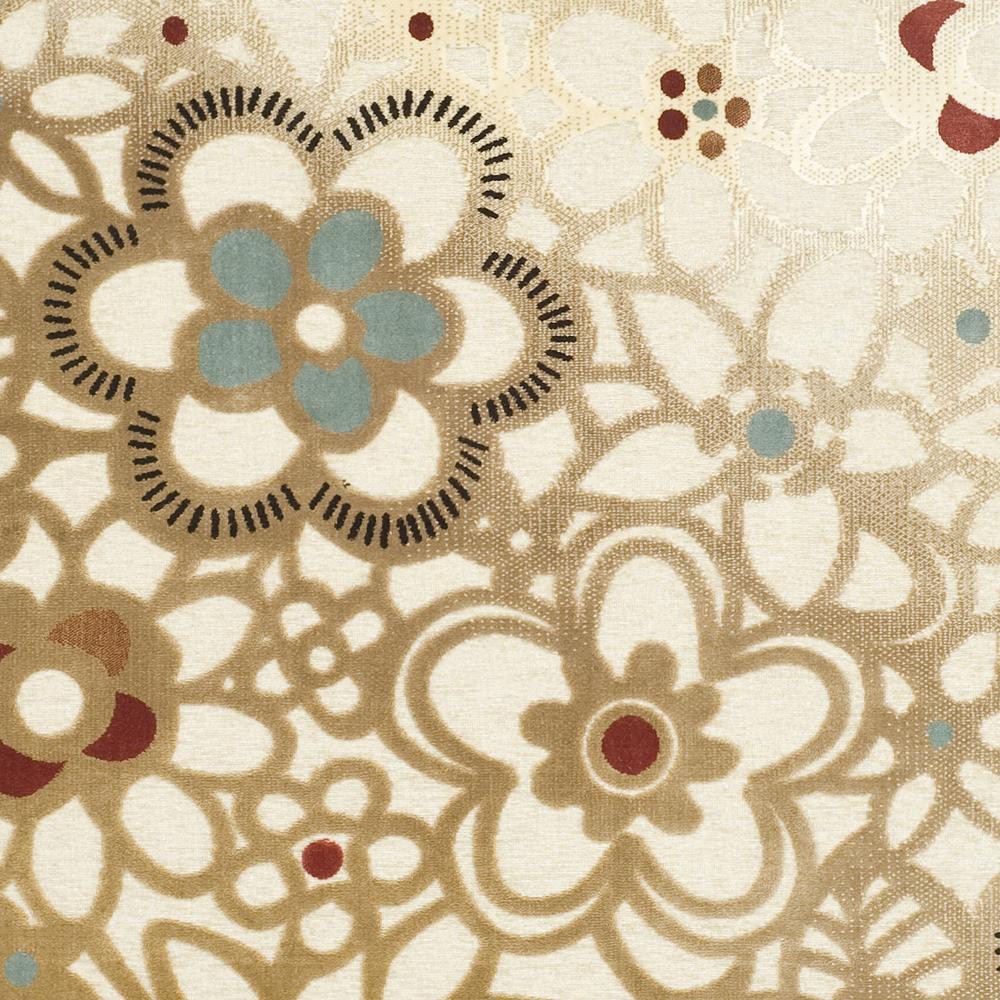 This collection includes colors, patterns and styles from across the board in terms of aesthetic preference, and it's a great place to get started when you know you want a beautiful and durable rug but you can't quite pinpoint the look you're going for.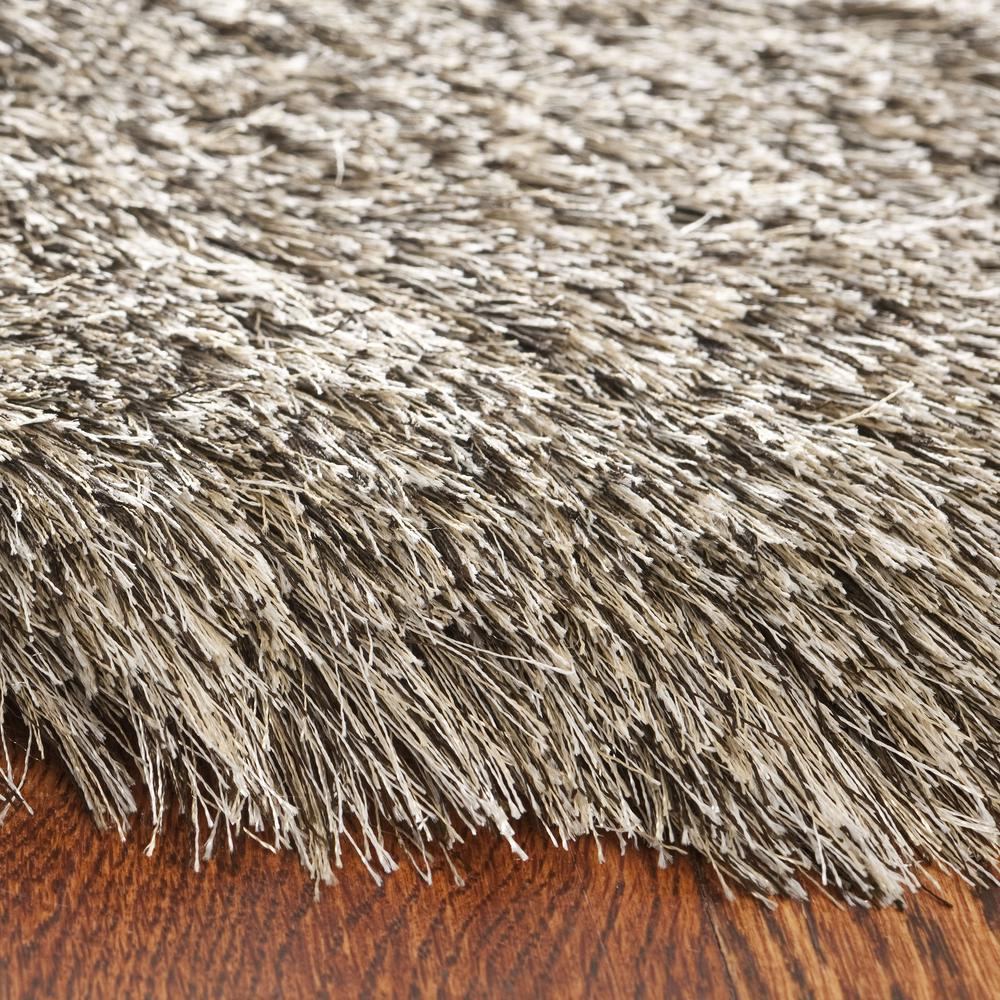 Paris
The Paris shag rug collection is available in several solid, neutral shades and features a high pile to give you the feeling of walking on a cloud.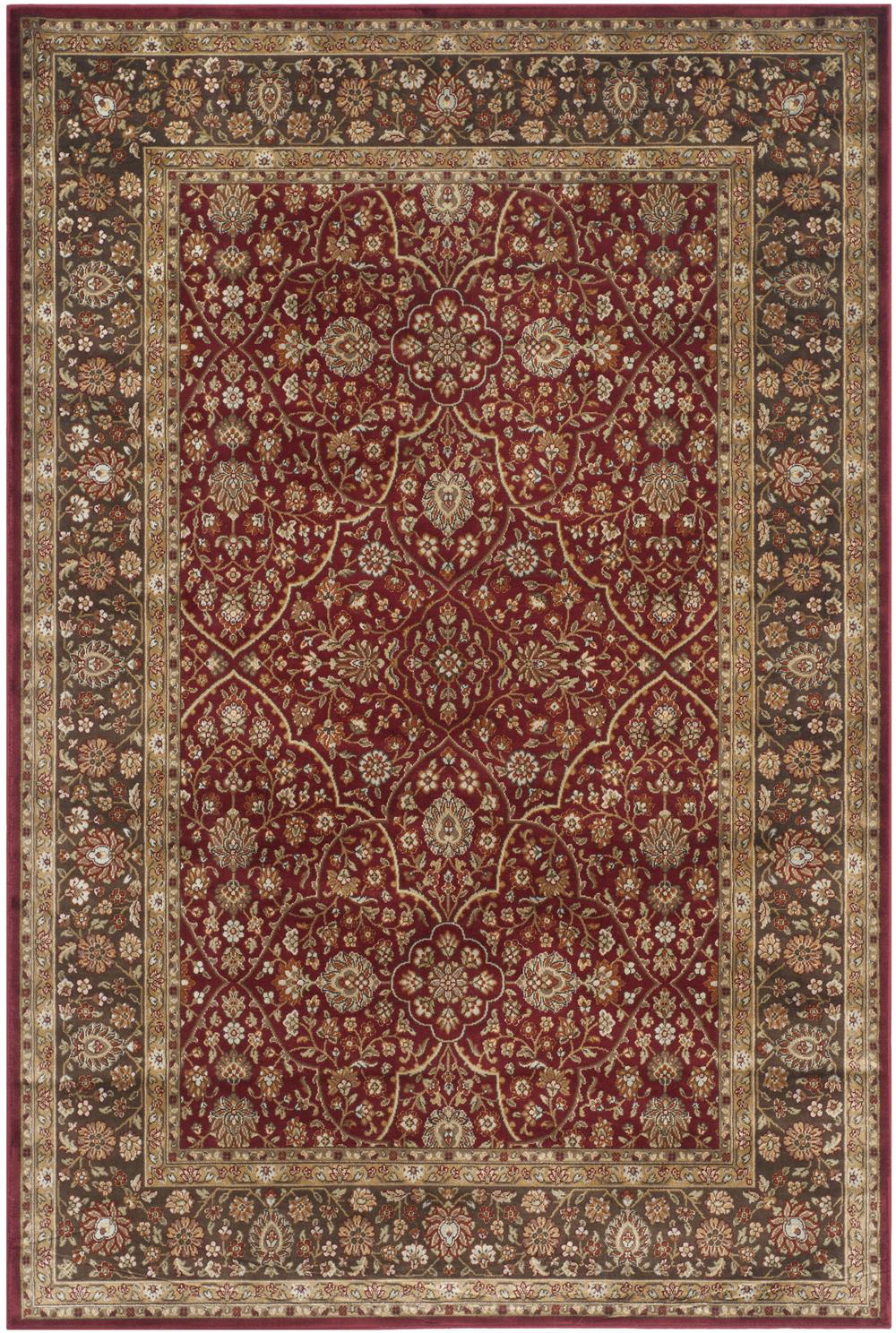 Persian
Heavily inspired by real antique Persian rug designs, this collection gives you the elegance and charm of a truly traditional rug while remaining much more durable and easy to maintain.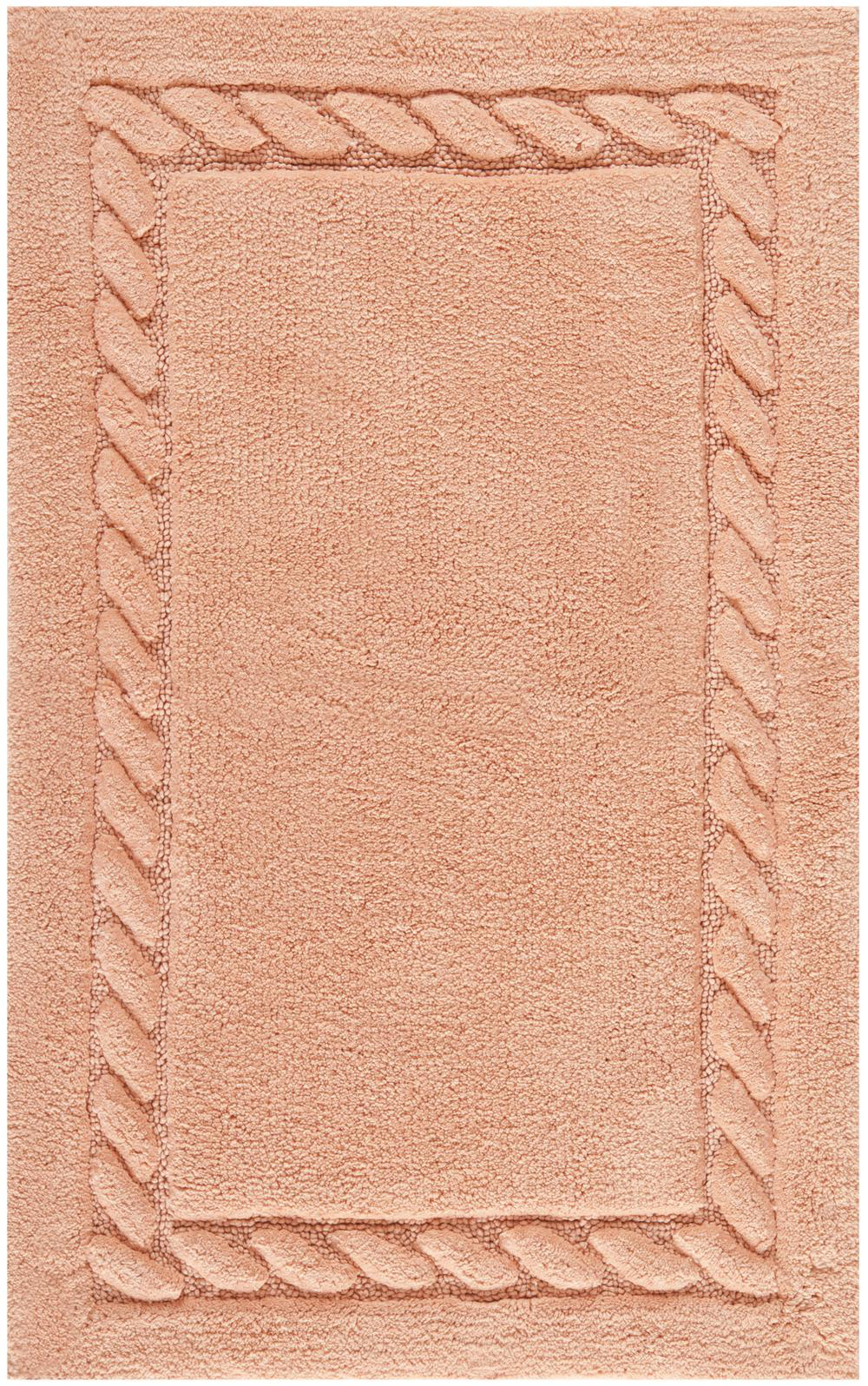 Plush
Safavieh's catalog is even home to a wide selection of bath mats from its Plush line. Choose between several different colors and subtle styles to find the perfect fit for your bathroom.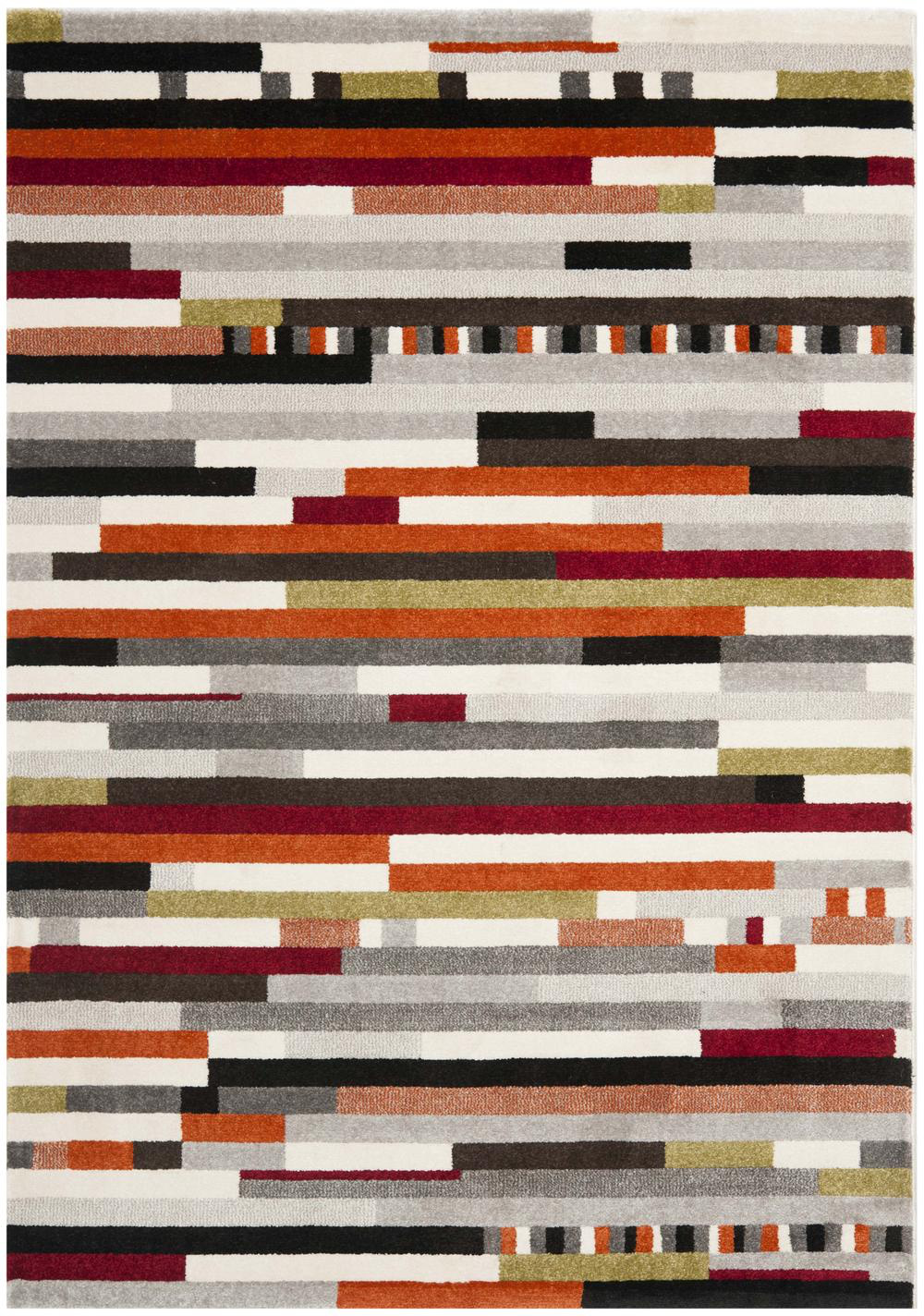 Porcello
Modern rugs with splashes of color against neutral patterns fill the Porcello line's unique and stylish catalog.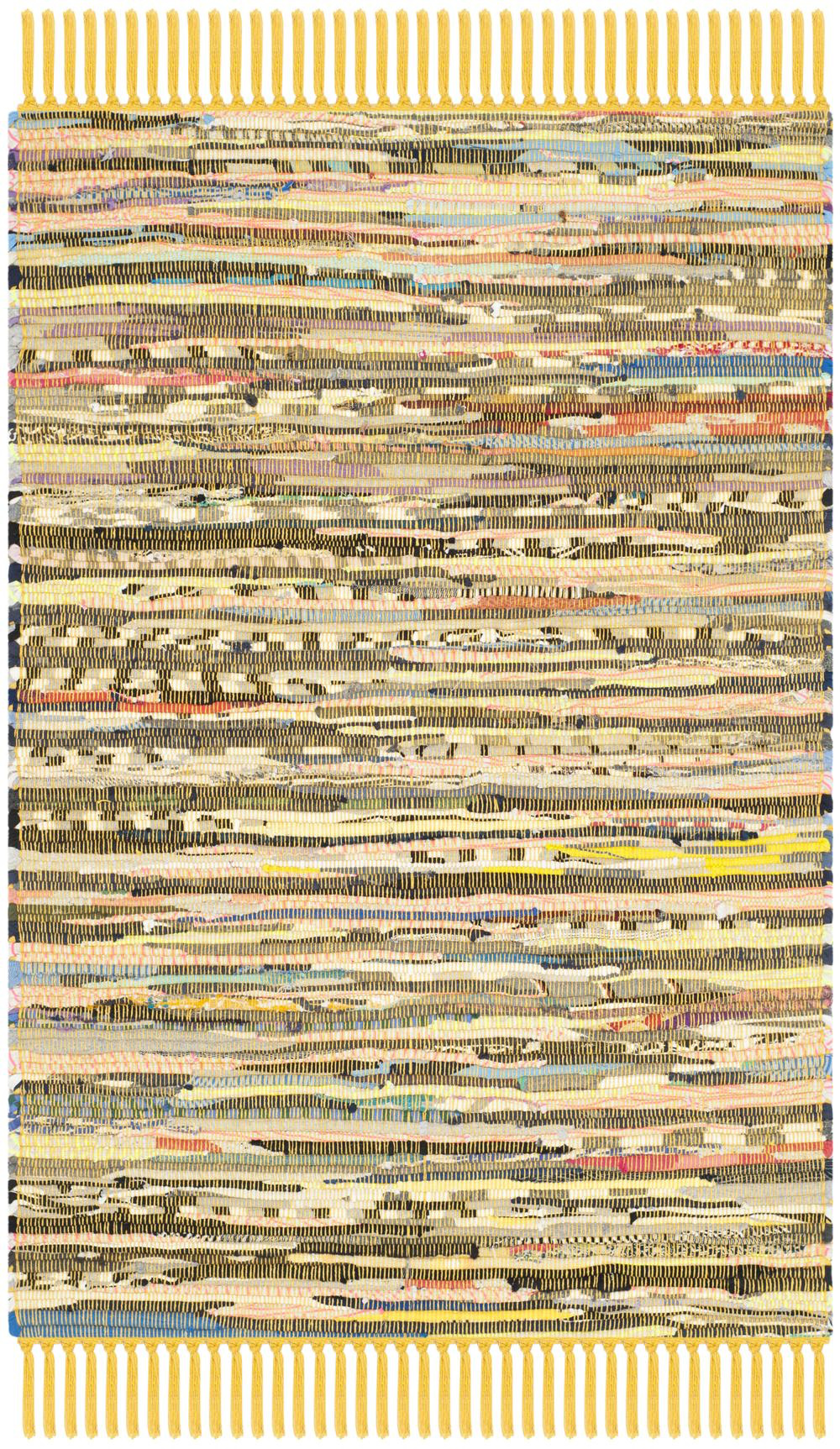 Rag Rug
Are you looking for a high-quality rag rug for a bohemian look in any casual part of your home? If so, don't miss the Safavieh Rag Rug collection!
Retro
When you want a classic look that still gives you a flair of modern style, you need a rug from the Retro collection.
Rhapsody
The small Rhapsody collection provides solid color shag rugs that feel great and won't break the bank.
Riviera
You'll feel like you're living in a permanent vacation home when you decorate your floors with florals from the Riviera line.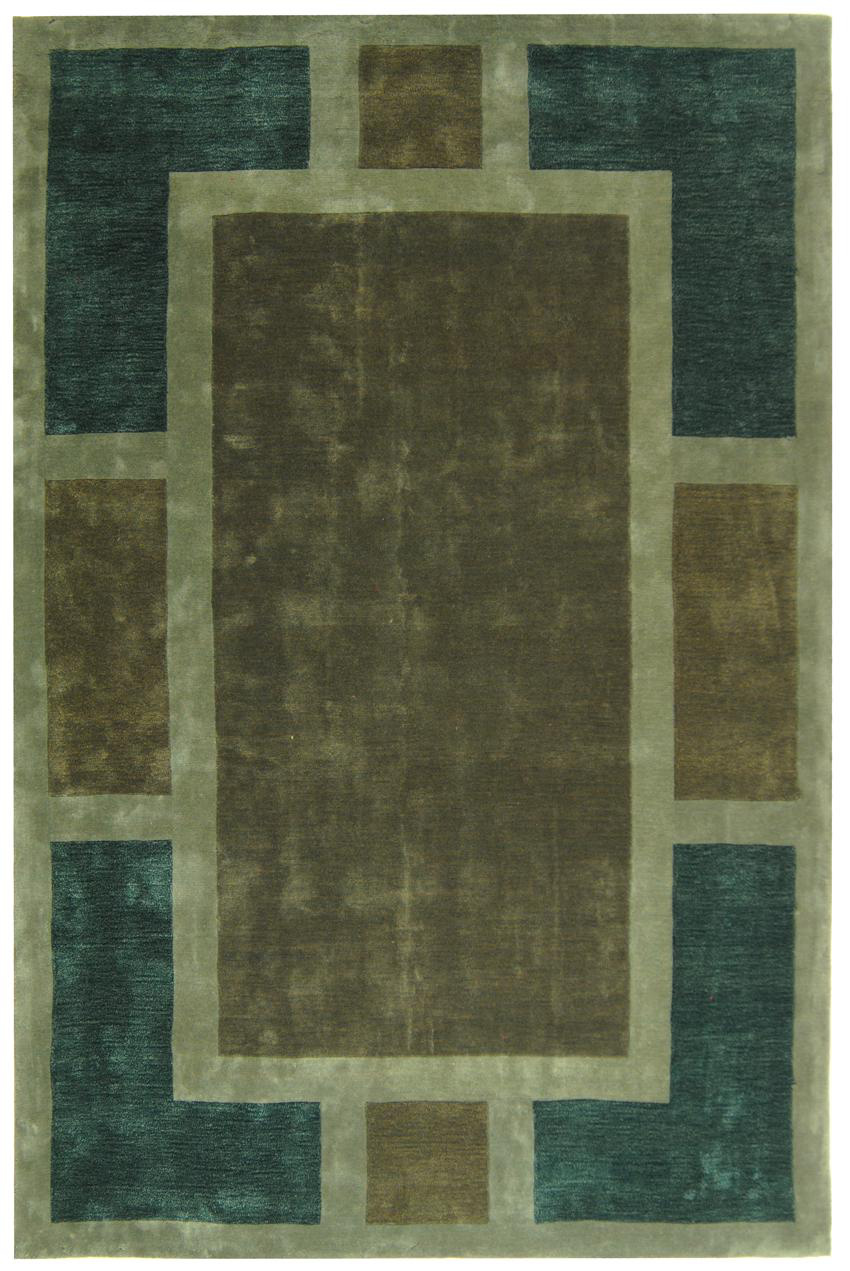 Rodeo
The colorblock designs of the Rodeo collection look great in any modern dining room, living room, or bedroom.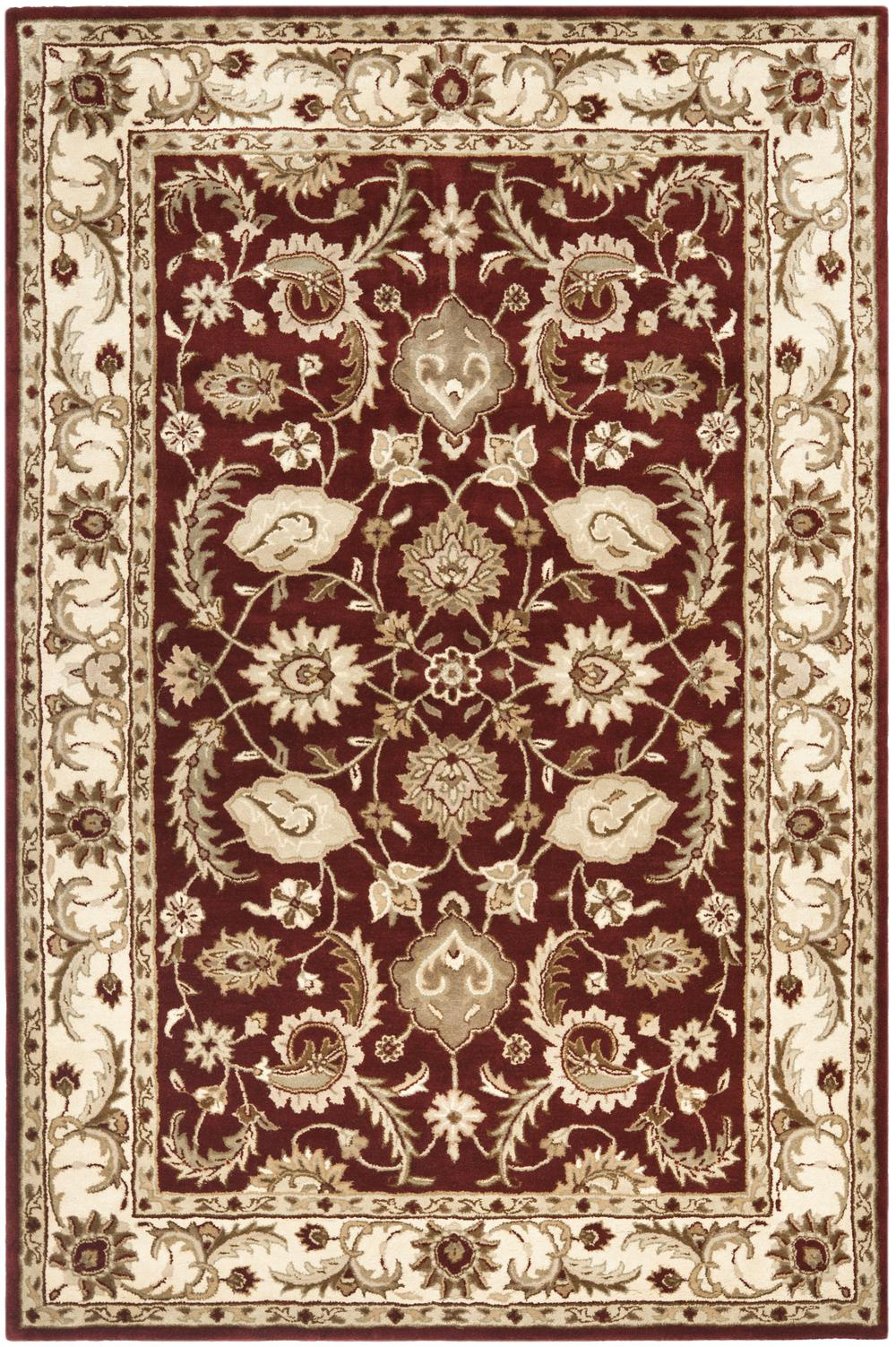 Royalty
Go back to the styles of traditional rugs with the neutral color combinations and thick borders of the Royalty line.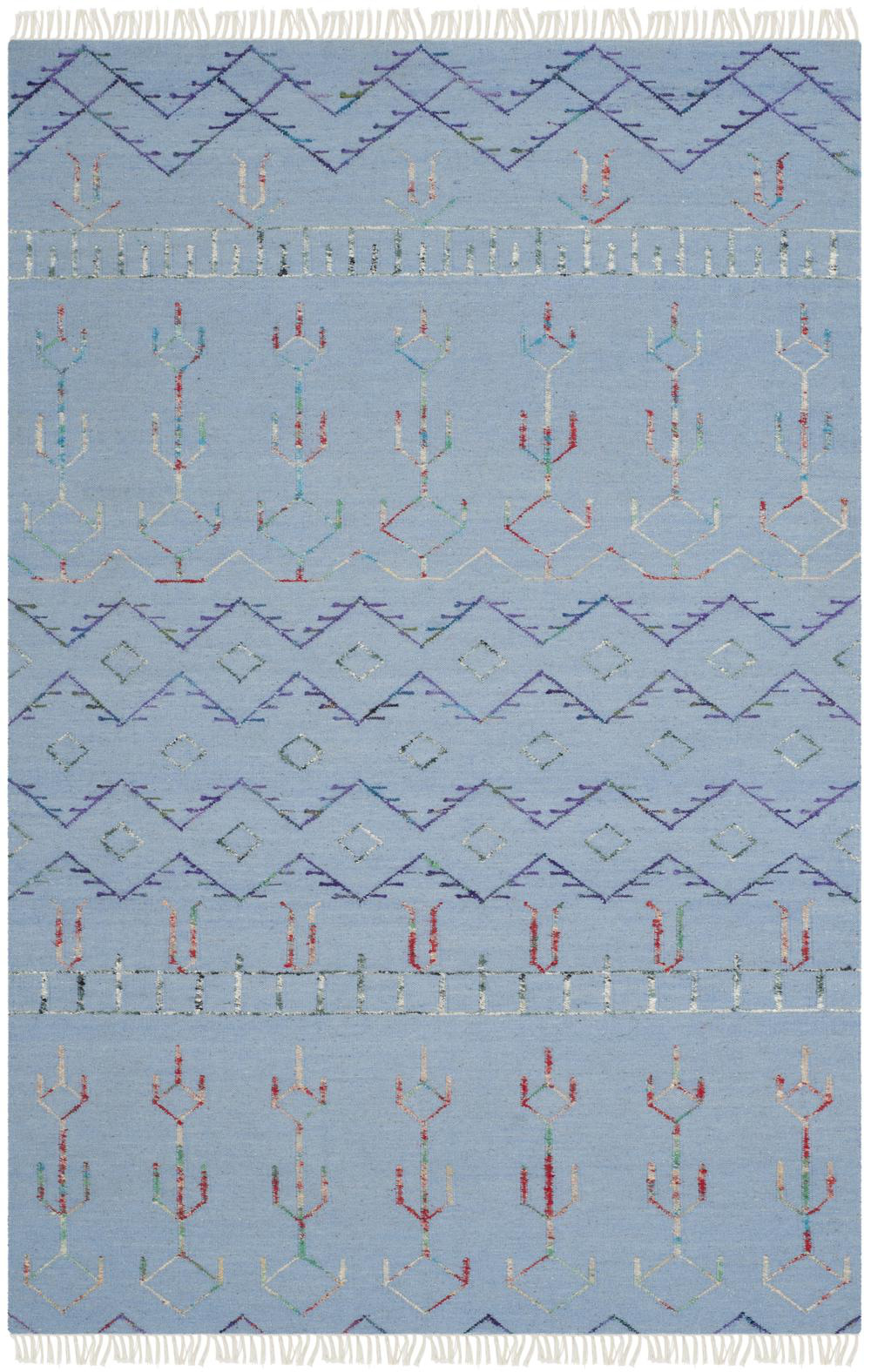 Safari
With the Safari line, you can enjoy simple patterns that will give your home a rustic and outdoorsy feeling without being too over-the-top.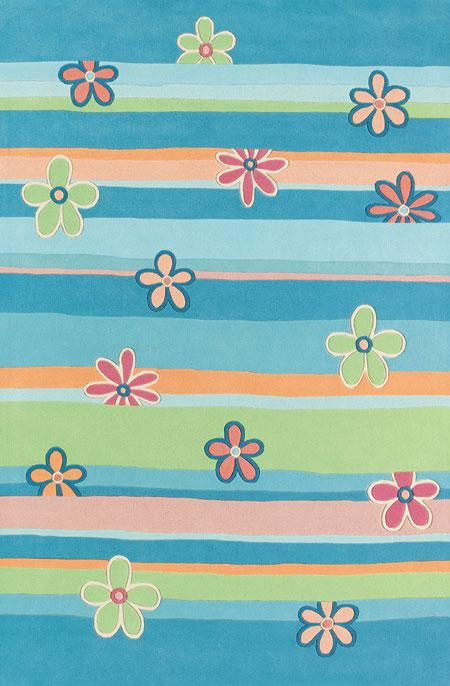 Kids
The Safavieh Kids collection offers a wide selection of rugs in colors and patterns that are suited to kids' rooms and playrooms. These are durable rugs that can put up with a lot of wear and tear.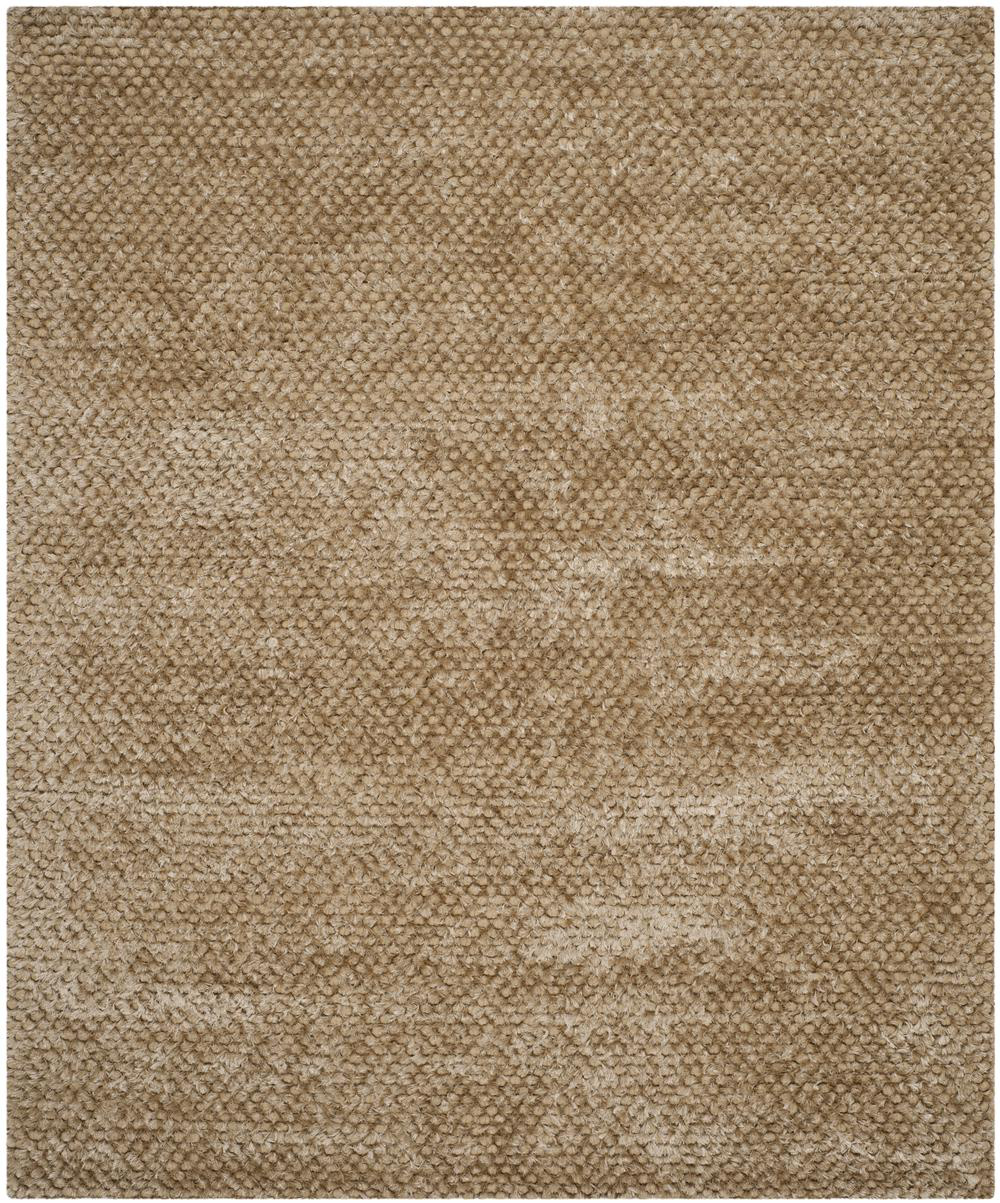 Saint Tropez
Choose a rug from the Saint Tropez line for a simple neutral solid color that will look good in any space.

Serenity
The detailed patterns of the Serenity line will give your living space or dining room the upscale appearance you've always dreamed of.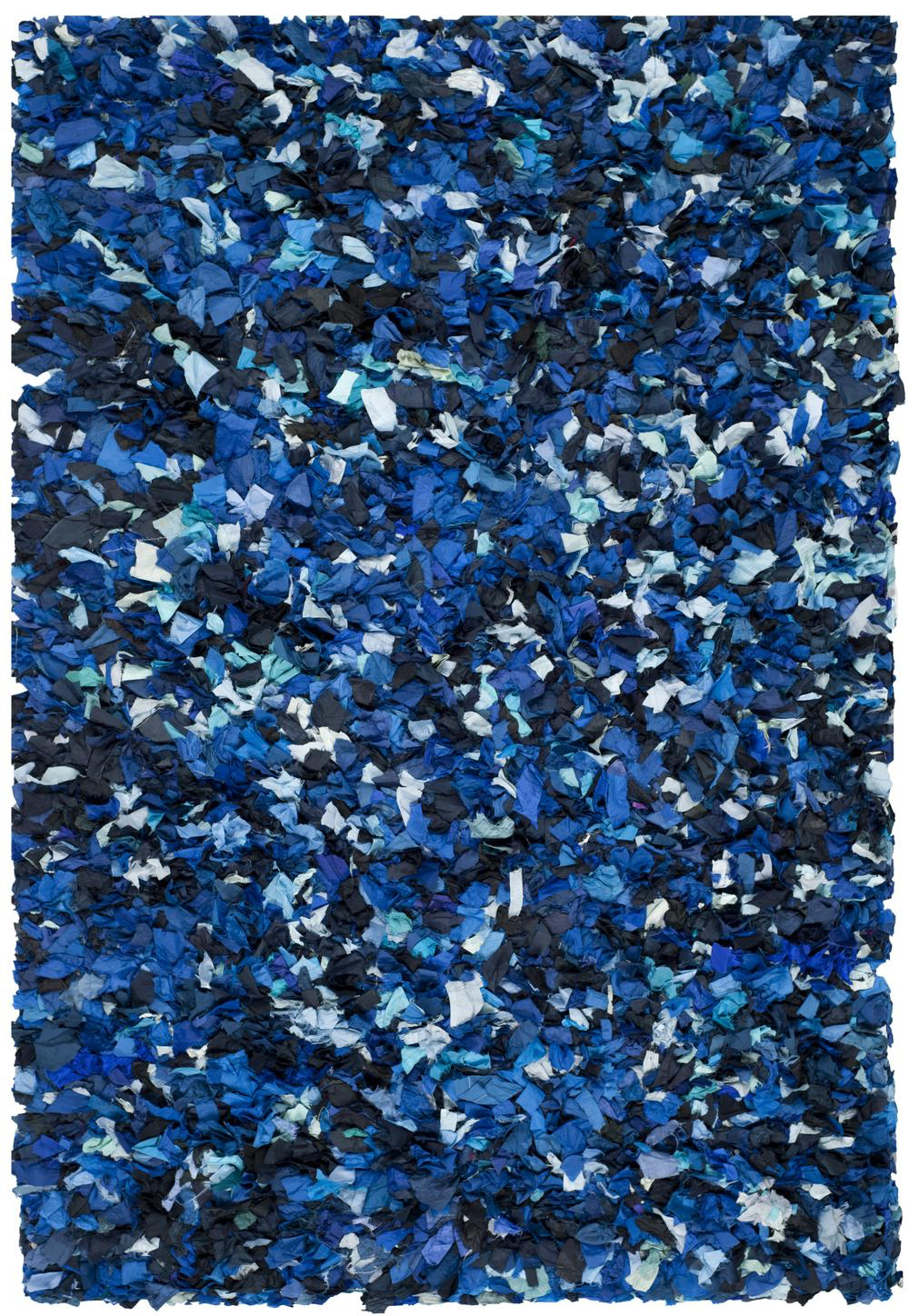 Shag
If you've ever wanted a huge catalog of shag rugs to pick from, look no further than the Shag line, which offers tons of different colors, styles, and patterns.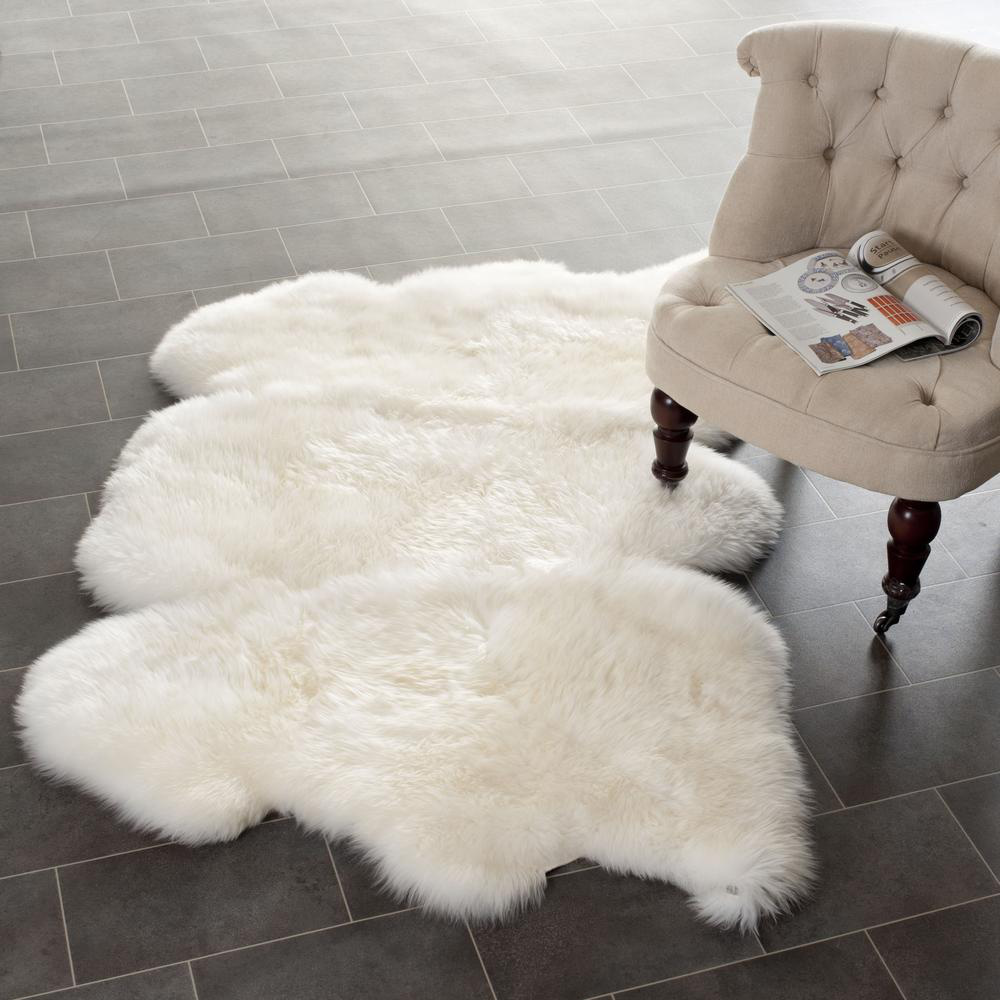 Sheepskin
The small Sheepskin collection provides you with real sheepskin rugs that feel amazing and look incredible.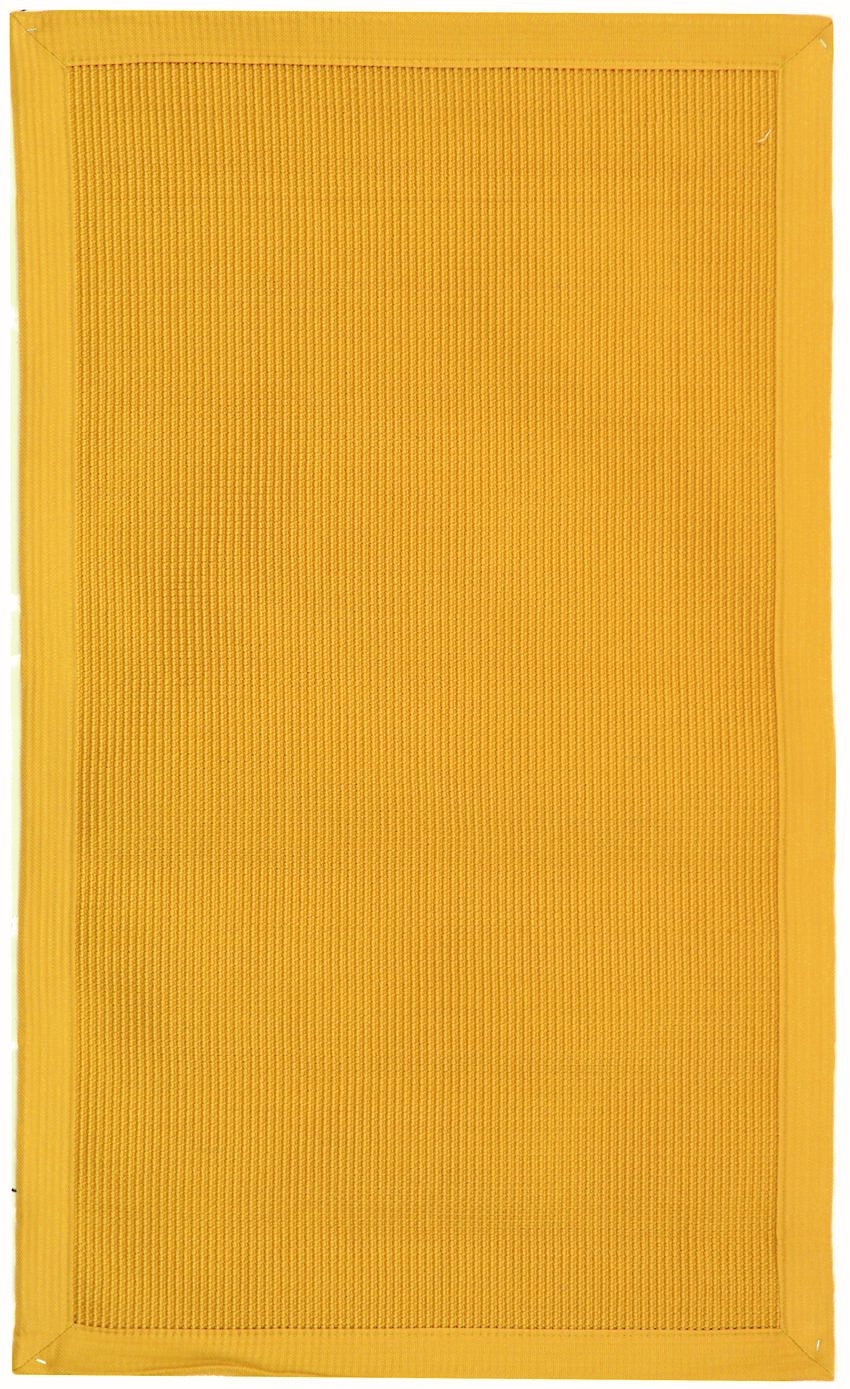 Read >>
Sierra
Pick up a rug form the Sierra line to enjoy unique country styles that keep things simple and function well as small throw rugs.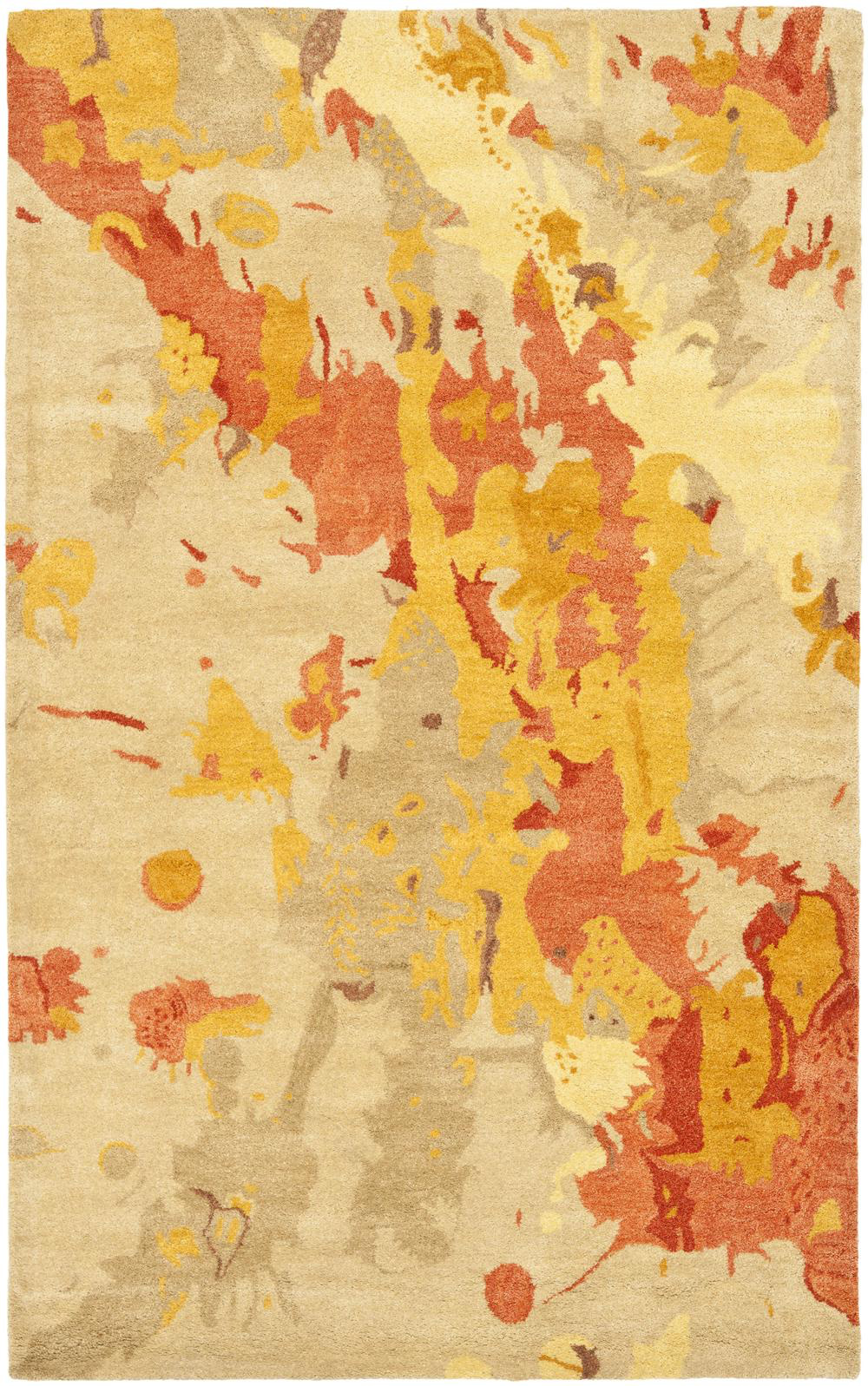 Soho
When you want a contemporary rug that can add a lot of color and personality to any room in your home, the Soho line is sure to help. This is one of the largest Safavieh collections and offers tons of different choices.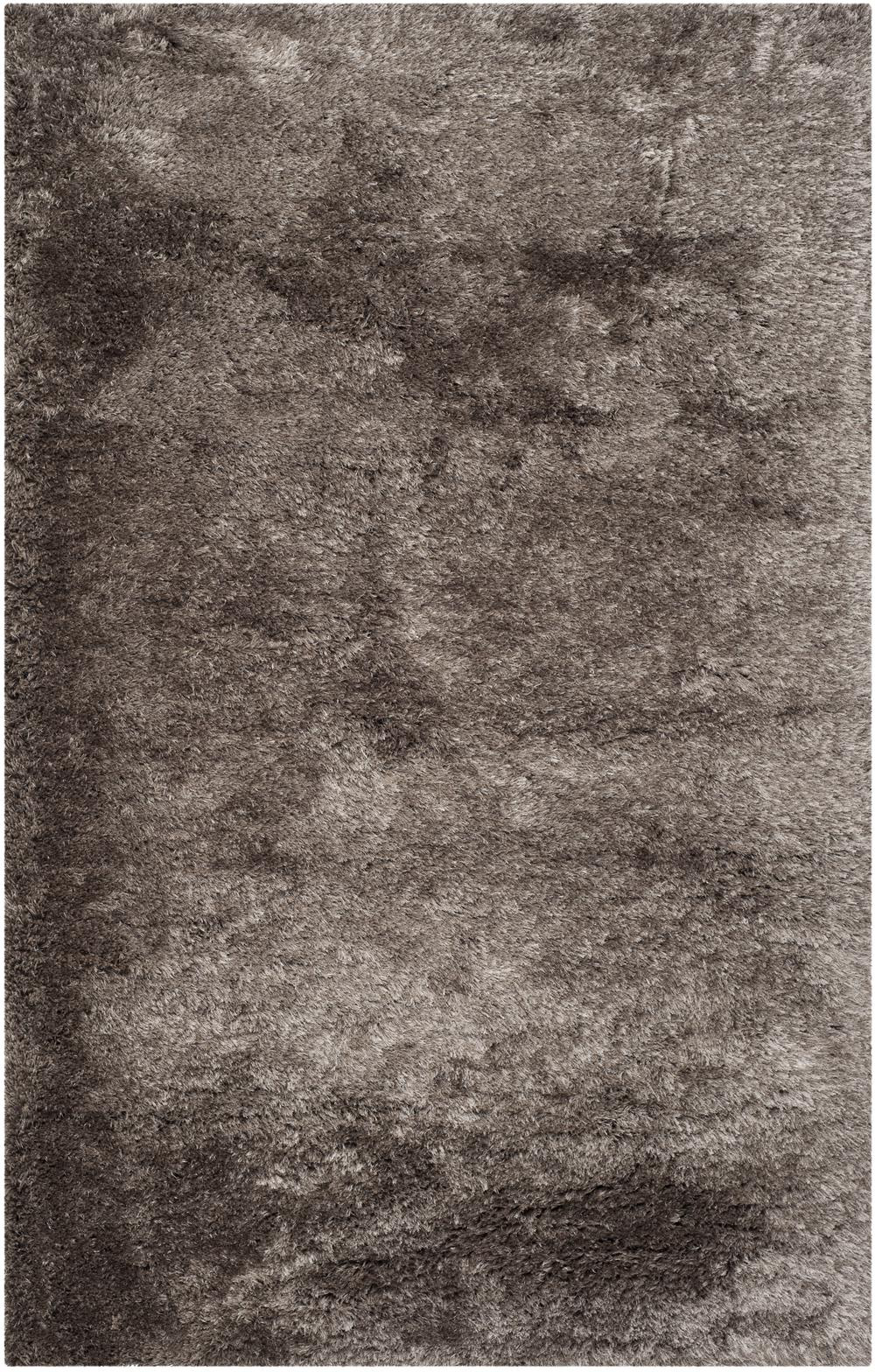 South Beach
The simple South Beach collection provides shag rugs at reasonable prices and with high-quality designs that will keep them looking great for a long time to come.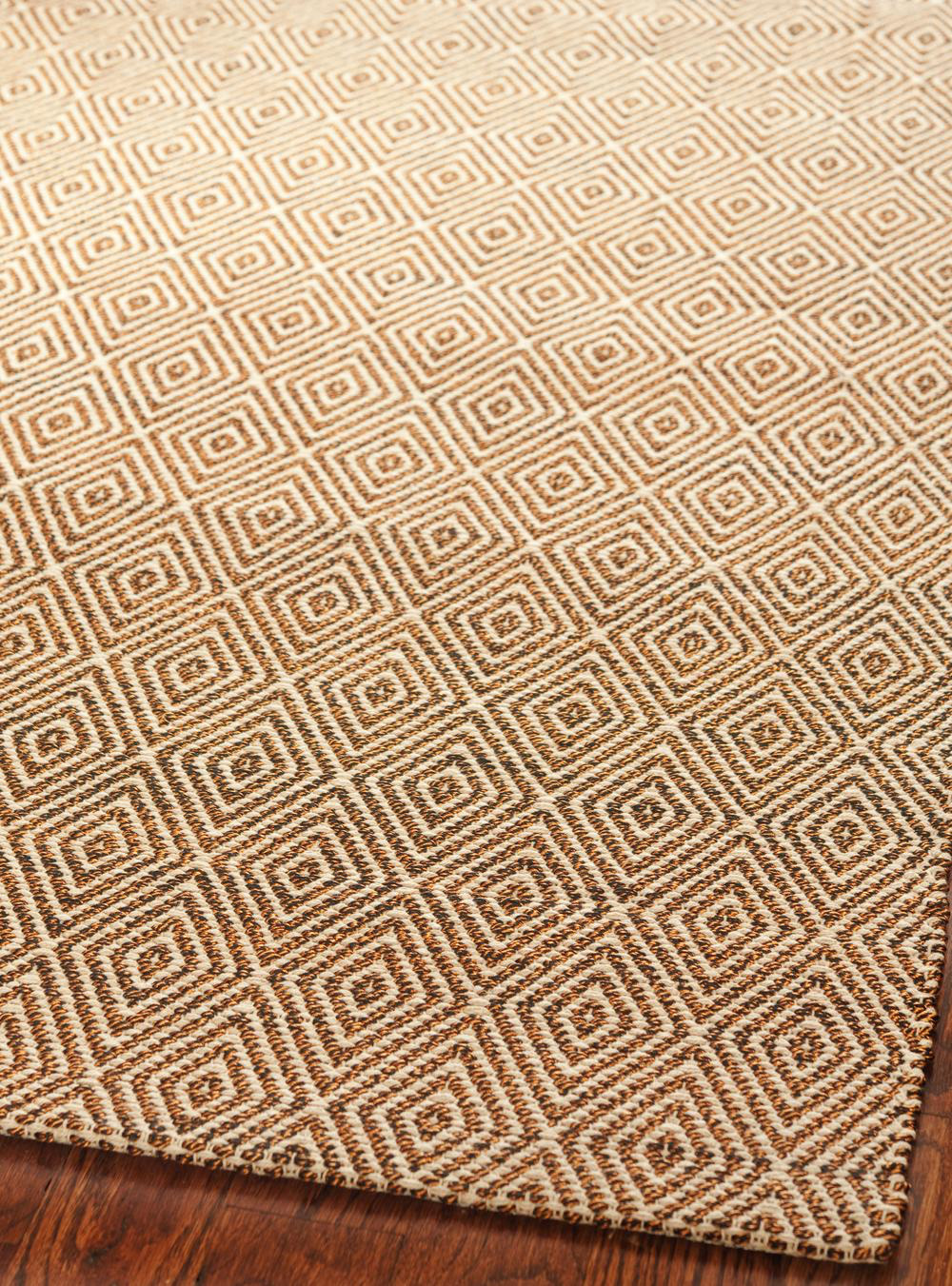 South Hampton
The South Hampton line offers basic area rugs that aren't too pricey and come in a variety of muted colors with subtle patterns perfect for smaller spaces.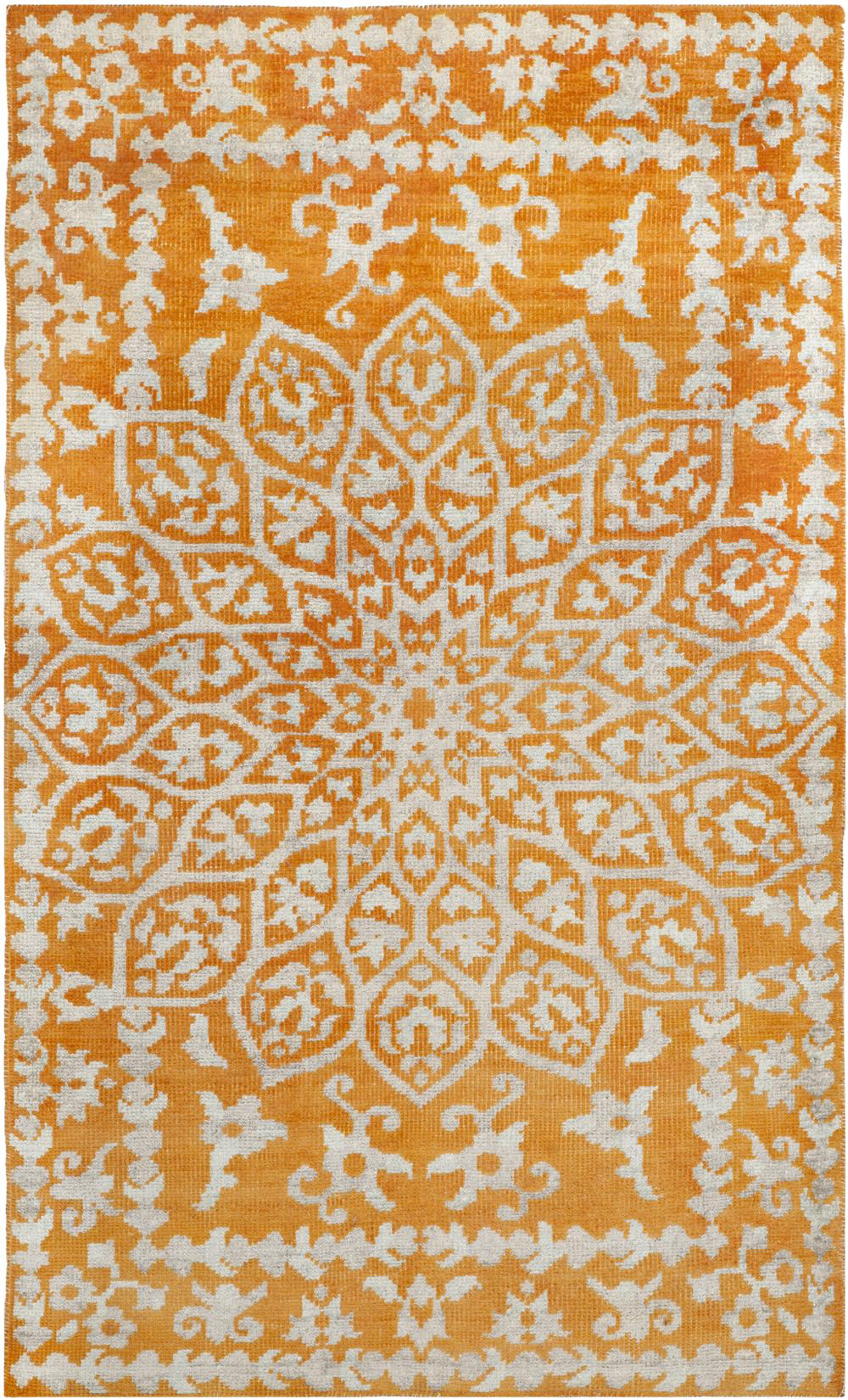 Stone Wash
The bohemian styles of the transitional Stone Wash area rug collection are sure to make your room come to life with pops of color.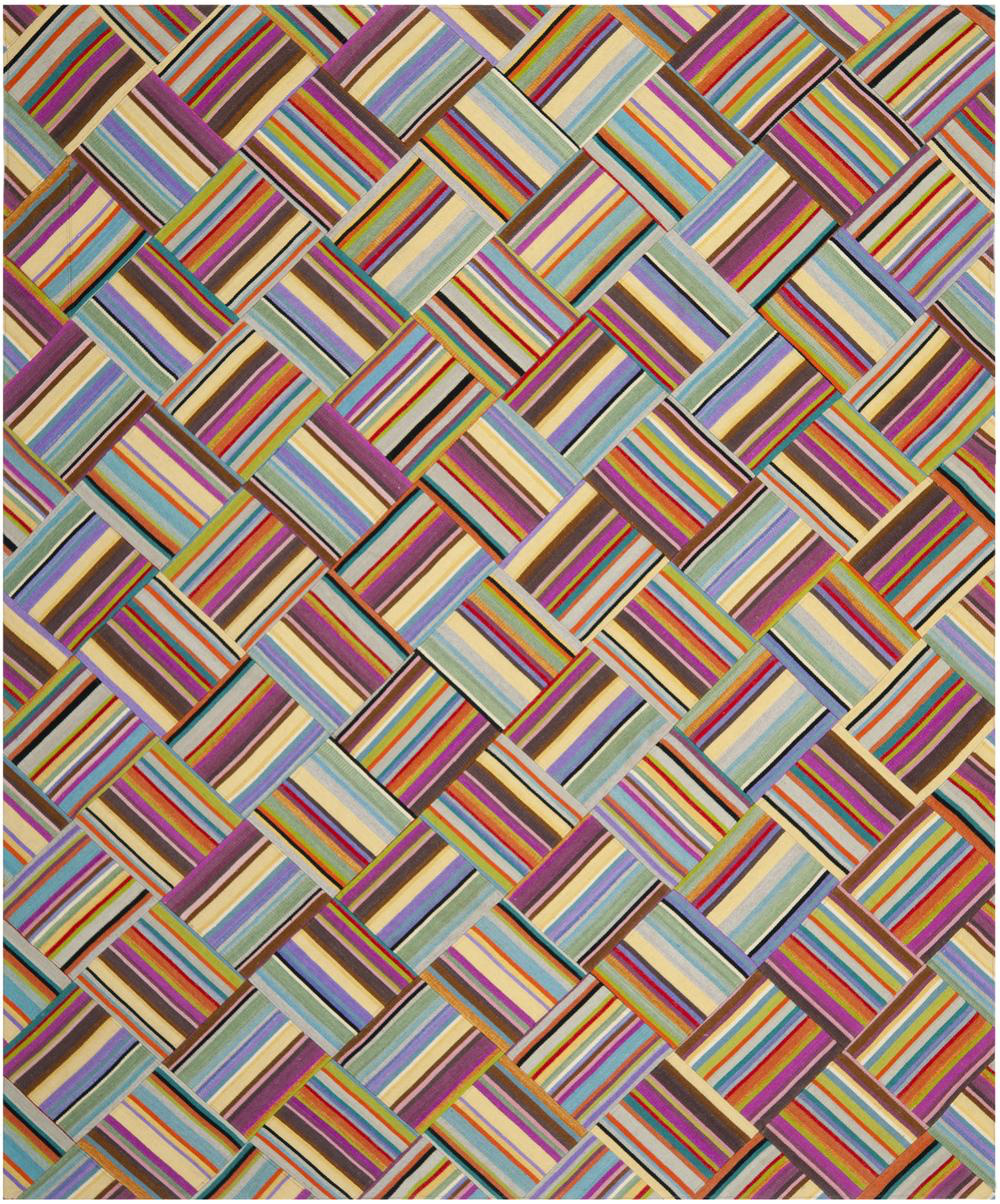 Straw Patch
Although the Straw Patch collection is a small one, it comes in several different color choices and is available in plenty of sizes to help you find the right fit for your home.
Studio Leather
Keep things modern and upscale with the Studio Leather collection, available in lots of different original designs ranging from the colorful to the monochrome.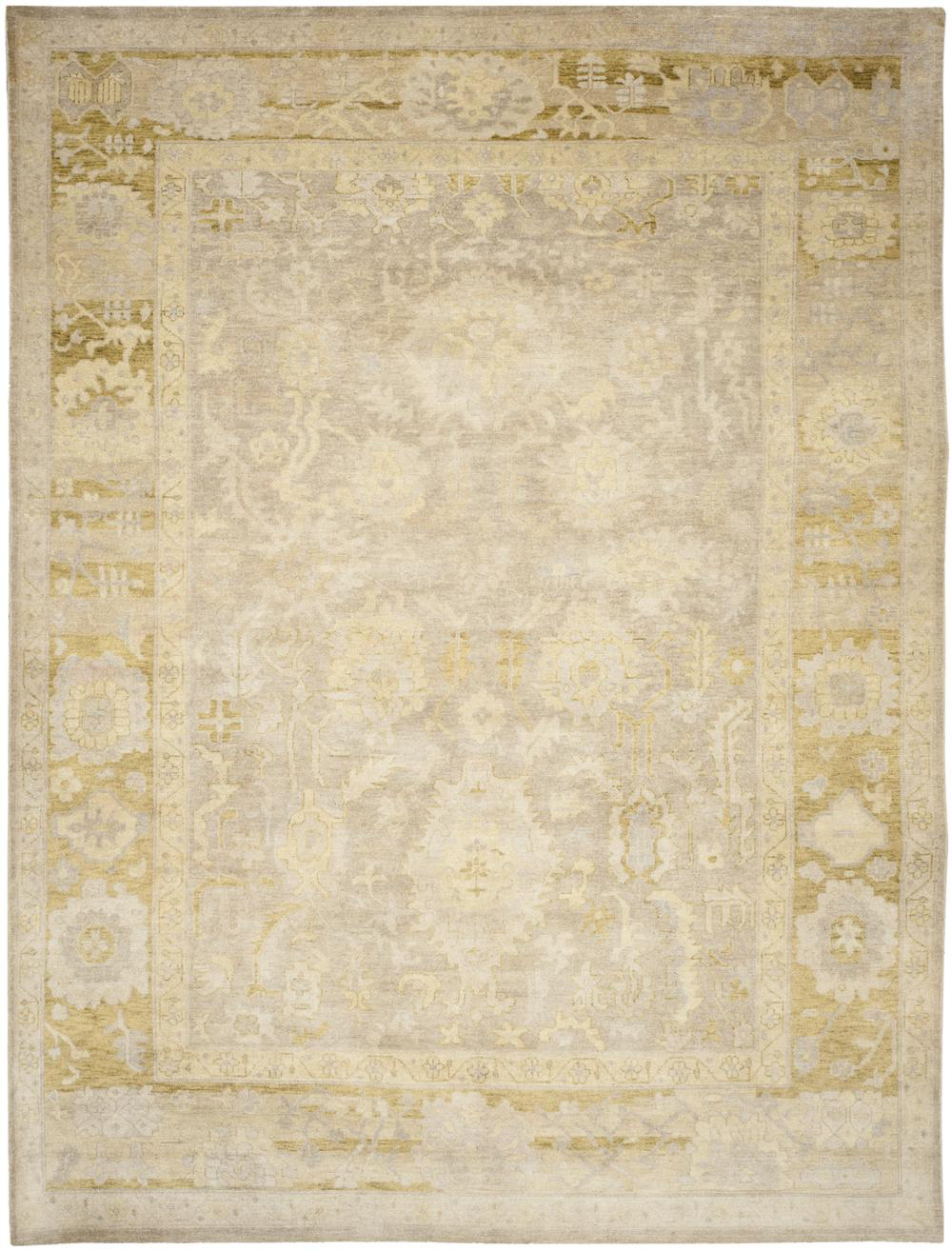 Sultanabad
With the Sultanabad line, you can make sure your home stays as refined and elegant as you want it. This selection of rugs comes in several traditional color combinations and features subtle patterns.
Sumak
Pick up a Sumak rug to enjoy bold colors and patterns that tread the line between traditional and contemporary beautifully.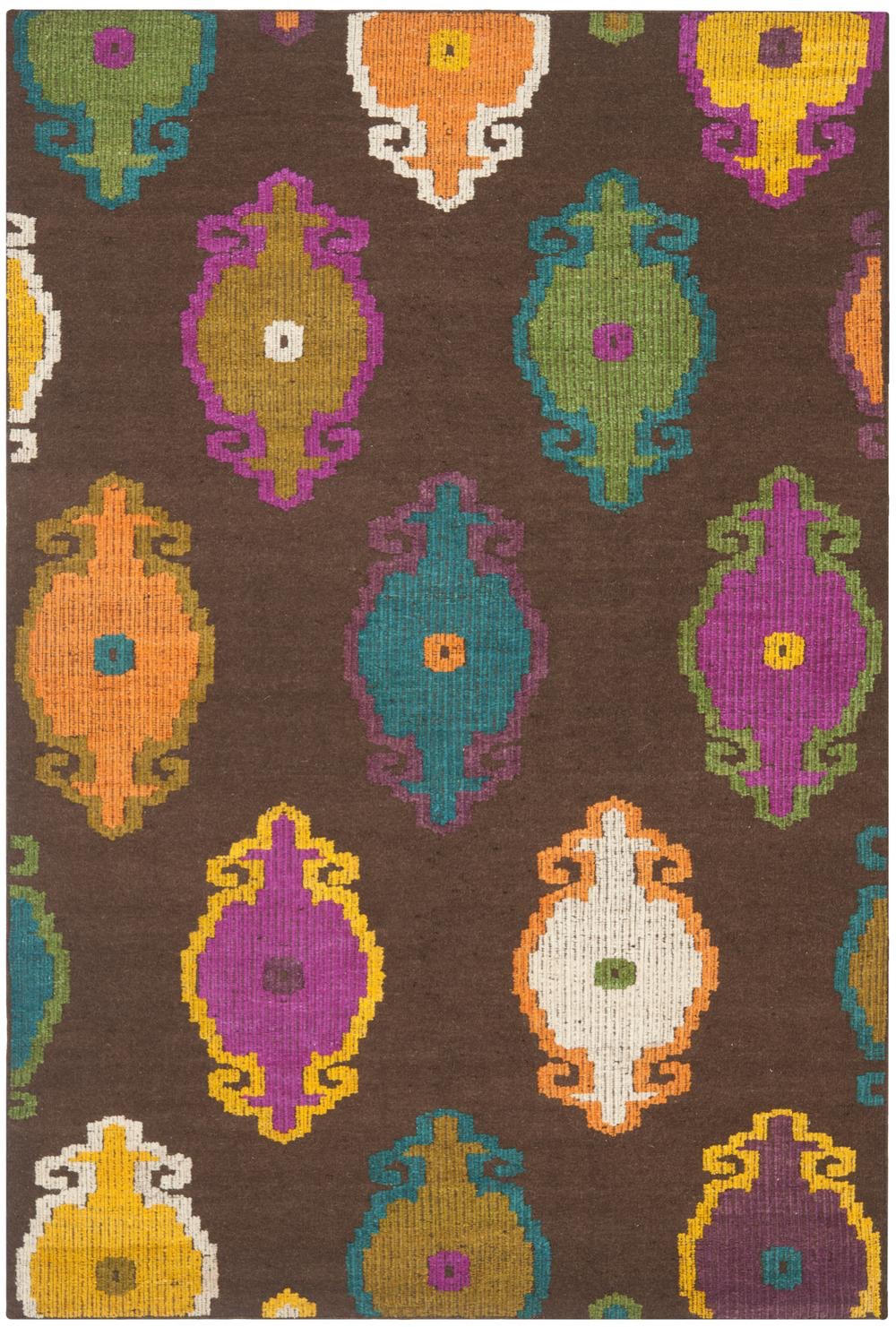 Suzani
The multicolored rugs available in the small Suzani line are ready and waiting for you to use them in your modern spaces.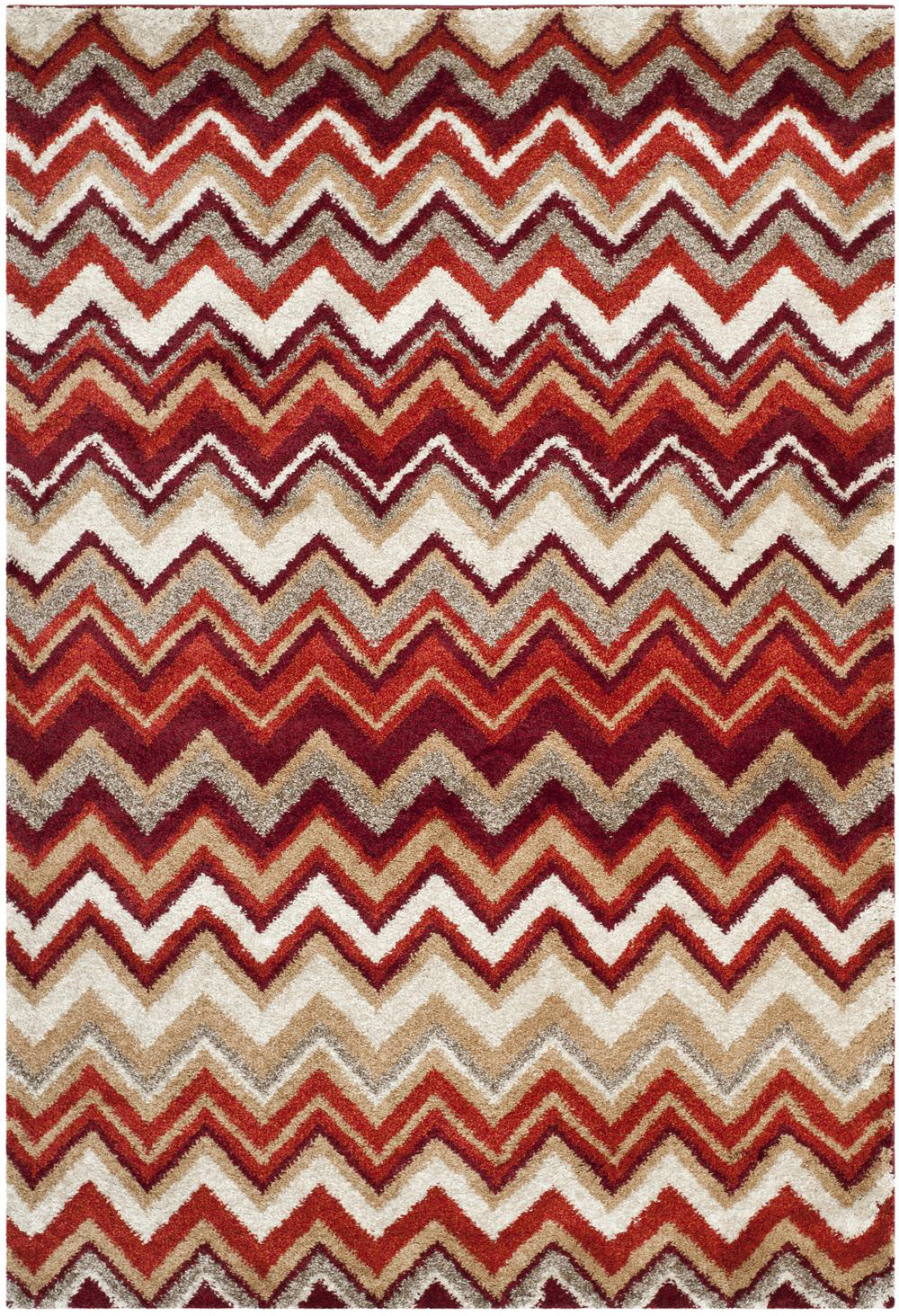 Tahoe
Enjoy the Tahoe collection's loud repeating patterns and let these rugs become the main focal point of any room in your home.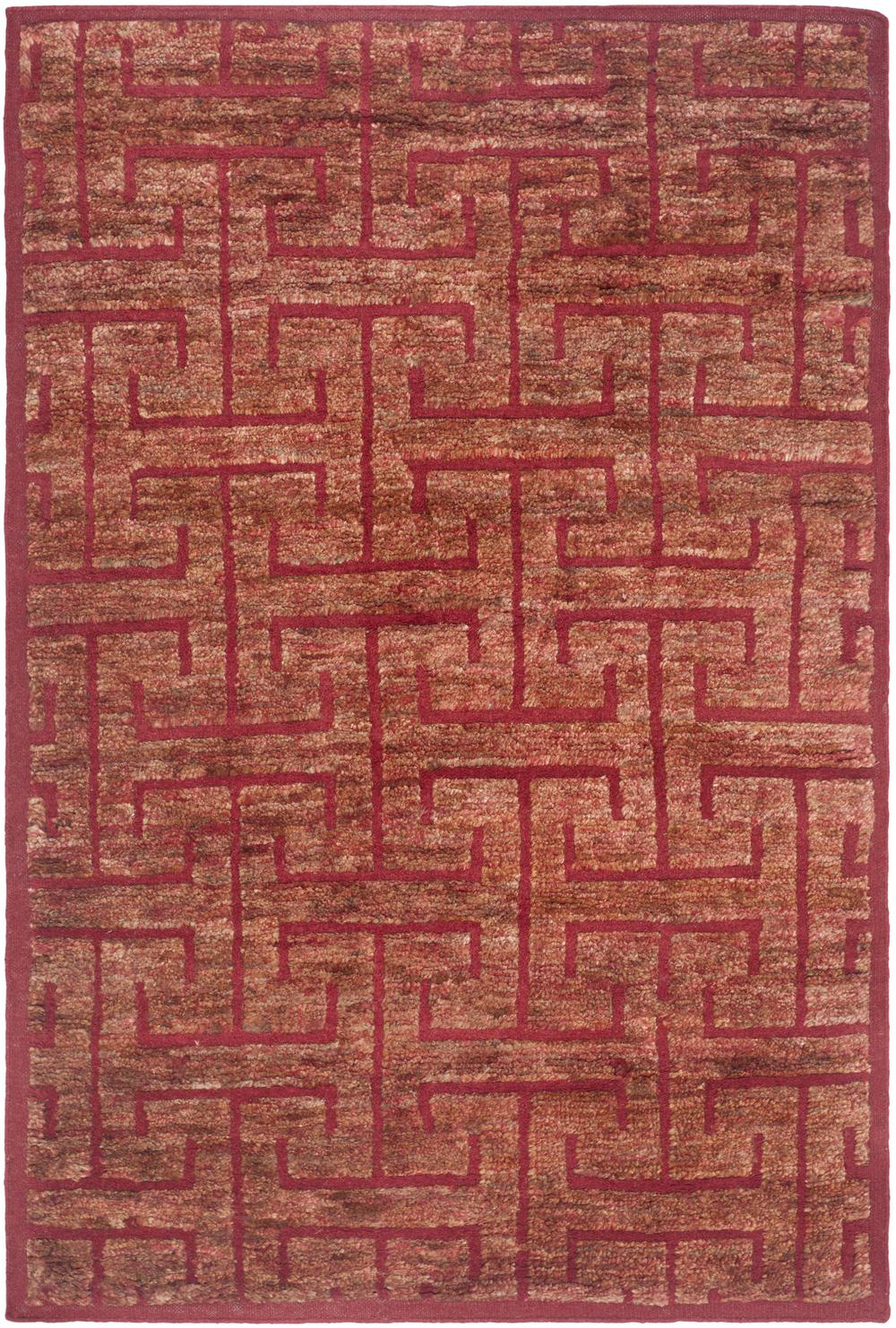 Tangier
With an affordable small rug from the Tangier collection, you can give your home a beautiful transitional floor covering to work as an accent piece.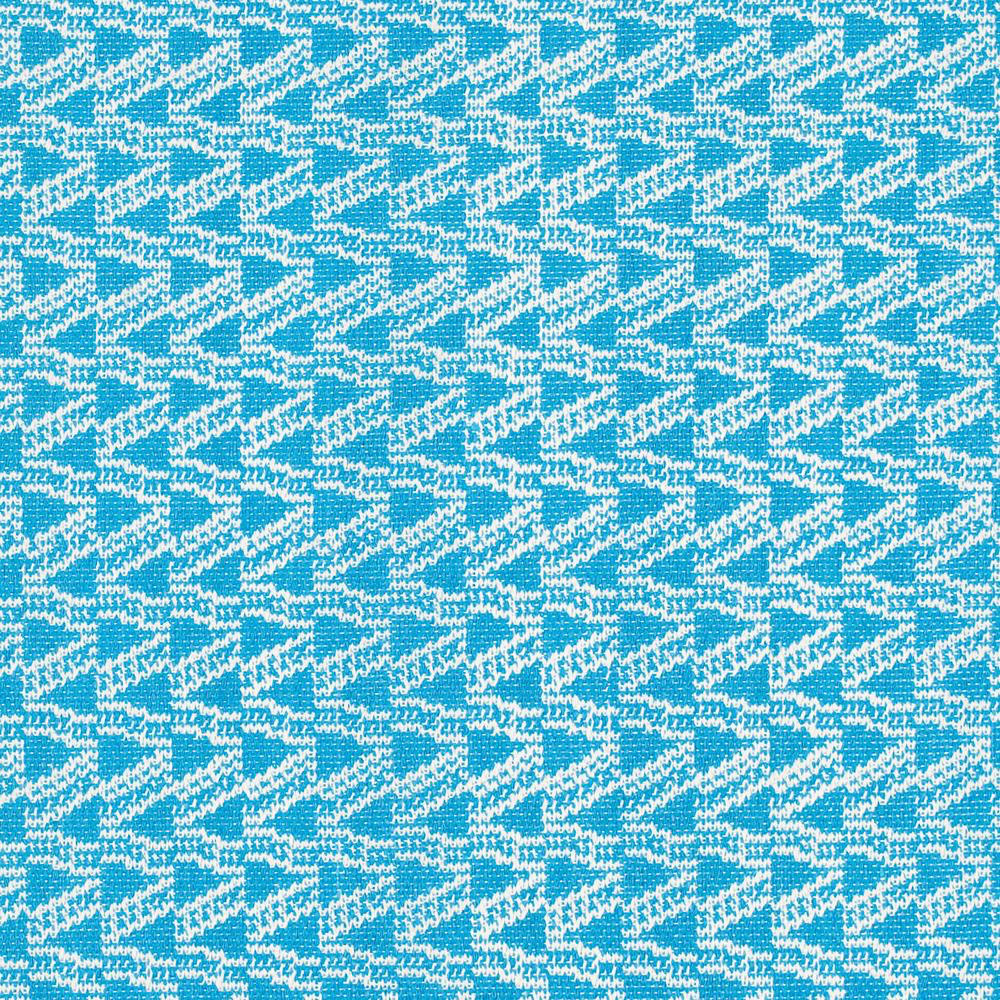 This designer line includes lots of different designs and styles in a vast array of different colors that tend to fall in the transitional or contemporary design categories.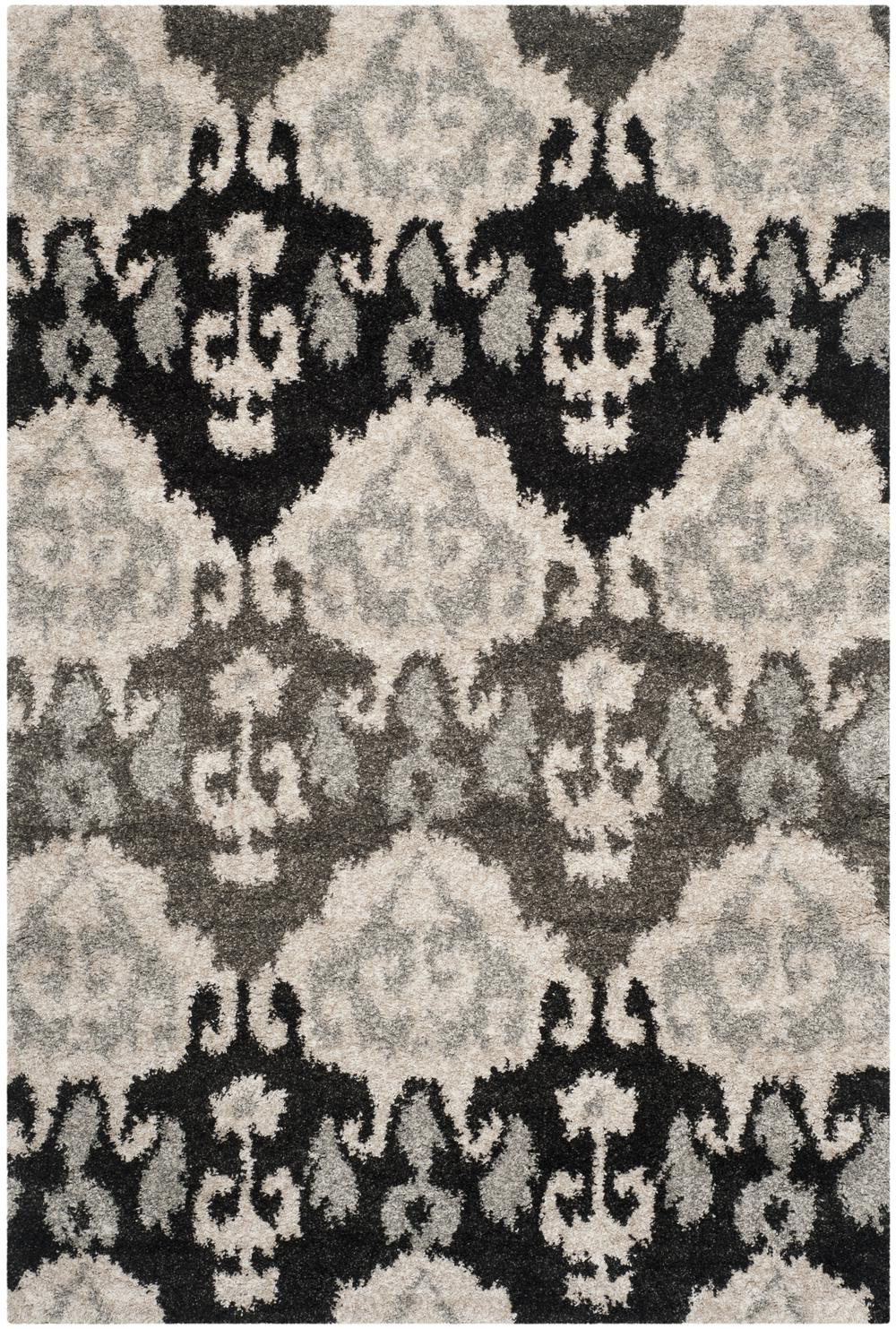 Tibetan Shag
If you've ever wanted a shag rug with a more intricate design than many of the others available on the market, the Tibetan Shag rug collection may have what you're looking for.
Tibetan
Decorate your room with an elegant transitional piece from the Tibetan collection and enjoy the earth tones and darker shades as well as this line's subtle patterns and colorblock options.
Traditions
If you want an oriental-style area rug that won't be well over your budget, the Traditions line aims to bring these styles to you.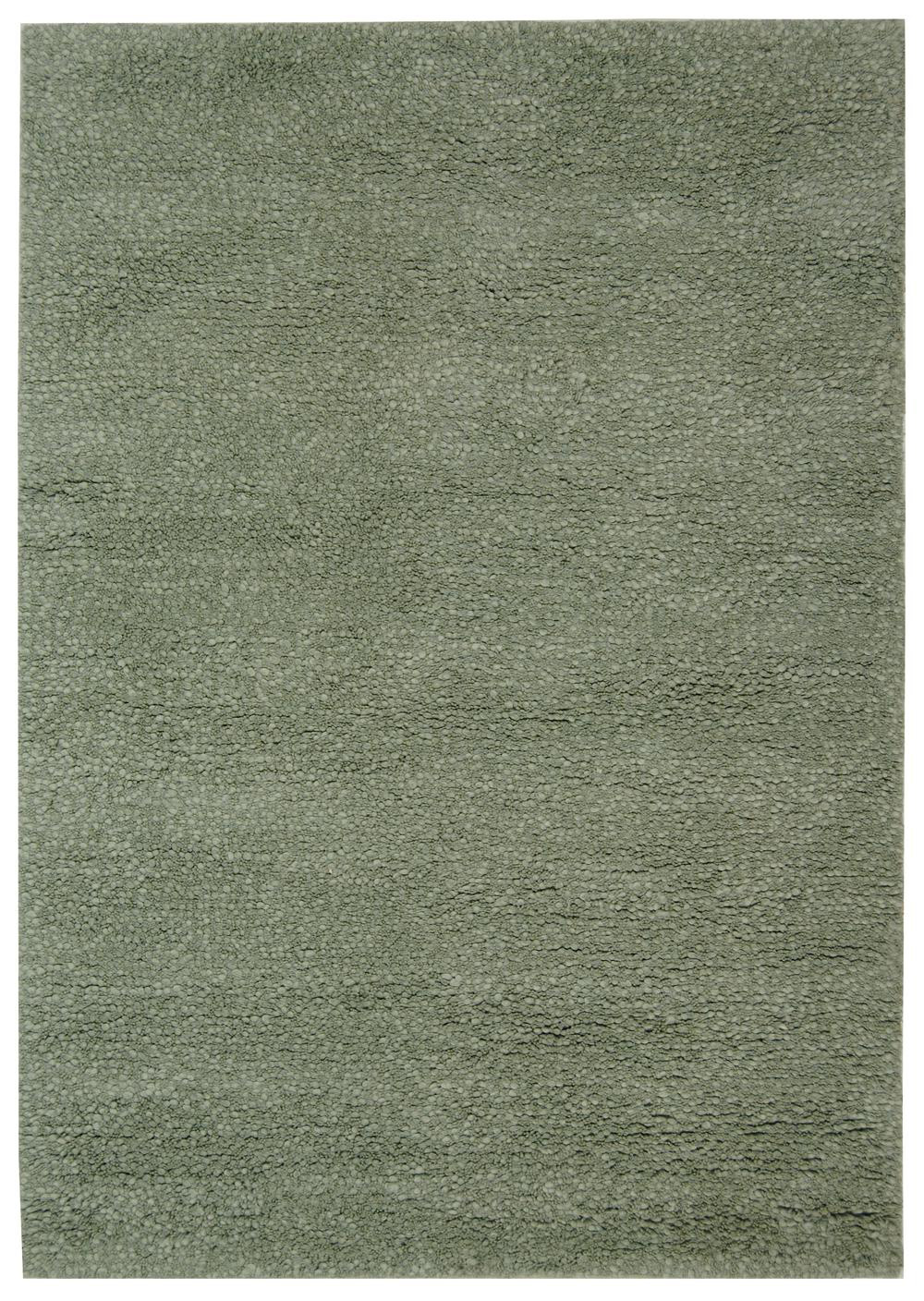 Tribeca
Sometimes, all you need is a solid color area rug that is available in several different sizes and can make your room a little cozier, which is just what the Tribeca line has to offer.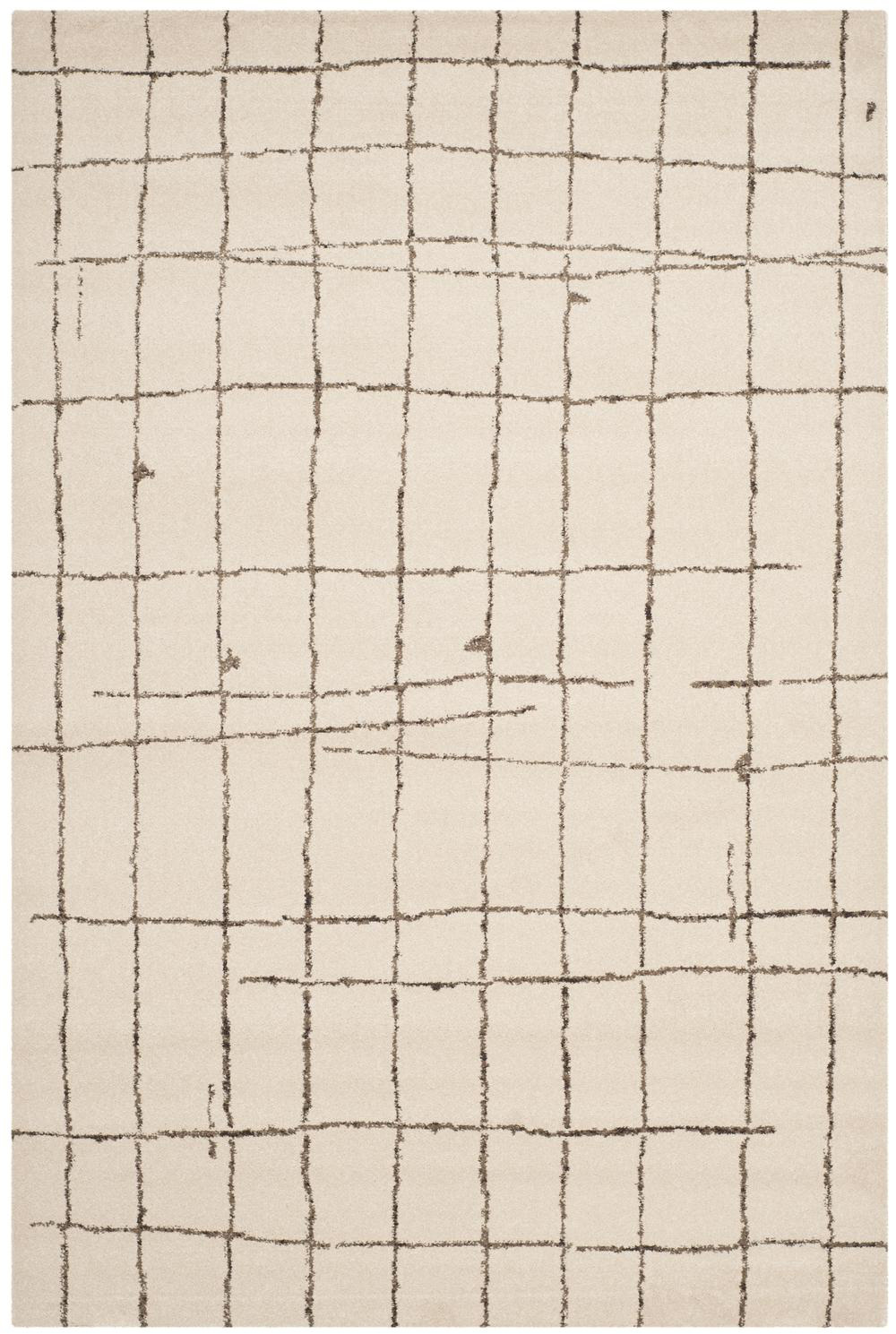 Tunisia
Pick up a unique rug from the Tunisia collection to enjoy simple patterns and neutral colors that combine to give you a unique twist on the contemporary.
Valencia
It can be difficult to find traditional rugs in cool colors, but with the Valencia line, your search for this combination will be over.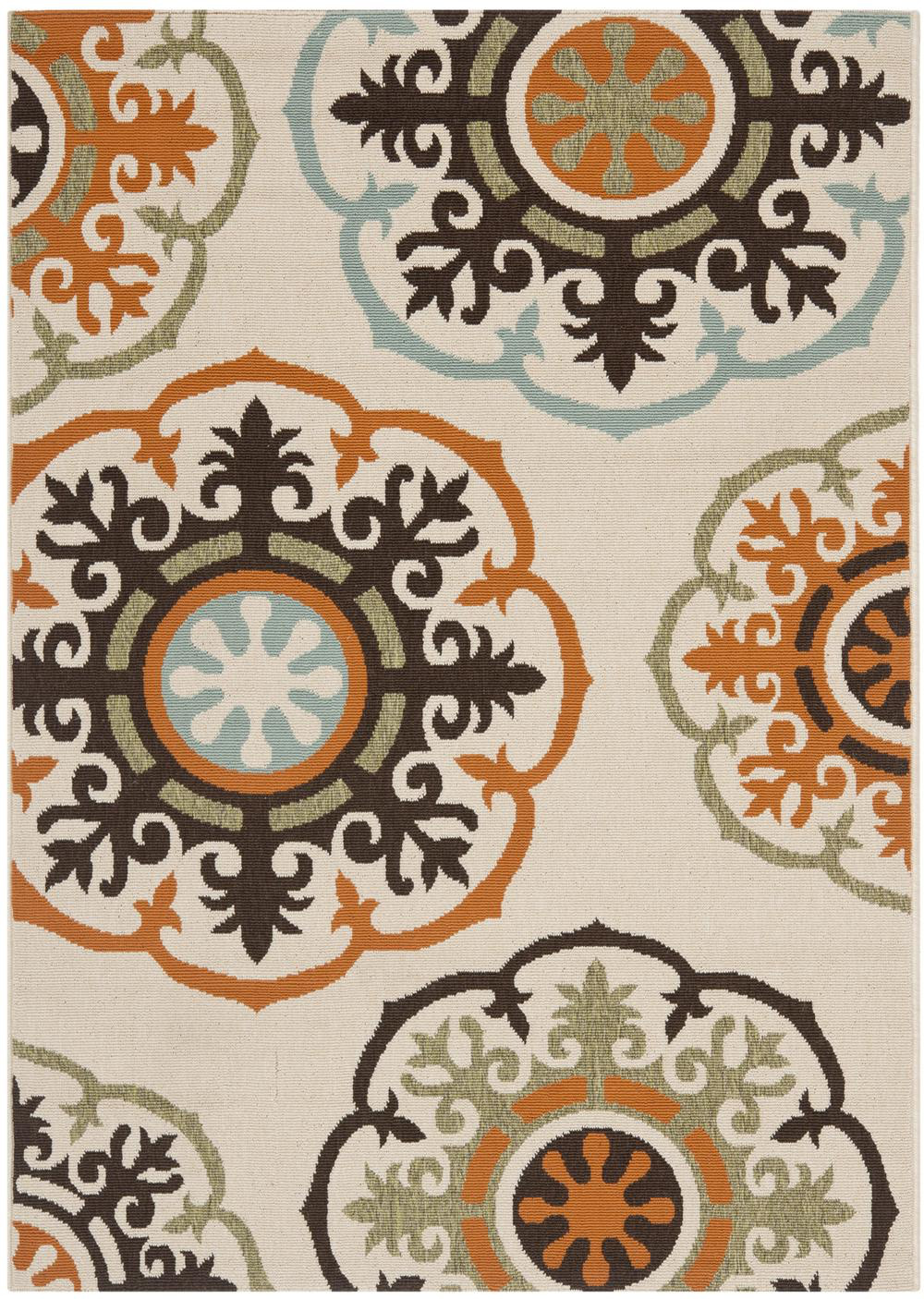 Veranda
Complementary floral prints and neutral geometric patterns abound in the modern to transitional Veranda line.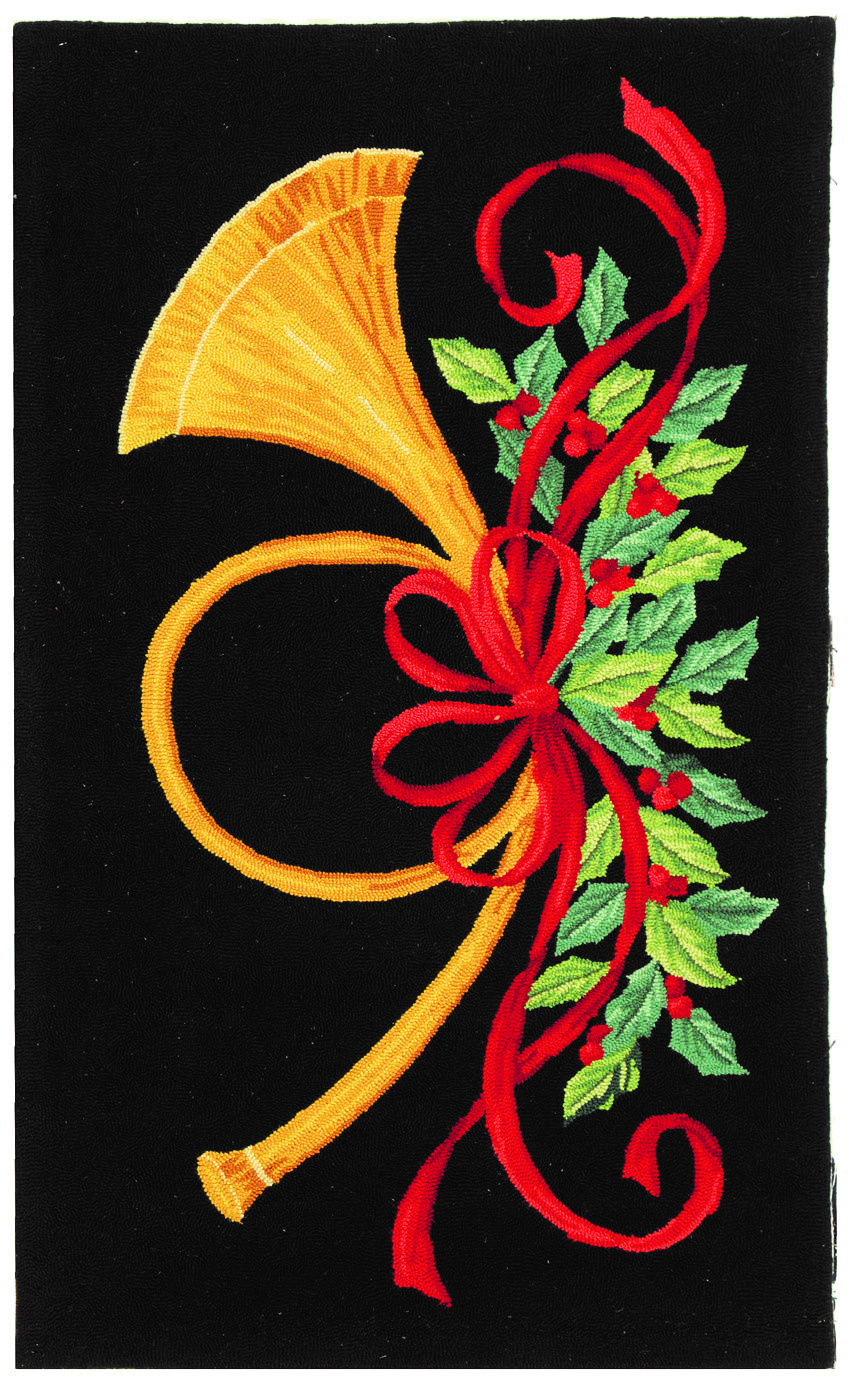 Vintage Posters
Do you want a rug that reminds you of a time long ago, but in a different way than many traditional rugs do? Check out the Vintage Posters line and you may find the unique piece you've been searching for.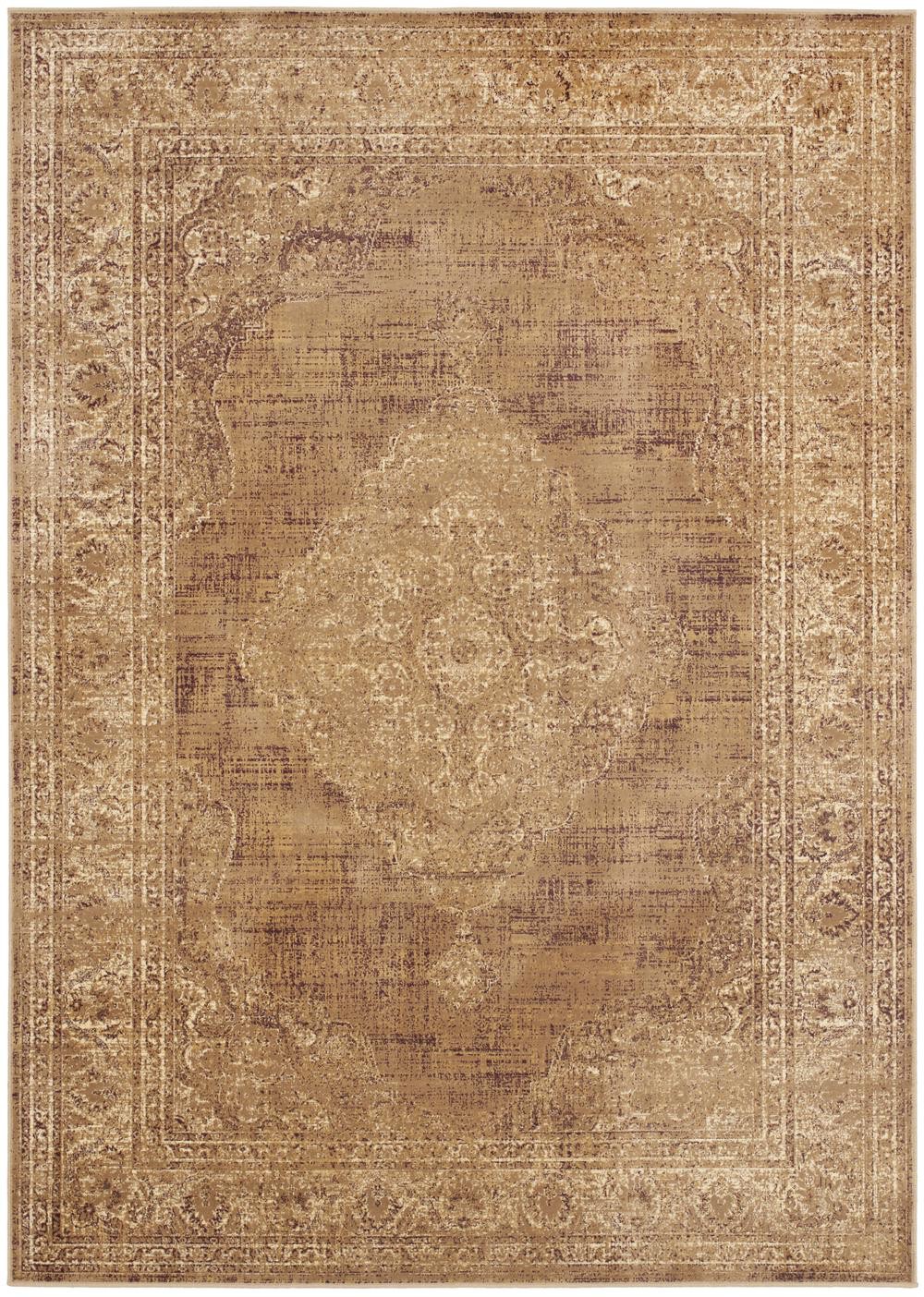 Vintage
The Vintage collection is a vast assortment of rugs in a wide variety of colors and styles, all of which are distressed and meant to look like antique rugs without blowing your budget.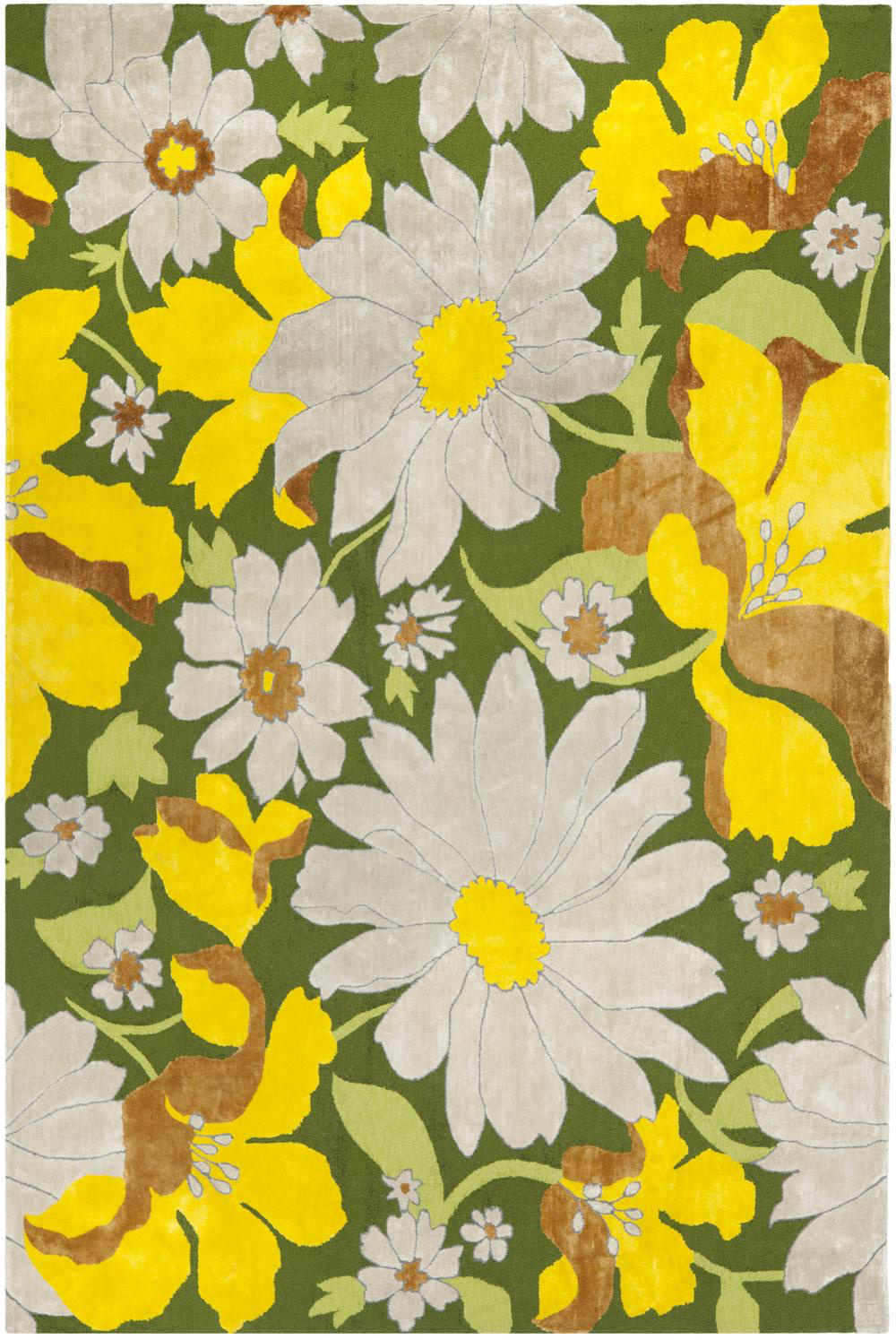 Wilton
The novelty rugs available in the Wilton collection look just as good in a child's room as they do in your favorite casual living spaces.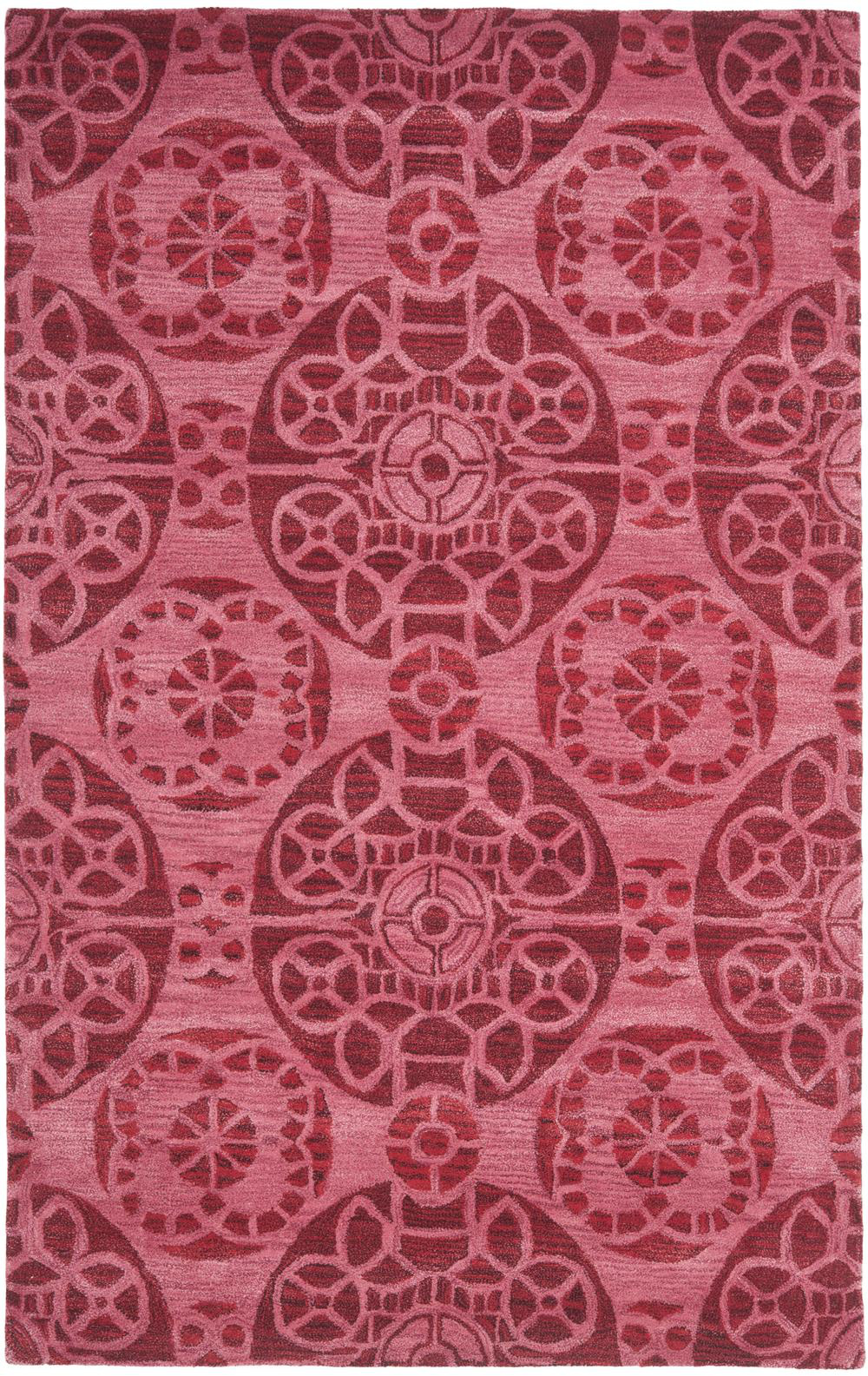 Wyndham
Pick up a transitional rug from the Wyndham line and enjoy traditional pattern elements combined with contemporary bold colors and durability that will make them last a long time to come.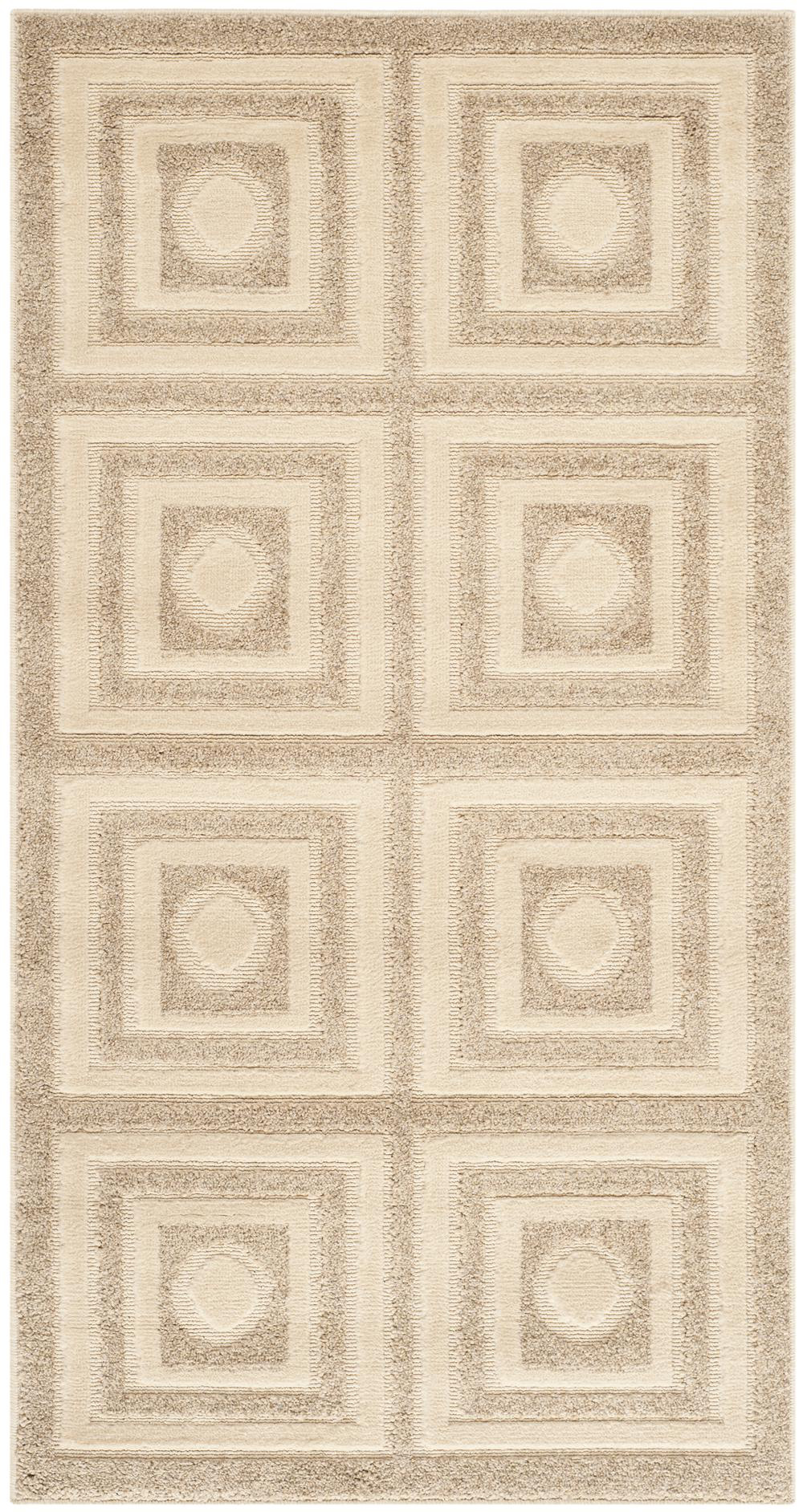 York
The York line is a collection of stylish geometric rugs in solid or two-tone options that will look good in hallways, entryways, and home offices.