Does your home need a burst of beautiful color and style to help bring your spaces together? Do you find yourself wishing you had more going on in your interior décor? Would you like to give your favorite room a pop of excitement by decorating the floor a bit more? With Isaac Mizrahi area rugs you can accomplish all that and so much more. These beautiful rugs add a touch of refinement without having to compromise style or quality. Although many of these are more modern rugs than some of the other brand names available, you can still accomplish several different styles by thinking outside the box and incorporating the Isaac Mizrahi brand into any room of your home.
Isaac Mizrahi Rug Basics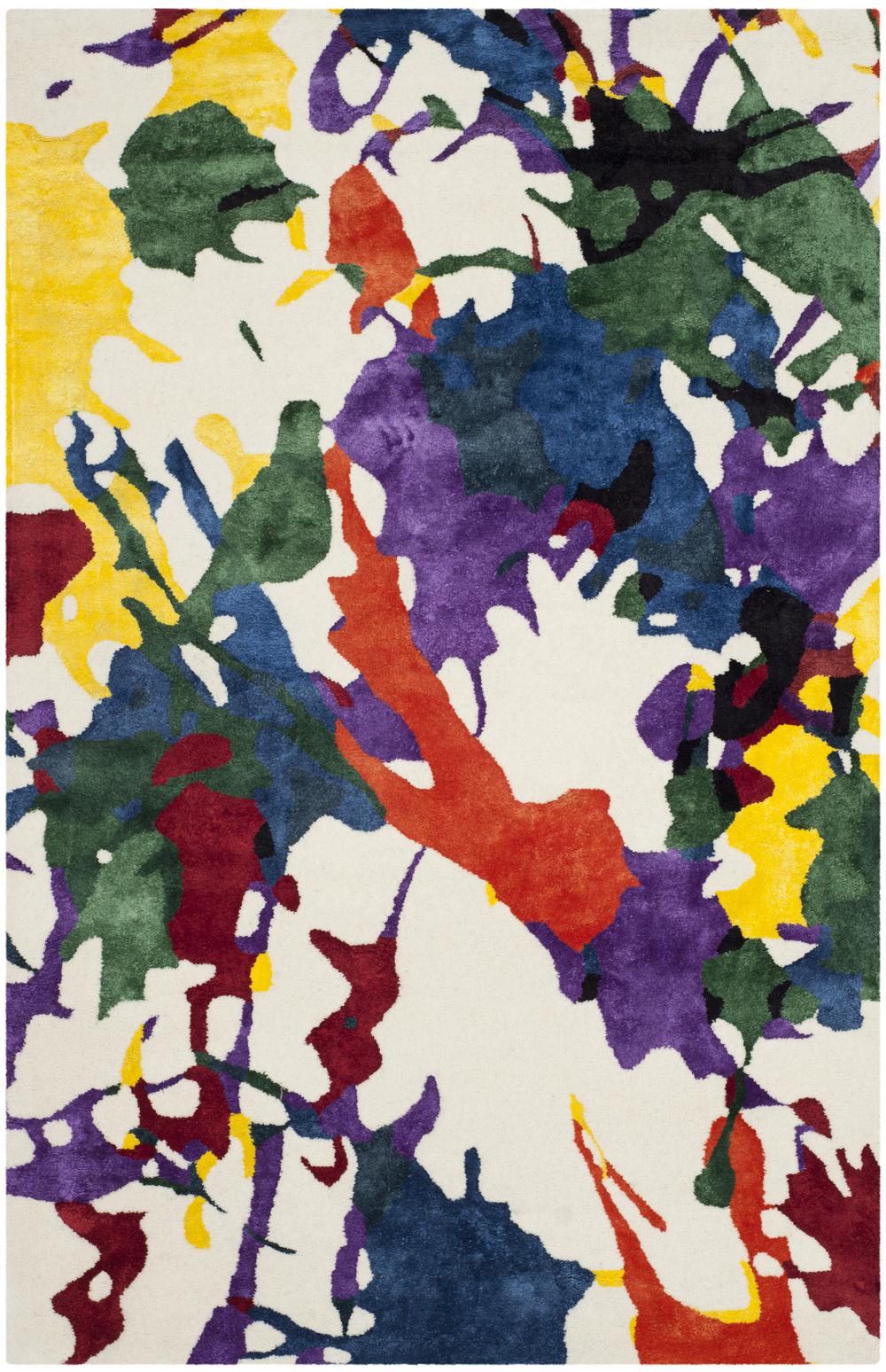 Isaac Mizrahi is well-known in the fashion world, but you might not have been aware of his area rug line until this point. If not, you're in for a surprise! These rugs are available in many different styles, colors, patterns and themes, and the more you shop through the options, the more you're sure to see just how elegant yet whimsical they can really be. These are very colorful pieces that incorporate several of the most common traditional motifs found in area rugs throughout the centuries with modern pops of color to create a beautiful transitional end result.
The rugs from the Isaac Mizrahi line are all either hand tufted or hand hooked, which makes them even more unique and beautiful than they may seem at first glance. They're designed with incredible decoration in mind, and they can be found in colors ranging from the bright and vivid to the more subdued and toned down. Because of this wide variety, you can easily make use of one or more of these discount rugs in any room of your home, regardless of function or style.
Available Materials and Shapes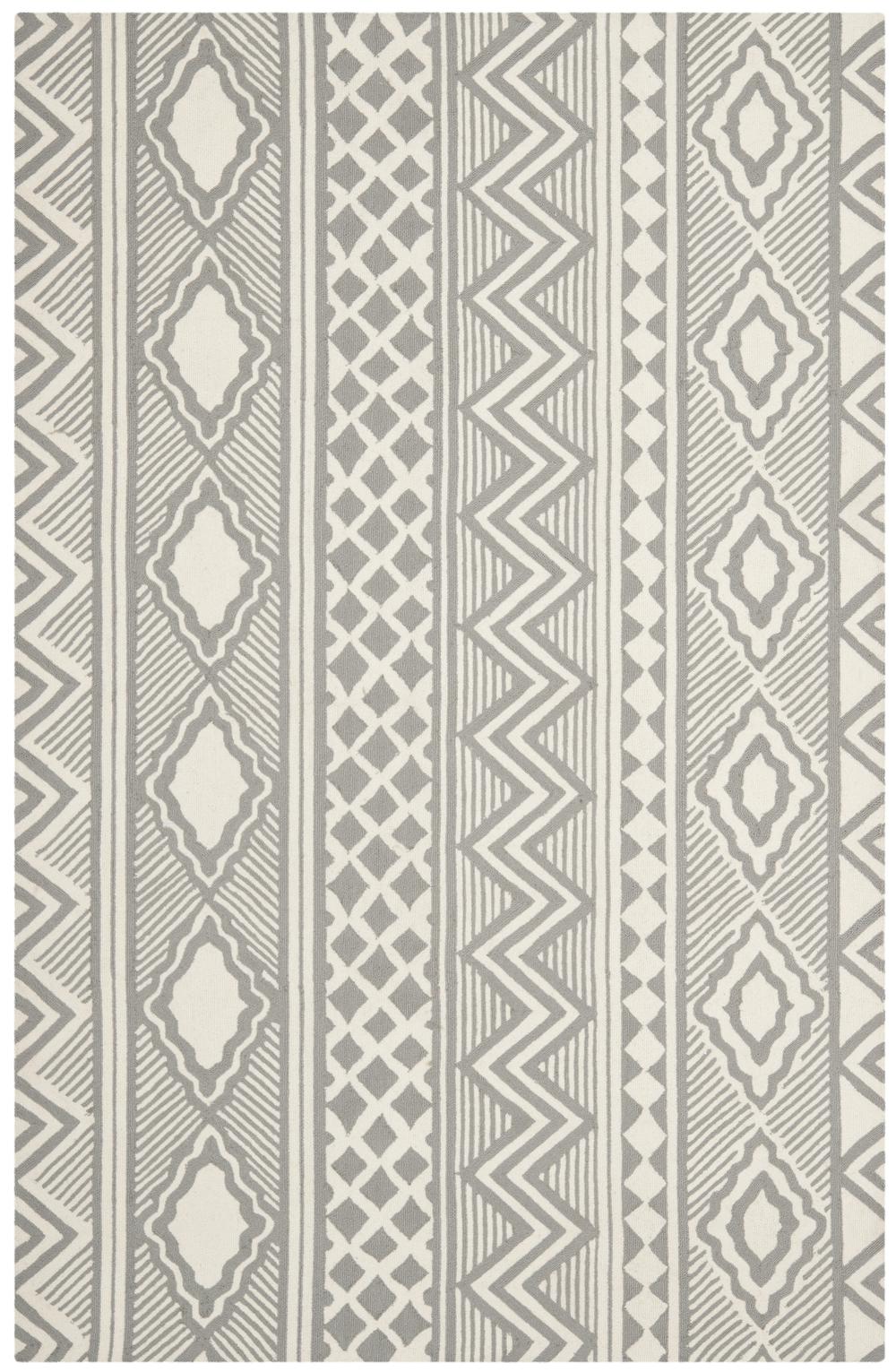 Almost all of the rugs available from the Isaac Mizrahi line are made from high-quality wool that has been hand crafted into beautiful designs that are worthy of any interior space. While a handful of rugs are made of a wool and polyester blend, even these are still very high quality, long-lasting, and incredibly durable as well as soft and comfortable. Rest assured that no matter which rug you choose for your home, you're going to get something that's made out of a material you'll love from the moment you first experience it.
While there aren't a lot of circular rugs available from the Isaac Mizrahi line, there are plenty of beautiful rectangular options if you don't mind sticking to this more traditional shape. Making the most of the common rectangular rug shape helps these rugs bridge the gap between contemporary colors and traditional designs much more fluidly, and this can be a benefit if you're trying to create a transitional space in your home. It's also a big help if you're hoping to use an Isaac Mizrahi rug in a traditional room, too, but don't worry—you can still make a rectangular rug work amazingly well for you even if you want something more abstract and contemporary.
Contemporary Decorating with Isaac Mizrahi Rugs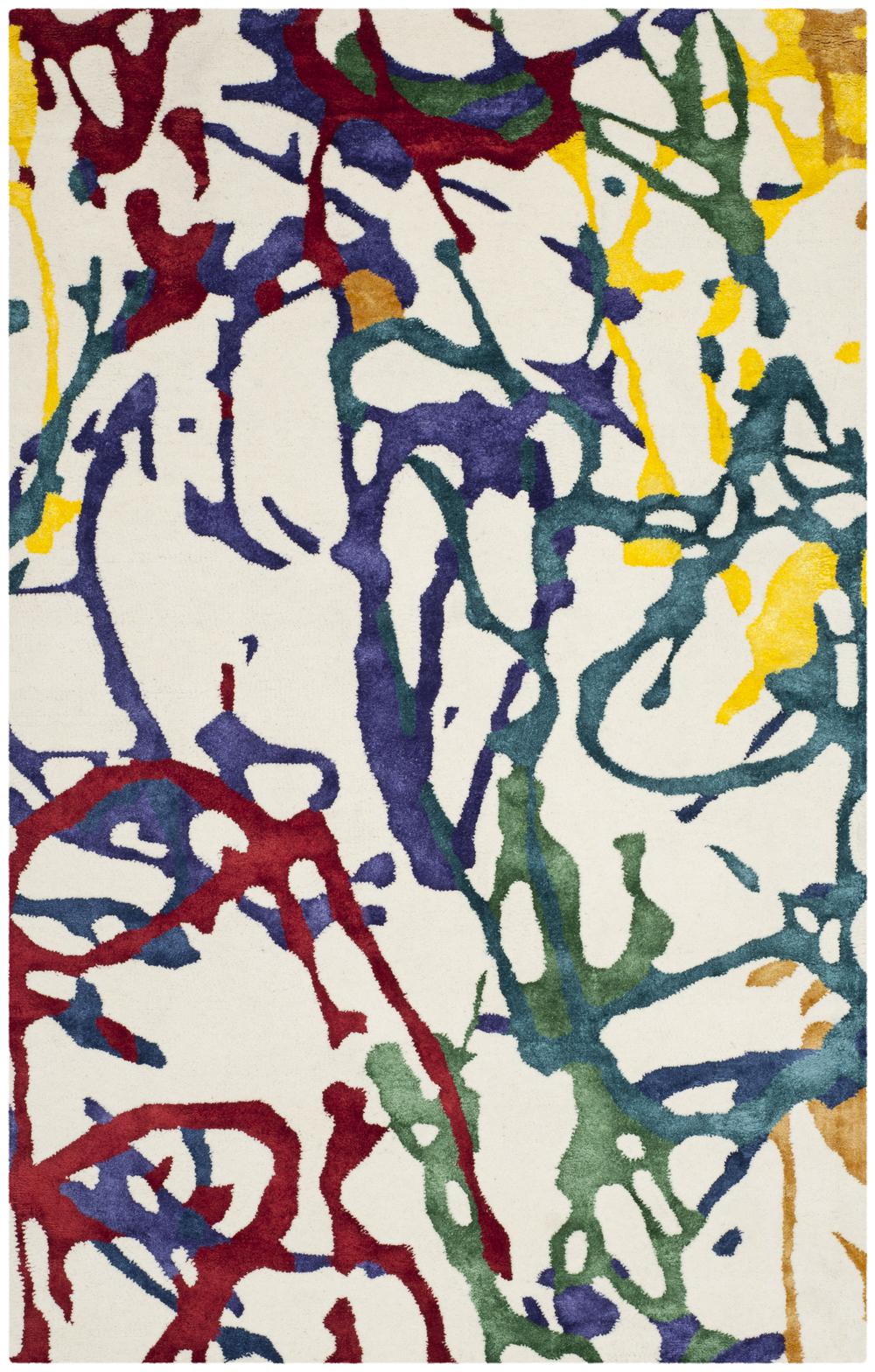 This style is really where this brand of rugs truly shines. There are tons of options to pick from in the contemporary lineup, and one of the best ways to use these rugs in a modern room is to choose one of the abstract varieties. These rugs look like big splotches and stripes of paint in vivid, bright, bold colors set against a backdrop of a more neutral shade. They look amazing in larger sizes as a striking centerpiece to any contemporary living room, dining room, or parlor.
On the other hand, if you're looking for something that works better in a smaller size, choose a yellow rug or a green rug in a large, vibrant floral pattern. Many of these rugs feature single color or two-color floral designs on a neutral backdrop so that the flowers stand out beautifully in any room. Make the most of these rugs in smaller sizes as accent pieces, or make a unique statement with a large one in your bedroom or dining space. Either way, you can stretch your modern style a long way by choosing one of these bold floral selections.
Traditional Uses for Isaac Mizrahi Rugs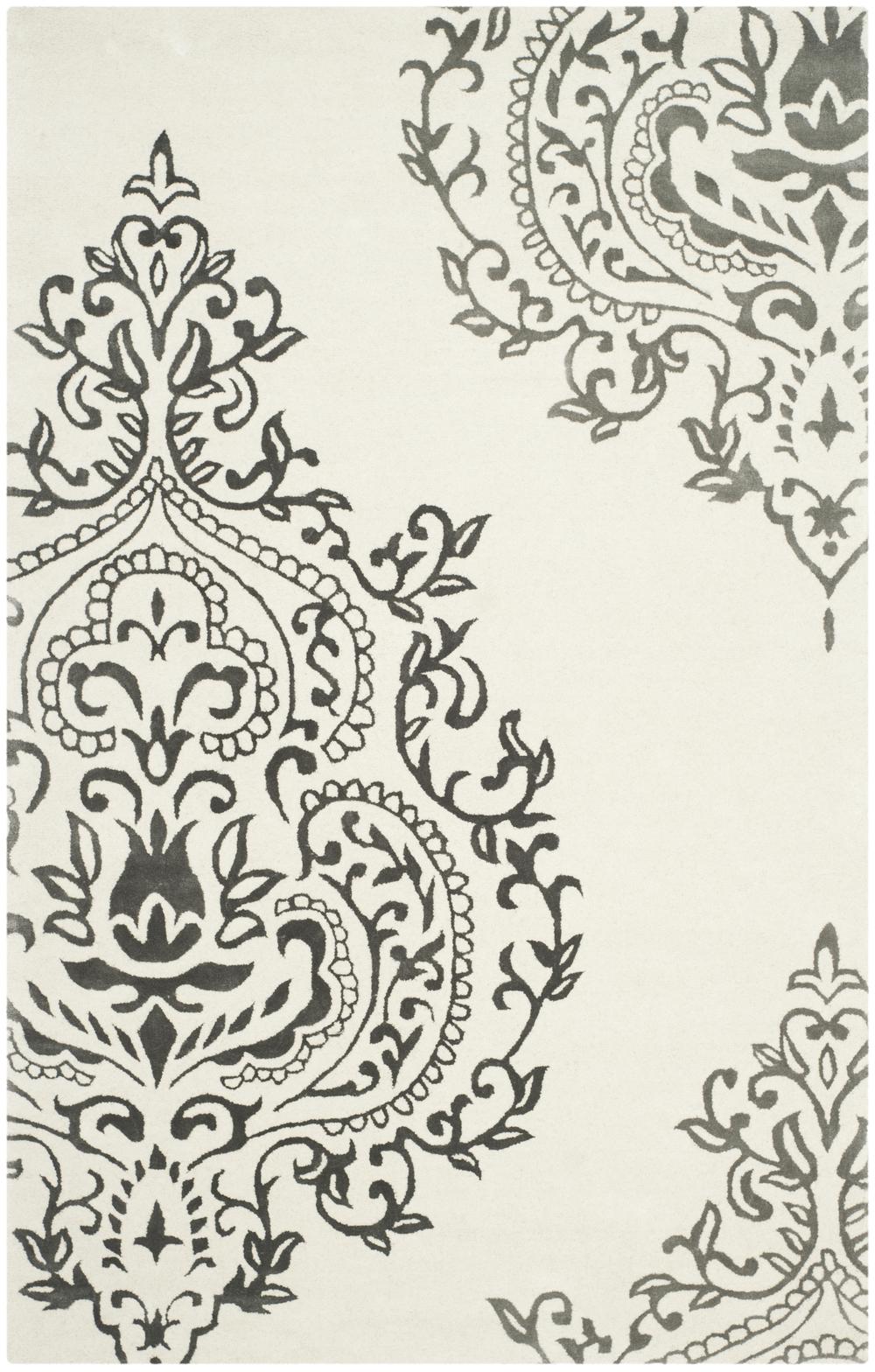 Isaac Mizrahi rugs don't tend to lean toward the more traditional very often, but there are a still a few options for you if you want to stick with this brand name. Just know that your traditional space may skew a little bit toward the transitional, especially depending on the style and colors you choose to work with. However, if you want something completely traditional, you can make it happen with a little ingenuity.
Choose one of the neutral color rugs from this brand if you want something more traditional. Select something in a powder gray-blue, cream, silver, or brown, and be sure to stick to rugs with floral prints or repeating geometric patterns. Stay away from stripes and large floral or abstract prints for the most traditional spaces in your home. Remember that a larger area rug is likely to look better in a traditional space, but you might be able to get away with a smaller one as long as you choose the right type of pattern.
With so many different styles to choose from, it can be tough to figure out the best way to incorporate the Isaac Mizrahi brand into your home, right? But don't worry! There are a lot of options, and no matter what your personal style might be, you're sure to find just what makes your interior design come to life by shopping for a rug from this excellent brand name. Utilize modern rugs in contemporary settings or make the most of some of the more traditional designs available from this brand. If you like, you can always put together something altogether new, unique, and exciting to surprise and delight everyone who visits your home.
Save