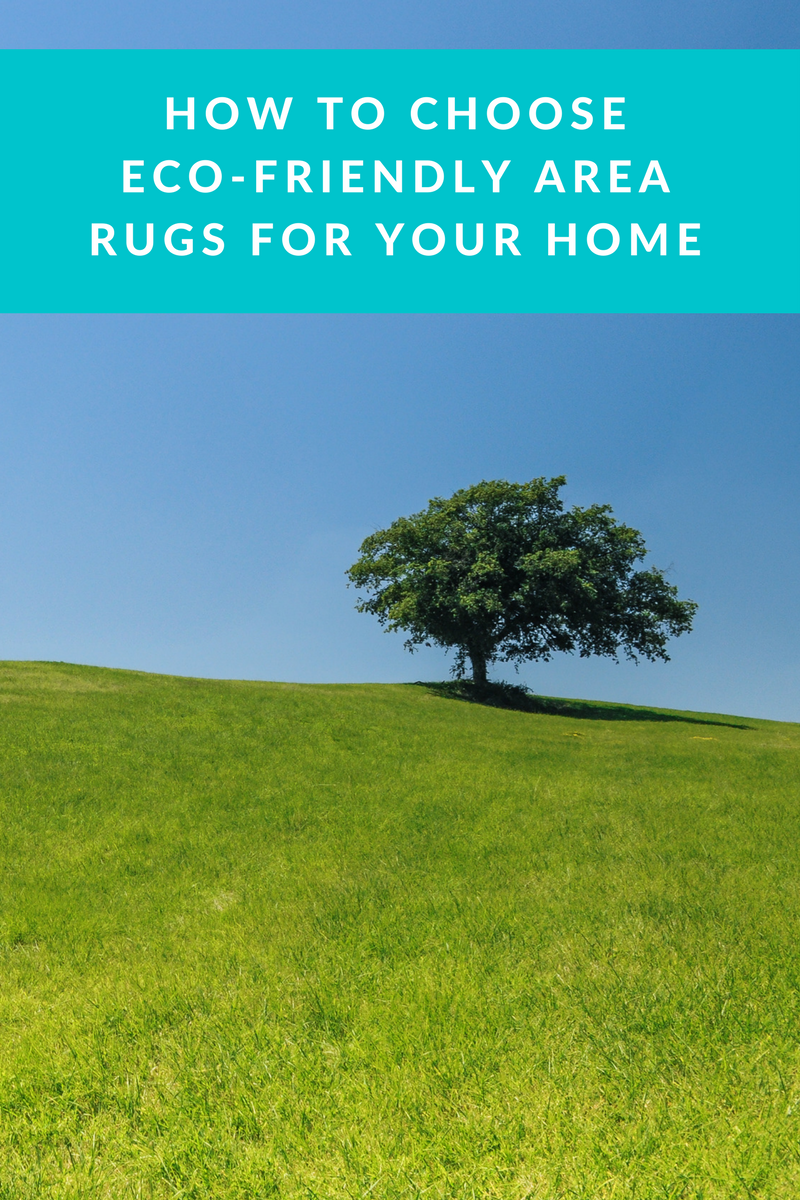 There are many different types of area rugs available on the market today, and the kind you choose for your home might be selected based on one of many different elements. You might pick a rug based on its color or pattern, its style or theme, or even the brand or company that makes it. You might choose a rug based on size or shape, but in some instances, the material from which a rug is made is the deciding factor. If you're the kind of person who chooses to decorate your home with eco-friendly materials whenever possible, you might want to limit your rug shopping to a select few materials to help incorporate this important aspect of décor into your home. With an eco-friendly area rug, you can do all that and so much more. Read on to learn everything you need to know about these environmentally safe and friendly rugs.
Types of Eco-Friendly Materials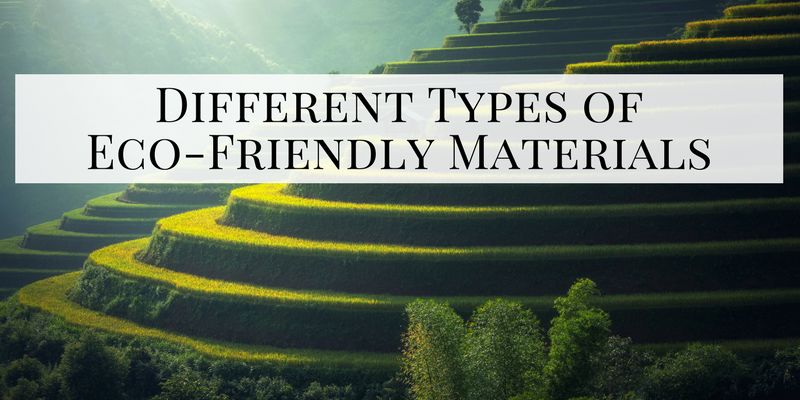 Eco-friendly rugs are available in tons of different materials. When you're looking for a rug that's environmentally safe and produced in a sustainable, eco-friendly way, you have a lot of options to consider. Just remember that there's more to choosing a rug that fits this lifestyle than simply selecting a material that's made of plant or animal products. That's a great first step, but so much more goes into the production of an eco-friendly rug. However, before you concern yourself with all the other elements of this type of home décor, it's a good idea to familiarize yourself with the many different materials you will be looking at when you shop.
Animal products
Although wool is the most traditional material when it comes to area rugs, it's also one of the most popular eco-friendly options out there. Wool is all-natural and comes from sheep, so it's very safe and a great choice for anyone who's concerned with bringing manmade materials into their homes. Most people aren't allergic to wool, so it's also a good option for a rug in your baby or child's room. Silk is another wonderful animal-based all-natural fiber that comes from a particular type of insect. Although silk is very expensive, it can be a beautiful and elegant way to bring your love of eco-friendly decorating into your area rug choices. Remember, however, that both wool and silk may not always be produced in a sustainable way.
Plant products
If you prefer to work with more sustainable plant products instead of animal ones, you have a lot of options available to choose from. Many plant-based fibers have a similar texture, and the majority of these tend to be a little bit more scratchy than other types of fibers. These materials include jute, sisal, seagrass, and hemp. Cotton is another type of plant-based natural fiber that may be much softer than these other materials. Sometimes, you can find blends combining cotton with sisal or seagrass to create a softer and more durable final product.
Recycled products
There are many types of cheap area rugs available when you take a look at recycled materials. This is a unique way to be eco-friendly in your décor choices, but it might not be for everyone. For example, you might find rugs woven out of recycled rubber from tires, old flip-flop sandals, and other similar products. These are eco-friendly choices in that they are good for the environment, but they might not be what you're looking for in your home due to the emissions this material may give off. Repurposed scraps of cotton may be a better way to use recycled products in your home décor.
How are Eco-Friendly Rugs Made?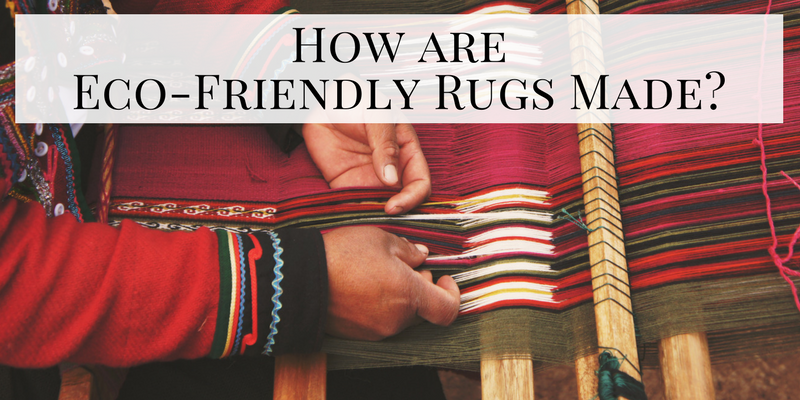 You can find eco-friendly rugs made in several different ways, and the method by which they are created usually has something to do with the type of material they're made out of. Some types of eco-friendly materials are a little stiffer than others, which means they aren't able to be used for certain types of rug weaves. However, when shopping for an eco-friendly rug, you don't have to be limited at all in terms of weave or style. You can find some of these rugs in every type of weave imaginable. Whether you're looking for a handmade rug or something machine made, you can find it in an environmentally friendly option.
Handmade
Cotton, silk, and wool are the most common eco-friendly materials when it comes to handmade rugs. These rugs may be hand loomed, hand hooked, hand tufted, or hand woven. No matter which process they undergo, when these materials are used for handmade rugs, the result is truly something stunning and beautiful. They're most commonly found in rectangle and square shapes, but you can also find round and oval handmade rugs. Braided rugs are another common type of handmade eco-friendly rug, and this type is more likely to incorporate the stiffer fibers such as hemp or jute, as well.
Machine made
It's easy to find machine made rugs incorporating all different varieties of eco-friendly materials. Even the rougher, coarser textured materials such as jute, sisal, and seagrass can be easily manipulated into beautiful natural rugs through the use of a power loom. These rugs are usually available in rectangle and square shapes, and it may be less common to find round or oval eco-friendly machine made rugs.
How do Eco-Friendly Rugs Help the Environment?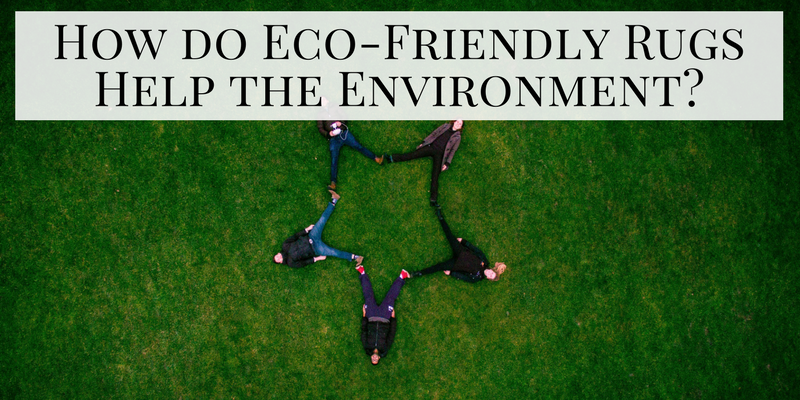 People choose eco-friendly rugs for a variety of different reasons. In some instances, it's because these rugs are good for the environment as a whole, and in others, it's because they're good for the environment in an individual home or building. Whichever reason you choose to use an eco-friendly rug, you can expect to get a ton of great benefits from incorporating one or more of them into your designing plans. Check out this list of reasons why these rugs are sure to be a great choice for you, your home's environment, and the earth as well.
Good for landfills
Every year, thousands of rugs end up in landfills around the world. When these rugs are made from synthetic materials, there's nothing they can do but sit there, seeping and leaching toxic chemicals into the groundwater and eventually contaminating the surrounding environment. Although the overcrowding of landfills is a problem regardless, when discarded area rugs are made of all-natural materials, they can decompose normally and naturally without causing harm to the environment. This is much safer for the plants, animals, and even people who live nearby.
Sustainable practices
Many types of eco-friendly rugs incorporate sustainable practices into their production from start to finish. These rugs are made by companies that care about the fuel they use for their factories, the wastewater they have to dispose of, and even the glue they use to put their rug backing together. However, some companies don't spend as much time thinking about these practices, so it pays to do a little digging and find out about the way different eco-friendly rug companies operate if sustainable practices are an important part of the choice for you. While you're looking, be sure to check out how they dispose of any products they are no longer using, too. Sometimes, this can be done in a very dangerous way that can be harmful to the environment. In other instances, some of these companies may not treat their workers very well or may offer poor factory conditions for employees. Don't be afraid to look around for more information about sustainable rug making practices.
Easy to clean
Another great way these rugs help the environment is by remaining easy to clean. You won't have to rely on harsh cleaning chemicals or on taking your rug to a dry cleaner that uses very toxic chemicals in their operations when you have a rug you can quickly and easily scrub at home with just a little water and maybe some simple soap. Especially when you choose a material like hemp or jute, you'll usually only need to scrub your rug with a fine bristle brush and some warm water to get most stains and ground-in dirt out.
Decorating Ideas for Eco-Friendly Rugs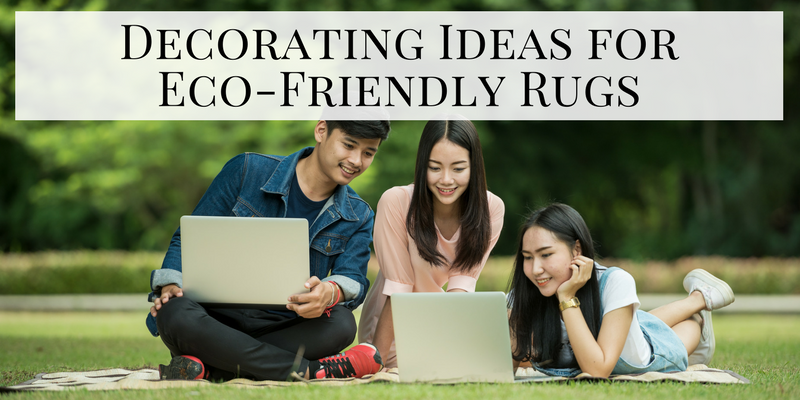 You never have to feel limited by design options when choosing the right decorating ideas for your eco-friendly area rugs. Just like with all other types of rugs, these rugs fall into the categories of traditional, transitional, or contemporary. Choosing the right rug for your room depends entirely on the type of style and theme you're looking to create. Check out the following tips to help you figure out the best rug for your needs.
When choosing environmentally safe materials is an important aspect of your home shopping, you have a lot of options when it comes time to choose the right rug for any room in your home. Discount eco-friendly rugs are widely available and come in many different sizes, shapes, materials, and styles to help you put together the room you've always dreamed of. Your interior and exterior spaces will truly come to life when you incorporate one of the many eco-friendly rug materials into the beautiful textures you're working with, and your friends and family are sure to be impressed by your ability to incorporate your eco-friendly lifestyle into everything you do.