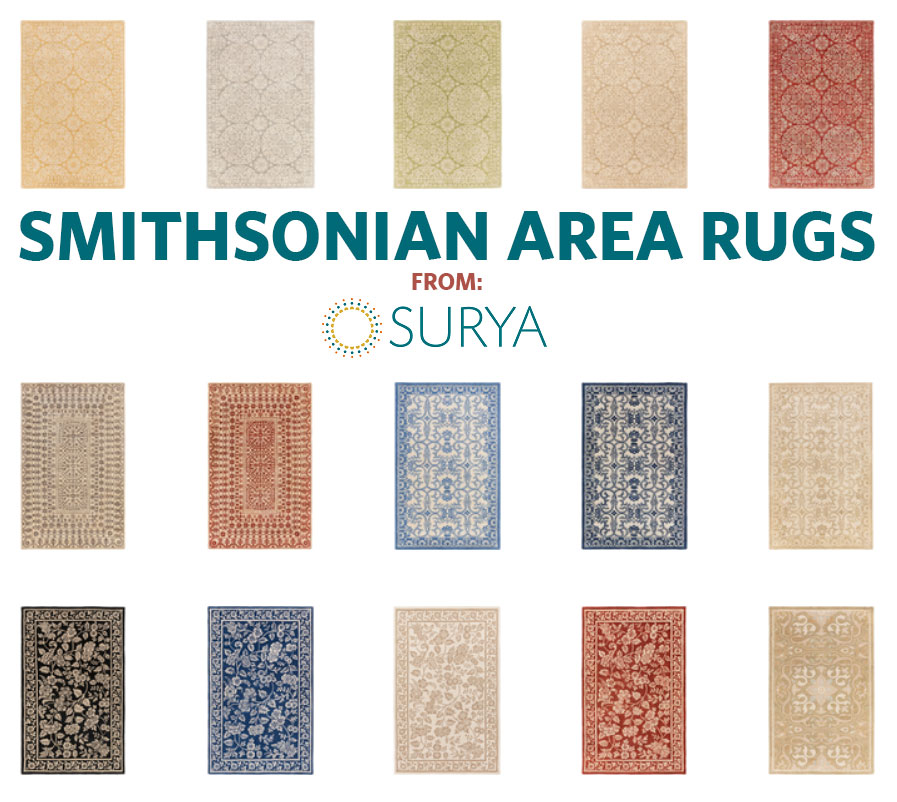 When you want a truly unique line of area rugs that look amazing in any part of your home, the Smithsonian brand is here to help you! These rugs from Surya are elegant and elaborate pieces of textile art that are sure to become a stunning and beloved part of your home's décor as soon as you bring them home. This line encompasses a lot of home décor, so it doesn't focus solely on area rugs. However, the rug designs available from the Smithsonian brand are all incredible show-stoppers that are sure to turn your head when you do your cheap area rugs shopping. If you're looking for great discount rugs that will make your home really come together, this is a great place to get started.

Smithsonian Rug Basics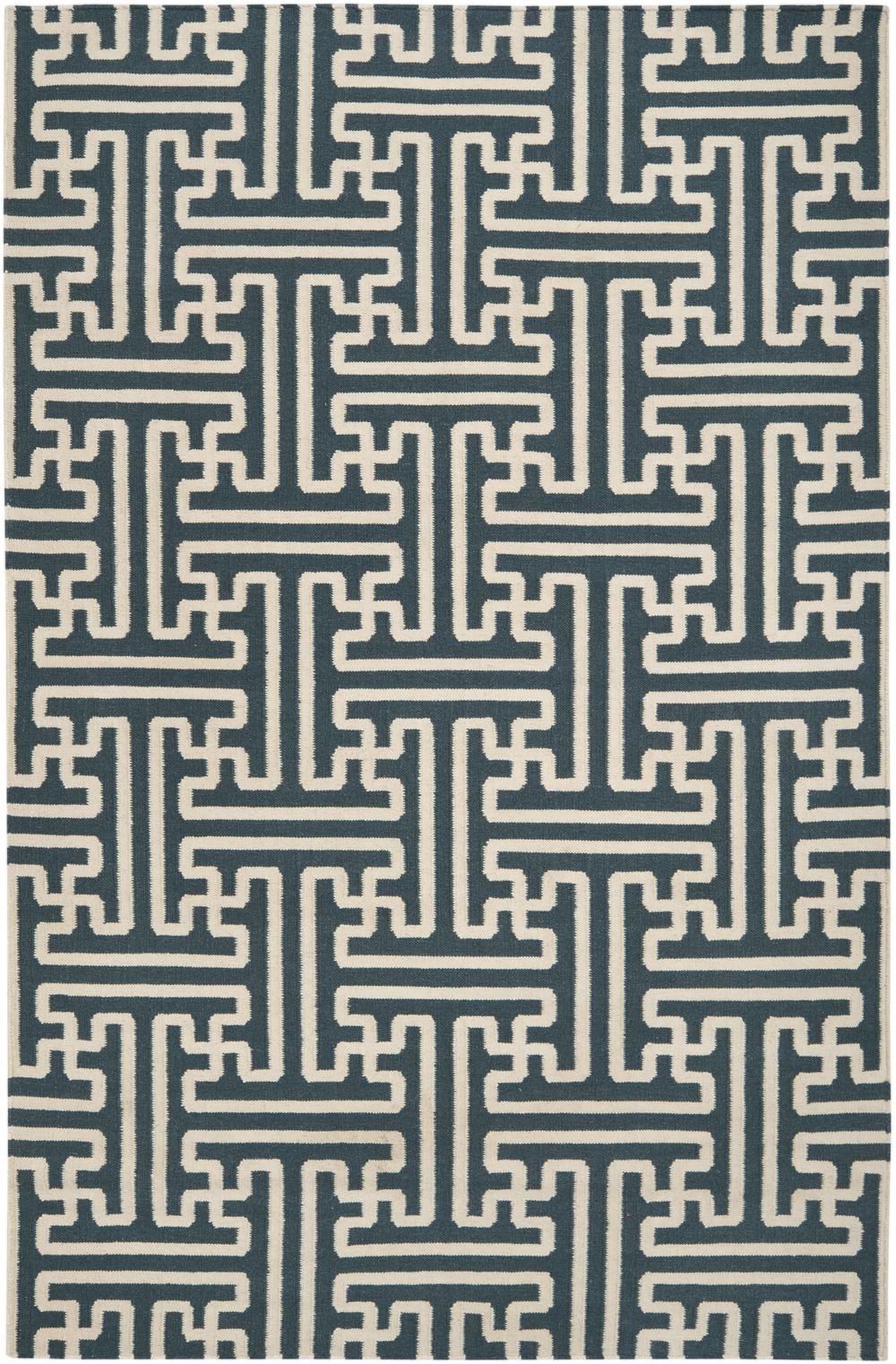 There's something really unique and original about the rugs from the Smithsonian area rug line, and the more you shop around and look at the different patterns, colors, and designs available, the more you're sure to see what a difference this line really makes. These are truly surprising textiles that feature designs that withstand the test of time. Many of the patterns on these rugs are inspired by beautiful, elegant, and awe-inspiring pieces that can be found in the Smithsonian's museum collection. When you bring home a rug from this brand, you'll be decorating your interior space with something inspired by important pieces of history throughout time.
Of course, there's more to these rugs than just beautiful antique designs. One of the most interesting things about this line is its ability to combine these patterns with a more modern and contemporary look and feeling. Although many of these rugs may look very traditional at first glance, there are lots of little contemporary aspects to each of the patterns available from this brand. You might even find the perfect rug to help you subvert all expectations in your home and create a stunning interior space that stands out from the rest of the crowd.
Available Materials and Shapes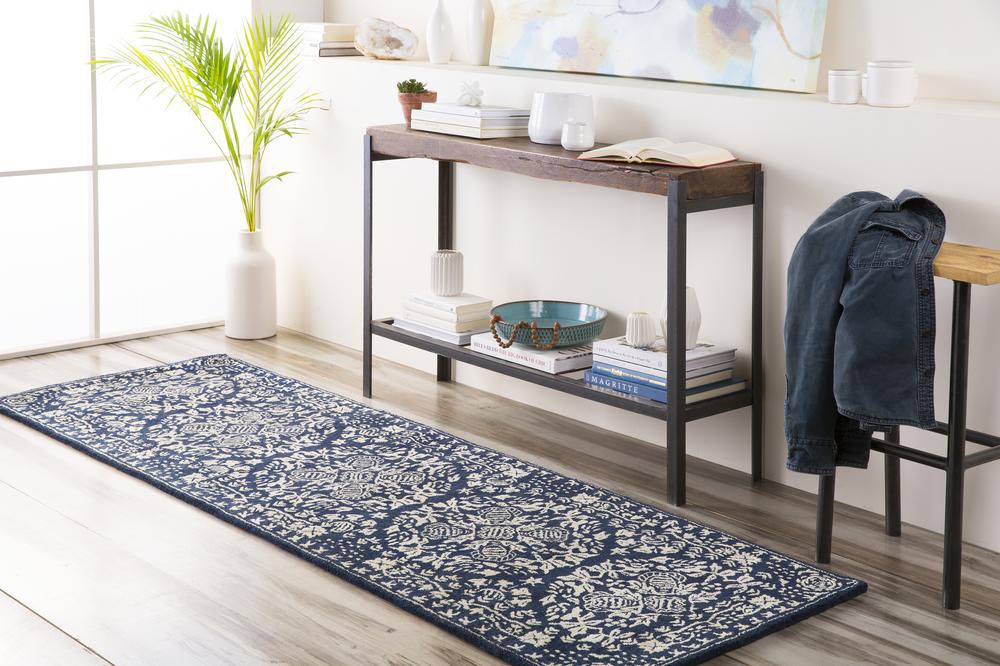 The rugs available from the Smithsonian brand are made of high-quality all-natural wool, which makes them soft and sturdy while allowing them to stick to tradition as much as possible. There are no wool blends at work in this brand, so you're sure to get something elegant and lovely that can withstand the test of time in your home. Of course, this does mean that you're a bit more limited in terms of material selections, and there's nothing that can be used in outdoor decorating from this line. With that said, though, you're sure to find just about anything else you're looking for from the Smithsonian line.
These rugs come in a few different shapes and sizes to help you make your room work perfectly for your needs too. While rectangular rugs are the most common in this line, as with most, you can also find runners and a few round area rugs here, too. You'll discover a few options in most size ranges as well, so you don't have to worry much about whether or not you can find a rug that fits into your room perfectly.
Contemporary Decorating with Smithsonian Rugs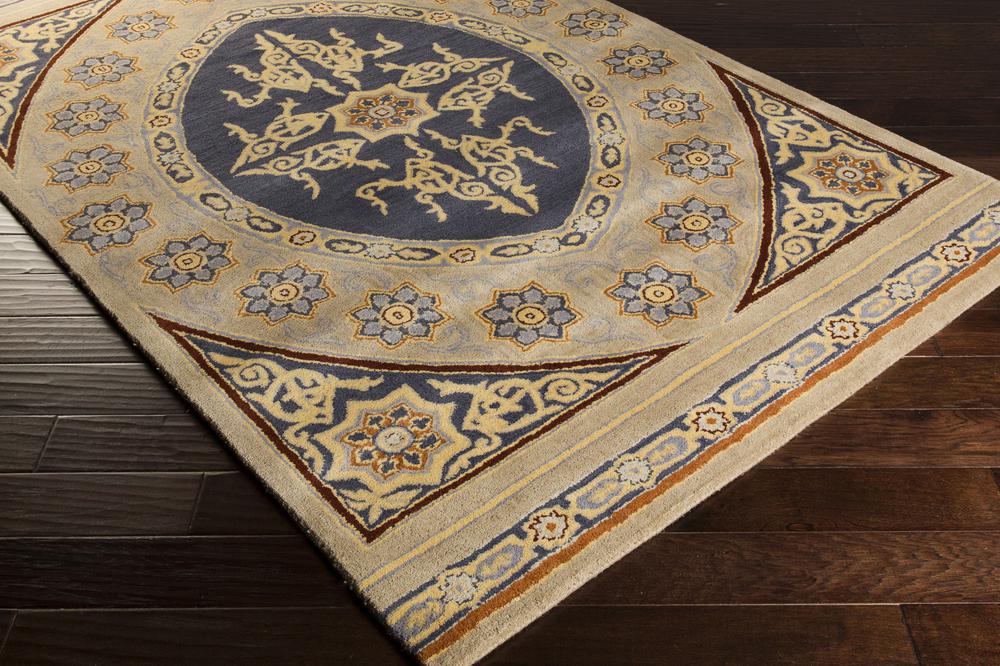 Some of the rugs available from the Smithsonian line are truly incredible pieces worthy of placement in a contemporary space. While many modern rooms rely on bright, vivid colors like yellow, orange, purple, or red, when it comes to the Smithsonian rug line, you can get a great contemporary style out of slightly more muted tones. For example, you can choose a bold floral pattern that's truly striking in its use of earth tones and complementary monochrome shades. There's no reason why you can't put together something really modern while sticking to somewhat more traditional colors in the process.
Remember that the size and shape of your rug can help create a great contemporary space, too. Circular rugs always look a little more modern than rectangular options, while squares and runner rugs can achieve the same appearance. Pick smaller rugs for more modern looks. Think "accent piece" when you're trying to choose how to make a modern room work for you, unless you're trying to go for something very dramatic and stunning.
Traditional Uses for Smithsonian Rugs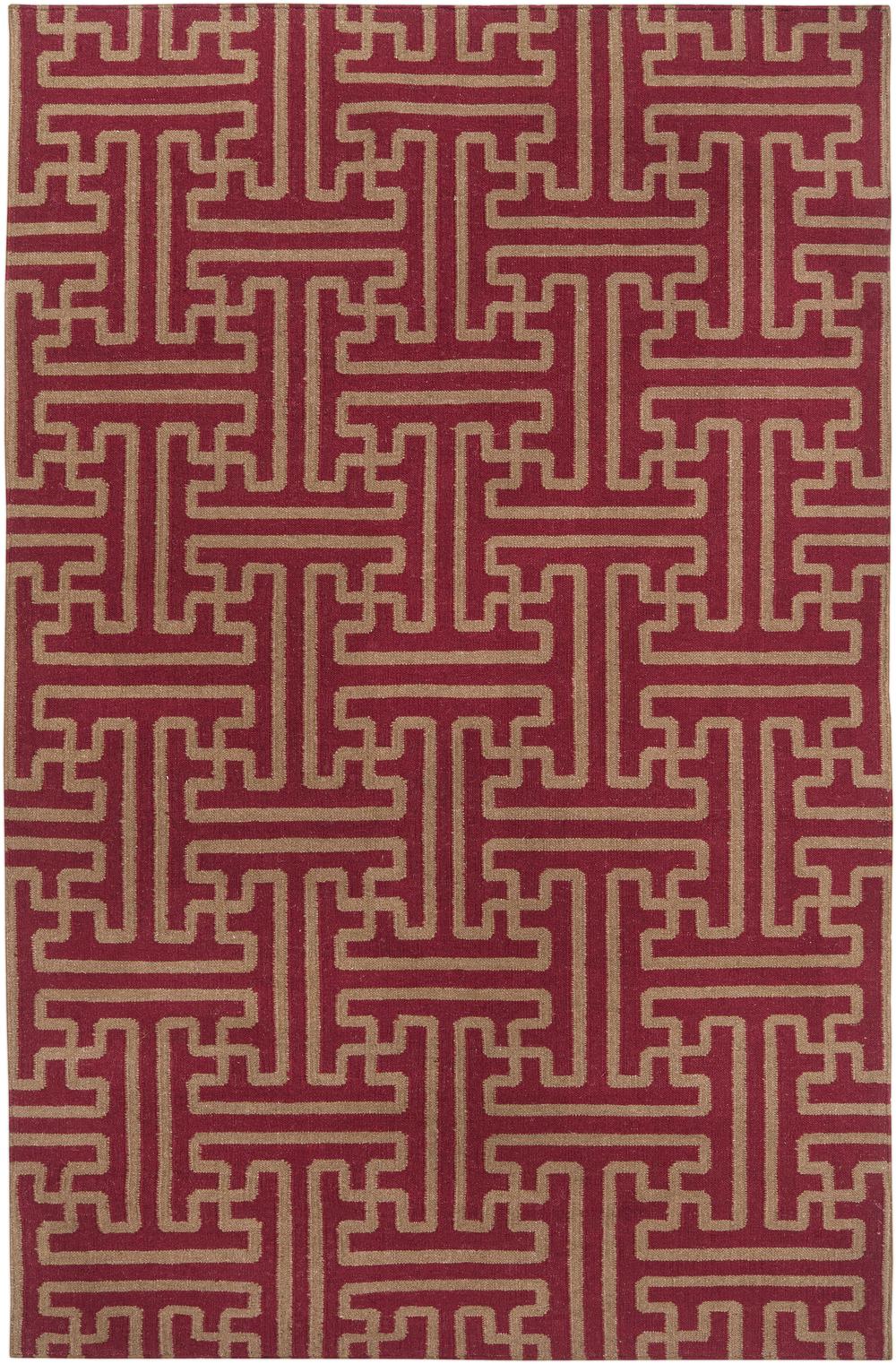 Many of the most beautiful patterns available from the Smithsonian rug line are very traditional in their appearance, so if this is the type of room décor you're working with, you've definitely come to the right place. These rugs feature patterns that are reminiscent of ancient oriental rugs, and many of them include intricate designs and colors that are commonly found in antique rugs as well. One of the most beautiful and elegant traditional rugs available from this line is the Surya Smithsonian SMI2113 area rug, which combines a simple white background with deep navy blue geometric and floral patterns to create an incredibly beautiful piece that hearkens back to a time long ago.
If you prefer not to decorate with such a limited color palette, however, you can always choose one of the beautiful rugs available in more neutral tones like brown, cream, and gold. These rugs look great in any traditional room, even if you choose a smaller accent piece as opposed to the more common centerpiece rug that is usually found in this type of design. No matter what size rug you choose, if you're going for a traditional space, be sure to let the rug carry the décor as much as possible, and choose furnishings to match this important piece of your room.
The Smithsonian line is a unique take on affordable area rugs that add a touch of class, culture, and sophisticated style to your home. No matter which type of rug you choose from this brand, you're sure to be pleased with the results. These rugs tend to be a little more abstract than some of the others you might find when you go shopping, but even so, you can find a lot of incredible traditional, transitional, and contemporary options when you take a look through their offerings. Find what you're looking for and so much more from the Smithsonian line of area rugs!
Save
Save