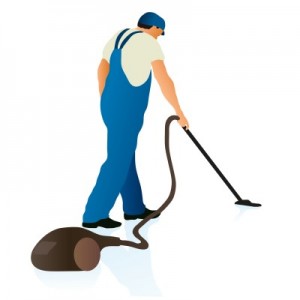 Like many goods and services in the United States, cost and pricing can vary depending on where you live. For example, my best friend out in California is used to paying around $1.00 more per gallon of gas than I do here in the Northeast. The cost of cleaning your area rugs can vary just as much depending on where you live.
Most can be cleaned at home, by hand. It usually doesn't take more than a little know-how and a vacuum cleaner to keep the majority of them clean. However, if you own antique versions, have pets or children, or they see a lot of foot traffic, it might not be a bad idea to have them professionally cleaned at least once per year. I took a look around at what the costs are in various regions of the US to have them professionally cleaned and also what goes into the professional rug-cleaning process.
First off, a reputable rug cleaner should be adept at removing pet stains and odors, do fringe repair and replacement, and the replacement of padding in older or worn floor coverings. The cleaner should first inspect them for stains and worn areas that need to be repaired. Back at the cleaner's location, they will then be placed into a special machine that will remove dust and dry particles from its fibers. This machine uses a stainless steel bar to beat them up to 2200 times each minute without damaging its sensitive fibers. Next, they will be placed into a specialized washing machine that applies a rug cleaner to wash it. It's then rinsed and placed in a centrifuge to remove the majority of the water. Finally, mild heat is applied to continue drying and softening it up.
Here's how much a cleaning such as this might cost according to region:
Western USA:
A typical California cleaning company charges a $99 minimum to visit your home, inspect your rug, and take it back to their location for cleaning. Many companies will charge a base rate according to the rug's square footage. Once the minimum price has been met, this rate can vary from $1.50 per square foot to $5.50 per square foot for the finest of silk rugs.
Eastern USA:
In the East, expect to pay anywhere from $35 to $400 depending on the type of service you choose. The lowest cost will get you a basic cleaning service and you'll be expected to drop off and pick them up at the company's location. As you add on services, some companies will come and pick them up and deliver it back to your home once it's clean.
Southern USA:
Area rug owners in the South can expect to pay as little as $25 for cleaning services or be charged according to their it's's square footage. Many companies that I researched in the South ask that you call ahead to discuss pricing because the sensitive nature of different materials.
Midwest:
Many of the cleaning companies I researched in the Midwest wanted to see it before providing an estimated cleaning price. However, the majority of these companies also offered a coupon to help with the quoted price.
Southwest:
Depending on the type and the material it's made from, rug owners in the Southwest should expect to pay anywhere from $0.75 per square foot for a basic, one-sided cleaning to $3.50 per square foot for a thorough cleaning and inspection that may include free pick-up and delivery.
Remember that there is a lot of competition when it comes to rug and carpet cleaners. Always check the cleaning service's website to see if they offer a discount or coupon. If you don't see one, don't be afraid to ask if they're running any specials or offering a discount that you might be eligible for. Choose a cleaning company that uses safe, non-toxic chemicals. This is not only advisable if you have pets, young children, or a person with allergies in your home, but also a great idea to prolong the life of your rug.