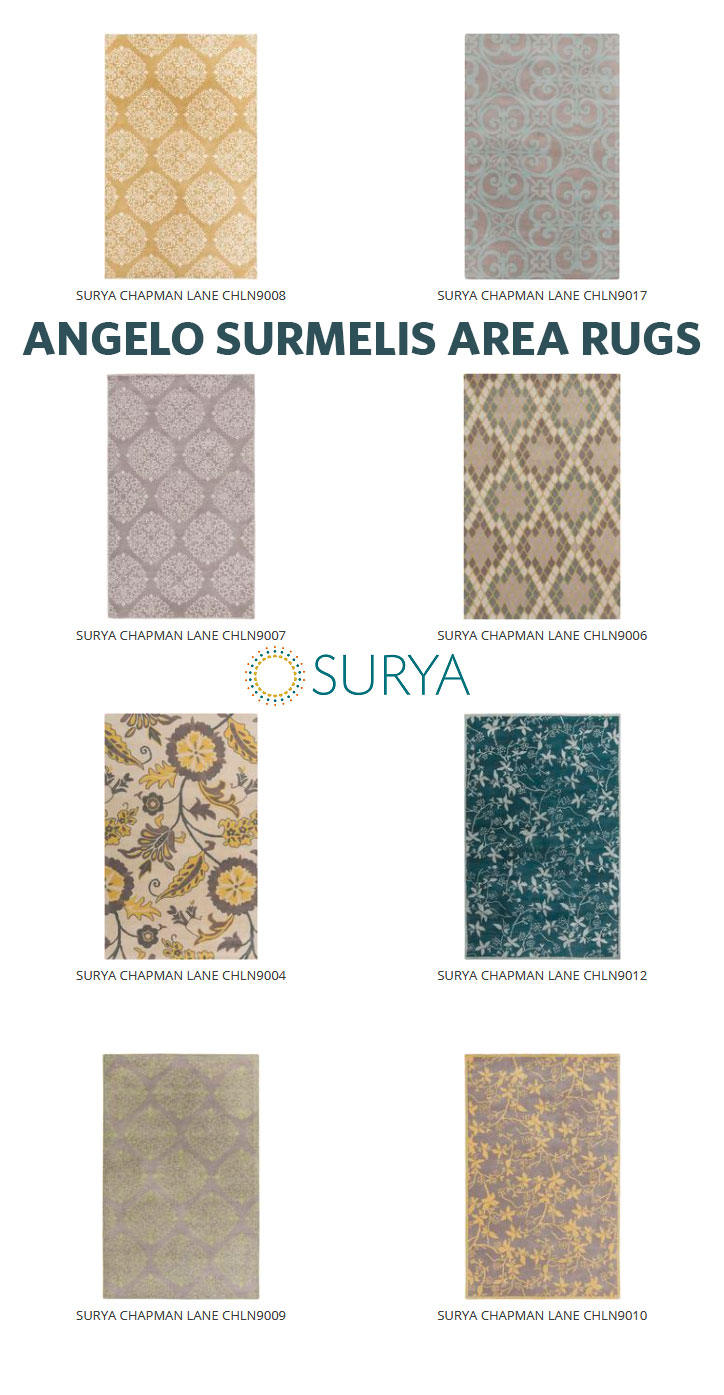 Are you looking for a rug that's sure to fit into your space no matter what kind of room décor you're looking to put together? Would you like to have the type of area rug that can be a little flexible and work with your designs as you change them throughout the years? With Angelo Surmelis area rugs, you can get that and so much more! These rugs are designed with timeless styles in mind, and they utilize colors and patterns that blend well into any space. They're both classic and modern all at once, which makes them a great choice for just about any interior space.
Angelo Surmelis Rug Basics

Angelo Surmelis is a name and a personality you might recognize from HGTV television. As the host of the popular TV series "Rate My Space," he knows a thing or two about home design and interior decorating. With his line of area rugs, he strives to bring that knowledge directly to you with styles inspired by elegant traditional rugs and fun modern colors combined. When you want to do something uniquely transitional, there's an Angelo Surmelis rug that can help you make that happen.
This is a smaller line of area rugs, but that doesn't mean you can't accomplish a lot with the rugs available from the Surya brand. These rugs are all designed with the modern consumer in mind, so you're likely to find a lot of contemporary area rugs among these options. These are more than just abstract contemporary rugs, though. These designs are individual, unique, and capable of perfectly treading the line between standing out and blending seamlessly into any type of style your room may feature.  You'll be surprised by how many options are available from a rug line that isn't quite as large as some others!
Available Materials and Shapes
Since this is a smaller line, the rugs available are all made from traditional wool. However, you can be sure these rugs are all designed from high-quality wool products that are soft to the touch but durable enough to withstand a lot of foot traffic in your home. You know you're getting a great quality product when you buy an Angelo Surmelis area rug, and no matter which size you choose, you'll have a rug that can soon become an important part of your home's beauty and elegance for a long time to come. Best of all, since these rugs are all made from wool, they're all-natural, which can be very important to some buyers!
The shapes available from this line of area rugs are a little more on the traditional side, as well. You can find both rectangular and runner rugs from this line, and they're available in fairly standard sizes. Most of the runners are a little smaller, while the rectangular rugs tend to be mid-sized. There are no extra large area rugs available from this line, but you can still accomplish a traditional full-floor style by incorporating one or more of the mid-size options into your room.
Contemporary Decorating with Angelo Surmelis Rugs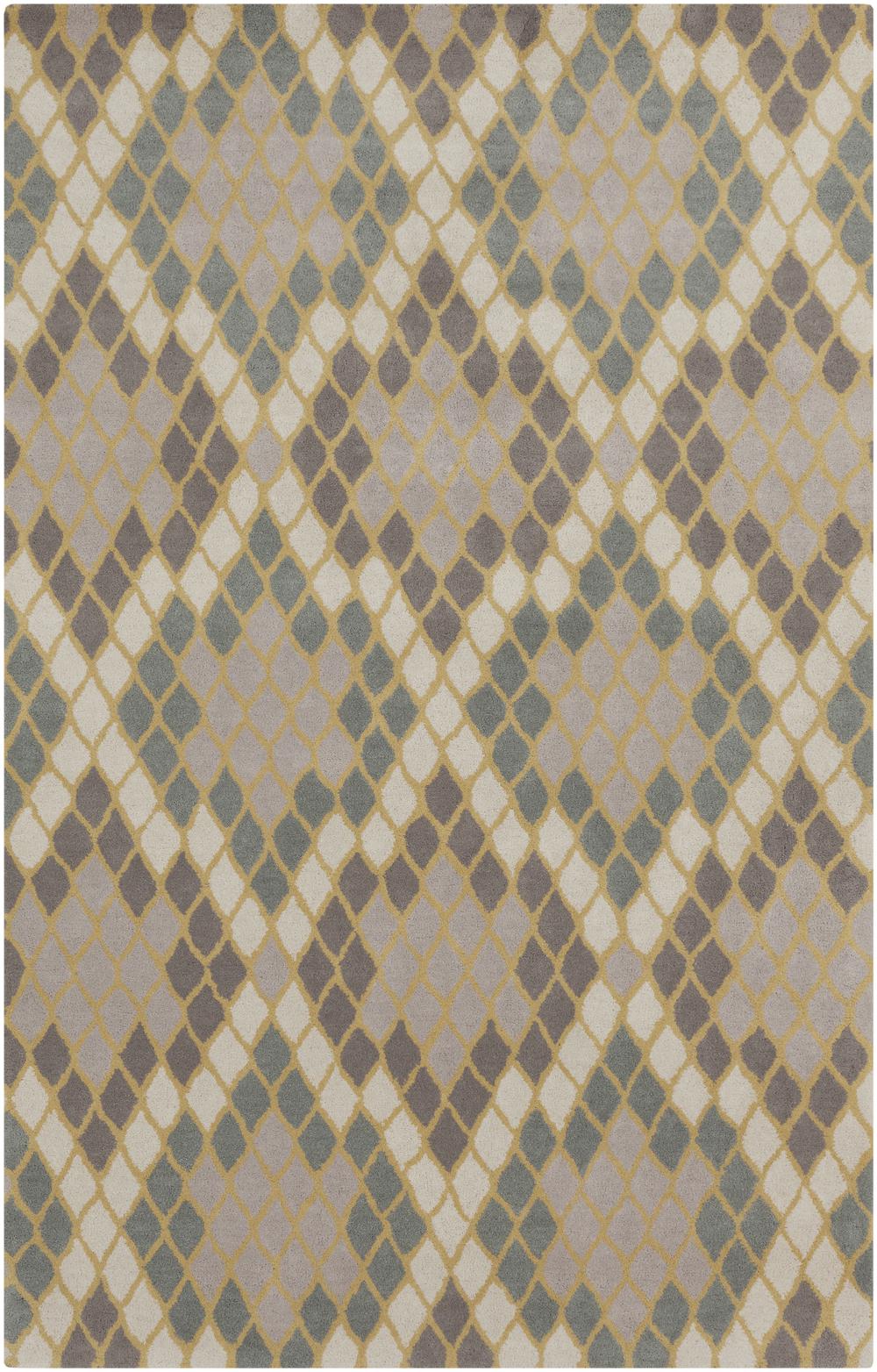 Contemporary decorating is where Angelo Surmelis rugs really shine! These rugs are available in plenty of great patterns to help you make any contemporary room work for you. For example, if you're looking to put together an incredible contemporary style dining room, you can choose runners and smaller accent pieces in abstract patterns or large floral prints. A turquoise area rug runner with a white floral repeating pattern can be a beautiful addition to a modern and upscale dining room, or a small accent rug featuring a complementing yellow and gray floral pattern can help you combine soft but very contemporary colors from around the room.
You might also choose to use these rugs for incredible modern bedroom décor. Choose a slightly larger rug in a simple repeating geometric pattern or pick one of the florals you might've selected for the dining room in a bigger size for bedroom use instead. Either way, you'll be able to combine the bright, vivid colors of modern area rugs with some of the most beloved and timeless patterns and styles for the perfect modern or transitional space.
Traditional Uses for Angelo Surmelis Rugs
These rugs are a little more contemporary than they are traditional, but even so, you can make them work for a traditional space without too much effort. Choose a repeating geometric pattern with an elegant slant and be sure to pick a rug in a more muted neutral tone, such as gray, cream, or even beige or brown. Stick to one or two colors in your area rug and don't overdo it with different shades—this way, you'll be better able to work the pattern into your design and let other aspects of your room help carry the traditional theme throughout the space.
These rugs can really work well in a transitional setting, so you might want to upgrade your classic traditional room a bit by picking a smaller accent rug instead of going with something that gives you a lot of floor coverage. You can also bridge the gap between the two styles a little more by choosing a rug with more modern colors but a slightly more old-fashioned pattern. This looks especially nice in living rooms and parlors. Try picking a rug with modern colors, an elegant repeating pattern, and a smaller size to place beneath your coffee table. Offset your furniture surrounding it and you'll create a modern layout with a rug that combines the best of both worlds to draw the whole room together.
Although the Angelo Surmelis rug line isn't as large as some of the other brand names out there, like fellow designer Martha Stewart, you can still find plenty of great options to choose from among the selection offered. There are a lot of beautiful and elegant rugs in this line that can be incorporated flawlessly into just about any room of your home. No matter what type of rug décor you're looking for—from the accent piece to the centerpiece and everything in between—Angelo Surmelis rugs can help you find it.
Save
Save
Save
Save